Charitable organizations in Kenya play a major role in ensuring equity to all regardless of tribe or community. For the longest time they have enabled Kenyans to access vital resources and services such as education, justice, water, shelter, gender equality etc. In most cases these organisations look at improving the lives of less disadvantaged people in the country such the disables, women, girls, the elderly and even recently the boy child.
In Kenya people define charitable organizations differently; some say they are non-profit based organisation or Non-Governmental Organisations (NGO). In addition they can also be registered as public or private charitable organisations.
The number of charitable organisation in Kenya is over one thousand. Majority are located in the marginalised area with their headquarters located in major towns across the country. The government is keen on regulating the operation of these organisations to ensure that they keep to the mandate in which they are founded upon.
Different types of charitable organisations in Kenya.
Before we look at how to register a charitable organisation in Kenya let's look at the different types of foundations in Kenya. As mentioned earlier, charitable organisation in Kenya can either be private or public. The similarity between these two is that both are non-profit based, they are actually tax exempt and they are meant to improve the welfare of the general community. On the other, the major difference between public and private charitable organisation or foundations is that the public is formed by government or public institution and majorly relies on government. Private charitable organisations are formed by individuals who offers the funds and can sometime look for other external funding.
How to register a charitable organisation/NGO in Kenya 
Registration of charitable organisation in Kenya is done by Non-Governmental Organizations Co-ordination Board.
Visit http their website: www.ngobureau.or.ke
The following steps are to be followed to register an NGO or charitable organisation in Kenya
Reserve the preferred name by filling in Form 2 once you pay Kes.1000/=
Download and Fill Form 3 (2 copies)in original Forms giving Information on address and contact details of the suggested organization. This should include details of the three top officials, the charitable organisation aims & list of additional board members.
Download and properly filled form 1 declaring the organizations contact person.
Before submitting form 1 and Form 3 payment of 400/= per form should be made, failure to which the forms will not be accepted
Two coloured passport size photographs on a white background (2 by 2 inches) of the proposed 3 officials and two other board members with their names and organization written at the back
Duplicate of ID/Passport and KRA PIN Certificates for the five recommended officials and Board members
At least a third of all the board memberships MUST be Kenyan for all foreign founded NGOs.
For resident Kenya duplicate of a valid and current certificate of Good Conduct from the police including the finger prints and receipt given after the payment. For foreigners an equivalent document from country of origin should be submitted. It should up to date ie not more than six months since the issuance
Constitution of the recommended INGO/NGO must be signed by both the 3 proposed officials and the two board members. Two  copies of the proposed constitution must be submitted
In regard to the above constitution kindly note that, the two constitutions must be signed by all the suggested board members on the execution page and each page should be signed by at least one of the suggested officials
Another vital required is minutes written down authorizing the filling of the application with a specific agenda and with the resolution to register or incorporate the organization as an NGO with the NGOs Board. Election of the temporary officials MUST form part of the Agenda.
Registration and processing fee of KSH. 16,000/= is to be paid by local national NGOs and for International NGOs the fee is Khs 30,000/=
A one year proposed budget should accompany the application submitted
For official and accountability the application and any documents required must be submitted with a forwarding letter.
Applications MUST have ORIGINAL signatures of the officials and members
All applications forms should be filled in BLOCK LETTERS, it can either be  hard written or typed
List of charitable organizations in Kenya
African Wildlife Foundation (AWF)
African has rich heritage and landscapes that need preservation to ensure that they exist for long. The need for this conservation led to formation of African Wildlife Foundation –AWF which was formed in 1961 as the African Wildlife Leadership Foundation. AWF is not only in Africa but in the world wide to ensure conservation of important world land scape.
 African Wildlife Foundation (AWF) Nairobi, Kenya contacts
Location: Along Ngong Road, Karen, Nairobi
Address: P.O. Box 310, 00502
Telephone no: + 254 (0) 711 063 000
Alternate telephone no: +254 72 2946848
Fax: +254 20 2765030
Kenya Community Development Foundation
In 1997, Kenya Community Development Foundation (KCDF) was established in Kenya to assist in developing and supporting sustainable community driven development.  KCDF aim, mission and vision are to for all communities to work together in prosperity and promote sustainable growth of communities for social justice, through organization building, partnerships, resource utilization and policy influencing.
Kenya Community Development Foundation (KCDF) Contacts
Location: Morning Side Office Park, 4th Floor along Ngong Road
Postal Address: P.O. Box 10501-00100 Nairobi, KENYA
Telephone no: (254-20) 8067440/01/01/3540239
Mobile phone no: (254) 722168480 / (254) 736449212
Email: info@kcdf.or.ke
Kenyan Heart National Foundation:
Kenyan Heart National Foundation (KHNF) was launched on 26th September 2004. As a medical charity KHNF, was established to help the heart disease patients with the duty of providing them with treatment, ensure reduction and management of heart disease, control, and prevention by offering education and public awareness. Kenyan Heart National Foundation works through vehicle services, Networking, Charity Services, Business Activities, Doctors and Clinics.
Kenyan Heart National Foundation (K.H.N.F) contacts
Location: Viking House, 3rd Floor along Waiyaki Way
Address: P.O. Box: 59178-00200 City Square, Nairobi, Kenya
Telephone no: +254-204452214
Mobile phone no: 0735408784
The Action Foundation Centre
The Action Foundation (TAF) centre is charitable of organization incorporated in Kenya to supports young people and children with disabilities. TAF works with local communities' like county and national government bodies, medium sized organizations. It aims at reduction of exclusion, discrimination and violence towards children living with disabilities in side-lined areas.
The Action Foundation Centre contacts
Location: Bombolulu, Kianda Village Off Kibera Drive
Email: info@theactionfoundationkenya.org
5. The Green Belt Movement
The Green Belt Movement was started in 1977 by the late Prof Wangari Maathai. As a result of her interest in environmental management, Prof Wangari was the first woman in African woman to obtain the Nobel Peace Prize in 2004. Even with her Nobel prize, she never settled for less but worked hard to even the lives of fellow women. As a result she continued to encourage more tree-planting program to handle the challenges of deforestation, lack of sufficient water and soil erosion. Currently Green Belt Movement has expanded to become a vehicle for environment management and a channel for women empowering. By encouraging women o plant tree more are becoming agents of environment managements.
Green Belt Movement Headquarters contacts in Kenya
Location: Adams Arcade, along Kilimani Rd, off Elgeyo Marakwet Rd
Address: P.O BOX 67545-00200Nairobi, Kenya
Phone no: +254 (20) 3873057 / (20) 3860158 / (20) 3860157
Phone no: +254 (0) 721342696
Africa Cancer Foundation
As a result of increasing cases of Cancer in the country, Africa Cancer Foundation (ACF) was registered on 15th June 2011 to help in reducing and creating cancer awareness. As one of the cancer charitable organisation, ACF aim to create awareness on ways to prevent cancer and provide a all-inclusive solution to people affected by cancer in Africa.
Africa Cancer Foundation contacts
Location: 5th Floor, Mediplaza, Third Parklands Avenue Nairobi, Kenya
7. The Cradle Children's Foundation
Another big charitable organisation in Kenya is The Cradle Children's Foundation. This NGO is dedicated to the promoting, enhancing and protecting the right of the child through court representation, advocacy and law reforms. Some of the programs that you find in The Cradle Children's Foundation include Child Rights Awareness, Networking, Lobbying and Advocacy.
The Cradle Children's Foundation contacts main office
Location: Swiss Cottages (Apartment no. 1), along Ring Road Kileleshwa off Riverside drive
Address: P.O. Box 10101-00100 Nairobi, Kenya
Telephone no: +254 2 3874575
Cellphone no: +254 722 201805 / +254 734 798199
Fax: +254 2 2710156
Email: info@thecradle.or.ke
Africa Mental Health Foundation
In Kenya various people face mental problem, and to help reduce this problem Africa Mental Health Foundation is one of the non-profit organization that chips in to help those affected. Africa Mental Health Foundation is devoted to research in mental and neurological health. As a result they are able to generate basis on which policies and best practice are develop to ensure the provision of accessible, available, affordable and appropriate mental health services.
Africa Mental Health Foundation contacts
Address: P.O Box 48423-00100
Telephone no:+254 202651360
Email: info@amhf.or.ke
African Conservation Centre (ACC)
African Conservation Centre was started in the 1970s. Originally, it started as a research field for the issue facing wildlife conservation. However in 1995, ACC was registered as a charitable organisation or non-profit organization.
African Conservation Centre (ACC) main office contacts in Nairobi
Address: PO Box 15289-00509Nairobi, KENYA
Telephone no: +254 724 441 677, +254 20 251 2439
EMAIL: acc@acc.or.ke
10.  Fistula Foundation
For the longest time before Fistula foundation stated its operation Kenya, many womn having fistula suffered silence. Fistula foundation provides life-changing surgeries that end the suffering of women with obstetric fistula. This charitable organisation works with different hospital across the country.
Fistula Foundation contacts:
Location: Fistula Foundation in Kenya funds two permanent fistula programs in Nairobi at St Mary's Mission Hospital and Kenyatta National Hospital (KNH).
Fistula hotlines: 0718 100000, 0737 100800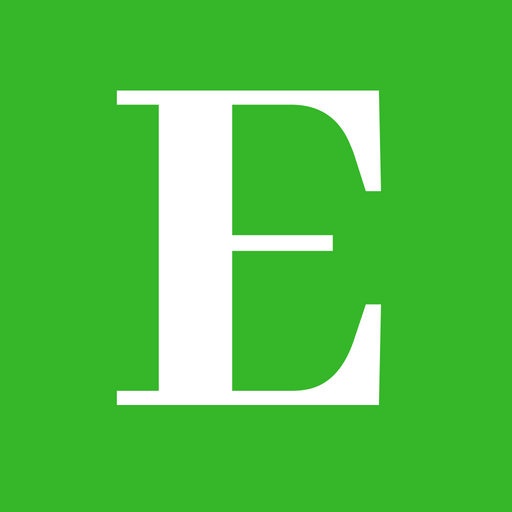 Betty is a qualified teacher with a Bachelor of Education (Arts). In addition, she is a registered Certified Public Accountant. She has been teaching and offering part-time accounting services for the last 10 years. She is passionate about education, accounting, writing, and traveling.