Examples of Social Issues in America: Although it is one of the most developed countries in the world, the US has its share of social problems. Some of these problems may not be unique compared to other social issues in the world. Below we have looked at current social issues that are facing the US.
Social Issues in America/Common Social Issues in America
Mass shootings
According to Wikipedia, in 2021 US mass shooting statistics took the lives of more than 700 innocent citizens. The increase in the number of mass shootings is alarming in 2022 after the mass shooting in Robb Elementary School in Texas where 19 children and 2 adults were killed.
Gun violence also plays a major part in the number of suicides, manslaughters, as well as armed assaults. For a long time, America has struggled with issues linked to the Second Amendment and high-powered groups such as the National Rifle Association (NRA). Despite growing calls for gun control reform among Americans, there remains a striking lack of agreement on this issue among politicians in government.
Discrimination
Recently, Harvard T.H. Chan School of public health published the finding of a series of surveys conducted together with National Public Radio and the Robert Wood Johnson Foundation. From this research, it is clear that discrimination in the US is a major social issue. The major forms of discrimination are based on race or color, economic empowerment, gender, and sexual orientation. For example, 51% of black Americans say they have individually experienced people using racial slurs against them. Additionally, 60% of women ages 18 to 29 reported that they or a female family member have been sexually harassed.
Immigration
According to American Immigration Council, out of every 7 Americans, 1 is an immigrant. Immigration has long been a key social issue in the U.S. In 2016, one of the major policy issues that Donald Trump intended to deal with is the control of immigrants, more so from Mexico.  Although the construction of the wall was halted by President Biden, the issues of immigrants continue. As of the year 2015, the number of immigrants in the US was 47 million, most of the immigrants are from countries such as Mexico, India, and China.
Read: Questions to Ask Students to Get to Know Them
Education
In the US, some of the most familiar problems with the educational system include security issues, overcrowding, budget cutbacks, school closures, low income for teachers, out-of-date teaching methods, dropouts, high college fees, and lack of parent participation. Students may face major difficulties due to social and economic factors.
Climate Change
Climate change and global warming have led to major environmental and social problems in the U.S. and around the world. Some of the clear signs of global warming in the US is the state of New Jersey which has undergone an almost two degrees Celsius (or 35.6 degrees Fahrenheit) temperature increase since 1895. Other areas that have experienced hot so-called "hot spots" in the U.S. include the deserts of Oregon, as well as the cities of Los Angeles and New York.
Health Care
Covid 19 pandemic put most health care sectors to the test. In the US, the issue of health care has never been more important. Due to the lack of a universal healthcare policy, many US citizens are forced to cater to the expensive medical bills.  For a certain significant number of Americans, the medical bills are catered by private and federal plans. However, the majority of the people are still not able to cover their medical bills. American politicians still debate several important healthcare issues including equal access to health care services, the high price of prescriptions, medical debt, and insurance coverage
Read: Memorial Day Inspirational Messages
Poverty
In 2020, the poverty rate in the US was 11.4 percent. These approximately 37 million people living in poor conditions. The poor people in the country are not able to access essential services and face social issues like drug abuse, lack of education, racism, etc. According to statistics African Americans have the utmost rates of poverty being 19.5%. Additionally, the nation's staggering wealth gap demonstrates how the top one percent of American families continue to own over forty percent of the country's wealth.
Crime
The common crimes in the US include murder, rape, robbery, aggravated assault, gang violence burglary, larceny, motor vehicle theft, and arson. The US cities with the highest crime rate are Memphis (crime rate 2,351.99 per 100,000 people), Detroit (crime rate 2,178.54 per 100,000 people) St. Louis (2,016.27 per 100,000 people) and Cleveland, (1,656.73 per 100,000 people)
Racism
Racial disparity still exists in the US. The disparities between White and African American citizens are often experienced in areas such as wage differences, employment rates, lack of racial variety in discrimination in corporate managerial positions, underrepresentation in government, etc.
Read: 13 colonies map with names
Terrorism
In the US, domestic terrorist acts are not limited to attacks by foreign rivals, there exists a share of homegrown terrorism. Several violent incidents have been a result of attacks by right-wing white extremists. In 2017, information on terrorist activity between 2008 and 2016 indicated that there have been 115 incidents of terrorist attacks at the hands of far-right extremists. As a result, lives were lost and people injured.
Social Issues Examples for Students
Below is a List of Common Social Issues Around the World.  These are also common examples of social issues that today's world is facing
Abortion
Animal abuse
Bullying
Child abuse and molestation
Church and state separation
Civil rights
Climate change
Drug abuse
Early pregnancy
Evolution Education
Female genital mutilation
Gay rights
Read: List of Extracurricular Activities
Gender roles
Hate crimes
High crime rate
Homelessness
Illegal arms transfers
Immigration
Islamophobia
Literacy
Media sex and violence
Mental illness
Read: Social Justice Persuasive Speech Topics
Natural disasters and disaster relief
Nuclear power
Obesity
Police brutality
Pollution
Pornography
Prison reform and prisoner rights
Privacy
Prostitution
Racial profiling
Rape
Same-sex marriage
Scientific research ethics
Read: Types of Doctors and Salaries
Sexual harassment
Single parenting
Social security reform
Depression
Student loan debt
Student rights
Terrorism
Poor infrastructure
Shortage of schools
Transgender issues
Urban sprawl
Waste disposal
Weapons of mass destruction
Welfare and welfare reform
Women's rights
Xenophobia and nativism
Read Also:
Conclusion: Examples of Social Issues in America
Regardless of the present economic development in the world, there still exist social issues that affect every country in the world. America has its share of problems as listed above. Although the government is trying to deal with these issues, some like mass shootings are only becoming worse. To reduce social problems better strategies are needed or new policies need to be formulated.
Sources:
Mills, C. Wright (13 April 2000). The Sociological Imagination. Oxford University Press. ISBN 978-0-19-513373-8. Retrieved 4 November 2018
"Wall Street Journal style guide: Vol. 23, No. 1". The Wall Street Journal. 31 January 2010. Retrieved 4 November 2011.
https:// www.quora.com/What-are-some-examples-of-social-issues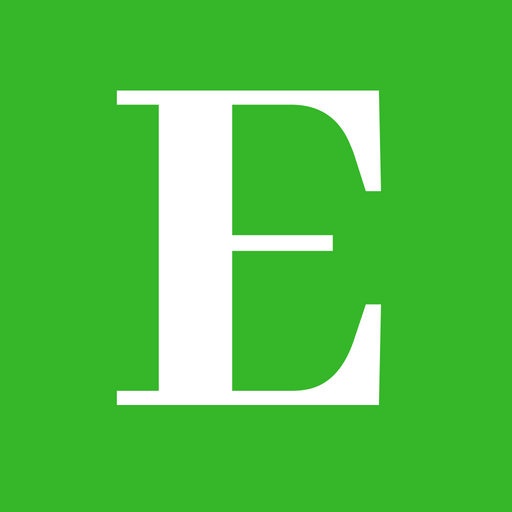 Betty is a qualified teacher with a Bachelor of Education (Arts). In addition, she is a registered Certified Public Accountant. She has been teaching and offering part-time accounting services for the last 10 years. She is passionate about education, accounting, writing, and traveling.