What Companies are in the Consumer Services Field? Consumer services is an exceptional industry. It's not just about bringing service to the customer, but also about delivering customized services. Companies in consumer service must focus on their clients to know and understand their needs and ensure they meet those needs. Most companies in this sector commonly offer services in banking, healthcare, insurance, travel, food and accommodation, entertainment, publishing, and other services.  
Currently, several companies are in the consumer services field and have looked at some of the best and most successful companies in this field.
What Companies are in The Consumer Services Field
The Walt Disney Company
One of the well-known companies in the consumer service industry is Walt Disney Company. The products and services offered by this company are known to improve people's lives.  Its main mission is to entertain, enlighten and inspire people around the world. Walt Disney Company has Parks, Media & Entertainment Distribution, Studios, General Entertainment, Sports, etc.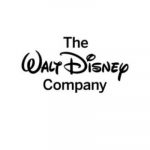 Airbnb
The impact of Airbnb in the consumer services field has been notable. With its services being available in 220 countries, this company has revolutionized the accommodation industry since its inception in 2007. By allowing people to share their space, the hotel industry has felt the impact of this company. Each day, Airbnb offers unique stays & activities that meet consumer needs to a certain level. Although the company faces some difficulties more so in the regulatory ability, it still expanding and making its mark in the consumer service industry.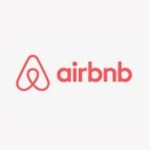 Expedia Group
Expedia Group is a top online travel company that gives a wide range of services, making it a top consumer services company. It is well known for its well-accessible website that features the most comprehensive, dependable, and trustworthy deals on vacation packages, flights, hotels, rental cars, cruises, and more.  It works in more than 200 countries and territories and has over 40,000 employees worldwide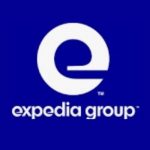 Carnival Corporation & plc
Another company on the top list of consumer services is Carnival Corporation & plc, formally known as Carnival Cruise Lines. Carnival Cruise Lines for decades they have provided the best services to its consumer.  Since its inception in 1968, they have currently grown to be the third leading cruise brand in the world.
To meet their customer need, each year they carry out studies and research that come up with better products and services.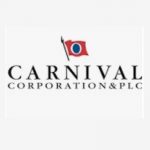 Amazon
Amazon is another company that cannot be left on the list of best companies in the consumer service field. Amazon's consumer services field company is an outstanding resource for customers. Its website provides numerous services that are helpful to customers. For example, they ensure personal interactions are easy, they foster relationships between customers and brands and further they build a corporate culture that knows how to listen. A good example of how they improve customer services they have Practically they deliver fresh groceries to their door customers each week through a program known as Fresh grocery delivery service.
Norwegian Cruise Line Holdings
Norwegian Cruise Line Holdings is the biggest cruise line in the world. You can find its services in more than 40 countries. Some of its leading vacation services are in leisure and corporate traveling. Norwegian Cruise Line Holdings is also a top supplier of vacation and travel products and services comprising travel insurance, cruises, vacation packages, vacation club membership services, and travel technology.
Aramark
Aramark is an American-founded company in the consumer service field. The company offers services food sector, facilities, and uniform services. It majorly provides to clients in sectors including education, healthcare, business, prisons, and leisure.  Their consumer services are top-notch since they believe in the power of service.
Costco Wholesale Corporation
Often known as Costco, this company operates in the consumer services industry and was founded in 1983.  In 2015, Costco has outshined Walmart to become the second-largest retailer worldwide. The firm has retail locations in 8 nations. Currently, Costco has become a household brand because of its economical prices and approach to selling in large quantities. Additionally, the company also offers other range of products and services including optical services, pharmacy, and image printing.

Rent-A-Center
Rent-A-Center is a company that offers appliances, furniture, computers, electronics, and more to consumers with a flexible payment plan.  For many years they have made it possible for people to have an option to afford products they could not on a cash basis.
Target
Target is a general merchandise retailer with stores with over 1900 stores in all of the 50 states in the U.S. states. To ensure their products are available to their consumer they are located within 10 miles of most U.S populations. Target retail plans include the discount store Target, the hypermarket SuperTarget, and "small-format". 
Starbucks
Starbucks is another excellent company in the consumer service field. Known for its perfect cup of coffee, it also takes many hands to craft other drinks and beverages. As a company in the consumer services field, it a has corporate plan to invest in humanity and promote the well-being of everyone they connect with.
StandardAero
StandardAero offers widespread MRO services and custom solutions for business aviation, commercial aviation, military, and industrial power customers. As a top consumer services company, StandardAero shares the same objective as all service providers, which is to offer their customers the best possible customer experience. To do this, they provide a range of customer service solutions from customer service chat, email, customer service phone, etc
Hertz
Found in the U.S, Hertz Rent a Car is a consumer services company that was founded way back in 1918.  It is a publicly traded company and the 2nd largest car rental company in the world. It offers many different types of services and vehicles to rent. As a great resource for consumers, it is widely known for its customer service.
Frequently asked questions in the consumer service field
What are the main sectors in the consumer services field?
Hospitality sector
Banking Sector
Insurance sector
Health and pharmaceutical sector
Communication and Entertainment
Publishing
Education
What is the career path for customer service?
The future view for careers within the consumer service industry is predicted to be promising. The continued need to meet consumers' expectations is the main driving force in the sector. As consumers get informed about various types of products and services, the more they need to provide top services. This is expected to create an influx of jobs in the consumer service field.
 What Sectors Are Considered to Be Customer Service?
Banking
Customer Service
Hospitality
Human Resources
Insurance
Legal
Media
Sales and Marketing
Technology.
Is customer service and consumer services the same?
The difference between customer service and consumer services is as follows
Consumer Services
Customer Service
Used to describe certain types of service in a business-to-consumer environment

 

Providing a service to a customer and ensuring the customer's needs are met or addressed
What the Best Paying Jobs in Consumer Services
Job                                                                              Pay per Year
Wholesale& Manufacturing Sales Representatives   $62,890
Flight attendant                                                                $61,640
Client services manager                                                  $56,308
Help desk analyst                                                             $54,314
Insurance Sales Agents                                                    $49,840
News Analysts, Reporters, and Journalists                 $48,370
Broadcast, Sound, and Video Technicians                   $49,050
Concierge                                                                            $48,432
Receptionist                                                                       $46,661
Patient coordinator                                                          $44,629
Client relations specialist                                                $43,956
Travel Agents                                                                    $43,810
Account coordinator                                                        $43,336
Technical support representative                                  $43,336
Front desk manager                                                         $43,336
Medical receptionist                                                        $38,580
Bank teller                                                                         $36,120
Call center representative                                              $35,723
Social Media Customer Care Associate                       $34,482.12
Call Center Agent                                                             $27,664
Conclusion: What Companies are in The Consumer Services Field
The above list represents some of the top consumer services companies in the world.
Related Post
Jobs that will be in demand in the next 10 years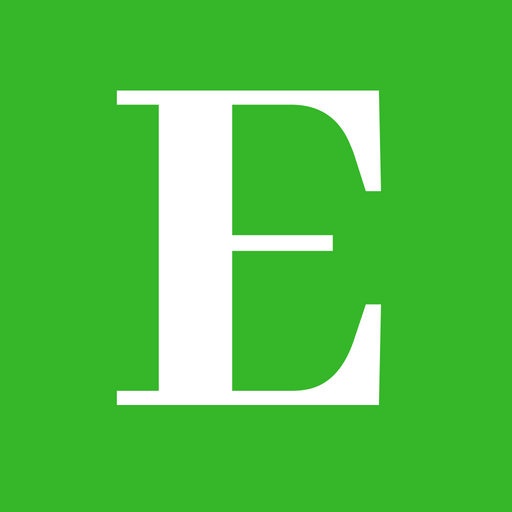 Betty is a qualified teacher with a Bachelor of Education (Arts). In addition, she is a registered Certified Public Accountant. She has been teaching and offering part-time accounting services for the last 10 years. She is passionate about education, accounting, writing, and traveling.