List of Best Wedding Planners in Kenya: Searching for wedding planners in Nairobi, Mombasa, or any other part of Kenya?  There are a number of wedding planners or Wedding organizers in Kenya and they offer top-notch services that will make you have your dream wedding.
This is the point where couples seek to hire a professional wedding planner to smoothen the process of planning their wedding day. Wedding Planners assist couples to plan their weddings saving them time and stress. If you cannot afford to hire a full-service planner throughout the entire planning process, you can also consider hiring a planner for the wedding day for coordination purposes. They will coordinate the event and ensure everything runs as planned.
How to Find the Best Wedding Planners in Kenya
Finding the best wedding planners in Kenya can be very tiresome, though wedding planning is easier when surrounded by vendors you trust and work perfectly with. Getting the right Wedding planner or organizer is not an easy task. You want to find a planner who makes your life easier and brings a lot to the table in terms of creativity as well as resources.
It's important to do your research before hiring a planner. There are many wedding planners in Nairobi and other parts of Kenya. Check on their websites or work. What are people saying about them? If you get to know them online, you will know if they are able to execute the type of event you are planning.
Talk to potential vendors. Interview the planners and see whom they will recommend or work with. Get to know why they have chosen them and not another. Your main aim is to assemble a team of vendors and a planner who have a great working relationship.
Holding a wedding in your home town? Ask your friends how was their experience with their wedding planner. This will assist you in figuring out where to start your own search or whether the planner's working style might be a match for you.
Compare the services of different planners to narrow down the services you want. Set up a meeting with each wedding planner. It's a great opportunity to get to know your planner as both a person and a professional. Gauge if they are easy to talk to, instill a sense of confidence and excitement or listen to you.
After you have done your research, weigh all the pros and cons to find your best wedding planner.
If you are looking for a wedding planner in Kenya, we have a list of wedding planners that you can contact.
Read: Wedding Venues in Nairobi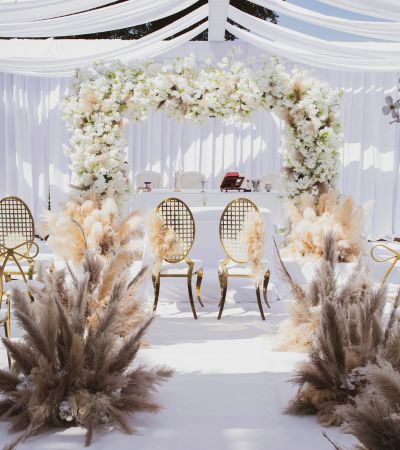 Wedding Planners in Kenya
Wedding Planners Nairobi
1. Dhahabu Wedding Planners
Dhahabu Wedding Planners are a boutique wedding planning company in Kenya that works with brides who are bold, in the tune with their needs, and are not afraid to express themselves.
Contacts
+254 717-340-162
2. Majestic Events
Majestic Events plans weddings with Excellence, Passion, Integrity, and Creativity. It aims at creating beautiful and lasting memories that bring your love story to life.
Majestic Events has organized, decorated, and uniquely executed all types of events since 2008.
Contacts
KP flats on Milimani Rd. Next to KIVI Milimani Hotel, Office No. 13
+(254)20 2345155 / +(254)717 140 266
info@majesticevents.co.ke
www.majesticevents.co.ke
3. Dorothy Humphreys Wedding Planners
Dorothy Humphreys Wedding Planners in Kenya Nairobi is headed by highly professional Wedding Specialists, trained by Weddings Beautiful Worldwide, USA.
Dorothy Humphreys works with a group of handpicked suppliers whose quality of products and services have been tested and guaranteed. They work around the clock from the moment engagements are announced to ensure our brides and grooms have a perfect day at the start of their new married lives.
Telephone: + 254 705 134 474
4. Kenya Wedding Fairy
Kenya Wedding Fairy is one of the best wedding planners and event organizers in Kenya
The Wedding Fairy believes that the bride and groom should enjoy their engagement period and not stress themselves with the wedding planning process. We will discuss all your ideas at length to identify the wedding planning package that suits you.
Contacts
Kenya Wedding Fairy
Email: info@kenyaweddingfairy.com
Phone: +254725896487
Read: Wedding Gowns for Hire in Kenya
5. Dreams Wedding Planner Kenya
Dreams Wedding Planner Kenya is based in Nairobi. It offers wedding planning services for brides and grooms in Kenya. It will walk with the couple in the wedding planning process from the very beginning to the end. Dreams Wedding Planner in Kenya offers reliable wedding services so that you can relax and have the peace of mind that your wedding will turn out perfectly.
Contacts
Tel: 0722330884 / 0720334390
info@dreamsweddingplanner.com
6. A Fine Touch Limited
A Fine Touch Limited is an event planning company situated in Nairobi, Kenya. It's inspired to plan weddings by a deep desire to create tangible dreams.
Contact s
Kahawa West Plaza, Plaza Road
Kahawa West, Off Thika Road Nairobi.
+254 714 608637
+254 732608637
events@afinetouch.co.ke
weddings@afinetouch.co.ke
anne@afinetouch.co.ke
7. Alpha Events Kenya
Alpha Events is your one-stop Events and Entertainment company. Alpha Events eliminates all your Event frustrations making it easier for you to enjoy your own event.
Alpha Events are the experts in Event and Wedding Planning.
Call +254 724 461 703 / 713 548 392
8. Ashley's Events
Ashley's Events,  is a unique full-service marketing and event planning company with a wide range of capabilities and vast experience in marketing and planning all types of events.
It specializes in planning elegant corporate functions, social events, weddings, grand opening, and even private parties.
Email:  ashleysevents@gmail.com.
Tel: 254 720 590615 or 254 720 40 7869 0R 254 51 2212175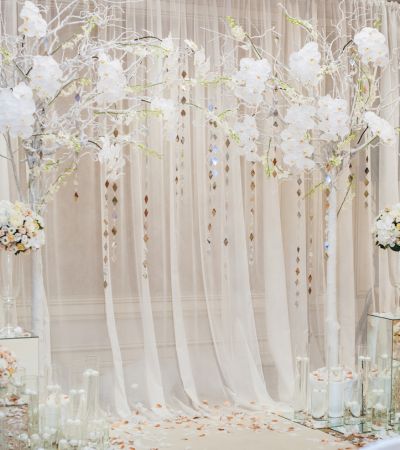 9. Delights Occasions
We Do Consultation, Full Planning Services, On-The Day Co-ordination, Venue Sourcing, Supplier Sourcing, Full Wedding Decor, Venue Set Up, Tents and Chairs, and OutDoor Celebrations e.t.c
Call 0720 334848
Divine Weddings and Events Ltd
We are Certified Wedding and Event Planners. Let us help you throughout your wedding process.
Location: Chester House, 1st floor, Koinange Street
Call 0723 207540
Read: Best Dog Trainers in Kenya
10. Juliet Wamae Weddings
Juliet Wamae Weddings specializes in full event planning and coordination for luxury dream weddings in Kenya. I work closely with prospective couples and their families to orchestrate this momentous event to the finest detail, ultimately expressing the personal style and signature of the couple. Turning dream weddings into reality
Call 0721 142520
11. Lavida Events
Lavida Events creates a truly memorable experience for you.
Contacts:
events@lavidaevents.co.ke
Call us: +254 736 853259
Wedding Planners in Mombasa, Kenya
Looking for Wedding Planners in Mombasa, Kenya? Find the list of Top Wedding Planners in Mombasa, Kenya.
Beautiful You ltd
0712442200
Beautiful You Events is a company for events management and destination weddings in Kenya. We do planning for events design and decor. We are based in Mombasa but we work all over the country. We do all types of events, cooperates, destination weddings, birthday parties, baby showers, bridal showers. We hire out rental cars, we hire out chiavari chairs and beautiful centerpieces, tents and canopies, table napkins, and napkin holders. We do floral arrangements and special lighting. We are your to go to company for all your event needs in Mombasa, Nairobi, Kisumu, Eldoret, Machakos, Naivasha, Nakuru, Kericho, Malindi, Diani, Watamu, Lamu all over Kenya.
Rihana Decorations & Occasions
0722 436524
Inspired Enterprises
Address: Jeneby Building, Next To Unik Driving School, Moi Ave, Mombasa
0721 524877
Silverbell Decor & Events Management
Address: Copacabana Apartments, Off Mahesh Doshi Rd, Mombasa
Phone: 0717 266919
Read: List of Charitable Organizations in Kenya
Happy Brides Weddings
Address: Ground Floor, Zayed Plaza, Bombolulu, Nyali Rd, Mombasa
Phone: 0722 382358
Exovents
Address: Ndovu, Mombasa
Phone: 0720 254639
Conclusion: 
A wedding is a magnificent celebration of two people in love joining together to become one and start a new phase of life together. Before the wedding day, there are a lot of things that need to be put together including looking for the best wedding planner. To avoid being overwhelmed make early arrangements and don't overlook anything that should be done. Hope for the list of above wedding planners in Kenya you've been able to get the one you need.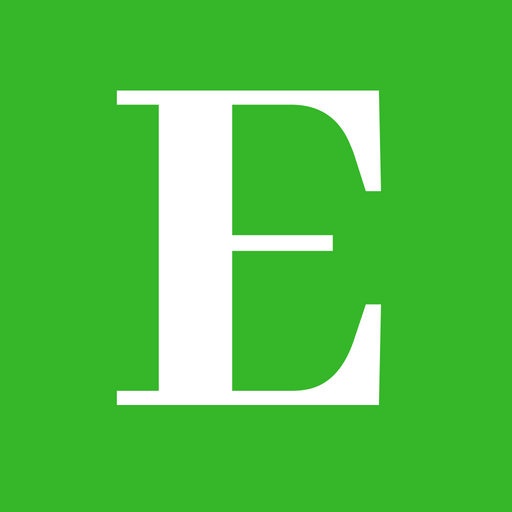 Betty is a qualified teacher with a Bachelor of Education (Arts). In addition, she is a registered Certified Public Accountant. She has been teaching and offering part-time accounting services for the last 10 years. She is passionate about education, accounting, writing, and traveling.