Wedding Venues in Nairobi: Find the best wedding venues including wedding gardens, indoor weddings, and cheap garden wedding venues in Nairobi
Whether you are searching for a scenic garden wedding venue, a waterfront ceremony, a historical setting, or a beautiful environment, these wedding venues in Nairobi and its environs will offer the best deals.
Finding the perfect wedding venue can be a difficult task, especially when you don't know the area. We have highlighted some of the best wedding grounds in Nairobi.
Wedding Venues in Nairobi and their Charges
Each venue charges a particular cost to hold your wedding. Visit them or contact them for prices. Make your wedding day memorable.
Indoor Wedding Venues in Nairobi: Church wedding venues in Nairobi
Below are some of the affordable wedding venues in Nairobi
1.    All Saints Cathedral, Nairobi
All Saints Cathedral Nairobi is situated along Kenyatta Avenue, next to Uhuru Park.
It sits in a nice open area slightly outside Nairobi central business district. It is an ideal venue for a church wedding.  All Saints Cathedral is easily accessible.
2.    Jubilee Christian Church
Jubilee Christian Church Parklands.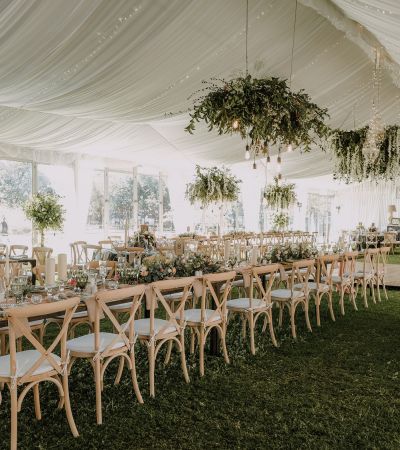 3.    Karen Vineyard Church
Karen Vineyard Church is located at Hillcrest School, Langata Road
4.    Nairobi Baptist Church
Located on Ngong Road next to Daystar University, Valley Road Campus
Come and join fellow congregants at the Nairobi Baptist church during your wedding. The church strongly values family ties and will be an amazing location for your wedding.
5.    St. Andrews PCEA Church Nairobi
St Andrews PCEA church in Nairobi offers an amazing place for a church wedding. The place is peaceful and ideal for church weddings.
Located on State House Road/Nyerere Road Junction – Nairobi.
6.    Purpose Centre Church
The Purpose Center is situated in Nairobi Kenya off Mombasa Road.
Located on ICD Road, Off Mombasa Road (Opposite Sameer Business Park, Between Libra House and Ideal Ceramics), Nairobi, Kenya.
Read: Wedding Gowns for Hire in Kenya
Outdoor Wedding Venues in Nairobi
7.    Jordan Gardens
Jordan Gardens is located near, Catholic University, Bogani East Road in Nairobi. It offers beautiful settings for daytime or sunset ceremonies and receptions for weddings of 2-500 guests.
Phone Number: 0790498200
Email: sales@jordangardens.co.ke
8.    Kentmere Club
Kentmere Club is located in beautiful Lush Gardens in Tigoni, Limuru. It is about 20km from Nairobi city Centre. Kentmere Club is a Country hotel that enjoys the peace and tranquility of a country Inn atmosphere. It offers wedding grounds, photo sessions, and video shoots.
Tel No:  +254-020-2021369, / +254-020-358 5511
Mobile    +254-708-345675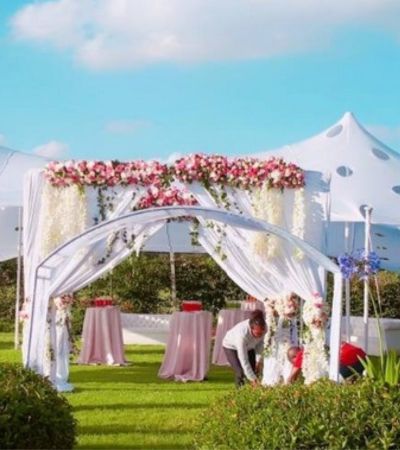 9.    Brookhaven Gardens
Brookhouse gardens are stunning wedding grounds situated in Karen behind Hillcrest.
It's an amazing facility for your garden wedding.
It features an outdoor swimming pool, an extensive kids playground and a manicured garden.
Call 0711 741666
10.    Comely Gardens
It is located approximately 2km from Ruaka area towards Ndenderu. Comely gardens is suited to a wide variety of events, from large wedding celebrations to corporate events
11.    Cool Breeze Gardens
Cool Breeze Gardens is an ideal event location nestled in the quiet and cool suburb of Muthaiga. Its here you turn your dreams into reality.
The gardens are a suitable venue for that Ultimate Wedding you have always dreamt of.
Cool Breeze Gardens is ideal for:
•    Weddings
•    Birthday Parties
•    Graduation Parties
•    Luncheons
•    Team Buildings
•    Product Launch
•    Chama Meetings
•    Kid Entertainment
•    Family Get Together
Opp. Oillibya Plaza
Tel: +254 (0) 738 655 525
Cellphone: 0722 655 525, 0722 576 556
Email:  info@coolbreezegardens.com OR coolbreezegardens@yahoo.com
Website: www.coolbreezegardens.com
Read: List of Best Wedding Planners in Kenya
12.    Dari Restaurant
Dari Restaurant offers you an encounter with nature…
It offers a unique wedding experience in the lush gardens.
Location: 165, Ngong Road, Karen Next to St.Christopher Secondary School.
Tel: 0706 521 573
165 Ngong Road
Website: darirestaurant.com
13.    Dinham Resort Garden
Dinham Resort is a garden venue and convention centre situated in the plush country side of Tigoni, Limuru. Its exclusive location boasts scenic views within a serene environment.
Dinham Resort Garden is located 15 km from The Village Market and 50 metres from Kentmere Club Tigoni Limuru Road.
The services we offer accommodate garden style weddings, reception parties, evening parties, photo and video shoots as well as team building activities.
Contacts
info@dinhamgardens.com
Tel: +254 20 204 417
Mobile: +254 712 248 852
Website: www.dinhamresort.com
Garden wedding venues in Nairobi
14.    Ephraim Gardens
Ephraim Gardens is situated 17 kilometers from Westlands shopping center.  Ephraim Gardens and Recreation resort is a private exclusive garden ideal for private functions including weddings, Corporate and private parties
Location: Ephraim Gardens Off Magana Road, Muthiga Along Nairobi Naivasha Highway
Tel: +254726222222
15.    Event Haven
Event Haven is an event, team building, and workshop training venue in Karen, Nairobi. It offers an intimate landscaped location for hire for your wedding event.
Call 0723 650803
Location: P O Box 25218-00603 Lavington, Nairobi, Kenya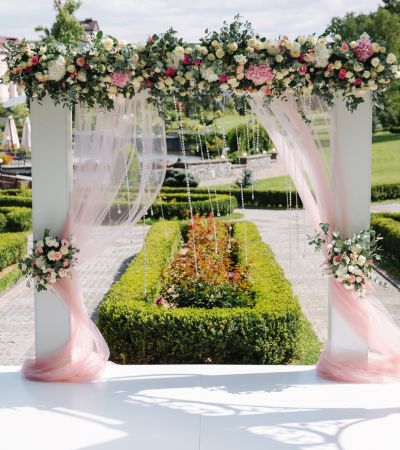 16.    Greenlane Park Gardens
Greenlane Park Gardens is situated in the heart of the leafy suburb of Karen. The garden is under huge mature trees and as natural as possible.
The developer purposely created unique features such as waterfalls that distinguish it from other theme parks. The landscaping is in multi-level in order to remove boredom associated with most wedding gardens and allow for creativity in layout and decorations. Greenlane Park is popular for weddings, TEAM Building, corporate functions, family parties, Photo Sessions, video shoots, etc.
Physical address
Greenlane Park Gardens, 3 km from Karen Hardy Police Station.
A turn to the left before you get to Co-op College.
Phone: 0726 700 754/ 0722 774 225
Email: info@greenlanepark.co.ke
Read: Best Dog Trainers in Kenya
17.    Karura House
Karura House is situated 221 Ruaka Rd, Runda. It's perfect for those looking for a beautiful blooming garden for engagement or wedding photographs.
18.    Kingdom Gardens Guest House
Kingdom Gardens is home to blooming gardens and excellent facilities that are perfect for intimate weddings and receptions for up to 150 people at a time.
Muthaiga Road No. 1, opposite Oilibya Plaza;
P.O. Box 64553 – 00620,
Phone:+254 20 208 6154
Mobile:+254 705 814 540; +254 788 472 332
www.kingdomgardens.co.ke
19.    Nairobi National Park
Nairobi National Park is located only 7 km from Nairobi city centre. It's a unique ecosystem by being the only protected area in the world close to a capital city. The savannah ecosystem comprises of different vegetation types. Open grass plains with scattered acacia bush are predominant. It will make an amazing wedding venue.
20.    Natare Gardens
Natare Gardens is a beautiful, secluded, manicured garden located in Karen/Kerarapon and set against the backdrop of the Ngong Hills in Kenya.
The landscaped grounds contain a waterfall, fountain, and swimming pools; perfect for a variety of family and corporate occassions.
Contacts
Natare Gardens
Kerarapon Drive, Ngong, Kenya
+254-713 899 147
info@nataregardens.co.ke
21.    Paradise Gardens
Paradise Gardens is situated 10 KM from the City centre, off Kiambu road and walking distance from Paradise lost. Paradise Gardens consists of one acre of well-manicured lawns with breathtaking views of the large man-made dam and vast coffee estate all around.
Paradise Gardens
Off Kiambu Road
Mob: +254 722 707 909
Mob: +254 722 527 927
info@paradisegardens.co.ke
www.paradisegardens.co.ke
Read: List of Charitable Organizations in Kenya
22.    Mawenzi Gardens
Located in the cool, leafy shaded part of Upper Hill Nairobi, Mawenzi Gardens offers unparalleled serenity in the hustle and bustle of busy Nairobi.
Mawenzi Gardens offers clients a trendy, fun place to have great food in a social environment. For the business person, they will find in operation, a one-stop conferencing and entertainment venue while for the aficionado of all things food.
It's a beautiful destination to hold your wedding.
Tel: +254-717-755500, +254-0738-755500, +254-020-811-3234
Email: sales@mawenzigardens.co.ke
23.    Rock City Gardens, Kiambu
Rock city gardens offer you a priceless chance to capture your memorable day. The evergreen foliage in the garden makes it a popular spot for gardens weddings and photoshoots.
Location: Coffee Garden Road, off Kiambu Road, Muthaiga North
24.    Rosedale Gardens Kilimani
Rosedale Gardens Kilimani is an Exclusive Private Wedding Grounds in the Heart of Kilimani, Nairobi. It has beautiful landscaped Gardens. The gardens provide the perfect setting for wedding ceremonies and receptions, parties, product launches, and corporate events.
25.    Samdove Gardens
Samdove Gardens is a one-stop events/ weddings management center. Its wedding garden is located along Eastern Bypass (Connecting Thika Road to Mombasa Road).
26.    Sani Gardens Karen
Sani Gardens is a beautiful garden, situated in the quiet serene suburbs of Karen, Nairobi. It is perfect for photoshoots and small garden functions.
Located on Kuro Road, Karen
27.    Serenity Gardens Karen
Serenity Gardens is a private exclusive well-manicured floral garden situated in the leafy suburbs of Karen. The gardens provide a serene and quiet environment suitable for garden weddings and other private and corporate functions
Located on Idris Road Karen
28.    SkyBlue Garden
SkyBlue Garden is Nairobi's Premier and Exclusive Event Venue providing the perfect setting for Weddings, Special Celebrations, and Corporate Events.
29.    Stedmak Gardens
StedMak Gardens has gained a reputation for being one of the best event spaces in Karen. It prides itself in offering the perfect venue for creating memorable events, casual or formal, small or large. StedMak delivers an unparalleled experience; two large manicured lawns complete with delectable catering facilities, a one-of-a-kind floating restaurant for a unique dining experience, and distinct tented camps for your holiday getaway.
Location: Mukoyeti East Road, Off Langata Road, Next to NPC South Church Karen
30.    Tribe Hotel
The tribe is a unique boutique hotel with great wedding and photography spots. The tribe is a luxury boutique hotel in Nairobi. Located in the heart of Nairobi's sophisticated Gigiri district, adjacent to The Village Market
31.    Windsor Golf Hotel and Country Club
Windsor Golf Hotel and Country Club enable you to create your wedding memories on the beautifully manicured and maintained lawns. Windsor is one of the best wedding photoshoot locations in Kenya.
Located on Kigwa Road, Ridgeways off Kiambu Road,
32.    Fuchsia Gardens
Fuchsia Gardens is situated in Riara Ridge Limuru, about 25kms from Nairobi Village Market. Fuchsia Garden is set amid a stunningly manicured landscape and boasts spectacular views of Limuru tea plantations and Ngong Hills. It offers a unique and picturesque atmosphere sure to provide an enjoyable and memorable experience for any occasion.
Fuchsia Gardens is ideal for weddings, team building, and outdoor events. Fuchsia Gardens is perfectly ideal for large weddings.  It can hold up to 1,000 people plus the location is also very convenient for those who would like a venue that's close to Nairobi.
33.    Safari Park Hotel
Safari Park Hotel is one of the best wedding venues along Thika road . It stands in 50 acres of beautifully landscaped gardens incorporating a wide variety of indigenous trees, and offering sanctuary to a startling array of birds and butterflies.
Weddings are special, and at the Safari Park Hotel we specialize in the art of organizing them superbly. We also ensure that on the big day – we take the strain, leaving you to enjoy one of the happiest days of your lives.
34.    Karen Country Lodge
Karen Country Lodge is set in green and tranquil avenues.  It has a wedding garden that is designed to cater for up to 500 guests with ease and comfort. It has extensive parking that can accommodate all your guests.
35.    Eden Bliss Gardens
Eden Bliss Gardens is located at thome along the Nothern Bypass, two Kilometers from the Windsor Hotel, behind Safari Park Hotel, Nairobi
Its grounds are amazing and well-manicured.
Located 2km from Windsor Hotel along the Northern Bypass and next to the gulf petrol station
Email: info@edenblissgardens.com
Tel: 0722 903407
36.    Brookhaven Gardens
Brookhaven Gardens are located at Karen behind Hillcrest. It's an amazing venue that can hold a lot of people.
37.    Florienta Gardens
Florienta Gardens is located at Rosellyn Road Nairobi. The venue can hold up to 700 guests.
38. Tayiana Gardens Kiambu Rd
Tayiana Gardens Kiambu Rd is situated just 20 minutes from city centre, next to Windsor Golf and Country Club.
Tayiana Gardens Kiambu Road is designed like a Boma with several huts for different purposes, has a beautiful well manicured gardens for holding weddings.
For Reservations Please Contact:
Mobile: +254 0714 547720, +254 0722 580727
Email:
beverly@nbi.ispkenya.com
tayianaspa@yahoo.com
Website: www.tayiana.co.ke
39. Vester gardens
Vester Gardens is located in Runda and it one of the best Nairobi wedding venues. This wedding venue is very convenient for all your wedding needs including photography
Which Wedding Venue in Nairobi have we not added? Send us an email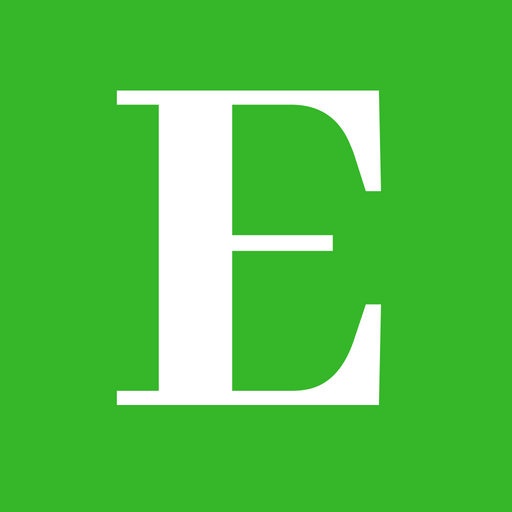 Betty is a qualified teacher with a Bachelor of Education (Arts). In addition, she is a registered Certified Public Accountant. She has been teaching and offering part-time accounting services for the last 10 years. She is passionate about education, accounting, writing, and traveling.