How to Apply for Birth Certificate Online in Kenya: In Kenya, the importance of a birth certificate cannot be overlooked. Parents with a newborn are encouraged to get a birth certificate in the first six months after the baby is born. Failure to apply in 6 months will require you to get approval from the Office of Civil Registration.
How to Apply For Birth Certificate Online In Kenya
Below are simple steps on how to How to Apply for a Birth Certificate Online in Kenya.
Go to the eCitizen Portal and sign in to your account.
Select Civil Registration Department.
You will be asked to continue using your name, select continue.
Select on Make Application.
Select the category in which you want to apply for the Birth Certificate. i.e
Application for CHILD Current Birth Certificate (meant for newborn 30 days after the date of birth).
Apply for ADULT Current Birth Certificate for ( for a (child/adult) whose notification of birth is within 6 months after being born).
An application for A Late Registration of a Birth certificate (meant for someone (child/adult) whose notification of birth was after 6 months or is replacing a lost birth certificate.
       NB: To apply to replace a lost birth certificate or apply for a late birth certificate one must get approval from CRS ACK bishops Gate offices.
After selecting one of the above, a new page with several guidelines will appear depending on the type of application you are making.
On the next page choose New BC OR Replacement BC and select continue
On the next page fill in the parent's name,  child date of birth, and the Birth notification number.
Upload a copy of the Birth notification and ID Copy.
Review the information provided and click on Submit.
Depending on the application you pay a fee ranging from KES 150 TO 200.
To know if your Birth certificate is ready you will get an SMS or check the status of the approval in your eCitizen.
To collect the ready certificate, visit the chosen preferred place of collection.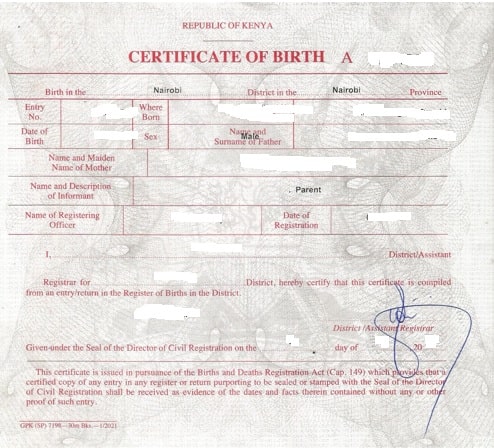 SEE ALSO: Tax compliance certificate:
How to check a Birth Certificate online in Kenya.
SMS notification.
Check the approval status in your eCitizen.
Birth Certificate in Kenya.
Birth certificates in Kenya are applied under 3 categories as outlined below:
A) Application of Birth certificate for babies below 6 months.
i.Online application
This application is done using the parent's e-Citizen account.
NB: Currently online applications through e-Citizen can only process that application is done in Nairobi and Narok region. The applicable application fee is 180/=.
Documents required/requirements for birth certificate application in Kenya
Scanned copy of the birth notification.
Scanned copy of the parent's ID.
Paid eCitizen invoice.
Copy of the online filled B4 application form.
Copies of Parents' ID cards.
Copy of Birth Notification.
ii. Application at Civil Registration Office/Huduma Centre Across the Country.
To make this application visit the nearest Huduma centers or if you are in Nairobi you can visit ACK Bishops Gate CRS Office located opposite NSSF building , off Ngong Road or Hass Plaza 4th Floor, Lower Hill Road.
Documents required

You must have a notification of birth.
Copy of the parent's ID.
Properly filled application for Birth Certificate (Form B4).
To get a notification of birth, you will need to visit your sub-chief's office. Your sub-chief will register the birth of your child by giving you Form A1 to fill. For those in Nairobi, this notification can be obtained in City Hall or Civil Registration Office.
Read: CBC Curriculum Structure
B)Application of Birth certificates for children between 6 months to 18 years.
Getting a birth certificate for a child between 6 months and 18 years will first begin by getting approval from Civil Registration offices. Visit a Civil Registration office in your county (District Birth and Death Registries offices) or if you are in Nairobi,  visit ACK Bishop House, opposite the NSSF building. You fill in Form  B3 which is the required form for Late Birth Certificate Application.
Documents required
Certificate of Baptism.
Child immunization clinic card.
Municipal notification of birth.
School leaving certificate.
Parent's Identity card or passport.
C) Application of Birth certificates for an Adult Birth Certificate (For someone above 18 years).
If you are an adult (above 18 years) who is applying for a birth certificate for the first time you will need to visit the Civil Registration Office in your area or the nearest Huduma center.
Documents required
ID.
Parents Original ID Card/Passport/Births Certificate.
KCPE/KSCE Certificate.
Baptismal Card.
How to get a replacement for your lost Birth certificate.
What to do if you have lost your birth certificate in Kenya?
Visit the nearest Civil Registration Office or Huduma Centers
Present your ID or Parents' ID or School certificates, or any documents that may support your date of birth.
An officer will give you an entry number
Use that entry number to reapplying for the certificate in your eCitizen account
Birth Certificates Application fee.
The application fee ranges from KES 100 to 200 depending on the type of application you are making.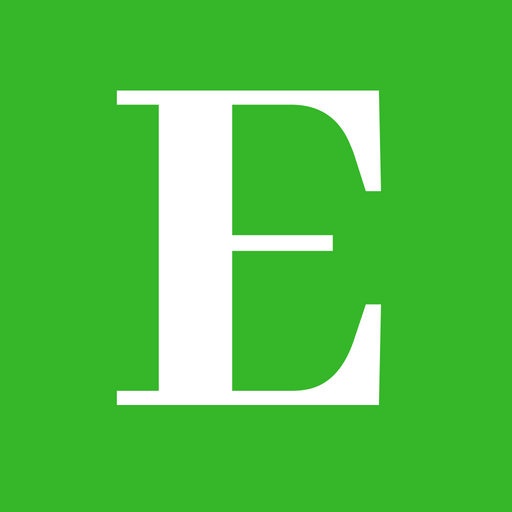 Betty is a qualified teacher with a Bachelor of Education (Arts). In addition, she is a registered Certified Public Accountant. She has been teaching and offering part-time accounting services for the last 10 years. She is passionate about education, accounting, writing, and traveling.