Welcome Message to Parents from Teacher:  Looking for the best ways to welcome parents to school a meeting or welcome message to parents on WhatsApp group? In this article, we have published some of the best welcoming messages that a teacher can use to welcome parents at any time.  Below welcome messages have been developed based on a teacher's experience of welcoming parents.
Welcome Message for Parents in WhatsApp Group
1. Dear parents welcome to our class WhatsApp group! We hope for a long and fruitful interaction with you all.
2. Thank you parents for joining our WhatsApp group. Your presence and input will be appreciated. Welcome to the group.
3. Welcome parents! We invited you all because we are sure you will be a valuable asset in helping us achieve the best results for your kids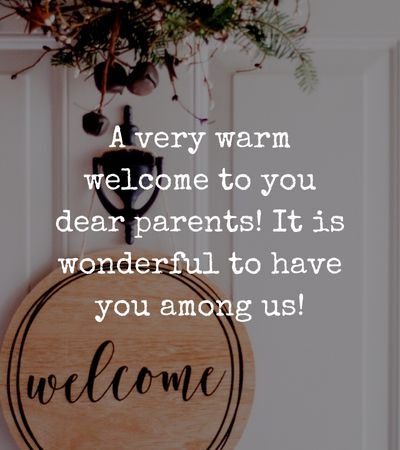 4. As the teacher representing the school in this WhatsApp group, I am honored to welcome you all.
5. A warm welcome to this online platform. Feel free to give out your insights as we aim to give the best to our students.
6. A hearty welcome and lots of appreciation for accepting my WhatsApp group invitation.
7. Thanks for joining this group. We will surely have interactive sessions based on school goals and our students' well-being. 
Read: Welcome Back Messages for Teachers
Welcome Message to Parents from Teacher
1. Dear parents, you are most welcome to today's meeting. Thank you for honoring our invitation. Hoping the meeting will be fruitful for everyone present.
2. I am glad to see that most parents have been able to attend this educational fair. I welcome every one of you with a warm heart and much appreciation.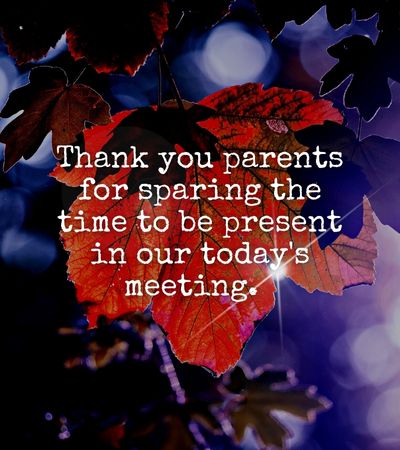 3. Dear parents, it is an honor to welcome you to today's graduation day. We hope you will have an enjoyable time.
4. It is another day when we host our parents in our beautiful school environment. Parents feel welcomed and enjoy our today's exhibitions.
5. Thank you parents for sparing the time to be present in our today's meeting. Together we have the chance to create better strategies for our school.
6. As I welcome you to this special occasion, I must admit that I am delighted to see all the parents. Relax and feel most welcome.
Read: Thank You Message for Teachers from Students
Short Welcome Message to Parents from Teacher
1. A very warm welcome to you dear parents! It is wonderful to have you among us!
2. Parents, it is with great pleasure to have you in our meeting.
3. Welcome on board to our most fruitful academic day.
4. A hearty welcome to you dear parents.
5. Welcome parents, I must say feel at home and in case of any assistance don't hesitate to reach out to us.
6. Congratulation on making it to today's event that came with short notice. You are warmly welcomed.
7. Dear parents, thanks for being present at our meeting. Glad to have you around the school.
8. Even with busy schedules, you spared the time to be with us today. Thank you so much and welcome.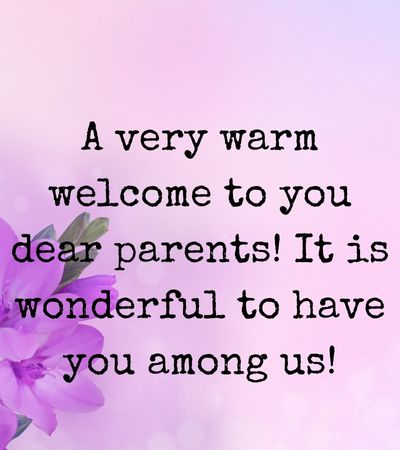 9. We express our appreciation for agreeing to come to this event. Welcome, all.
10. Your presence today is much appreciated, you are most welcome.
Read: Thank You Note for Teacher from Parents
Conclusion: Welcome Message to Parents from Teacher
The above welcome messages will give you ideas on how to welcome parents in any setting within the school. It is important to appreciate the parents for attending any of the events in which they need to be present. Be relaxed and have a joyful mood as you do the welcoming.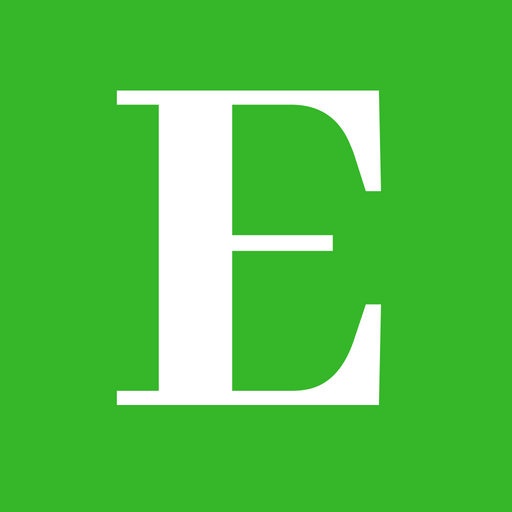 Betty is a qualified teacher with a Bachelor of Education (Arts). In addition, she is a registered Certified Public Accountant. She has been teaching and offering part-time accounting services for the last 10 years. She is passionate about education, accounting, writing, and traveling.