Daycare Teacher Thank You Note: Are you looking for ways how to thank a daycare teacher? Well, this article has compiled the best thank you messages that you can use to thank your child's daycare teacher.
Daycare teachers do an amazing job, taking care of your toddler is not an easy task more so when they are in a new environment. But these teachers can calm and bond with the child till they feel they are in the right place.
As you take the initiative to thank your son's or daughter's daycare teacher you can use the below thank you quotes.
Daycare Teacher Thank You Note
1. Thank you for always ensuring our kids learn in a friendly environment. You are truly an exceptional teacher.
2. With lots of respect and admiration, I thank you for being a good teacher to our young ones.
3. Thanks for the assurance you give to us that our kids are in good hands. You are the best.
4. You have the best attitude toward children and that makes you an exceptional teacher. Thank you a lot.
5. It is comforting to know I always leave my child in the hands of the most kind-hearted teacher I have ever known.
6. Your ability to teach, engage and entertain our kids is more than amazing. Thank you for the good work you continue doing.
7. You are much appreciated for doing more than what is expected in your job responsibilities.
8. Since my child joined your daycare his level of confidence and motor skills have improved. Thank you for your positive impact.
Read: Thank You Note for Teacher from Parents
Daycare Teacher Appreciation Quotes
9. Thank you for teaching our kids how to count but more for teaching them the simple things that count in life.
10. Thanks for involving and teaching our children most memorably.
11. Without your encouragement, learning for our kids would have been difficult. Thank you for your good work.
12. Your love for the learners is what has created an interesting learning environment. Thank you.
13. Thank you for awakening the best talents in our kids.
14. Your good influence in the lives of our kids will go the extra mile in helping them become better learners.  Thank you for being the best.
15. Thank you, teacher, for your care, you will continue to touch our kids' lives.
16. Thanks for being the hero in my child's life.
17. A world without teachers would be a world with few inspirations. Thanks for inspiring my child.
18. Your matchless effort in the lives of kids is forever appreciated. Thank you.
Read: Thank You Message for Teachers from Students
Thank You Note to Daycare Teacher from Child
19. Thank you for being a good teacher.
20. I love you for being the most caring teacher. Thank you.
21. Every day I love coming to the daycare because you are a wonderful teacher, thank you.
22. I send to you this thank you note because you have been good to me.
23. I now enjoy learning because you teach us in a fun way. Thank you, my teacher.
24. Thank you a hundred times for being a kind teacher.
25. Thank you for creating a second home for us in the daycare.
26. You deserve the best my teacher, thank you.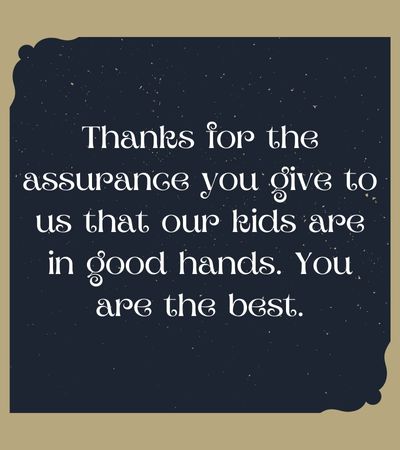 Read: Christmas Wishes for Teachers from Parents
Thank You Daycare Provider Quotes
27. Thank you for offering the best daycare services.
28. You offered a tranquil environment for my child. Thank you.
29. Thanks for being patient and compassionate with my child.
30. You are an awesome daycare. Continue with the good services and thank you.
31. Your dedication to giving the best to our kids didn't go unnoticed, thank you.
32. I cannot thank you enough for everything you have done for my daughter.
33. Thanks for bringing a difference to my life.
34. Keep up the good work, you are the leaders in offering the best daycare services.
Conclusion: Daycare Teacher Thank You Note
The above appreciation note to a daycare teacher will bring a smile to your child's teacher. If your child has been under the care of a wonderful daycare teacher, you can appreciate the teacher with a gift and a special thank you note. Kindness goes a long way in bringing happiness into someone's life.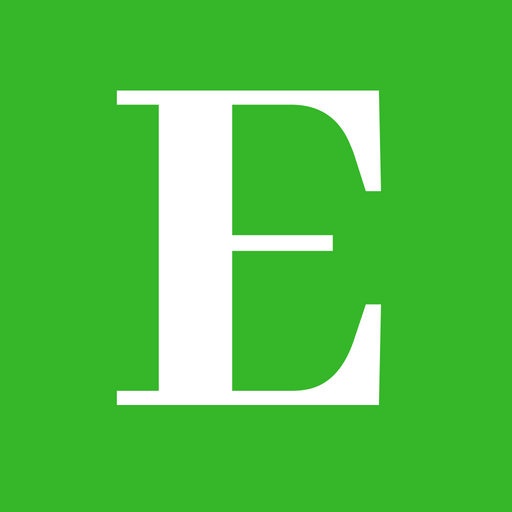 Betty is a qualified teacher with a Bachelor of Education (Arts). In addition, she is a registered Certified Public Accountant. She has been teaching and offering part-time accounting services for the last 10 years. She is passionate about education, accounting, writing, and traveling.