Case Study Writing Guide with Examples: Are you searching for how to write a case study paper or do you want a case study format for students? This article will clearly explain how to write a case study assignment. Understanding how to write a case study is one of the important skills you need in college. To come up with a good case study you will need to have good writing and critical thinking skills. Below we have explained how you can master the whole process of writing a case study.
Case Study Writing Guide with Examples
Case Study Definition
How can you define a case study?
A case study is an analytical assessment of a situation, a procedure, an event, a place or a personality, or a situation to come up with a conclusion. A case study should use background information to identify the main problems and provide further action.
An outstanding case study exhibits the brilliant academic skills of students. The critical thing to do when writing a case is to plan well. If you do not plan well your case study may not have a proper flow and the process may be more difficult.
In this article, we have clarified the most important elements when writing a case study.  This will help you demystify the whole process of learning how to write a case study. We have looked at different types of case studies and how you can write them
Types of Case Study
Below are different types of case studies that you will likely deal with in your academic years.
Critical instance case study
This type of case study scrutinizes one or more sites for purpose of examining a situation of unique interest with little to no interest in generalization. This approach is significant for answering cause and effects research questions
Exploratory case study
These are sometimes used as a preface to additional or more in-depth research. This lets researchers collect more information before developing their research hypothesis and questions
Cumulative case study
A cumulative case study serves to collect data from several sites collected at diverse times. The notion behind these studies is that the collection of past studies will create a greater generalization without incurring additional costs or spending more time on new, perhaps repetitive studies.
Illustrative case study
These are mainly descriptive studies since they utilize one or two instances of an event to show what a situation is like. Illustrative case studies aid to make the unfamiliar familiar and give readers a mutual language about the topic in question.
Regardless of the type of case study, you chose you will be required to present detailed answers in relation to the case study questions.
How to Start your Case Study?
Below we have looked at steps you can choose to follow to ensure your case study start in a good way
Recognizing the Problem
Before you start a case study you must identify a problem. If you don't identify the problem correctly your whole case study will be substandard. For example: Examining the incompetence of drivers resulting in a considerable rise of accidents.
Consider the Root Source
Consider the origin of the problem. For example, in the above case, it may originate from inappropriate training.
Create an Outline
Ensure you jot down the main points before you start writing your case study. Don't mix types of case studies. As you gather your main points ensure you also have solutions.
Potential Solutions
If you are a student, brainstorm and suggest solutions to a social issue or any related topic. Keep in mind that various case study subjects have different requirements
Sources of Data for a case study
Where to Find Data
You can gather data from different sources as shown below
Documents: Newspapers, administrative records, journals, letters, etc.
Direct observation: You can observe things in their natural setting as well as use group observers
Interviews: An interview can include structured survey questions or open-ended questions.
Archival records: Records from government offices and agencies like Census records, economic survey records, etc
Physical artifacts: This can include tools, objects, and other artifacts that are often observed during a direct observation of the subject.
Participant observation: This is when the researcher acts as a partaker in events and witnesses the actions and outcomes.  
How to Write a Case Study?
After making the main case study breakdown, there are some exact steps that are essential to outlined below.
Introduction
First identify the key issues and write a good thesis statement in roughly two to three sentences. Always remember that the introduction in your case will act as the map for anyone who reads your work.
Another important point to note is that your introduction should identify the research problem and its significance. Additionally, discuss why this exact case is being written and how it relates to addressing the problem.
In summary, keep in mind that a good introduction for a case study should answer the following questions
What is being studied?
Why is the issue vital to study or examine?
How will this study advance new information or ways of understanding?
Background Information
Ensure you conduct in-depth research on the problem and Include relevant matters and facts related to the problem. Make your reader see that you did proper research on your problem.
Alternative Solutions
Provide alternative solutions for the problem to develop greatest solutions. Briefly outline the most feasible solutions and evaluate the pros and cons.
Main Answer
Write a genuine answer to the question. Expound the rationale for choosing the solution and defend it. Give reasons why the solutions demonstrated to be the best and support your reasons with proper and solid evidence.
Recommendations
Provide recommendations for further actions and then outline their execution plan.
Points to note when writing recommendation
Select which of the alternative recommendations should be accepted.
Briefly write about your choice and expound on how it will resolve the problem.
Incorporate the theory and coursework here.
These are the basic steps that you will follow when writing any type of case study. Nevertheless, you can add or remove the sections depending on the requirements of the case study
Format for Case Study Paper
The case study format is normally made up of 8 parts:
Executive Summary.
Describe what you will examine in the case study. Write a summary of the field you're investigating. Create a thesis statement and summarize the results of your finding in a maximum of 30 words or 2 sentences.
Background.
Provide background information and the most significant facts. Separate the issues.
Case Evaluation.
Isolate the segments of the study you want to emphasize on. In each segment, expound why something is working or is not working.
Proposed Solutions.
Provide realistic ways to resolve what isn't working or how to improve its current condition. Explain why these resolutions work by offering testable evidence.
Conclusion.
Recap the main points from the case evaluations and proposed solutions.
Recommendations.
Talk about the plan that you should choose. Explain why this choice is the most suitable.
Implementation.
Discuss how to put the strategy into act.
References.
Provide all the citations.
How to Create a Title Page and Cite a Case Study?
The title page of your case study is determined by the prescribed citation format.
The page should include the following:
A title that draws some attention and describes your study
The title must have the words "case study" in it
The title should have 5-9 words in length
Your name and contact information must be available
A complete case study paper should be 500 to 1,500 words in length. This means you should focus on your study and avoid unnecessary information.
APA and MLA format title page:
APA Title Page Example
Title of Paper
Student Name
Institutional affiliation
Course name or number
Instructor's name
Due date 
MLA Title Page Example
Title Of Paper
Author Name
Course name
Professor's name
Date
How to Cite a Case Study?
Four kinds of formatting methods are used to cite case studies:
MLA format
Harvard style format
Chicago style format
Example of A Case Study
Download an example of a Case Study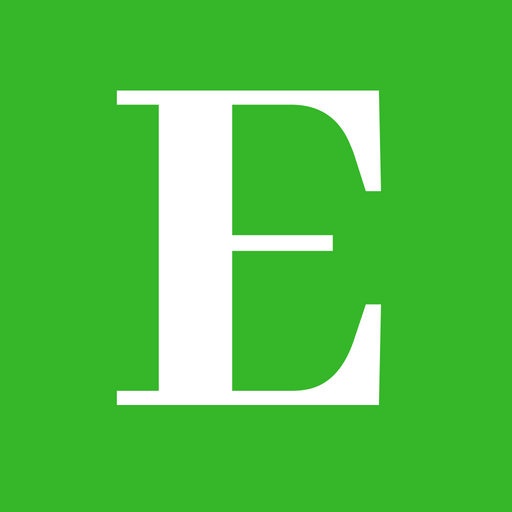 Betty is a qualified teacher with a Bachelor of Education (Arts). In addition, she is a registered Certified Public Accountant. She has been teaching and offering part-time accounting services for the last 10 years. She is passionate about education, accounting, writing, and traveling.