DNP Project Ideas: These DNP projects are a great source of inspiration when looking for a topic for your project.
Depending on your interest, you will easily pick a DNP Project to pursue.
DNP Project Ideas
A Clinical Practice Guideline for the Referral of Neonatal Intensive Care Unit Graduates to Developmental Care Follow-Up Clinic
A Community Based Approach to Promoting Nutritional Awareness and Improving Dietary Habits
A Comprehensive Systematic Review of the Influence of Transformational Leadership Style on Nursing Staff in Acute Care Hospitals
A Criterion-Based Job Description and Performance Assessment for the Advanced Practice Nurse
A Medication Safety Education Program to Reduce the Risk of Harm Caused by Medication Errors
A Multi-Method Approach to Evaluating Online Distance Learning in Nursing Education
A review in handling medical emergencies through effective critical care response.
A Strategic Plan for Promoting Health in the Hispanic/Latino Population through Internet-Based Social Networks
A Strategic Plan for the Development of a Model of Care for HIV Co-Infected Diabetics in an Inner-City Clinic
A Strategic Plan for the Development of an Inpatient Hospice Program
A Strategy to Reduce Distress Among Isolated Blood and Marrow Transplant Patients Post-Transplantation
A study in the relationship between longer hospital shifts of nurses and the quality of patient care.
A systematic instruction to improve and help mothers abide by a specific immunization regimen.
A ten-year review: testing qualitative methods in handling and preventing obesity and diabetes in young children.
A Transition Checklist for Adolescents with Sickle Cell Disease
A Web-Based Group Intervention for Patients with Recurrent or Metastatic Pancreatic Cancer
Addressing generational and cross-cultural diversity in nursing training and core measure education.
Alcohol detoxification guidelines.
An Evaluation of a School-Based Asthma Protocol
An Evaluation of Provider Adherence to Hepatitis C Screening Guidelines in a HIV Population
An Evidence-Based Ovarian Cancer Education Toolkit: A Pilot Study
An Evidence-Based Toolkit to Prevent Meningococcal Meningitis in College Students
An Examination of Nurses' Knowledge and Attitudes of Palliative Care in an Acute-Care Hospital in a Non-Metropolitan Setting
An in-depth look at the public's perception of the role and performance of men in nursing occupations.
An Integrative literature review on the importance of medical education in the critical care setting.
Chronic disease care implementation.
Chronic diseases program effectiveness.
Chronic obstructive pulmonary disease: awareness and education.
Classroom vs. online learning: a comparative report of student achievement, effectiveness, skill development, and satisfaction.
Clinical academic partnerships nursing role.
Clinical-Academic Partnership Education and Socialization into the Nursing Role
Concept advancement of nursing risk management, safety procedures, and disaster preparedness training.
Conducting a Randomized Household Survey in an Underserved Urban Community
Consequences, Prevention, and Treatment of Childhood Overweight and Obesity
Cultural Humility: A Patient-centric Process
Damage Control Resuscitation Guidelines: Knowledge Transfer to Military CRNAs through Curriculum Development and Integration of Simulation
Deploying a Geriatric Nurse Practitioner in an Emergency Department to Improve Outcomes for Geriatric Patients
Developing a "Survival" Tool for Novice Neurosurgery Practitioners
Developing a treatment guide for PTSD
Developing a Web-Based Pilot Training Module for New Enhance Fitness Instructors.
Developing evidence and concept-based learning strategies to create nurse leaders.
Development of a Strategic Plan for a Dedicated Education Unit and Clinical Teaching Associate Role
Development of a Virtual Nursing Learning Lounge to Bridge the Practice Gap
Development of a Web-Based Health Information Database and Call Center
Development of an Evidence-Based, In-Patient Alcohol Detoxification Guideline for Culturally Diverse Adults
Development of nursing assessment tool in efficient primary care on HIV/AIDS.
Diabetes Management of Underserved Populations
Diabetes patients development model care.
Diversity in Health Care
Effective integration of health information technology and informatics into a graduate nursing school plan of study.
Effectiveness of Chronic Disease Self-Management Programs for Mentally Ill Inmates with Diabetes
Effects of Health Education on Nutrition and Physical Activity of School Children
Emergency care: giving transition shock training to patients dealing with substance abuse.
Empowering Community Health: A Faith-Based Approach
Evaluation of Pain Management Practices Among Laboring Women
Evaluation on asthma protocol.
Evidence-Based Practice Update for Nurse Practitioners in Urgent Care
Fall Prevention in the Medical Surgical Setting
Geriatric care management: evaluating the effectiveness of nursing training in dealing with complex care issues in elderly communities.
Graduate student mentoring: development and implementation strategies for a mentoring program in nursing.
Implementation of Routine HIV Testing for the Hospitalized Patient
Implementing Evidence-Based Practice in an Acute-Care Hospital
Improving Clinicians' Compliance in Providing the Pediatric Asthma Home Management Plan of Care
Improving nursing satisfaction.
Initiating a Motivational Interviewing (MI) Learning Community: Enhancing Primary Care Provider Competence and Confidence to Integrate MI into Daily Practice
Instructional program and wellness initiative for all healthcare facilities to ensure service satisfaction and healthy workforce.
Integrated Model of Dementia Care in a Nursing Home
Integrated model of dementia care.
Integration of medical strategies to influence and promote breastfeeding by making hospitals baby friendly.
Interdisciplinary Simulation Training for Evidence-Based Obstetric Crisis Management
Intrapartum nurses' knowledge and attitudes on providing labor support to women wanting a natural childbirth: an integrated literature review.
Job description and performance assessment for practice nurse.
Laboring women pain management.
Leadership, Advocacy, and Policy: Development of a Professional Organization for Doctors of Nursing Practice
Meaningful recognition to a multigenerational nursing staff: a roadmap to success for nurse leaders.
Measuring Documentation of Clinical Metrics for Diabetes Management to Achieve Patient-Centered Medical Home Status
Media Influence on Nutritional Choices in School-Age Children
Mental Health Referral Practices in a Family Medicine Clinic
Modern healthcare: the use of virtual private network and other technology to reduce medical errors and overall improve healthcare services.
Multiple sclerosis patient's symptoms.
Nurse Practitioner Adherence to National Asthma Guidelines: Behaviors, Attitudes, and Knowledge
Nursing assessment: What healthcare workers need to know when dealing with emergencies and critical care patients?
Nursing Informatics Certification and Competencies: A Report on the Current State and Recommendations for the Future
Nursing informatics competencies and certification.
Nutrition program and physical activity effect to children.
Obesity Prevention in Young Children
Ongoing Professional Performance Evaluation Process Improvement Utilizing Web-based Tools
Optimizing Inpatient Heart Failure Education to Support Self-Care After Discharge
Ovarian cancer pilot study.
Overview of Tel-Health, Tele-Medicine, Tele-Nursing
Patients' ratings of expectations for nursing care compared to nurses' perceived patient ratings of nursing care.
Postpartum Depression Screening
Predictors of the First-Year Nursing Student at Risk for Early Departure
Prevalence of Symptoms in Multiple Sclerosis Patients
Project management leadership lessons.
Proposal on health policy.
Protective measures for healthcare providers during disease outbreaks: A systematic literature.
Quality of Life Analysis in Menopausal Women Taking Dehydroepiandosterone (DHEA)
Research on proper psychological and emotional assistance to immobilized and/or patients with altered body image.
Review of children with Autism spectrum disorders, genetic changes, sleep and gastrointestinal problems.
Safe Foot Care in African American Type 2 Diabetes
Simulation training on obstetrics crisis management.
Smoking Cessation Program for Patients with Coronary Artery Disease
Standardized Procedure for Assessment and Documentation of Pain in Long-Term Care
Strategic Plan for a Patient-Centered Medical Home Adaptation
Strategic plan for medical home adaptations.
Strategies for quick and competent response in an ambulatory care setting: An integrative literature review.
Strategies to Improve Patient Flow in an Urgent Care Facility
The Predictive Value of Second Trimester Blood Pressures on the Development of Preeclampsia
To explore and compare the process and focus of the discharge planner and staff nurse when preparing a patient for discharge.
Translation of Autism Screening Research into Practice
Urban community household survey.
Use of Nurse Case Managers in Diabetic Care
Use of Pharmacogenetic Testing to Guide the Treatment of Depression: Case Studies
Utilization Patterns and Provider Knowledge, Attitudes, and Beliefs of HPV Vaccination among Active Duty Men
Utilizing asynchronous weblogging or "blogging" to support the transition from new graduate nurse to professional nurse: an integrative literature review.
Utilizing concept-based learning techniques to enhance clinical judgment skills of nursing students.
Web-based and call center information development.
Will a Lifestyle-based Education Program Improve Nutrition Knowledge and Food Choices in Obese Women Ages 40-65?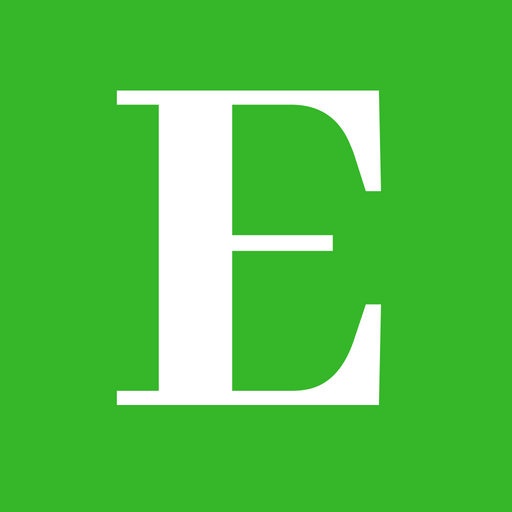 Betty is a qualified teacher with a Bachelor of Education (Arts). In addition, she is a registered Certified Public Accountant. She has been teaching and offering part-time accounting services for the last 10 years. She is passionate about education, accounting, writing, and traveling.