Registered matatu SACCO in Kenya is an article that will look at the some of the SACCOs which have been approved by NTSA. The Kenyan law require all the PSV operators including the matatus to be member of a SACCO or PSV company before applying for a PSV license. This discourages licensing of individual matatu operators and as a result it becomes easy to identify vehicle based on the SACCO.
Introduction of SACCOs has actually assisted to build saneness to public transport. In addition to the ease management it has also enabled matatu conductors and drivers become more organised and disciplined although some are yet to abide to good behaviour. In some instance we have seen some SACCO being banned from operation due to the numerous accidents they have caused
To ensure that most matatu operators adhered to this requirement it was made compulsory for anyone looking for Transport Licensing Board (TLB) certification to first be a member of a Matatu SACCO. As a result over one thousand matatu SACCOs have been registered.
The importance of matatu industry cannot be overlooked as it approximated that it circulated more than 150 billion in the economy every year. In addition it has created employment to more than 150,000 people, promoted the insurance industry and contributed to tax through the advance tax.
Most registered matatu SACCO in Kenya operates in more than one route as this ensure that they increase their income by covering large area.
The Matatu play important role in the development of public transport and some have now grown to become valued trademarks in the sector.
Registered Matatu Sacco in Kenya
Below is a list of some of the registered matatu SACCOs in Kenya
NAME OF MATATU SACCO                                         ROUTE
12C TRANSPORT SACCO LTD             NAIROBI
MARUTI SACCCO LTD                                                 NAIVASHA-NAIROBI
2B TRAVELLERS SACCO LTD                           NAIROBI
2KGT SACCO LTD                                            NYERI
2K-NN SACCO LTD                                          NAIROBI-KIPTANGWANYI
2KW SACCO LTD                                             KIKUYU
2MK TRAVELLERS SACCO LTD                        KERICHO
2NK SACCO SOCIETY LIMITED                        NYERI-NYAHURU-NAKURU-KERICHO
2ML SACCO SOCIETY LIMITED                       MOMBASA-LAMU
2MTW SACCO LTD                                          NAKURU
2TS SACCO LTD                                               MOMBASA-BUNGOMA
3 N-TO SACCO-                                               NAKURU
3NCK SACCO LTD-                                           NYERI
ABERDARELINE SACCO                                   KINANGOP
ACROSS WESTERN SACCO                              WEBUYE
ALDANA TRAVELLERS SACCO                                     NAIROBI,
ALSOPS TRAVELLERS SERVICE LTD                 NAIROBI,
AL-WAHIM EXPRESS SHUTLE LIMITED           MOMBASA,MALINDI,LAMU
AMMOTAK COMPANY LIMITED                     SIRARE,KISII,NAIROBI
ASTRABELL LIMITED                                       NAIROBI,
BABA DOGO 25 TRAVELLERS SACCO                         NAIROBI,
BAHAMA SITA TRAVELLERS SACCO LTD        NAKURU SUBUKIA,WANYORO,BAHATI
BAMBURI SACCO LIMITED                             MOMBASA
BANANA HILL MATATU SACCO LTD               KIAMBU
BENJO( K) LTD                                                             NAIROBI-MWINGI
LUEMARKS SHUTTLES SACCO LTD.                KAKAMEGA,
BOMET TRANSPORT SACCO LTD.                  NAIROBI, NAROK,BOMET,KERICHO
BUNGOMA LINE SACCO                                 BUNGOMA
BURNT FOREST TRAVELLERS SACCO LTD.     BURNT FOREST
BURUBURU 58 TRAVELLERS SACCO LTD       NAIROBI
BUSIA TRAVELLERS SACCO                             BUSIA
CBET SACCO                                                   NAIROBI
CHANIA EXECUTIVE COOL LTD                       THIKA
CHANIA GENESIS LTD                                      NAIROBI,MOMBASA,MALIND
CHANIA KIBWEZI TRAVELLERS SACCO LTD    THIKA,NAIROBI
CHANIA TRANSPORT COMPANY LTD             MOMBASA,NAIROBI,NYERI UKUNDA
CHANIA TRAVELLERS SACCO                          NAIROBI,THIKA,MATUU,KITU I,MWINGI
CITY HOPPER LIMITED                                                NAIROBI
CITY STAR SHUTTLE LIMITED                                     NAIROBI
CITY TRAM SHUTTLE LTD                               NAIROBI
CITY TRAVELLERS SACCO LTD                                    NAIROBI
CLASSIC LUXURY SHUTTLE LIMITED               NAIROBI
COAST BUS (MOMBASA) LIMITED                 MOMBASA,NAIROBI,KISUMU, BUSIA
CROWN BUS SERVICE LTD
 DABUMATO COMMUTER SERVICE SACCO LTD NAIROBI
DAIMA CONNECTIONS LTD
DANDORA USAFIRI TRAVELLERS SACCO        NAIROBI
DESERT CRUISER BUS SERVICES LTD              NAIROBI-GARISSA
DIX-HULT MATATU OWNER SACCO               NAIROBI
DOUBLE T.SHUTTLE SACCO LTD                    MOMBASA-TAVETA
EASTERN BYPASS SACCO LTD                                     NAIROBI
EASTERN BYPASS TRAVELLERS COMPANY LIMITED NAIROBI
EASTLANDS EAGLES LIMITED                                     NAIROBI
EASTLEIGH COMMUTER SERVICES LIMITED NAIROBI
EASTLEIGH ROUTE SACCO                              NAIROBI
EASY COACH LTD        ELDORET,BUSIA,NAIROBI,SIAYA,KAPSABET,BUNGOMA
EGESA SHUTTLE SACCO                                  NAIROBI,KISII
ELDORET EXPRESS LIMITED NAIROBI,NAKURU,ELDORET ,KERICHO,KISUMU,WEBUYE ,
EMBASSAVA SACCO LTD                                NAIROBI
ENNUS COMPANY LTD                                   KINANGOP
FIG KOMBA                                                     NAIROBI
FORWARD TRAVELLERS SACCO LTD              NAIROBI
FOURTY FOUR SACCO                                                NAIROBI
GANAKI MULTI PURPOSE COOP SOCIETY      NAIROBI
GARISSA COACH GARISSA-                             NAIROBI
GARISSA COACH LIMITED GARISSA-               NAIROBI
GITHIGA TRAVELLERS SACCO                                     KIAMBU
GITHURAI 45 SACCO                                       NAIROBI
GREATRIFT EXPRESS SHUTTLE SERVICES LIMITED ELDORET
HANNOVER COMMERCIAL ENTERPRISES LTD NAIROBI
HIGHRISE KIBERA SACCO                                NAIROBI
HIGHWAY TRAVELLERS LIMITED                    NAKURU
HIMOSA TRAVELLERS SACC0                          NAIROBI
HURUMA 46 SACCO LTD                                NAIROBI
HURUMA MATATU SACCO LTD                      NAIROBI
HURUMA MINI-BUS SACCO LTD                    NAIROBI
INAGI TRAVELLERS SACCO LTD                      NAIROBI, KIAMBU,GITHUNGURI
INANA SEVEN SEATERS SHUTTLE SACCO LTD NAIROBI,NANYUKI,ISIOLO,MERU
INDIMA (NJE) SACCO                                      NAIROBI
JESMAT TRAVELLERS CO-OPRATIVE              NAIROBI
JONSAGA FLATS SACCO                                  NAIROBI
JUTHI TRAVELLERS COMPANY LIMITED         NAIROBI,THIKA,MATUU,KITUI,MWINGI
KABATI KENOL MITUMBIRI COMPANY LTD NAIROBI,MURANGA,NYERI,KISERIAN,
KADANA TRAVELLERS INVESTMENTS COMPANY LIMITED NAIROBI
KAKA TRAVELLERS SACCO LIMITED KIAMBU-NAIROBI
KAM TRANSPORTERS SACCO LTD                  NAIROBI KANGUNDO
KAMUNA SACCO LIMITED                              NAIROBI,THIKA,MURANGA,KANGEMA
KANGEMA TRAVELLERS SACCO LTD              KIRURI,KANYENYAINI,KANGEMA, THIKA,NAIROBI
KANGEMI MATATU OWNERS SACCO                         NAIROBI,W/LANDS,KANGEMI
KANI TRANSPORT SACCO LTD                                    NAIROBI
KARIOBANGI MATATU SACCO LTD                NAIROBI
KAYO-LINE GROUP COMPANY LIMITED NAIROBI
KAZANA TRAVELLERS SERVICES LIMITED NAIROBI,KINOO,ZAMBEZI,KARI
KENYA BUS SERVICE MANAGEMENT LIMITED NAIROBI
KIAMBU MARAFIKI SACCO LTD KIAMBU NAIROBI
KIGUMO TRAVELLERS CO-OPERATIVE SACCO LTD NAIROBI,MURANGA,KANGARI
LATEMA 22 TRAVELLERS SACCO NAIROBI
LIKANA ROUTE 114/115 MATATU SACCO LTD NAIROBI
LOPHA MULTIPURPOSE CO-OPERATIVE SOCIETY NAIROBI
LUCKY BABA DOGO TRAVELLERS SACCO LTD NAIROBI
MAKUENI TRANSPORTERS SACCO MAKUENI
MAKUYU TRAVELLERS SACCO LTD NAIROBI,THIKA,NYERI,MERU
MANCHESTER MATATU SACCO KISII,KISUMU,MIGORI
MANCHESTER TRAVELLERS COACH LTD NAIROBI,THIKA,MATUU,KITUI,MWINGI
MANMO SACCO NAIROBI
MARIMBA INVESTMENT LIMITED NAIROBI
MARIMBA TRAVELLERS SACCO NAIROBI
MERU SHUTTLE LIMITED NAIROBI,MERU,MAUA,ISIOLO
NAIROBI,MERU,MAUA,ISIOLO                                   NAIROBI
MODERN COAST EXPRESS LIMITED NAIROBI,ELDORET,MOMBASA
MOLINE SAFARIS LIMITED NAIROBI, NAKURU, ELDORET
112.MOLO GROUP SAFARIS SACOO LTD                   NAIROBI,NYERI,NYAHURURU, ,KISUMU
113.MOLOLINE SERVICES LIMITED                            MOLO-NAIROBI
MTN SACCO LTD NAIROBI,THIKA,MURANGA,KANGARI
MWIKI PSV SACCO NAIROBI
MWINGI TRAVELLERS MWINGI
MWIRONA SACCO LTD NAIROBI
NAGIRU 145 SACCO NAIROBI
NAKASKI TRANSORT SACCO LTD NAIROBI
NAKATHI TRAVELLERS SACCO LIMITED NAIROBI
NAKWE TRAVELLERS SACCO SOCIETY LTD KIAMBU
NAMUGA SACCO LTD MUKURWEINI
NANYUKI EXPRESS CABS SERVICES COOPERATIVE SACCO LTD NANYUKI
NAWAKU SACCO NAIROBI
NAWASUKU SACCO NAIROBI
NAZIGI SACCO NAIROBI
NEEMA TRAVELLERS AGENCY LTD NAIROBI
NENO SACCO SOCIETY LTD NAIROBI-EMBU-MATUU-NTUGI
NEO KENYA MPYA COMMUTERS LIMITED THIKA-NAIROBI
NGONG TRAVELLERS SACCO NAIROBI
NGUMO-LINE SACCO LTD NAIROBI
SUPER HIGHWAY 45 SACCO SOCIETY LTD NAIROBI
SUPER METRO LIMITED NAIROBI
TAHMEED COACH LIMITED MOMBASA-NAIROBI-BUNGOMA
TAWALA UTAWALA SACCO NAIROBI
TEACHERS TRANSPORTERS AND AGENCY LIMITED-NAIROBI
THE GUARDIAN COACH CO.LTD MOMBASA, NAIROBI, KISUMU ,KAKAMEGA,MBALE,
THIKA ROAD TRANSPORTERS SACCO LTD THIKA
TRANSLINE CLASSIC LTD NAIROBI,KISII,KISUMU, SIRARE
UMOINNER SACCO LTD NAIROBI
UMOJA INNERCORE TENA MATATU OWNERS SACCO LTD NAIROBI
UMOWA SACCO NAIROBI
UNIFIED INTERNATIONAL LIMITED NAIROBI
UTAWALA BY-PASS TRAVELLERS SACCO NAIROBI
WALOKANA MULTIPURPOSE SACCO LTD NAIROBI
WAMASAA TRAVELLERS LIMITED NAIROBI,KITENGELA,A/RIVER,MAKUENI.
ZURI GENESIS COMPANY LIMITED NAIROBI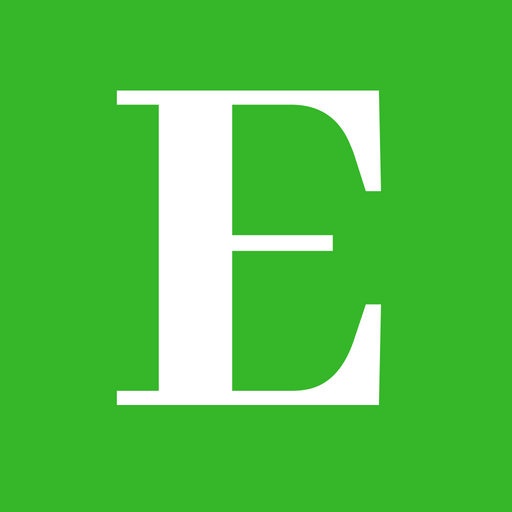 Elimu Centre is your one-stop-shop for all your education informational needs and much more.
Follow us at Elimu Centre