Cheapest Estates to Live in Nairobi: If you have just moved to Nairobi and you are searching for affordable places to live in Nairobi, we have listed some places based on the amount of rent charged. A cheap place to live in Nairobi charges rent between Shs 3,ooo to Shs 15,000.
Some of the best and cheapest apartments can be found in Eastland, Nairobi. Most of these estates have single rooms, double rooms, bedsitters, one-bedroom, two-bedroom, and sometimes three bedrooms.
Cheapest Estates to Live in Nairobi
You can be assured below are some of the Affordable Estates in Nairobi. Unlike other estates where rent goes above Kshs 50,000/= most of the houses in this area go for rent below Kshs 20,000.
Below are some of the Cheapest Estates to Live in Nairobi.
Embakasi-Pipeline
A good number of Nairobians live in Embakasi. Most of the estates are secure and houses in this area are relatively cheap.
A one-bedroom house in Embakasi ranges from Kshs. 10,000 to Sh 15, 000 while a bedsitter goes ranges from Sh 6,500 to Sh 10,000. You can find a two-bedroom for Ksh 12,000
The area is close to several well-known supermarkets and malls.
The area is good to live with your family.
Kangemi – Uthiru
These estates are located along Waiyaki way past Westlands area. These areas mostly accommodate the middle and lower classes.
A one bedroom in these areas goes from Sh.8, 000 to Sh.13, 500 and a bed sitter goes for Sh 4,000-Sh 8,000.
The area is ideal for those working in Nairobi CBD.
Rongai
Rongai has some of the cheapest houses for rental. The town has supermarkets, banks as well as other amenities that one would require to do business.
One bedroom house for rent in Rongai goes from Sh 7,000 to Sh 14,000
Read: Best Middle Class Estates in Nairobi to Live in
Kayole
Kayole is situated in Eastland's parts of Nairobi. It neighbors the Komarock estate. The estate was known for insecurity but that has changed over time.
Houses in Kayole are very cheap and you can get a single room at Shs 2,000 to shs 5,000. A One bedroom house for between Shs 5,000 to Sh 12,000
Kawangware
The rent at Kawangware is not that expensive. That's why you find it's highly populated. Also the food in the area is not that expensive as there is a market around the area.
One bedroom house in Kawangware goes for between Shs 5,000 to Shs.13, 500. Single room goes for between Sh. 2, 000 to Sh. 6,000.
Ngong
House is Ngong are affordable compared to other places in Nairobi, though the area is far from Nairobi CBD. You have to wake up very early in the morning to beat the traffic Jam.
A one bedroom in Ngong goes for Ksh 6,000 to Ksh 12,000. You can also get a good bedsitter for Ksh 3,500 to Ksh 7,000
Mlolongo
Mlolongo is located along Mombasa road. Houses in Mlolongo are cheap. A one bedroom goes Ksh 7,500 to 15,000. You can get a bedsitter for Ksh 5,500 to Ksh 8,500
One bedroom goes for Ksh 7,500,000-15,000 while a bedsitter goes for Ksh 5,500-Ksh7,500
Kitengela
Kitengela houses are also not that expensive, you can get a single room for Ksh 2,500 to Ksh 5,000, bedsitter costs Ksh 4,500 to Ksh 8,000 and a one bedroom for Ksh 6,000 to Ksh 13,000.
Read: How to Activate Mpesa Account
Nyayo Estate
Houses in Nyayo estate are best for one who has a family. A nice bedsitter can go for Ksh 7,000 to Ksh16, 000. One bedroom can go for Ksh 14,000 to Ksh25,000
Kahawa West
Kahawa west also contains affordable houses, although some people say it us a bit far from the Nairobi City Centre.
A one bedroom house in this area goes for Sh 7500 to Sh 14,000 while a bedsitter goes for Sh 4,000 to Sh 9,000
Juja
Juja is also one of the best places to live. Those who live here are mostly students at JKUAT.
Single room in Juja can go for Ksh 2,000 to Ksh 5,000, Bedsitter for Ksh 5,000 to Ksh 8,000 while one bedroom is Ksh 6,000 to Ksh
13,000.
Starehe-Eastleigh
Eastleigh is also another affordable places to live in Nairobi. Although the area is well known for business it is also a place you can live more beginning from Eastleigh section 3.
Mwiki
Mwiki is also a cheaper estate to live. House are cheaper compared to Kasarani. You can find a bedsitter beginning from Shs 5,000 and one bedroom from Shs 7,500.
Read: List of Best Wedding Planners in Kenya
Low Class Estates in Nairobi
Some of the Low Class Estates in Nairobi include those area in Eastland where a rental house can range from Shs 3000 to Shs 10,000. These areas include the following
Huruma
Kayole
Dandora
Kariobangi
Maringo 
Bahati 
Kawangware
Jericho
Jerusalem
Mathare North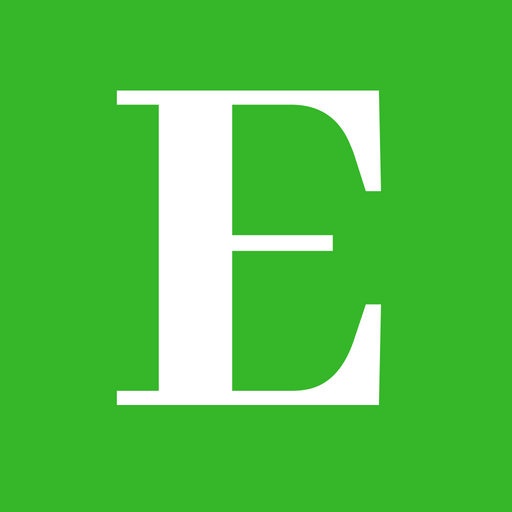 Betty is a qualified teacher with a Bachelor of Education (Arts). In addition, she is a registered Certified Public Accountant. She has been teaching and offering part-time accounting services for the last 10 years. She is passionate about education, accounting, writing, and traveling.