Affordable Estates in Nairobi: In the beautiful city of Nairobi, where the rhythm of the city never misses a beat,
a hidden world of affordability and opportunity awaits. Amidst the lively streets, there exists estates where you can get affordable houses in Kenya. Join us as we embark on a journey through Nairobi's most accessible and budget-friendly estates. Discover the neighborhoods where aspirations become reality. Welcome to a world where affordable housing dreams come true –
Affordable Estates in Nairobi
1. Pangani: An Affordable Neighborhood for Everyone
Pangani is a great place to live if you have a good, dependable income. It's considered one of the best affordable estates to live in. It's close to the city center and offers competitively priced, quality houses.
You can easily walk from Pangani to the Central Business District, which is very convenient. Many people from different countries also live in Pangani, making it a diverse and multicultural neighborhood, which adds to the appeal of the houses, even though they may be slightly more expensive.
However, Pangani still has many good, reasonably priced houses that are within reach for middle-income earners.
On average, a one-bedroom rental in Pangani ranges from Ksh. 30,000 to Ksh. 50,000 per month.
While these rates may vary from person to person, they are generally affordable when you consider the quality
of the houses and the excellent services available in Pangani, such as well-maintained roads, access to water, and proximity to Nairobi city.
Read: Best Middle Class Estates in Nairobi 
2. Roysambu: Nairobi's Affordable and Accessible Hub
Roysambu stands out as one of the affordable places in Nairobi, encompassing students, young professionals, average families, and a diverse mix of foreigners, predominantly from Nigeria, Rwanda, Burundi, Uganda, Sudan, and Congo. This combination infuses the estate with a vibrant and lively atmosphere.
One of Roysambu's key attractions is its accessibility to the city, proximity to major malls like TRM, excellent internet connectivity, and sports stadiums. It caters to a wide range of residents, including homeowners and property developers.
In terms of housing, one-bedroom rentals in Roysambu span from Ksh. 15,000 to 30,000 per month. Additionally, Airbnb has recognized the area's potential, making it an ideal choice for accommodating guests and visitors.
Read: How to Activate Mpesa Account
3. Utawala: Very Accessible to JKIA- Kenya Biggest Airport
Utawala, situated about 16 kilometers (9.9 mi) east of Nairobi's central business district, is a unique neighborhood straddling both Nairobi's Embakasi area and Machakos County's Athi River Sub-county. It sits along the Nairobi Eastern Bypass Highway and shares its northern border with Mihang'o.  A one bedroom house can be rented for Ksh 15,000 to Ksh 25,000
4. Imara Daima: A vibrant Nairobi neighborhood
Imara Daima, a vibrant Nairobi neighborhood, with a captivating mix of residential wonder. It has diverse community, you'll find the middle-class of Nairobi, dwelling in gated houses are maroon-tiled marionettes and bungalows.
As you take a walk to discover through Imara Daima, it's hard not to notice the striking contrast it offers to the neighboring Mukuru  slums. Here, a sense of security and prosperity thrives.
But that's not all; Imara Daima's landscape has modern flats, offering range of housing options to its residents.
A One Bedroom in Imara Daima is Ksh 13,000 to Ksh 25,000.
Read: List of Best Wedding Planners in Kenya
5. Kasarani:

Convenient

Neighborhood
A majority of the lower middle class people live here. Kasarani is a neighborhood in the northeastern part of Nairobi, and it's both a place to live and do business. When people talk about Kasarani you can think easy access to the main Thika superhighway  Thika Road Mall which is a stone away. In addition to having affordable rental houses it is the second most populated area in the city.
It's about 11 kilometers to Nairobi's downtown. This estate is where you'll find a mix of homes and businesses, making it a lively part of the city.
A one bedroom unit goes for Sh10, 000 to Sh.18,000
Read: NTSA TIMS – Login, PDL Application & NTSA Vehicle Search
6. Donholm: Budget-Friendly Neighborhood
Donholm is a famous and budget-friendly neighborhood in Nairobi. It is the oldest neighborhood in the Eastlands area. It's situated 8 kilometers (5 miles) to the east of Nairobi's central business district. The estates around Donholm includes Tena, Umoja, Savannah and Kayole.
It offers a variety of excellent apartments for everyone. A great house in Donholm, mean you'll also enjoy fantastic social services available in the neighborhood.
On average, a one-bedroom house in Donholm costs between Ksh. 10,000 to 25,000.
7. Nyayo Estate: Affordable and Safe
Nyayo Estate is a secure gated neighborhood located in the Embakasi area of Nairobi. It's situated about 18 kilometers southeast of the City Centre.
This beautiful estate was envisioned by the national government in 1998, with support from the National Social Security Fund (NSSF), with a focus on providing quality living for the middle-class population. The construction of Phase 1 commenced in 1999. Nyayo Estate comprises six phases, offering more than 4,700 semi-detached three-bedroom marionettes and apartments. Additionally, it boasts nursery and primary schools, as well as shopping centers right within the community.
Nyayo Estate is home to over 30,000 residents, creating a vibrant and thriving community within its secure confines.
Houses in Nyayo estate are best for one who has a family. One bedroom can go for Kshs 16,000 to Ksh25,000
Read: List of Registered SACCOS in Kenya
8. Kahawa West, Kahawa Sukari and Kahawa Wendani
The above three estates offer a varied and reasonably priced option for anyone seeking a great place to live in Nairobi. However, it's important to note that Kahawa Wendani and Kahawa Sukari are popular among Kenyatta University students.
Among these three areas, Kahawa Sukari stands out as the more upscale choice compared to Kahawa West and Wendani. It's known for its private residential homes and a larger population of working-class individuals, thanks to its luxurious housing options.
In Kahawa Sukari, monthly rents for houses typically range from Kshs. 15,000 to Kshs. 50,000. Kahawa Wendani, on the other hand, offers more modest housing options, with one-bedroom rentals ranging from Ksh.10,000 to Kshs. 30,000 per month. Kahawa West falls in the middle of all the Kahawa estates when it comes to affordability, with monthly house rents typically ranging from Kshs. 7,000 to Kshs. 25,000.
Kahawa benefits from good road connections and access to social amenities, making it an appealing and budget-friendly neighborhood.
Conclusion: Affordable Estates in Nairobi
In conclusion, Nairobi's affordable estates offer not just places to live but vibrant communities where dreams find their footing. From the budget-friendly neighborhoods like Donholm and Kahawa to the diverse and accessible areas like Kasarani and Imara Daima, these estates cater to the middle-class population with a promise of quality living. Other affordable estates that cannot go unmentioned include Juja, Fedha Estate, Buruburu, and Diamond park Estate.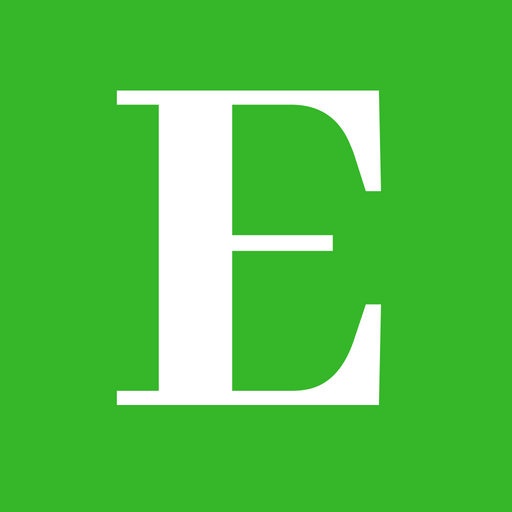 Betty is a qualified teacher with a Bachelor of Education (Arts). In addition, she is a registered Certified Public Accountant. She has been teaching and offering part-time accounting services for the last 10 years. She is passionate about education, accounting, writing, and traveling.