Wedding Venues Kenya: There are many Kenya Wedding Venues that cater to every individual need. Finding the best wedding venues in Kenya is one of the most important steps when planning for your wedding.
Getting an ideal place to celebrate your wedding in Kenya can be tiresome. A wedding venue should cater to your needs and interests. It should cater to the wedding ceremony, the reception, all friends invited, and family needs. There are many factors that an individual looks at before settling down to a particular wedding venue; space, proximity to certain places, quality of service, the landscape and design of the area as well as cost.
Many people opt for cheap wedding venues that offer good ambiance and scenery
Wedding Venues in Kenya
Below is a list of wedding venues or locations that you can sample.
1.    The Windsor Golf Hotel & Country Club
The Windsor Golf Hotel & Country Club is a 5-star golf hotel situated 15 minutes drive from Nairobi's central business district. It has a cluster of impressive Victorian-style buildings with 130 deluxe rooms comprising of twins, doubles, studio suites, and cottages all overlooking the spectacular 18-hole championship golf course. The hotel has plenty of space and a tranquil ambiance. The hotel offers the best wedding gardens in Nairobi, Kenya that are ideal for your wedding ceremony and after-party. Windsor Golf Hotel & Country Club offers the best wedding gardens in Nairobi, Kenya that are ideal for your wedding ceremony and after-party. These venues are serviced with water and electricity and the ground rates are exclusive of setup, food, and drinks.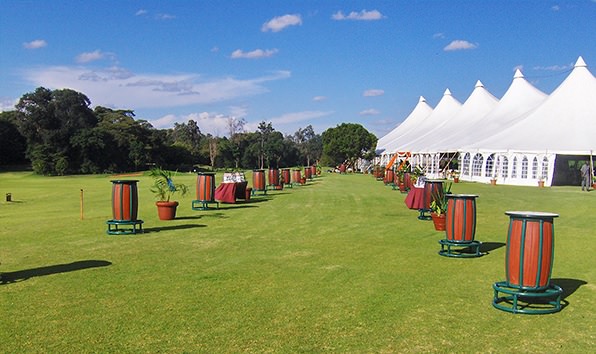 2.    Safari Park Hotel and Casino
Safari Park Hotel & Casino is an oasis of tranquility in the heart of Nairobi, the Safari Park Hotel blends stylishly elegant African architecture with supremely luxurious accommodation, It is located less than 10 minutes drive from the city center on Thika Superhighway. It stands on 50 acres of beautifully landscaped gardens incorporating a wide variety of indigenous trees and offering sanctuary to a startling array of birds and butterflies.
Offers sparkling water gardens, tumbling waterfalls, and a choice of wedding venues ranging from glittering ballrooms to open-air simplicity,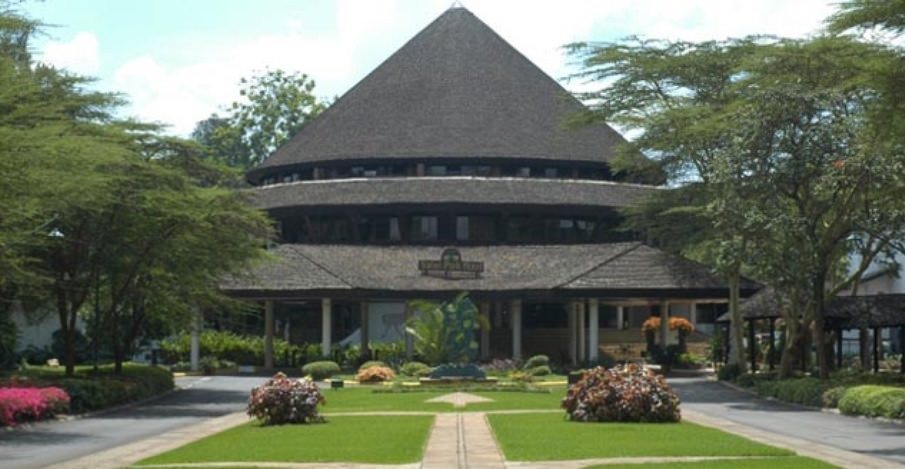 Read: Wedding Venues in Nairobi
3.    WanderJoy Gardens
These are beautiful green grounds near the Thigiri Ridge Mall, along Kiambu Road. It offers serene affordable grounds that offer the outdoor bride a country feel in the heart of Kiambu County.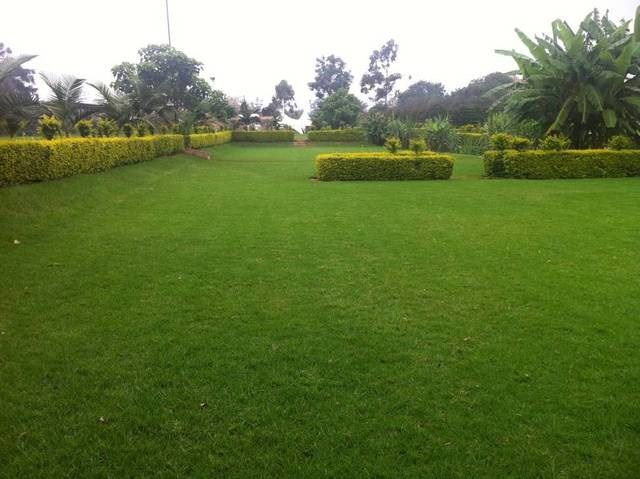 4.     Nairobi Safari Walk
It is situated 7km south of the city of Nairobi off Lang'ata Road. Apart from the conservation of wildlife, there is a creative landscape design that can hold wedding venues and photography purposes.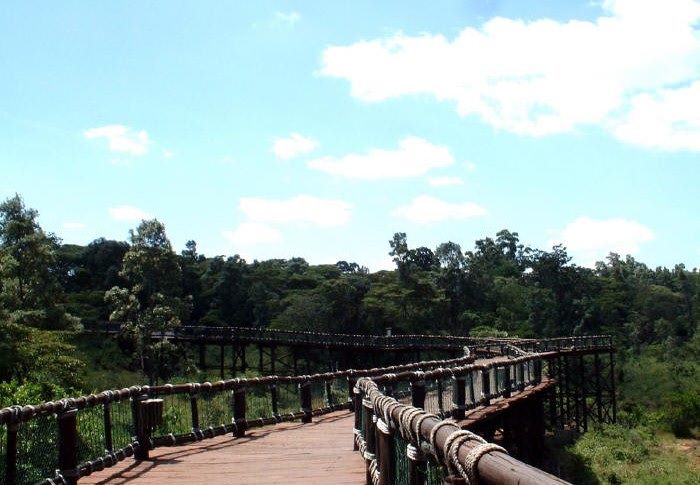 5.    Nairobi Arboretum
These public grounds are situated next to State House Nairobi which is mostly available throughout the year for hire. It is just less than 5 minute drive from the CBD. It is a perfect place for photoshoots and the reception area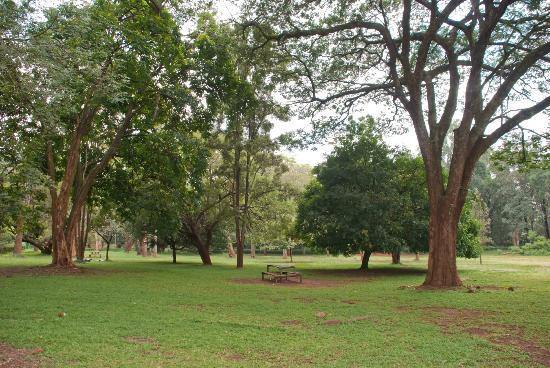 6.     Maro Gardens
Maro Gardens is ideally situated in the exclusive, yet quietly vibrant Karen suburb of Nairobi. Set on beautifully landscaped grounds, it offers a comfortable and serene country atmosphere.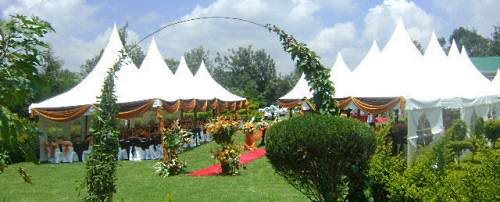 Read: Wedding Gowns for Hire in Kenya
7.    Zen Gardens
Zen Garden is the ultimate venue, captured in the scenic surroundings of Nairobi's Spring Valley. The sheer beauty of the location, uncompromised quality of food, and high level of service attract customers to the restaurants and conference facilities available at Zen Garden.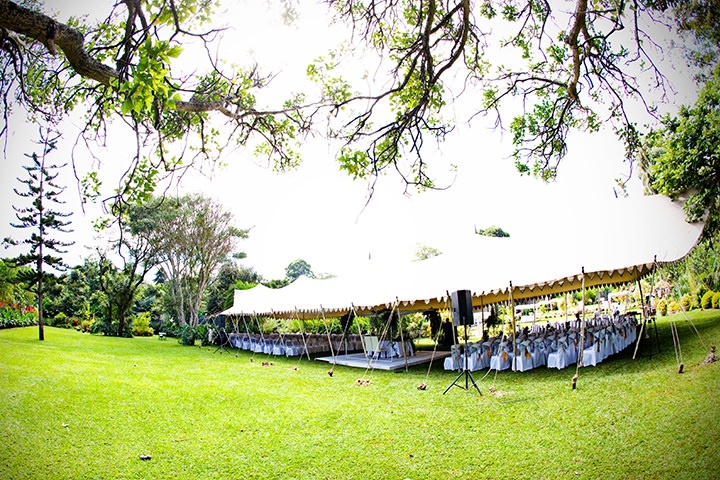 8.    Karen Blixen Coffee Gardens
The Karen Blixen Coffee Garden is situated in Karen, a beautiful, peaceful suburb approximately 15 minutes drive from downtown Nairobi.  The Coffee Garden sits on only 5 ½ acres of land with large hundred-year-old trees and a beautiful garden with hundreds of different varieties of blooming flowers and a large population of birds
9.    Naivasha Sopa Lodge
Set in one hundred and fifty acres of grassland studded with Acacia bushes and trees in Naivasha. It has expansive grounds for holding weddings. It is located on the shores of Lake Naivasha.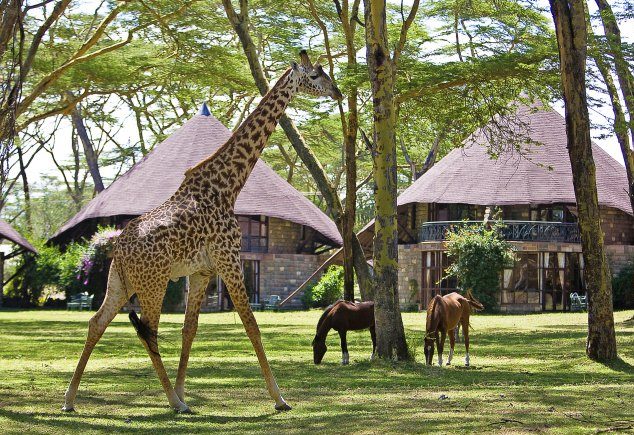 10.    Naivasha Sawela Lodge
The Sawela Lodge is located 85 km from Nairobi and 13 km from Naivasha town on the Moi South lake road, Naivasha. The name Sawela means "comfort in a bird's nest". Sawela Lodge is perfectly located to reveal your ideal wedding destination.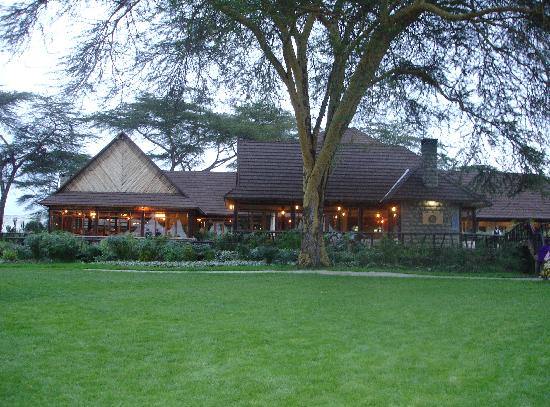 11.    Enashipai
Enashipai – a Masaai term meaning a place of happiness. It is situated along the shores of Lake Naivasha. Enashipai Resort & Spa is where a strong local heritage and abundant nature are blended with pure luxury and delivered with a generous warmth.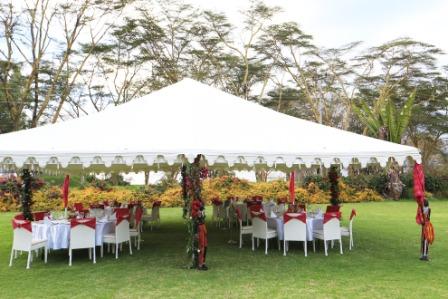 12.    Lang'ata Botanical Gardens
Offer a good environment for weddings for those who love nature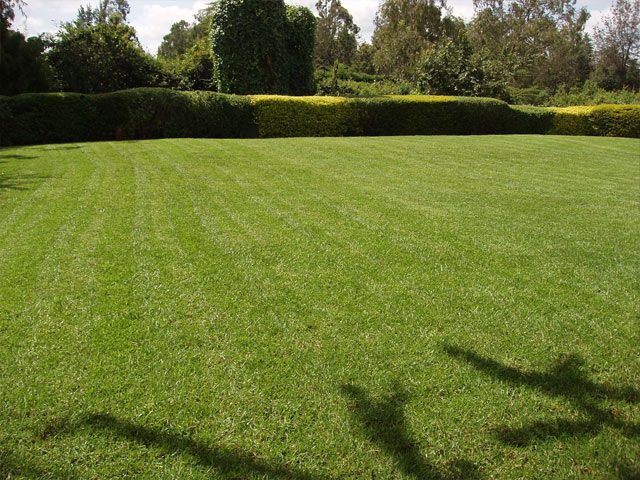 13.    Dinham Gardens
Dinham Gardens is set in the plush countryside of Tigoni, Limuru. This exclusive location boasts scenic views within a serene environment.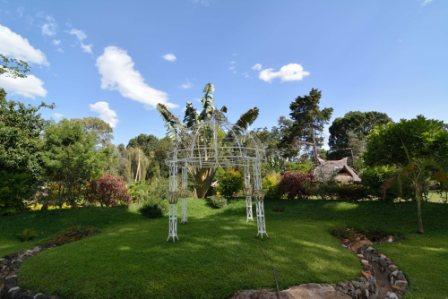 14.    Loreto Convent School, Valley Rd
The school offers amazing grounds that can be hired for weddings.
Read: List of Best Wedding Planners in Kenya
15.    Florienta Gardens
Florienta Gardens are situated off Limuru road
16.    Kentmere Gardens
It is located about 20km from Nairobi city Centre in beautiful Lush Gardens in Tigoni, Limuru Kiambu County.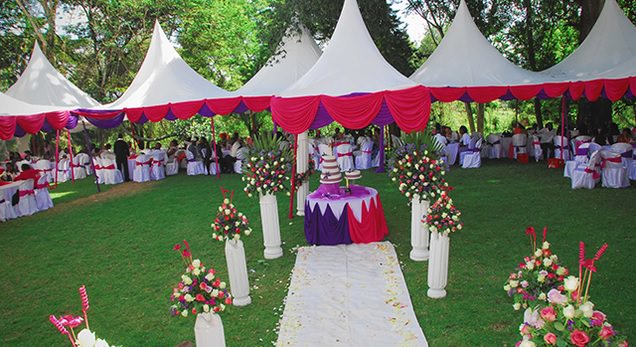 17.    Cool Breeze Gardens
Cool Breeze Gardens is an ideal event location nestled in the quiet and cool suburb of Muthaiga. The Gardens is a suitable venue for that Ultimate Wedding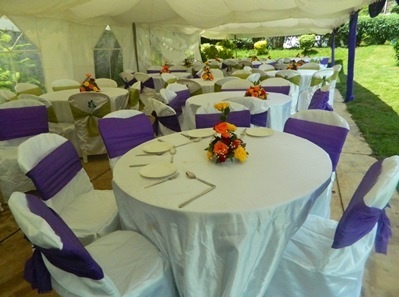 18.    Samdove Gardens
Is situated in Karen near the School of Law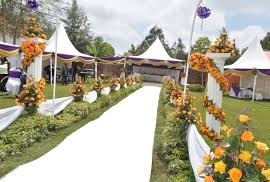 19.    Steadmak Gardens, Karen
StedMak Gardens is situated in Karen offering event space in Karen. StedMak delivers an unparalleled experience; two large manicured lawns complete with delectable catering facilities, a one-of-a-kind floating restaurant for a unique dining experience, and distinct tented camps for your holiday getaway.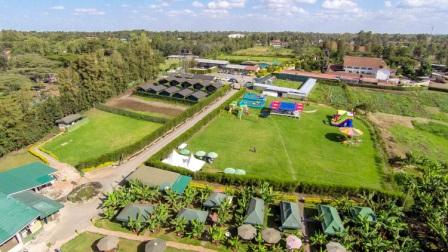 20.    Tayiana Gardens Kiambu Road
Tayiana Garden Spa is situated 20 minutes from the city centre, next to Windsor Golf and Country Club. It is an ideal escape for relaxation, leisure, and a cool destination for holding weddings as well as events.
21.    Rock City Gardens
Rock City Gardens is situated on Coffee Garden Rd off Kiambu Rd, Muthaiga North. It offers a theme of outdoor functions such as garden weddings, corporate parties, birthday parties, concerts, or any event.
22.    Evergreen Park and Garden
23. En-Korika Cedar Valley
En-Korika Cedar Valley Guesthouse is nestled in the forested hills below the Aberdare ranges, approximately 25 km from Nakuru town centre.
En-Korika Cedar Valley Guest House is the ideal place for your garden wedding. It has spacious, manicured lawns that are just right for that lovely garden wedding.
Call 0722 565232
Read: Best Dog Trainers in Kenya
24. Kitengela Conference Center and Resort Park
Kitengela Conference Center and Resort Park offer a perfect destination for your wedding and events in Kitengela.
Kitengela Conference & Resort Park is conveniently situated only 30 minutes from the Capital City Nairobi, approximately 5 km from Kitengela town off Namanga Road. It offers a Scenic view of the Ngong Hills to the West with Spectacular sunsets.
Kitengela Conference & Resort Park offers a wide array of facilities for conferences, ample fields for team and capacity building, and recreation. Its outdoor environment offers a unique rest and recreation experience for guests and the whole family
For garden events, contact:
Kitengela Conference Centre
and Resort Park
P.O. Box 51833-00200 Nairobi.
Tel: 0704 264626
email: kitengelapark@gmail.com or info@kitengelaconference.com
25. Lukenya Getaway
Lukenya Getaway is an attractive place to host an outdoor garden wedding in Nairobi town.
Situated at the foot of Lukenya Hills, it is more than just a getaway from the madding crowd of the city. Lukenya Getaway offers the utmost privacy, is just 45 minute's drive from the city, and is close to many local attractions.
Contact Us
+254 727 880 488
+254 724 987 190
reservations@lukenyagetaway.com
info@lukenyagetaway.com
26. Kola Beach Resort
Kola Beach offers a breathtaking location on the Indian Ocean ideal for celebrating your wedding. It's a five-star hotel, with a restaurant overlooking the ocean's private beach, and huge spaces surrounded by the greenery of our tropical garden of palms and bougainvillea.
27. Ol Tukai Lodge Amboseli
Ol Tukai Lodge is one of the best places in the world to watch elephants with the backdrop of Africa's highest mountain, Mount Kilimanjaro. It is an Eco-rated lodge having excellent outdoor and indoor facilities with its unique collection of African art.
28. Severin Safari Camp
Severin Safari Camp has situated in the largest Park in East Africa the Tsavo national park 250km from Nairobi and Mombasa. It offers 27 luxurious accommodations and 8 self-contained Kitani Bandas spread over 25 hectares of bushland. It's perfect for a wedding event in the wild.
29. Severin Sea Lodge
Severin Sea Lodge is a refuge that allows you to feel comfortable and relaxed in the middle of an extensive palm grove. It is located on Bamburi Beach, right on the sandy beach of the Indian Ocean.
30. Terrace Villa Resorts
Terrace Villa Resorts is a small, intimate, beautiful boutique hotel that nestles in the suburban area of Nyali. The lush terrace garden can host 400 guests and is the ideal setting for your wedding, fundraiser, birthday, or office party.
Location: Neem Avenue, off greenwood drive, Nyali Mombasa
31. Thika Greens Golf Estate
Thika Greens Golf Estate has beautifully manicured lawns, and a breathtaking view of Mt Kilimambogo and you can perform various activities such as the photo session at the same venue. Thika Greens is conveniently located in Nairobi and covers 1706 acres of land. It's perfect for any couple who wants to conduct a huge garden wedding.
Location: Along Nairobi – Nyeri highway on Kandara road (40 minutes from Nairobi)
32. Pinewood Beach Resort and Spa
Pinewood Beach Resort and Spa offer a romantic destination to hold your wedding. A wedding at Pinewood is exclusive and personal – no queue for several weddings on the same day and in the same hotel. Resort hotel located on Galu Beach, south of Mombasa
Pinewood Beach Resort and Spa is a multi-award-winning boutique hotel, situated at the Diani, Ukunda, South Coast Mombasa, where natural beauty and inspired design are merged to create the perfect romantic destination. Located on the unspoiled shores of the wonderfully warm Indian Ocean, this intimate and stylish beach resort prides itself on exceptional personal service and attention.
33. Poa Place Resort
Poa Place Resort has well-maintained gardens with spectacular, beautiful, and romantic 'artistic' lawns.
Poa Place Resort offers the perfect setting for a truly memorable wedding. The grounds are exclusively yours – an expanse of lush, romantic gardens, bubbling fountains, and beautiful features. Mother Nature provides the backdrop for a beautiful outdoor ceremony, while we provide a bouquet of amazing space with friendly, knowledgeable staff.
It is situated in Eldoret town.
34. Vipingo Ridge
Vipingo Ridge is a prestigious residential golf development only 40km north of Mombasa on the Mombasa-Malindi Highway.
Vipingo Ridge is a luxurious residential golf development set within a 2,500-acre estate. The scenic and tranquil environment uniquely blends world-class luxury living with highly appealing investment opportunities.
Vipingo Ridge is a prestigious residential golf development only 40km north of Mombasa.
Conclusion: Kenya Wedding Venues
Before choosing any wedding venue in Kenya, it is crucial to conduct thorough research. Nairobi, as well as other parts of Kenya, have numerous wedding grounds. One should examine their websites and previous projects to determine their competence. Online reviews and feedback from previous clients can also provide insight into the venue. By doing so, it becomes easier to determine if the venue will help you meet your desired wedding.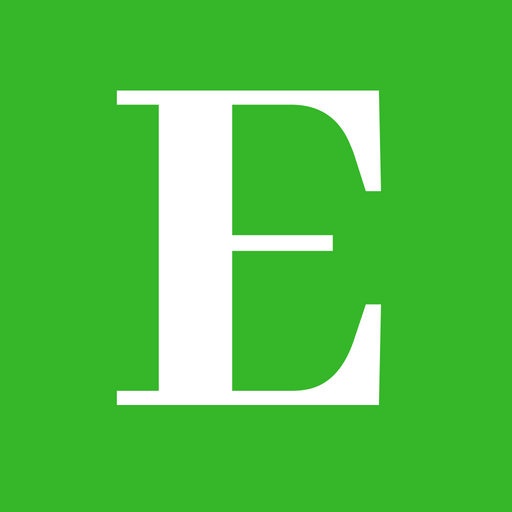 Betty is a qualified teacher with a Bachelor of Education (Arts). In addition, she is a registered Certified Public Accountant. She has been teaching and offering part-time accounting services for the last 10 years. She is passionate about education, accounting, writing, and traveling.