Zuku – Tv Channel List, Satellite Packages, Contacts: Zuku tv channels,  Zuku tv packages, Zuku tv free to air channels? We have put together these information to enable you to get the answers you want regarding Zuku TV.
Zuku Channels
Zuku channel list are as follows
Zuku Smart
Zuku Smart Plus
Zuku Classic
Zuku Premium
Channels
Ksh. 449
Ksh. 600
Ksh. 1,099
Ksh. 1,549
REGIONAL CHANNELS
10
KBC
✓
✓
✓
✓
11
Citizen
✓
✓
✓
✓
12
KTN
✓
✓
✓
✓
13
NTV
✓
✓
✓
✓
14
KTN News
✓
✓
✓
✓
15
K24
✓
✓
✓
✓
16
Kiss (KE)
✓
✓
✓
✓
17
EBRU
✓
✓
✓
✓
18
KTN Farmers TV
✓
✓
✓
✓
19
Kass TV
✓
✓
✓
✓
20
UBC
✓
✓
✓
✓
23
NBS Uganda
✓
✓
✓
✓
24
Bukedde TV 2
✓
✓
✓
✓
25
Top TV
✓
✓
✓
✓
26
TBC
✓
✓
✓
✓
28
Wasafi TV
✓
✓
✓
✓
30
Bukedde TV 1
✓
✓
✓
✓
31
TV West
✓
✓
✓
✓
32
MBC TV
✓
✓
34
Kameme TV
✓
✓
✓
✓
35
Lolwe TV
✓
✓
✓
✓
36
Mutongoi TV
✓
✓
✓
✓
38
Urban TV
✓
✓
✓
✓
39
Weru TV
✓
✓
✓
✓
40
Inooro TV
✓
✓
✓
✓
41
Ramogi TV
✓
✓
✓
✓
46
Times TV
✓
✓
✓
✓
47
Mibawa TV
✓
✓
✓
✓
52
Salt TV
✓
✓
✓
✓
53
Sanyuka TV
✓
✓
✓
✓
54
NBS Sports
✓
✓
✓
✓
55
Kyeni TV
✓
✓
✓
✓
56
Channel 44
✓
✓
✓
✓
57
Baba TV
✓
✓
✓
✓
59
STN
✓
✓
✓
✓
60
Rwanda TV
✓
✓
✓
✓
63
Diamond TV
✓
✓
✓
✓
65
ITV TV
✓
✓
✓
✓
66
EATV TV
✓
✓
✓
✓
67
Capital TV
✓
✓
✓
✓
68
Clouds TV
✓
✓
✓
✓
GENERAL ENTERTAINMENT CHANNELS
125
BET
✓
✓
102
Real Time
✓
✓
✓
130
TLC
✓
✓
150
E! Entertainment
✓
✓
✓
MOVIES & SERIES CHANNELS
207
Filmbox
✓
✓
✓
✓
214
Mambo Cinemax
✓
✓
✓
✓
212
Mambo Swahili
✓
✓
✓
✓
229
AMC Series
✓
✓
✓
✓
231
Zuku Nolly
✓
✓
✓
✓
320
Star Life
✓
✓
✓
DOCUMENTARY CHANNELS
414
Discovery
✓
✓
✓
✓
415
Discovery Science
✓
✓
✓
416
Animal Plane
✓
✓
✓
✓
NEWS & BUSINESS CHANNELS
510
BBC World News
✓
✓
✓
520
Al Jazeera (English)
✓
✓
✓
✓
530
Sky News
✓
✓
✓
540
MSNBC
✓
✓
✓
542
Bloomberg
✓
✓
560
Euronews
✓
✓
✓
✓
570
NHK World
✓
✓
✓
✓
KIDS CHANNLES
602
Akilli TV
✓
✓
✓
✓
603
Fix & Foxi
✓
✓
✓
✓
610
Planet Fun
✓
✓
✓
✓
620
JimJam
✓
✓
✓
630
ZooMoo
✓
✓
✓
640
Nickelodeon
✓
✓
✓
LIFESTYLE CHANNELS
712
Travel Channel
✓
✓
✓
MUSIC
745
Trace Muziki
✓
✓
✓
✓
770
360 TuneBox
✓
SPECIAL INTEREST CHANNELS
830
Universal TV
✓
✓
✓
✓
RELIGION CHANNELS
874
Emmanuel TV
✓
✓
✓
✓
871
Capuchin TV
✓
✓
✓
✓
830
Hope Channel Sabato
✓
✓
✓
✓
875
EWTN
✓
✓
✓
✓
877
Family TV
✓
✓
✓
✓
881
TV Islam
✓
✓
✓
✓
882
JW TV
✓
✓
✓
✓
883
New Life TV
✓
✓
✓
✓
890
Peace TV
✓
✓
✓
✓
891
MBCI
✓
✓
✓
✓
892
Hope Channel Kenya
✓
✓
✓
✓
894
Horizon TV
✓
✓
✓
✓
ASIAN CHANNELS
900
Zoom
✓
901
Star Plus
✓
909
Star Gold
✓
908
B4U Movies
✓
✓
✓
✓
949
CGTN English
✓
✓
✓
951
CGTN Documentary
✓
✓
✓
Zuku TV Sports Channels
320
ESPN
✓
✓
✓
✓
321
ESPN 2
✓
✓
Read: List of Football Academies in Kenya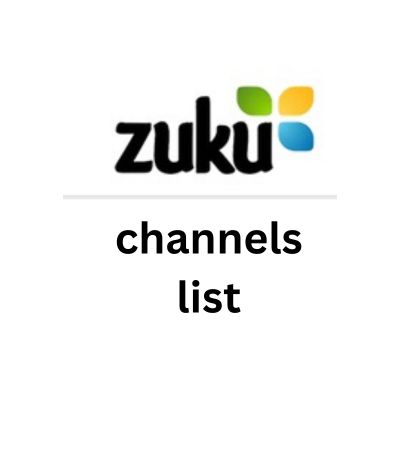 Zuku TV Packages
Zuku smart plus package channels
Cost Ksh 499
62 TV Channels
18 Radio Channels
Setup fee with 3 Months Free Subscription is Ksh 3,999
Zuku Classic Package
Cost  Ksh 1099
76 TV Channels
55 Radio Channels
Local Channels
Setup fee with 1 Month Free Subscription is Ksh 3,999
Read: KFC Kenya Menu Kimathi Street
Zuku Premium Package
zuku premium channels
Cost Ksh 1,549
88 Video channels
55 Radio channels
Local channels
Setup fee with 1 Month Free Subscription Ksh 3,999
Plus Asian Package
Cost  Ksh 999
+25 Channels
View Asian Channels
Zuku Fiber Packages
Zuku Fiber packages offers fast reliable and unlimited internet, high quality TV and Internet telephone. Zuku Fiber service is available in Nairobi and parts of Mombasa.
Package
Channels
Phone
Price
Home Basic

30Mbps Unlimited High Speed Internet

61+
Free Zuku To Zuku Calls
4,699Ksh
Home Preferred

50Mbps Unlimited High Speed Internet

61+
Free Zuku To Zuku Calls
5,999Ksh
Home Premium

100Mbps Unlimited High Speed Internet

61+
Free Zuku To Zuku Calls
9,999Ksh
Home Advanced

250Mbps Unlimited High Speed Internet

106+
Free Zuku To Zuku Calls
19,999Ks
Plus Asian Package
+33 Channels
+999Ksh
Plus Classic Package
+78 Channels
+499Ksh
Plus Premium Package
+111 Channels
+999Ksh
Read: Wedding Venues in Nairobi
Zuku Tv Local Channels
Find Zuku Tv Channel List below, from Local Channels, General Entertainment, Movies, News and Commerce, Special Interest, Kids, Lifestyle and Culture, Music, Asian, Religion, Sports, Documentaries to Radio
Citizen
Citizen Television is Kenya's biggest television station with a strong focus on local programming.
WBS
WBS brings to the people wholesome children's programs, exciting series and feature films, soaps, music programmes, wildlife series, environment, cultural topics, religion, sports, politics and business in English and Luganda.
KTN
Kenya Television Network (KTN) is a leading television station in Kenya. KTN was the first non-pay privately owned TV-station in Africa.
NTV
NTV (Nation TV) is a leading free to air television broadcasting station covering a large part of Kenya and the region.
EBRU
Ebru Africa Tv delivers a fresh assortment of unparalleled high quality programmes in the English medium of communication. It is a 24-hour channel that is professionally tailored to a meet and appeal to a family setting.
Kiss (KE)
Kiss TV is Kenya's first free-to-air quality entertainment channel, featuring an unprecedented collection of programming tailor-made for the Kenyan urban youth.
Baite TV
Baite TV
KBC
The station honors family values and provides wholesome entertainment. Channel One, your station of choice
K24
K24 enriches your life by bringing you world-class television that reflects your hopes and aspirations in order to improve your quality of life through news and information that is relevant to you.
Kass TV
The Kass Media Group has launched the first television of its kind in Kenya, a vernacular television station with hundred per cent local content.
UBC
Uganda Television and Radio Uganda the current Uganda Broadcasting Corporation was born in 1963 one year after Uganda's independence.
3Stones TV
3 Stones is Kenya's latest television station in Kikuyu with vibrant content telling to stories of Kenya, the continent and the world.
NBS Uganda
NBS TV  reveals lessons for creating, nurturing and growing the experience and accumulated understanding of a local television network with a global competitive focus.
Channel Ten
Channel ten – Catch the latest news,comedy,drama and general entertainment only on this channel
Bukedde TV 2
Clouds TV
General Entertainment channel that brings you music, current affairs and talk shows.
Zuku Zone
Channel gives you sneak peeks and highlights of programming content on Zuku TV.
Njata TV
Njata TV is Kenya's fastest growing kikuyu station with a strong focus on local programming
Lolwe TV
Lolwe Television Network (LTN) is a Luo TV station on the digital platform, with a footprint that spreads across Nairobi and its environs, Nyanza and parts of western region, north rift, coast and eastern parts of kenya
Inooro TV
Inooro TV is a 24 hour Kikuyu language station that will entail a blend of news and current affairs and entertainment. Viewers can be assured of being kept abreast with all the latest news that impact on their lives, extensive on -ground reach as well as credible interactive and opinion shaping talk shows. On entertainment , the lineup shall offer captivating programs ranging from dramas, soaps , musical shows, Kikuyu cultural show, games shows and religious shows
GBS
Pwani TV
STN
TV West
Kyeni TV
KTN News
Kenya Television Network (KTN) is a leading television station in Kenya. KTN was the first non-pay privately owned TV-station in Africa.
Zuku Tv General Entertainment
EATV
East Africa Television (EATV) is a youth channel that aspires to educate and entertain viewers through live and interactive programs.
Zuku Life
Zuku Life – Is a general interest documentary channel featuring genres like Nature, wildlife, History, Crime, Biographies, Science & Technology and more.
Fox Entertainment
FOX is the general entertainment channel dedicated to the best television series. It features a top quality schedule with headlines ranging from the most recent and innovative series to classic big hits. The genre offering is all encompassing and varied by style. Genres include comedy, drama, science fiction, action, animation and reality. It broadcasts hows such as The Simpsons, Family Guy, 24, Flash Forward, House, Bones and Lie To Me.
Trace Sport Stars
TRACE Sport Stars is the first entertainment channel dedicated to the lives of sport celebrities. It takes a unique behind the scenes access on sporting icons. Has a stronger focus on stars and sport celebrities. Among the programs on this channel are :
Football Clash: A fun exploration into "what makes a champion". Current and past players go head to head as we explore their lives, careers and contribution from the perspective of their country and how each is perceived by fans in their own land.
Music vs Sport: Footballers, rappers, basketball players dating pop stars, R&B divas marrying quarterbacks – there is a fine line between the world of sport and music. TRACE Sport Stars shows you how this line sometimes disappears!
FX
FX is the "uncompromising TV from FOX. With a mix of quality, character-driven and often unconventional drama and comedy, FX has turned into one of the top choices of TV fans all around the world.
BET
Black Entertainment television brings to you the latest celebrity, music, fashion, entertainment and African-American news.
Zuku Novella
ZUKU NOVELLA is the first ever full-time soap opera channel on our platform that will broadcast 24 hours a day 7 days a week.
Zuku Tv Movies
Zuku Movies Max
Zuku Movies Max (Channels 200-203): Max shows the newest and biggest movies in our inventory.
African Movies Channel (AMC)
African Movie Channel (AMC) is the world's first global channel dedicated to the best movies and series from Nigeria's Nollywood, and the best from the rest of Africa, has berthed in Nigeria.
Zuku Movies Action
Zuku Movies Action (channels 204-205): Just what the name says, high movie pleasure; from Holywood blockbuster to kungfu flicks.
Zuku Swahili Movies
Zuku Swahili Movie channel is largely as the name suggests, a Swahili Movie channel put together by our programming team, the first of its kind in this region and Africa in general.
AMC USA
MGM Channel is a 24-hour global-based network that was launched in 1999 by Metro-Goldwyn-Mayer Studios that airs movies from MGM's celebrated library – the second film library in the world, including West Side Story, Midnight Cowboy, The Terminator, The Manchurian Candidate, The Black Stallion, amongst many others.
AMC Series
Zuku Nolly
Zuku Nolly is a 24/7 movie channel dedicated to showing Nollywood movies
Zuku Family
TV Sibuka
News and Commerce
BBC World News
BBC World News is the British Broadcasting Corporation's (BBC's) international news and current affairs television channel.
Al Jazeera (English)
Al Jazeera English (AJE) is an international 24-hour English-language news and current affairs TV channel headquartered in Doha, Qatar. *
Sky News
Sky News is an unrivalled, world class breaking news service with a spirit of innovation and a fresh approach to news broadcasting.
MSNBC
MSNBC is a 24 hour news channel that brings latest world news, business headlines, health and sports.
Bloomberg
Bloomberg is a premier site for business and financial market news. It delivers world economic news, stock futures, stock quotes, & personal finance advice.
DW-TV
Deutsche Welle(DW) is a 24 hour news and information channel. Its programming mix also includes Business, documentaries, culture, lifestyle, talk shows and science.
Press TV
Press TV takes revolutionary steps as the first Iranian international news network, broadcasting in English on a round-the-clock basis.
CCTV News
CCTV News is a 24 hour English language news television programme channel.
NHK World
NHK WORLD TV provides the very latest information from Japan, Asia and the rest of the world, as well as a wide variety of programming, 24 hours a day.
TVC News
TVC News is a 24-hour pan-African News Channel offering a fresh perspective on African and world events. Broadcasting from Lagos, Nigeria's commercial capital and with offices and correspondents across Nigeria and Africa, TVC News brings its viewers the latest news 24 hours a day, telling the news as it is, with reporting that is as fearless as it is informative.
Euro News
Zuku Tv Special Interest
Aljazeera Arabic
Al Jazeera (Arabic)
Al Jazeera Arabic (AJE) is an international 24-hour Arabic-language news and current affairs TV channel headquartered in Doha, Qatar.
France 24 (Arabic)
Watch the latest news, reports,live shows and all special features from around the world in Arabic.
TV5 Monde Afrique
FRANCE 24 gives a French perspective to international current events through diversity of opinions, debate and confrontation of viewpoints.
France 24 (French)
FRANCE 24 gives a French perspective to international current events through diversity of opinions, debate and confrontation of viewpoints.
Vox Africa
Vox Africa is the 1st Pan-African bilingual and independent general entertainment TV channel.
CCTV-4 (Chinese)
CCTV 4 is 24-hour Mandarin Chinese language television programme service, including news, series and variety of programming.
TV9 Kannada
Watch the latest entertainment serials, analysis of major news events, social programmes, interviews and film programmes in Telugu.
Universal TV
BVN
BVN, is a satellite and cable television channel providing Dutch and Flemish public-service television to viewers around the world.
Zuku Tv Kids
Zuku Kids
Join our magical world of Zuku Kids with adventurous and entertaining animations like Zula Patrol, Angela Anaconda, Skunk Fui,SuperMario, Fleabag Monkey Face,Saladin and many more
BabyTV
BabyTV  is a 24/7 channel for babies and toddlers.
Duck TV
Duck TV has the newest cartoons and mini-series originally produced with fresh creative visions.
JimJam
JimJam is a TV channel created for pre-school kids. JimJam features classic children's television shows, sing-a-long fun, puppets, animation and story-telling.
Nickelodeon
Nickelodeon is an United States American Children's television owned by Viacom and operated under its Nickelodeon Kids and Family Group.
Smile of a Child
Cbeebies
Zuku Tv Lifestyle and Culture
Glam
Glam is a blend of female-skewed content and is Zuku's flagship General Entertainment channel targeting ladies aged between 18-45 years.
Fashion One HD
An international fashion and entertainment channel that focuses on beauty, glamour, style and luxury.
Fashion One
An international fashion and entertainment channel that focuses on beauty, glamour, style and luxury.
Luxe.TV HD
LUXE.TV is the worldwide dedicated to luxury and lifestyle, which broadcasts 24 hours 7 days 24 and 7 programs in HD.
Ginx TV
Ginx is your online portal into the world's first international video game TV channel. Be a part of the Ginx revolution and get involved!
Fine Living Network
FLN is a new lifestyle television channel that showcases world-renown chefs, innovative designers, fashion gurus and lifestyle experts from around the world.
Zuku Tv Music
Magic
Magic TV is a British music television station owned by Box Television. It plays mainly easy listening music videos and is based on the Magic Radio network also owned by Bauer.
Kerrang!
Kerrang is a television channel owned by Box Television that plays the best in new and classic rock videos 24 hours a day.
Box
Box tv is a channel with an exciting mix of the very best music videos, talent-led charts, live concerts, exclusive interviews and the finest comedy shows from the C4 stable
One Music
Enjoy, African music,Afro Fuse, Hiphop, Reggae, Soul, Blues, R n B, Pop and many more only on this channel!
iConcerts HD
iConcerts is a pioneering cross-media entertainment channel dedicated to live music. It features the world's largest library of live music concerts.
Kiss
Kiss TV is a commercial music television channel from Box Television  the playlist predominantly consists of mainstream Hip-hop Trance Music and R&B.
MTV Base
Box Hits
Box Hits
Trace Mziki
TRACE Mziki is made in Swahili and English devoted to the very best music straight from the heart of East Africa. Four weeks post launch, TRACE Mziki proves to be a real must have channel, with the successful launch of the channel showing the appetite for localised premium content in East Africa.
Trace Gospel
TRACE Gospel is a thematic Gospel channel showcasing the diversity in the Gospel genre which allows viewers to indulge in the best of Gospel music from East Africa and the rest of the world.
Asian
B4U Music
B4U Music is a music-themed digital TV channel available on more than 8 different satellites, in more than 100 countries. The channel broadcasts a mixture of contemporary Bollywood, Indipop, Bhangra, and international music. Programmes include star interviews, artist profiles, concerts and chart rundowns, as well as video request shows.
Zing
Zing is an Indian music video channel that brings all the latest music videos from bollywood. Its programming mix also includes celebrity gossips, ramp walks, film previews, music launchs, Bollywood partys, and much more.
Zee Punjabi
Programming comes in the form of movies, news, dramas, comedies, talk shows and religious programming from Harmandir Sahib.
ARY Digital
Enjoy the latest entertainment serials,news and current affairs and film programmes from Pakistan only on ARY Digital
Channel i
Channel-i is a 24-hour general Bangla family entertainment channel and has been acclaimed as one of the leading educational and entertainment channels.
TV9 Kannada
Watch the latest entertainment serials, analysis of major news events, social programmes, interviews and film programmes in Telugu.
PTC Punjabi
PTC Punjabi is a 24 hour family entertainment television channel, enriched with religious, entertainment and music programmes for the discerning Punjabi viewer
Surya TV
Watch all the entertainment serials, infotainment programmes, news & current affairs and Social programmesin Malayalam language.
Sun TV
Catch the latest soap operas, game shows, newscasts, and shows of general entertainment in Tamil.
Aastha
AASTHA vividly portrays this strong heritage of India, for the upliftment of Human life in all its spheres.
ARY QTV
ARY Qtv is a most popular Pakistani television channel with a Sunni Islam religious focus, producing programs mainly focusing on the Ahle Sunnat Wal Jama'at school of thought in Ummah.
Madani
Madani Channel is an Urdu television channel free of advertising and television commercials, which broadcasts Islamic television programs around the clock.
Zoom
Zoom is the one-stop destination for exclusive Bollywood related content. With the hottest entertainment news, features, countdowns, music, trends, celebrity interviews and reviews.
SAB
SAB TV is India's best comedy entertainment television channel that brings award winning comedy shows like tarak mehta ka oolta chashma.
B4U Movies
B4U Movies is a Bollywood movie digital TV channel based in Mumbai[1] available on more than 8 different satellites, in more than 100 countries . The channel broadcasts a mixture of classic and contemporary Bollywood films, as well as featuring star interviews, behind-the-scenes documentaries, and movie news. The channel has various licensing agreements with Eros Entertainment, which gives B4U Movies exclusive broadcasting rights to some of Bollywood's biggest films (outside India at least).
Zee Cinema
Zee cinema is an Indian Movie channel from India that brings latest and library movies from Bollywood. It also brings Celebrity interviews, award shows and Bollywood gossip.
UTV Movies
UTV Movies is a Hindi movie channel. It airs blockbuster Bollywood films from UTV's own library as well as other major movie studios in India.
Zee News
Zee News brings to you all the latest headlines and breaking news from India.
Times Now
TIMES NOW is a Leading 24-hour English News channel that provides the urban viewers the complete picture of the news that is relevant, presented in a vivid and insightful manner.
Zee Khana Khazana
Zee Khana Khazana is India's first 24-hour Food Channel. Zee Khana Khazana has several syndicated shows on international cuisines along with food secrets from many regions of India. The channel has shows in two languages i.e., English and Hindi. It features well known chefs from five star hotels, celebrity Chef's like James Martin, Sanjeev Kapoor and also common household people who come forward with their special recipes. The official website lists the complete list of Chef's and Shows.
ARY News
ARY ZAUQ
MTV India
ARY Musik
NDTV 24×7
NDTV Good Times
Religion
Emmanuel TV
Emmanuel TV is a 24 hour Christian religious television channel that bbroadcasts a range of religious programmes from The Synagogue, Church of All Nations.
EWTN
The Eternal Word Television Network (EWTN) is an American cable television network which presents Roman Catholic-themed programming.
God TV
GOD TV is an international Christian television broadcaster that transmits the GOD Channel worldwide from Jerusalem.
Family TV
Family TV is the East and Central Africa's largest Christian television broadcaster and Kenya's most watched faith channel.
Peace TV
Kaaba TV
Alerth Alnabawi
Hope TV
Ahlulbayt TV
Inspiration TV
Hope International
Sports
Zuku Sports
Fox Sports
Fox Sports 2
Documentaries
Viasat Nature
Viasat Explore
Viasat Life
Nat Geo Gold
Discovery Science
CGTN Documentary
Viasat History
Radio
Easy FM
QFM
Capital FM
Homeboyz
East FM
Clouds FM
Radio Waumini
Radio Maisha
BBC English
BBC Swahili
DW Radio
Music Choice
Zuku Kenya Contacts
Searching for Zuku Kenya Contacts? Find Zuku Customer Care Contacts below:
Zuku Kenya Head office Location
Gateway Business Park, Block E, next to Parkside Towers,
Mombasa Road, Nairobi, Kenya.
Zuku Satellite TV Contacts
Customer Service : 020 5200 025
Mobile : 0703 010 000
Telesales : 020 5297 000
E-mail : customercare@zukutv.co.ke
Zuku Fiber Contacts
Customer Service : 0 205 205 205
Mobile : 0732132200 / 0719028200
E-mail : support@zukufiber.co.ke
Zuku Office
Customer Service : 020-5228899
Zuku Mombasa Contacts
Mombasa Town Office
Imaara plaza,
Dedan Kimathi rd, opp Pandya Hospital
Customer Service : 0 205 205 205
E-mail : mombasasales@zukufiber.co.ke
Mombasa Majengo Shop Contacts
Muslim Road, Opposite Sakina Mosque.
Customer Service : 0 205 205 205
TeleSales : 0205 255 255
E-mail : mombasasales@zukufiber.co.ke
Nyali Office Contacts
Off Nyali Road, Above Nakumatt Cinemax.
Customer Service : 0 205 205 205
TeleSales : 0205 255 255
E-mail : mombasasales@zukufiber.co.ke
Zuku Ngong Road Location
Junction Mall, 1st Flr Next to the Food Court
Buruburu,
Rabai Road,
The Point Mall, Next to Naivas Supermarket, Ground Flr
Zuku TRM
Second Flr, Near Chicken Inn/Galitos
Zuku Parklands,
Masari Road,
Diamond Plaza, Ground Flr,Next to Farrah Fabrics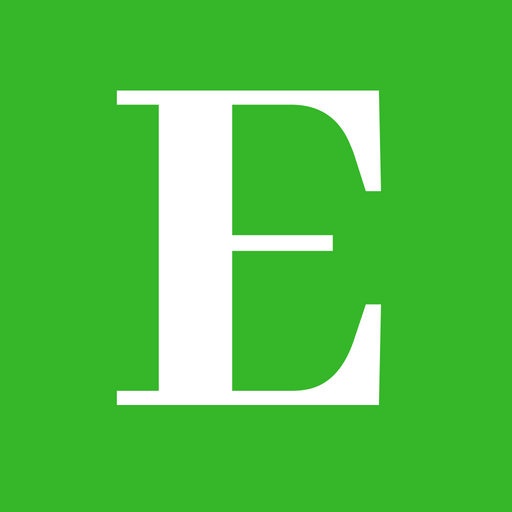 Betty is a qualified teacher with a Bachelor of Education (Arts). In addition, she is a registered Certified Public Accountant. She has been teaching and offering part-time accounting services for the last 10 years. She is passionate about education, accounting, writing, and traveling.