KRA Tax Compliance Certificate is issued by Kenya Revenue Authority (KRA) to show that one has duly paid their taxes and complied with all the tax procedures. The certificate remains valid for one year.
Why do you need Tax Compliance certificate?
You will need a KRA tax compliance certificate to do the following:-
1. Apply for all government tenders
2. Apply for public service jobs
3. To receive payments from government agencies
4. To renew the Access to Government Procurement Opportunities (AGPO) certificate
5. Applying for VISA
See also: Forgot My KRA password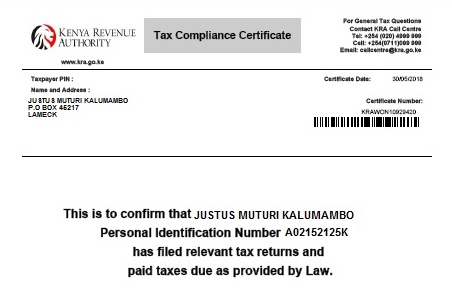 Who can get a Tax Compliance certificate?
To get this certificate you will need to have attained 18 years and have a PIN.  In addition to the PIN number, you will need to have an updated i-Tax page. Every Kenyan citizen who has paid and filed all the relevant tax returns can get a compliance certificate.
If you still have the old PIN certificate you will need to update your i-Tax page to get an account in which you will make the application. The certificate cannot be applied through someone's else account, since it will have your name hence applied through your account. However, you can get assistance from someone who is experienced in how to apply. You can also visit the i-Tax center Huduma center to get assistance on the same issue.
KRA Compliance Certificate application form
Currently, you don't need any application form since everything is done online. Previously, before I tax became fully operational you needed to fill an application form which you would take to your tax station to get your certificate. Since 2014, the application forms are no longer needed.
See also: How to Login to KRA i-Tax
How to Get KRA Clearance Certificate
The process of applying tax compliance/ KRA clearance certificate is very easy and it only takes few seconds especially if you have no outstanding tax issues.
To apply follow the following steps
1. Visit: https://itax.kra.go.ke
2. Enter your PIN and password
3. Once you log in on the top menu, click on 'certificates' then choose to apply for tax compliance
4. You will be required to specify the reason why you need the KRA clearance certificate.
5. Then click submit.
6. The certificate will be generated immediately.
7. Download then print
NB:  If you have any unpaid debt you will not be able to apply for the certificate, visit your tax station and solve the matter. If you have recently applied for a PIN in case of a student or new business the process may be easy.
How to verify a Tax Compliance Certificate
Did you know that you can be able to verify whether the TCC given to you is valid?
To check the validity visit i-Tax but this time you will not need to login
1. On the i-Tax home page click on the TCC checker
2. Enter the certificate number then verify.
It is possible to get invalid tax compliance, so be sure to verify one, especially if you are the one requiring someone to bring in the certificate.
Currently, the validity period of the certificate is one year; previously it was valid for six months.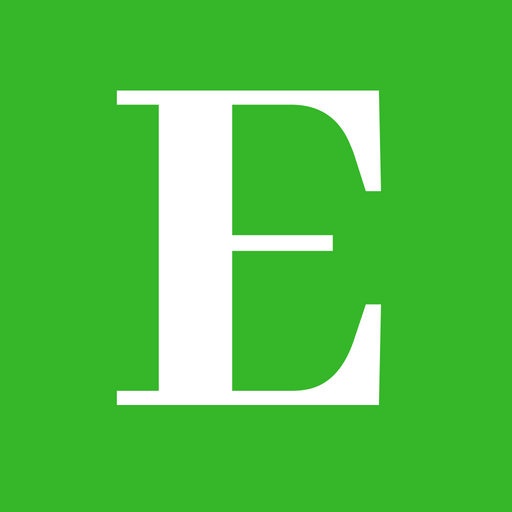 Betty is a qualified teacher with a Bachelor of Education (Arts). In addition, she is a registered Certified Public Accountant. She has been teaching and offering part-time accounting services for the last 10 years. She is passionate about education, accounting, writing, and traveling.