Looking for Tents for Hire in Nairobi or Kenya? There are many companies that are offering Wedding Tents for hire. The tents are of high quality that will complement your wedding to look more stunning. The Tents are built to impress.
Shelter your wedding guests with quality wedding tents that can withstand extreme weather conditions. There are wedding tent rental/wedding tents for hire.
Below are some companies that offer Wedding Tents for Rent. The list is regularly updated to ensure that you get the best tent vendors in the industry.
1. Alma Tents
Alma Tents is complete event management whether it is a wedding, corporate event, reunion, carnival, or backyard party.
It has a variety of sizes and designs for tents
Contacts
Alma Tents solutions LTD
Location:  Kiambere Road Hse No. 26 (Opposite Kiambere Flats) Upperhill, Nairobi – Kenya
Email:  info@almatents.co.ke
Mobile Phone:  0714-244-242 | 0720-325-200
2. Anchor Tents & More Kenya
Anchor Tents and More is a provider of all your needs for a memorable function and/or event in Nairobi and its environs.
Anchor Tents Kenya provides Stylish Imported Brilliant White High Peak Tents
Contacts
Anchor Tents & More
Phone: +254 721 530 088+254 721 530 088
Alternate – +254 719 444 870
Email: sales@anchortentskenya.com
3. Ashleys Events
A unique full-service marketing and event planning company with a wide range of capabilities and vast experience in marketing and planning all types of events
We specialize in planning elegant corporate functions, social events, weddings, grand opening, and even private parties.
Contacts
254720590615
254 720407869
planner@ashleys-events.com
ashleysevents@gmail.com
4. Dazzling Events Services
Dazzling Events is among the top Events companies in Kenya that provide Events Rental Items. Dazzling Events services hire out TENTS for any event
Contacts.
Location
45, Leomar Court, Westlands Rd, Nairobi, Kenya
Phone
+254 722 736779
+254 705 636 667
E-mail
info@dazzlingevents.co.ke
inquiries@dazzlingevents.co.ke
5. Dynamic Events
Dynamic Events is a wedding decor company, providing tents for hire, flowers and decor, wedding planning, and much more.
Dynamic Events is located along Ngong Road/Ole Odume Junction.
Contact Us
Tel: 254732424120, 254739600632, 254726522574, 254721669980.
Email: info@dynamicevents.co.ke, dynamicevents@gmail.com
6. Elite Tents Kenya
Elite Tents Kenya specializes in event planning and management. It offers products and services in the areas of marquees, free form tents, decor, and draping.
Elite Tents has expertise in service delivery for events such as Home parties, Wedding ceremonies and Reception, Company Launches, Cocktail Dinners, Gala Nights, and other corporate events.
TEL:
+254  722 801 388
+254  720 292 526
+254  733 679 374
+254  733 753 815
Address
Nairobi City – South C
Off Five Star Road
P.O. BOX 45043
Postal Code 00100
7. Exquisite Events By You
Exquisite Events By You will offer you the best tents for your wedding.
Call +254738696930/+254708657667
Email: exquisiteevents.biyou@gmail.com
8. Goldwings Events
Goldwings Events has grown to become among the leading party equipment rental companies within Nairobi and its environs. It offers a wide range of equipment tailored to suit events of every type, size, theme, and budget.
Contact Info:
1st Floor, Office Park, Riverside Drive,
Nairobi, Kenya.
Tel: +254 020 – 4449210 / 44443869
Cell: +254 722 514880
Email: info@goldwingsevents.co.ke
9. Infinite Planners
Infinite Planners Kenya provides beautiful stretch tents for small intimate weddings to mega festivals. The tents are both versatile and durable to create a unique, elegant, and memorable experience.
Contacts
Infinite Planners Ltd
P.O. Box 10069- 00100 Nairobi – Kenya
events@infiniteplanners.com
T: [+254] 20 804 6296, [+254] 20 802 2203 | M: [+254] 702 706 445/ 6
10. Linens And Decor Ltd
Linens And Decor Ltd is a luxury event design company dedicated to providing you with the most unique and current designs for all your events
Phone & E-mail Phone: +254 720 760 322
info@linensndecor.co.ke
11. Nomadic Tents Kenya
Nomadic Tents Kenya works closely with event management companies to create structures and transform spaces special to the event. Nomadic Tents is committed to ensuring good design, service quality, and the highest safety standards, ensuring that we use only highly skilled riggers who are trained in this tensile structure to rig and strike our canopies.
Address:
5 Nomadic House, Vihiga Road, P.O. Box 29640 – 00100, Kileleshwa, Nairobi, Kenya
Phones: +254 020 2699 784/5
Sales Division: +254 770 510 548
Rental Division: +254 773 106 642 / 774 112 646
E-mail: info@nomadictents.co.ke
12. Party Lounges Ltd
Party Lounges is a full-Service Provider and Event Management company that offers a wide breadth of experience, knowledge, and professionalism. It offers high-quality tents.
Party Lounges Limited
ASK Showground, Plot B85
P.O Box 75640-00200, Nairobi
Tel: 0721424879/0734985910
Email: info@partylounges.com
13. The Nitty Gritty Ltd
The Nitty Gritty Ltd are designers who create experiences for your events that get the buzz and everyone dying to be on the invite list.
Contacts
Palm House, Karen Triangle Estate,
Off Karen Road.
Tel: +254202675057
+254717237555
+254722844428
14. Wedding & Events By Kui Ltd
Weddings & Events by Kui Ltd is a refreshing concept in Tent hire and Décor and our focus is on you, the client. We are able to handle event-planning décor for your corporate, wedding, and private party needs and make it our mission to exceed your expectations.
Contacts
T: +254 (020) 2603105
M: +254 771 005566/ 723 688590
E: info@weddingsandevents.co.ke
15. Wedding & Events By Kui Ltd
P.O Box 24081 00502
Nairobi, Kenya
ASK Showground, Off Ngong Road,
Plot B48, Jamhuri Road
16. Lush Occasions Kenya
Lush Occasions Kenya is an event planning company in Kenya.
P.o.Box:63018-00200 Kyuna, 00200 Lower Kabete Rd, Nairobi
Phone +254 786 772 866
Email: info@lushoccasions.co.ke
17. Ecoworld Events
Ecoworld events is your all-in-one events management company, providing full event management and planning, including creation and development of thematic concepts, decoration, hire of small tents, tables, chairs, and catering of mobile toilets, grounds for hire, tent manufacture, and décor for any size of the event.
Location: Karen, Academy road, next to Nairobi academy school, Nairobi, Kenya
Telephone: +254 723 745149
Email Address: info@ecoworldservices.co.ke
18. Outdoor occasions
House No. 6, Off Olenguruone Road, Lavington
0728 110 415 / 0722 204 049
info@outdooroccasions.co.ke
Wedding Tents in Kenya
Are you a Tent Vendor? Send us an Email for the addition.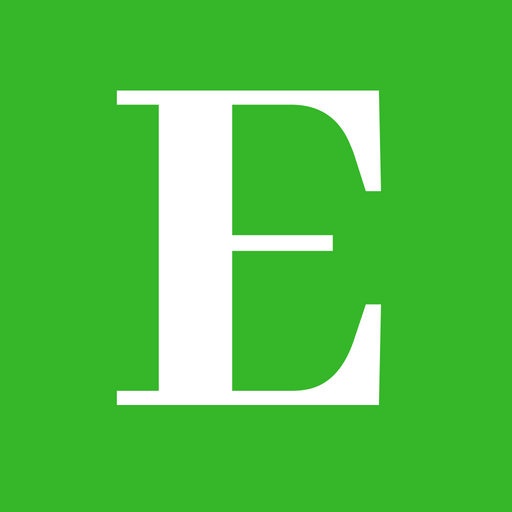 Betty is a qualified teacher with a Bachelor of Education (Arts). In addition, she is a registered Certified Public Accountant. She has been teaching and offering part-time accounting services for the last 10 years. She is passionate about education, accounting, writing, and traveling.