Narrative Essay Examples: Wondering what is a narrative essay? Well, a narrative essay is a type of storytelling in which you have to give clear details of your individual or personal experience.  When writing narrative essays, you have to follow a certain pattern and procedures.
In learning writing skills, the importance of examples cannot be overlooked. That is why we have also given you an explanation of basic writing guidelines for a narrative essay together with examples. Our illustrations will allow you to understand the setting, theme, plot, and characters of the entire narrative essay
Narrative Essay Examples
1. Personal Narrative Essay Examples College
Introduction
In college the first class I went to was Psychology. My first encounter in this lesson changed my life. Our first assignment was to discuss what is the primary main key to resolving life's greatest problem? I was really nervous about the assignment as well as college. However, despite all the mix-ups in the Psychology class, most of my questions about life were answered.
Body
I joined college anticipating to earn a degree in business administration. I admired how business people managed and expanded their business. From a young age, I was eager to learn and understand the whole process of running a business. However, my perspective changed when I received my first psychology assignment. That assignment wanted me to answer the primary key to solving life greatest problem, I was puzzled on how to write the correct answers. I didn't know what answers I would come up with.
Full of concern, I set out to look for several essays about the topic so as to ensure I understood what might be needed. I analyzed each essay carefully and even went ahead and wrote notes. The interesting thing is that even after much research I still didn't get the right answers that I wanted. I could think of ways to interpret the essay. I often thought the solution to life came so easy. But when it came to my own interpretation I lack enough word.
To recollect all my ideas, I decided to try all prewriting strategies I could find. I brainstormed, wrote my essay outline and went ahead and made idea maps. Finally, my ideas became more structured and the words were easier to write. I had my interpretation of "primary main key to resolving life's greatest problem," and I had my main reasons for understanding the essay. Though unsure of myself, I wrote all the ideas that came to my mind. When I finished the conclusion paragraph, I gave my roommate to proofread and highlight the errors that may have passed my mind. After two weeks our professor gave us our papers. To my greatest shock, I scored an A. Overall, I was the student with the highest marks.
Conclusion
What I learned through my first assignment in college was to extend beyond my college life. I choose to be open to new challenges. I never predicted that I would enjoy the Psychology class more than the business-related lessons. This assignment built my self-confidence and critical-thinking skills.  Eventually, I abandoned the business class and pursued a degree in psychology. I wanted to have critical answers to life issues more so I wanted assist people see life from a different perspective.
Find Also: Narrative Essay Topics for College Students
2. Narrative Essay Examples High School
It was a normal evening like any other. Students from a nearby school were walking home peacefully, while others were on their bikes and their skateboards. As I was having my evening walk nothing, in particular looked unfamiliar, until suddenly a white van appeared from the corner at a junction near the coffee shop. The vehicle veered off the road and hit one of the students.
Immediately I knew a disaster had come our way, I run to the spot where the white van had stopped. Most student were puzzled by what had happened and only a few of them took a step close to the accident scene. As I approached the vehicle from the front, I could hear a young boy scream for help. The driver was attending to him and had taken his first aid kit.
The crowd was slowly building up, and I notice no one seemed to have remembered to call for an ambulance. Immediately I called 911 and asked for their emergency services. After the call, I assisted the driver who seemed to well conversant with first aid skills. We applied pressure on one side of the leg that bleeding. The boy kept asking for help and requesting we call his mother.
I could now hear the ambulance siren form afar. By now I knew the boy's name was Arthur and I dialed his mother's number. Once she received the call I remember saying these words "Good evening mum, please come to George Hospital there a matter that needs your attention", I immediately hung up the phone although I could hear her voice still talking to me. She called me severally but I didn't want to be the one to tell her about the accident.
Once the ambulance came, Arthur was given a few other first aid and rushed to the hospital. I choose to accompany him. The hospital responded well to his need and was immediately admitted. Few minutes after our arrival a woman who introduced herself as Arthur's mother came in accompanied by a gentleman. I observed from a distance as the nurses took her to the son. 
I silently left the hospital after giving my phone number to the hospital front desk. In case of any assistance or information, I was ready to avail myself.
Read: Transition Sentences for Essays
3. Narrative Essay Example for College
A college narrative from an anonymous student who joined Harvard University successfully
I trust that humans will always have the capacity to rise above any circumstances since life is what you make of it. We may not know what life is or why we exist in this world. In situations where we have something we know and something we can be able feel, we must take guard and protect it at all cost. Buddha said it plainly: "Life is suffering." Life is inevitably challenging. Living necessitates consistent work and review. By default, life is hard because we must try to earn joy and success.
However, I've recognized that life is fickler than I had thought; it can vanish or change at any moment. Some of my family members departed from this world in one last beating symphony; heart attacks appear to be a norm in my family. They left like birds; smiling one minute and in a better home the next.
in 2005 when Steve Jobs gave his commencement address in Stanford University, I was inspired. He said "Your time is limited, so don't waste it living someone else's life. Don't be stuck by dogma–which is living with the results of other people's illusions." I want to make mistakes since that is how I learn; I want to follow the beat of my own drum even though it is "out of tune." The significant thing is to live without regrets, so when my heartbeat stops, it will make one last happy note and move on.
I want to live my life every day. Each day I want to live.  When I wake up, I want to be happy by the gift of a new day. This may seem too idealistic, but I won't give up doing what it takes to live to it. Even when I will not be able to reach I will still get close and that is remarkable.
Every day is an apology to my fellow humans.  Since I am not perfect, I get to try again and again so that I can "get it right." I breathe the peace of eternity, knowing that this stage is momentary; real existence is endless. The hourglass of life ceaselessly trickles on and we are powerless to stop it.
Thus, I will love and inspire, forgive and forget, experience and satire, giggle and cry, achieve and fail, live and die. This is how I want to live my life, with this positive attitude that every day is a second chance. All the time, we have the chance to renew our viewpoint on life, correct our errors, and basically move on. Like the phoenix, I will endure rising from the ashes, knowledgeable and renewed. In my life I will not waste any time, for the time in my life is already in flux. 
Read: Phrase Preposition List
4. Personal Narrative Essay Example
a. Personal Narrative Essay Examples High School
The worst day of my life
On that day I had the weird feeling that something was going to happen. I constantly brushed off the feeling and encouraged myself not to be paranoid about anything. So when the afternoon came I encouraged myself to go and buy groceries. As approached the grocery store I checked my bag to ensure I had enough cash, to pay for the supplies.
Once in the store, I picked up all the items I needed and headed to the cashier desk. Being a weekend there was a long queue and had to be patient. I was queueing patiently when suddenly two men pulling black masks over their heads, rushed through the front door. They demanded we all lie down or have our heads blown up with several bullets. One of the robbers shouted "do what we demand and all will be well with you and keep in mind this is a robbery," Since we were all lying down no one was able to have a second glance at what was happening.
I was frightened. My whole body was immobilized due to fear. For nearly two minutes the thugs had stolen all the money at the cashier's desk. Within no time the robbers had run out and escaped with their speed motorbikes. Even after they had left, I didn't have the courage to raise my head. Someone helped me rise from the ground. Due to the confusion inside the store and the arrival of the police, I could not dare spend any more minutes inside. I left the grocery trolley still loaded and went outside and called my brother to come and drive me home.
Read: How to Ask for a Letter of Recommendation from Employer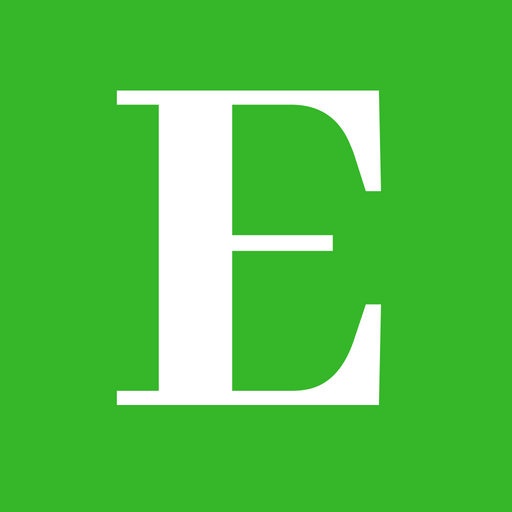 Betty is a qualified teacher with a Bachelor of Education (Arts). In addition, she is a registered Certified Public Accountant. She has been teaching and offering part-time accounting services for the last 10 years. She is passionate about education, accounting, writing, and traveling.