In 2018 some modelling agencies in Kenya were exposed for exploiting upcoming models who were trying to get into the industry. As we look at best modelling agencies in Kenya, it is important to note that all upcoming models should be ready to research on any modelling agencies they intend to join.
The incoming models should ensure they understand the importance of a good contract and legal advice.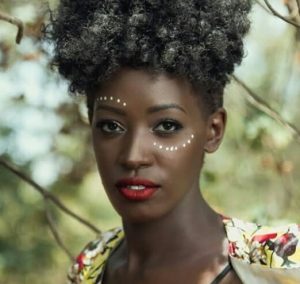 The modelling career in Kenya is growing as the counties market their tourism through modelling opportunity like for Miss Counties in all the 47 counties in the country. It is with this increased demand for models that brings in the need to look for best modelling Agencies. Appearances in modelling play a big role, but more important is the need to get the proper channel to grow one talent and career.
Best Modelling Agencies in Kenya
Below we have stated some of the best modelling agencies in Kenya but it is important to ensure one does background on each of the stated agencies
Surazuri Modelling Agency
Surazuri is one of the oldest Modelling agencies in Kenya. As International Agency it has helped models like Tess Njuhi and Ajuma Nasenyana build there modelling career up to international standards. Founded by Lyndsey Mclntyre in 1987, Surazuri has actually become one of the best modelling agencies with good contracts terms. Kenyans wanting to get registered with Surazuri Modelling Agency are required to provide several requirements together with registration fee of Kshs 2,000/=. The founder of this agency emphasis on professionalism, so models enrolled by the agency can be assured that their hard work is assured of good results unlike some agencies who reap off their models.
Ajuma Limited
Ajuma Limited was previously known as City Model Africa and was rebranded in 2015. Established by the world's most renowned model Ajuma Nasenyana, City Models Africa, was established back in 2013 and before its rebranding it was one of the best international modelling agency in the country. Ajuma Limited has enabled models get advertisements with well-known companies like Zuku, Crown paints, KCB Bank and many more. According to Ajuma Limited records they charge no application fee and they charge twenty percent agency fee. All aspiring models should have the confidence that working with Kenya's best model, Ajuma, will offer a great chance to the modelling industry.
COUTURE Africa
COUTURE Africa is owned and founded by Olive Gachara. This company owns a magazine known as COUTURE Africa magazine which according to their website they give models an opportunity to grow and develop.
Aftermath Modelling Agency
If you are looking for one of the best modelling agency in Kenya, you can visit Aftermath modelling agency. It has trained many Kenyan models for over 10 years and still it keeps growing with time to offer additional training in field such as Deejay, Event organising, record labelling, music school, filming and photography, graphic design, video vixen, dancing academy, beauty and make-up, television and radio adverts. Aftermath modelling agency is located in View park towers, in Nairobi. The agency has enabled many aspiring models to build their career. Generally it has actually helped talented youths to discover their potential in upcoming careers in the field of modelling, music, photography, dancing, graphic design etc.
Kinkey Modelling and Talent Agency
Kinkey Modelling and Talent Agency is also owned the by Olive Gachara and has existed for the last 10 years. Olive is well known for recruiting and promoting fashion models for well-known Kenyan fashion shows, fashion editorial column and advertisements. In previous years,  she has given models numerous opportunities to appear in advertising promotions that go across the region. Kinkey Modelling and Talent Agency has produced major fashion shows and can be recorded to have a large clientele which includes but not limited to hotels like Tribe and The Sarova Group, Samantha Bridal Fair, Nairobi Fashion Market etc. Olive has grown the agency over ten years to become a market leader in Kenya..
Little Star Children's Modelling Academy
Are you a parent interested in building a modelling career for you little one? If the answer is yes then Little Star Children's Modelling Academy is the place to visit. This modelling agency was started by Lolita Kozyreva, a Russian who fell in love with Kenya once she visited the country as tourist for the first time. Few years after her first in 2010 she settled in the country and in 2015 she ventured into the children photography and modelling. Little Star Children's Modelling Academy is planning to bring more children on board and even create an international platform where the young ones can build their dreams.
Bicfest Modelling Agency.
Bicfest Modelling agency is also one of the best modelling agencies in Kenya. With offices situated in Nairobi and Mombasa, Bicfest offers modelling opportunities both to the young and old people. To ensure they meet their clients' needs they offer wide and more personalized services. Working with this agency could land you a contract in the advertising or entertainment industry.
Although the modelling industry in Kenya is growing, advancement is still needed to ensure the industry meets the standard of leading international modelling agencies. The important factor is that the industry can only grow with good modelling agency that safeguard the right of models. These ensure that the reputation in the industry is good enough to encourage new talents. A look at best modelling agency in Kenya will actually help new upcoming models and fashionista be able to identify different companies where they can send their applications. As stated earlier it is important to do a background check for the modelling agency you choose to ensure that you are not exploited. Modelling is an interesting career that can not only give you wonderful experience, but also give you some income.
8. Tausi Modeling Agency
9. Eyez Modelling Agency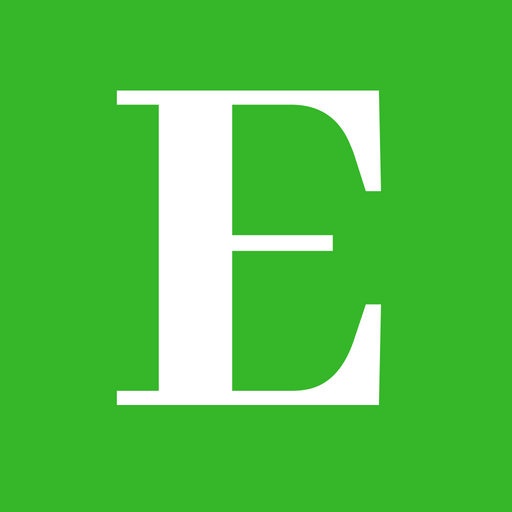 Betty is a qualified teacher with a Bachelor of Education (Arts). In addition, she is a registered Certified Public Accountant. She has been teaching and offering part-time accounting services for the last 10 years. She is passionate about education, accounting, writing, and traveling.