KCSE Private Candidate Registration: Learn How to register as KCSE private candidates: All candidates who want to do KSCE as private candidates will need to register at the Sub County Director of Education. To register they will need to download the private candidate application/registration form Kenya National Examination council website. In every sub-county, there will be only one private exam center.
How to Register for KCSE as a private candidate
The registration process for KCSE exams as a private candidate has been simplified by KNEC, and all you need  is follow below steps:
Step 1: Obtain the KNEC private candidate registration form from their website and fill  it oy you can download below.
Download: 2023 KCSE Examination Private Candidates' Entry Form
Step 2: Filling out the form,
Step 3: Present the filled form to the director of education in your sub-county.
Step 4: The sub-county education office will assist you in locating the KCSE private registration centers available in your sub-county, and you can request to be placed in a center that is appropriate for you.
NB: It is important to note that you will take the exam at one of the schools designated as a KCSE private exam center in your sub-county. KNEC only allows one private KCSE examination center in each sub-county.
KCSE Private Candidate Registration Requirements
For all who wish to be KNEC KCSE private candidates, one must have sat for KCPE, CPE, EACE or have a foreign qualification and equation letter from KNEC.
If a candidate does not have one of the certificates stated above he/she should have a qualifying test results slip from Kenya National Examination Council. This includes foreign students who may not have the KCPE or CPE certificates.
Application to be private candidates should at least three years after one has done KCPE or any other primary school examination.
Read: How to Apply For Birth Certificate Online In Kenya
Students should also present a confirmation letter from the Sub County Director of Education or head teacher in the center they shall seat for the practical exams
Documents needed include a National Identification Card, a lien card or passport. In case one does not have the stated documents one could use a birth certificate or waiting card for the ID.
Private candidate registration form should be downloaded from the KNEC website and filled before Sub County Director of Education
KCSE Private Candidate Registration 2023/24 Deadline
The deadline for registering as KCSE private is 28 February of every year but it is always good to consult with KNEC.
KCSE Examination Private and Repeating Candidates' Registration Fee
Basic fees= 2,700 per candidate
Subject fee=400 per subject
| | |
| --- | --- |
| No. of  Subjects Selected | Fees Payable |
| KSHS. | |
| 1 Subject | 3,100 |
| 2 Subjects | 3,500 |
| 3 Subjects | 3,900 |
| 4 subjects | 4,300 |
| 5 subjects | 4,700 |
| 6 subjects | 5,100 |
| 7 subjects | 5,500 |
| 8 subjects | 5,900 |
| 9 subjects | 6,300 |
Read: List of Football Academies in Kenya
Additionally below  fee is paid only for students taking the following project based subjects.
| | | |
| --- | --- | --- |
| SUBJECT NAME | SUBJECT CODE | FEES PAYABLE, |
| KSHS. | | |
| Home Science | 441 | 200 |
| Art and Design | 442 | 200 |
| Agriculture | 443 | 200 |
| Woodwork | 444 | 200 |
| Metal Work | 445 | 200 |
| Building Construction | 446 | 200 |
| Power Mechanics | 447 | 500 |
| Electricity | 448 | 500 |
| Drawing and Design | 449 | 200 |
| Aviation Technology | 450 | 2,500 |
| Computer Studies | 451 | 200 |
| French | 501 | 500 |
| German | 502 | 500 |
| Arabic | 503 | 500 |
| Kenya Sign Language | 504 | 500 |
| Music | 511 | 500 |
Read: List of Charitable Organizations in Kenya/ Foundations in Kenya
Frequently asked questions on KNEC Private Candidate Registration
How to Pay for KNEC Examination fee by Private candidates
Private candidates are not allowed to personally deposit money into the KNEC collection. Private students should pay their examination fee through the account of the sub-county education office. This payment will be transferred to KNEC account as a whole by the office.
What is KCSE qualifying test?
KCSE qualifying test is a test done by candidates who want to seat for KCSE but they have no eight years of education or the foreign education they have is below eight years.
When and where to do the KCSE qualifying test
All candidates who want to do KCSE qualifying test will be directed by the sub-county education office to visit County Director of Education office. Exams are done only done at this office.
The test is done every Friday at County Director of Education headquarters
All candidates with foreign certificates should have done the test one year before they register before the do their KCSE.
Cheapest Estates to Live in Nairobi
Read: KCSE CV Writing Format
How Many Times Can One Sit for KCSE?
If you took the KCSE exam before and you are repeating less than 7 subjects, you can only repeat the exam three times in the three years immediately following your first attempt.
KCSE Private Registration Centres in Nairobi
Below are few KCSE private centers located in Nairobi
APIC College KCSE, KCPE Adults Education
Clevers Schools
Vica Schools KCSE Private Candidates Tuition Center
Read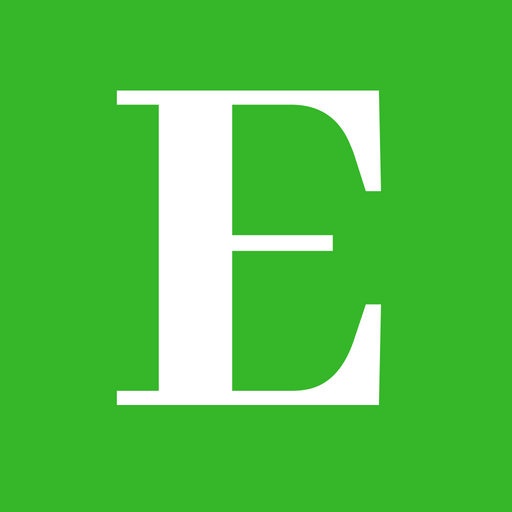 Betty is a qualified teacher with a Bachelor of Education (Arts). In addition, she is a registered Certified Public Accountant. She has been teaching and offering part-time accounting services for the last 10 years. She is passionate about education, accounting, writing, and traveling.