Kenya Universities and colleges Placement Service: (KUCCPS) is a corporate registered body that is created under the Universities Act 2012. KUCCPS aim was to take over the Joint Admissions Board (JAB) in placing students in both Universities and colleges under government sponsorship.
KUCCPS Placement
KUCCPS Website
Through KUCCPS Website students can be able to apply for courses online. Institutions can also register with KUCCPS.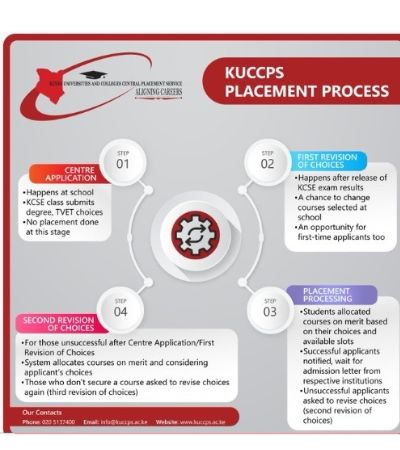 What are the major roles of Kenya Universities and colleges Placement Service (KUCCPS)
KUCCPS is managed by the Placement Board which oversees its role in placement services while ensuring equity and accessibility to university & college education.
KUCCPS also aims at finding criteria to enable students get the courses for which they applied for. This done based on students' qualifications and listed courses which they mostly preferred.
When are students to start applying for courses in KUCCPS Website?
Every year KUCCPS advertises when the school online application portal will be open for students to apply for placement. The application portal is accessed only by all the schools and centers with registered KCSE candidates wishing to apply for degree and diploma courses in universities and colleges respectively in the year they sat for exams
How to apply for KUCCPS online selection
Students in their final year in high school can apply for KUCCPS online selection through their school portal. KUCCPS makes an announcement when the portal is open to accept application and it also give a deadline. Once the portal is open mostly at the last quarter of the year, students' applications are to be submitted by the school principals through the principal portal. The school principal should fill the required excel form and submit it online. Students have up to 10 courses to choose from, this includes 6 degree options and 4 Diploma options.
How to pay KUCCPS through M-pesa
How much to KUCCPS
Application made at school level will attract application fee of Kshs 500. If someone who applied at school level wants to revise their choice they will be required to Kshs 1000/=. A students who did not make an application at school level will pay a total of 1500/=. All second revision will attract fee of Kshs 1,000/=.
Find: Top 10 Best Colleges in Kenya
KUCCPS student application
Students who have their results can apply for KUCCPS online selection once the student portal is active as per the dates announced. It is good to keep checking KUCCPS Website to be able to know th exact date the portal will be accessible.
How KUCCPS selection is done
KUCCPS selection is done based on merit and student choices. For student to be selected in the course they chose they must meet the minimum admission Students who meet the requirements but do not apply or are not selected in any of their preferred choices after second revision will be given a placement in any untaken programs. The minimum grade to join university is C+ and diploma is C-.
KUCCPS cut off points
KUCCPS actual cut off points for degree and diploma courses in different Universities and Colleges will be based on the availability of courses capacities. For the current cut off points you can check KUCCPS website. However, all candidates who sat for their KCSE in 2017 and scored a minimum grade of C+ of 46 points will qualify for selection to either or both public and private universities to do one of the course they chose.
Students mean grade of C – of 32 points shall qualify for diploma courses. In addition to students with a a mean grade of D of 18 points shall qualify for a craft certificate.
How to check your KUCCPS application
To check the course you have been selected for you will need to login to your student's portal as all the necessary information will be posted there.
KUCCPS selection and intake
After considering KCSE results KUCCPS  is doing selection and intake of government-sponsored students to the Universities and Colleges.
During the first revision students who did not apply for the placement in their former schools will have the opportunity to apply. Check on KUCCPS website
KUCCPS Admission Letters are out, if you are a KCSE candidate and you've been waiting to know which university or college you are admitted to, your anxiety is soon ending as an admission letter is soon coming your way if it hasn't already? If you personally applied for admission or your former school applied for your placement into university or college, the Cabinet Secretary has announced that students will be getting their KUCCPS Admission Letters 2021/22.
KUCCPS Admission Letters 
Below we have explained all the details you need to know about KUCCPS Admission Letters, how you will be able to get your admission letter, and the steps to follow until you get to be admitted to your desired college or university.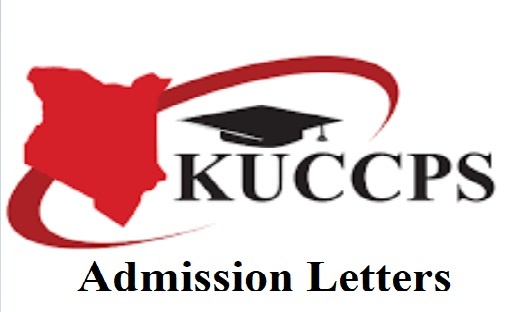 When will KUCCPS Admission letter be out?
Wondering when the KUCCPS Admission letter 2021/22 will be out? Well, Kenya Universities Colleges Central Placements Services(KUCCPS) issues admission letters on a yearly basis to all the students admitted into public or private institutions in Kenya. It takes approximately 3 months after the announcement of KCSE results for students to start receiving their university/college admission letters. 2020 KCSE started to receive their letters in August 2021 nearly 3 months after the announcement of KCSE results in May 2021. 2021 KCSE candidates will receive their admission letters approximately 3 months from the time 2022 KCSE results will be announced.
How to Check your KUCCPS Admission letter?
One of the certain ways of checking your admission results is by using the KUCCPS student's online portal.
Follow the following procedure your admission results;
Visit: http://students.kuccps.net/
Login with your details as follows;
Key in your KCSE Index No, the year of which you sat for the KCSE, and your password (KCPE Index or Birth Certificate Number) as given by your teacher in secondary school.
Once you login in, you will see a box at the bottom of your dashboard, with a message informing you of the institution you have been admitted to and the course
You can still go ahead and download the admission letter from this portal
How to download KUCCPS Admission letter 
You can download your letter form KUCCPS student portal (http://students.kuccps.net/) or visit the student portal in the specific institution you have been admitted to.
UON Admission letters 
University of Nairobi (UON) has made it so easy for students to receive their admission letters
University of Nairobi admissions are done through their student portal.
Below are simple steps to access your UON admission letter and joining instructions:
How to download UON Admission letters
Login to UON student portal through https://smis.uonbi.ac.ke using your registration number and your KCSE index number as the password​​
Username: registration number
Password: your KCSE index no without '/2021'​
NB; If you don't have registration number especially for new students, Enter Application Ref. No  in the search box provided below the search box for username and passwords. Ensure to provide accurate Enter Application Ref as it appears in your Letter of Offer. Once you provide this reference you will get your allocated Student Registration Number which you will enter in the user name then put your KCSE index number ​as the password.
Once you login, access and download your admission letter and joining instructions.
In most cases the online registration starts a week before physical reporting day.
Moi University Admission Letters
How to download Moi University Admission Letters
To get the Admission Letter follow below steps
visit moi university website
In the dialogue box provided, write your KCSE Index no/2021 (year depends on year you did your KCSE) and then click Login i.e. if your index number is 123456789123 then type in this format 123456789123/2021 where 123456789123 is the index no and 2021 is the year you sat for your Kenya Certificate of Secondary Education (KCSE), put your password and then click Login
The first-time user, you are expected to agree to take or reject the program you have been offered. Accepting the offer enables you to access all the other services while declining denies you access to any other services.
Once you accept the program offered you can view and download your letter.
KUCCPS Contacts
KUCCPS offices are located at ACK Gardens, 1st Ngong Avenue in Upper hill Nairobi
Telephone: 0723954927, 0734879662
Email: info@kuccps.ac.ke
Address: P. O. Box 105166 – 00101
Nairobi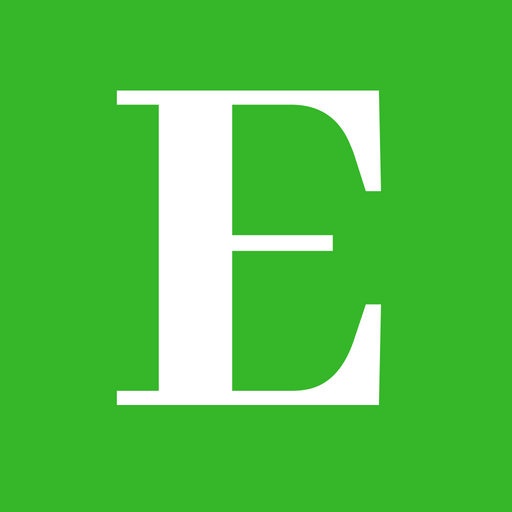 Betty is a qualified teacher with a Bachelor of Education (Arts). In addition, she is a registered Certified Public Accountant. She has been teaching and offering part-time accounting services for the last 10 years. She is passionate about education, accounting, writing, and traveling.