Christmas Wishes for Teachers from Parents: As a parent, this Christmas season spare some time and send your happy holiday message to your son's or daughter's favorite teacher. If you are not sure what to write on the teacher's Christmas card, we got you covered.
There are numerous messages you can write on a teacher's Christmas card. As a former teacher, below I have compiled Christmas Wishes for Teachers that most teachers would be pleased to hear from their students' parents.
Christmas Wishes for Teachers from Parents
Merry Christmas to the most amazing teacher. Thanks for always taking the time to offer the extra support needed by your students.
This Christmas season my prayer for you as a great teacher is for God to surround you with lots of love and peace. Merry Christmas Teacher.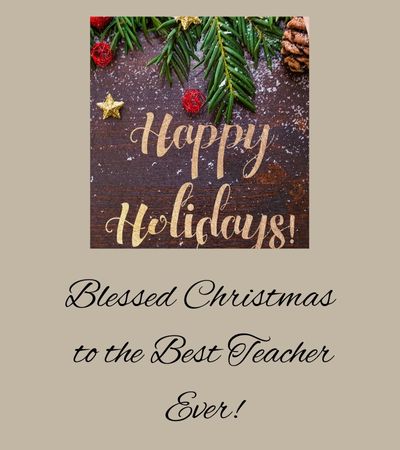 I wish you a happy Christmas. Thank you for leaving a positive mark on my child's life.
Blessed Christmas to the best teacher to have interacted with my child.
May your Christmas holiday be memorable. You deserve the best because you take the time to bring the best learning experiences to your students.
Thanks for lighting the right fire in my child's learning experience.  Wishing you the happiest Christmas and a prosperous new year.
You are one of the most wonderful teachers. I appreciate the great input you have continued bringing into my child's life. Have yourself a merry Christmas.
Happy Holidays Message for Teachers from Parents
Thanks for providing the right environment for my daughter to discover her potential. I wish you a marvelous Christmas and God bless you.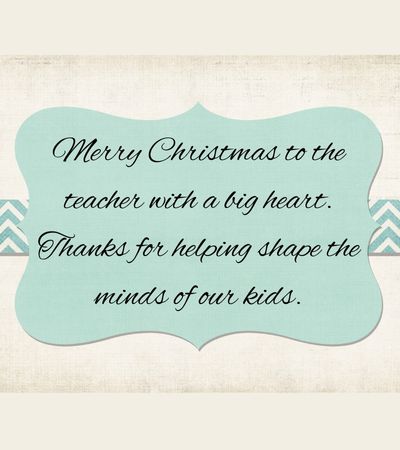 You have a special way of touching your learners' lives. Thanks for positively impacting my son's learning process. Happy holiday
Thanks for helping my child when they nearly gave up on building their potential. Merry Christmas to you.
Happiest Christmas to the happiest teacher in my child's life. You deserve the best. Happy holiday.
Cheers to one of the greatest teachers! Your efforts are appreciated. Happy holiday to you
You are the miraculous teacher who did the best to assist my child to rediscover their abilities. Will always be grateful. Merry Christmas teacher.
My prayer for you this Christmas holiday is that God's goodness will provide your life with the best goodies. Merry Christmas dear teacher.
Read: Happy New Year Wishes for Students
Teacher Christmas Card Messages from Parents
Merry Christmas to the teacher with a big heart. Thanks for helping shape the minds of our kids.
The notable difference in my kid's life has a lot of input from you. Thanks so much. Merry Christmas to you, teacher
As a parent, I am proud to have known a great teacher like you. Happiest Christmas to you
For the good work you have done in the past year, as a parent, I owe you an appreciation. Thank you. Enjoy your Christmas with your loved ones.
You have played an important role in my child's life. Special thanks and God bless you. Blessed Christmas to you.
May the blessings that come with Christmas brighten your days just like the way you have brightened my kid's school life. Happy Holiday
Your simple acts of kindness have shown yet again that you are a great teacher. May the same blessing you give to others come to you. Merry Christmas
The future of your students is promising since you impact their lives in a great way. Have a blessed Christmas and better days in the coming year.
Read: Thank You Messages for Preschool Teachers
Conclusion: Christmas Wishes for Teachers from Parents
With the above Christmas messages for teachers, as a parent, you will be able to come up with the best Christmas wishes for your son's or daughter's teacher. Don't miss the chance to say send a Christmas thank you note to the teacher who has positively impacted your child's life. Kind messages go a long way in brightening someone's day.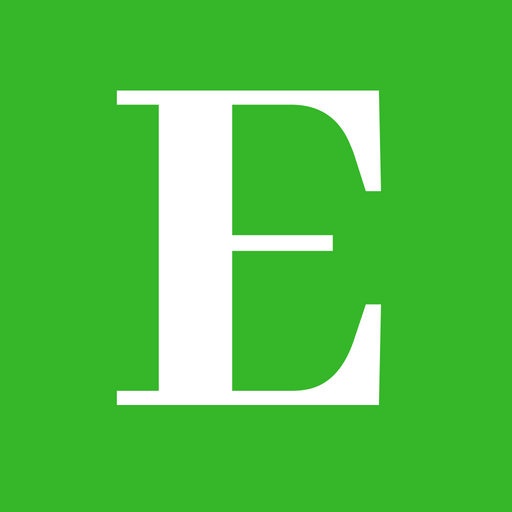 Betty is a qualified teacher with a Bachelor of Education (Arts). In addition, she is a registered Certified Public Accountant. She has been teaching and offering part-time accounting services for the last 10 years. She is passionate about education, accounting, writing, and traveling.