Best Wishes for the new Academic Year for Students: As the new academic year begin don't miss the chance to send your best wishes to your students. A new school year introduces new classes, teachers, and friends to your students. In the beginning, they will need to adjust to new ways of doing things. As a teacher, lecturer, or professor encourage and motivate your students with your unique messages.
Below we have looked at some of the best messages and wishes you can send to your students. Hope they will be inspirational and meet the intention targeted.
Best Wishes for the New Academic Year for Students.
A bright future is awaiting those who are ready to do what it takes to succeed. Wish you a prosperous academic year my students.
A fun-filled summer holiday needs to be followed by a focused and determined mindset to face a challenging academic year.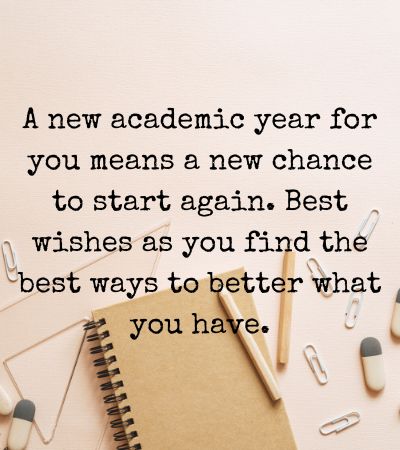 A new year will require you to have a better mindset than the previous years. All the best my students!
School life is more than good grades, as you get the good marks may your also build on your hobbies. Wish you the best, my students.
It's good to welcome you to a new academic year with new energies and new happiness.
It is time to refresh your mind with better learning opportunities. Pray you will end the year as a better student.
In this new academic year, be ready to work hard. You will see the results of your work. Best wishes from your teacher.
I wish you a blessed year full of happiness, success, and wonderful memories, Be the best you can ever be.
Hope you look forward to starting a new year with a better perspective. The best is waiting for you
As the year begins I take the chance to wish you nothing but the best. Utilize your time and opportunities well.
Are you ready for the best school year ever? Start by seeing each moment as a blessing? Successful academic to you my students
Success does not come easy. You have a new year to learn, relearn and research to make yourself a better person.
The is gone and don't dwell on it. A new academic needs you to be alert and attentive to see the chance before you. All the best!
To have a wonderful year in school have the right attitude always. Cheers to a positive attitude 
New Academic Year Quotes for Students
A new academic year for you means a new chance to start again. Best wishes as you find the best ways to better what you have.
Hope this academic year will start and end with better hopes and greater results.
You have what it takes to shine like a star. May follow your dream and happiness in this year.
I hope in this new academic year you will shine bright and overcome the challenges to become a winner.
In school life, your life will be easier if put your best effort into all you do.
There is no way you will become better if you don't see yourself better. Cheers to a better year ahead.
May you increase your knowledge and enlarge your horizons in this new academic year.
I hope you will aim to learn something new each day of this academic year.
You have a smart brain that needs to be fully utilized to the fullest. Don't waste any chance to become better.
May you utilize your every talent in this academic year. Cheer to a memorable year in school.
Hope you are ready to grow in all aspects of your life. I need to see a better you by the end of the year. Don't let me down.
Cheers, that you come this far! I wish you a superb learning experience in this academic year.
The education process is not easy, it will require you to sacrifice and deny yourself some immediate gratification. I know you will make it.
Best Wishes for the New Academic Year for Teachers
Thank you for being a great teacher! Behind every prosperous student is a great teacher. Happy New Academic Year.
Hope the new academic year will bring you peace, success, and cheerfulness.
As we ring in another school year, I wish you productive life. Your skills as a teacher are exemplary.
With the new academic year here, it is clear that you are one of the best teachers I have ever met. I wish you the best academic year ahead. 
Happy new academic year to you my teacher! As I look forward to interacting with you I hope your New Year is rewarding.
Best wishes to the most fantastic teacher. You have inspired and continue to inspire many students in our school. Wonderful academic year to you
May each student bring a different inspiration to you. Happy New Academic Year
You are a teacher with exceptional skills and I will be forever thankful to you for all you have taught me. Have a blessed New Year.
New Academic Year Quotes for Teachers
May this academic year be filled with lots of blessings and love.
Thank you, teacher. No amount of words can thank you for your unending concern. I pray for a fulfilling year for you.
In you, I see a mentor and good role model. Thanks for bringing a positive impact on my life. Blessed academic year to you
If I could select my teacher, I'd choose you over and over again—warm wishes for the New Year.
I appreciate the patience you have shown me during the time was in your class. I am better because of you. Best Wishes for the New Academic Year.
My new academic year will not be complete without wishing you the best academic times with your new students. All the best my teacher.
Having you as my teacher will always be memorable. Warm wishes and a prosperous academic year.
Related Posts:
Welcome Back Messages for Students
Christmas Messages for Students
Funny Questions to Ask Students
Get to Know You Questions for Students
100 Positive Behavior Quotes for Students
Conclusion: Best Wishes for New Academic Year for Students
The above wishes will jumpstart your students' academic year on a good note. In one way or another, a message from your teacher will inspire you. Going back to school can be a little bit challenging for students. As a teacher, happy academic year quotes will help you motivate them to start the new school year with a positive mindset. All the best as you start the year in a high spirit.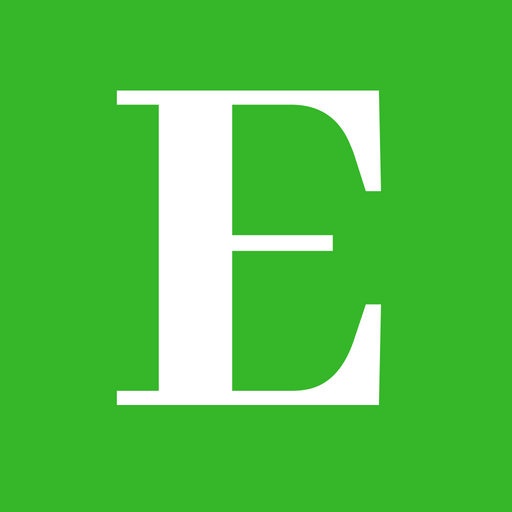 Betty is a qualified teacher with a Bachelor of Education (Arts). In addition, she is a registered Certified Public Accountant. She has been teaching and offering part-time accounting services for the last 10 years. She is passionate about education, accounting, writing, and traveling.