Thanksgiving Message to Teacher: Although Thanksgiving is a time spent with family and loved ones, you can still spare some time and send a great Thanksgiving message to your favorite teacher. There indeed are a few inspiring teachers and that is why impactful teachers should be appreciated in the most opportune times of the year, including Thanksgiving day. In this article, we have compiled a heartfelt Thanksgiving message for teachers who have inspired you in one way or another.
Thanksgiving Message to Teacher
Happy Thanksgiving Teacher, as we celebrate this year's Thanksgiving Day I want to show appreciation to you for all the great lessons and inspirations you have added to our lives. Having you as a teacher is an honor. Your hard work and commitment continue to provide a good epitome to many students. May you have a great Thanksgiving, one filled with love and laughter
It is another special Thanksgiving season and I take this chance to let you know I am so grateful to you for being one of the best teachers. You love your work and as a result, you give nothing but the best. Your positive influence and encouragement will go a long way even after I complete my education. I wish you a great Thanksgiving.
Read: Thank You Messages for Preschool Teachers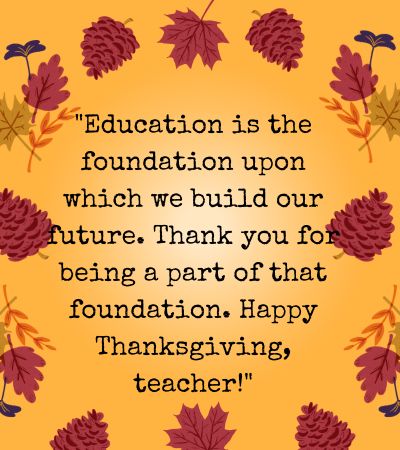 Thanksgiving Messages to Teacher
1. I take this opportunity to wish you a happy Thanksgiving. I must say that you are a teacher with exceptional skills and you make learning an interesting journey. Thank you
2. On this special day of Thanksgiving, I thank you for being a teacher who is always supportive and knowledgeable.  Thank you for your commitment. Wishing you a wonderful Thanksgiving.
3. Happy Thanksgiving teacher. Thank you for creating the best environment where all students feel cared for and supported.
4. Thanksgiving reminds us to appreciate the blessings we have enjoyed during the year. I hereby thank you for inspiring my life.
Read: Christmas Wishes for Teachers from Parents
5. You are a teacher who adds lots of value to your students' lives. Your enthusiasm and dedication to teaching are truly appreciated. Happy Thanksgiving
6. 100 percent grateful for an amazing teacher like you. Happy Thanksgiving
7. Thank you for blessing our life with great lessons. May your life be blessed in the most immeasurable way. Happy Thanksgiving
Thanksgiving Quotes for Teacher
1. "The best teachers are those who show the students where to look but don't tell you what to see. Thank you for being one of those teachers. Happy Thanksgiving!"
2. "Great teachers like you make the world a better place. Feel appreciated for all you do, and may your Thanksgiving be memorable as you make our learning."
Read: Thank You Note for Teacher from Parents
3. "Education is the foundation upon which we build our future. Thank you for being a part of that foundation. Happy Thanksgiving, teacher!"
4. "Gratitude can change common days into Thanksgiving, turn routine jobs into joy, and change ordinary opportunities into blessings." – William Arthur Ward
5. "Thanksgiving is a time of togetherness and gratitude. May you enjoy this Thanksgiving surrounded by all the people who matter in your life."
6. "Thanksgiving can be every day when you celebrate you." Roz Fruchtman
7. "Thank you is the best prayer that anyone could say. Happy thanksgiving!"
Read: Thank You Message for Teachers from Students
8. "Each day is a day to be grateful for everything."
9. "The thankful receiver bears a plentiful harvest." William Blake
10. "Better than a thousand days of diligent study is one day with a great teacher. Thank you for the countless days you spent with us. Happy Thanksgiving."
Thanksgiving Message to Teachers from Principal
Happy Thanksgiving fellow teacher, I take this opportunity to sincerely thank you for the endless support, dedication, and commitment you have shown toward our school. Your hard work and selflessness have enabled every student to become better. It is through the love for your work that the school has become a second home for all of us. As you celebrate this Thanksgiving with your family, I wish you a day full of love, laughter, and endless fulfillment knowing you are the best teacher any principal would love to work with.
Read: Encouraging Words for Students from Teachers
Conclusion: Thanksgiving Message to Teacher
Teachers continue to play an important role in our society. Using one or two of the above messages and quotes you can write a wonderful thanksgiving note for teacher.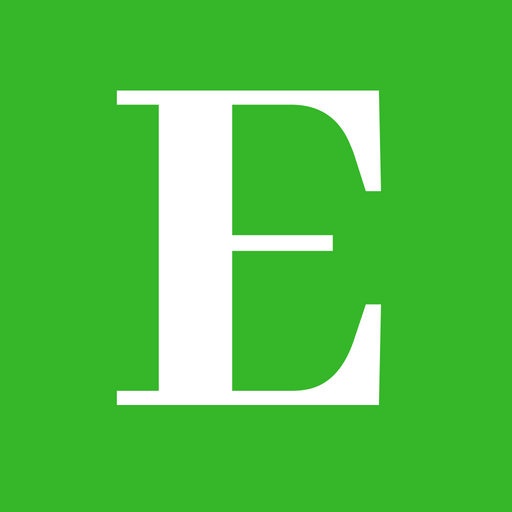 Betty is a qualified teacher with a Bachelor of Education (Arts). In addition, she is a registered Certified Public Accountant. She has been teaching and offering part-time accounting services for the last 10 years. She is passionate about education, accounting, writing, and traveling.