Narrative Writing Prompts: Looking for narrative writing prompts? In this article we have looked at narrative writing prompts for both middle school and elementary school.
Narrative writing prompts will assist your kid to develop their writing skills. Below writing prompts have been developed considering the students' ages. In this case, grade 8 writing prompts are more engaging compared to grade 7 or 6 writing prompts.
Narrative Writing Prompts
8th-Grade Narrative Writing Prompts
Students need to work together as a team. Describe the best team you have ever interacted with.
Challenges are important in life. Narrate the most challenging task you have ever tackled in school.
Friendship can make or destroy you. Write about your best friend and the impact they have had on your life.
Fear is a vice that needs to be overcome. Share the most courageous moment of your life and how it helped you overcome fear.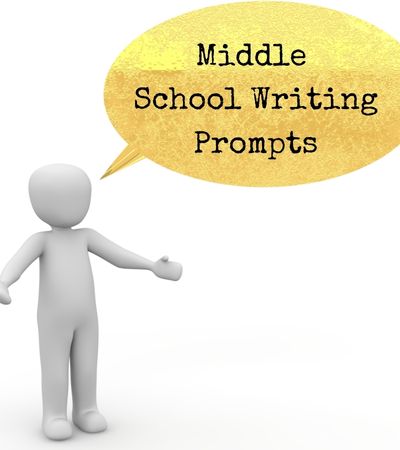 Ann ran towards the gate. The man chasing her was steps away, she could hear his steps. Suddenly she slipped and fell…
On the morning that we were going on the trip, we all came to school early. We were assured this would be a thrilling school trip. At 8 o'clock the school bus driver….
I could not believe that our house was not destroyed by the strong storm. Surprisingly, once I peeped through the window I saw …… 
Read: Illustration Essay Topics
Narrative Writing Prompts for Grade 7
The police came and arrested the thief, I will never forget that incident. It all started when…
My head felt heavy. I couldn't see clearly but as I slowly tried to raise my head I saw two men staring at me…
When I woke up, the first thing I noticed was that I wasn't in our house.
Mary was shocked to see a strange man inside her father's car……
The day looked like the perfect day, up until…
The day I hang out with my favorite celebrity.
The day scariest movie you have ever watched.
Describe the first time you cooked your favorite meal.
Your most inspirational class.
The most embarrassing day of your life.
Your first-holiday vacation with your family.
Find: Funny Impromptu Speech Topics
6th grade narrative writing prompts
Describe your most outstanding historic event.
The day I rescued a lost dog.
The day our teacher surprised our class.
The street prank I will never forget.
How I got lost is the amusement park.
How I organized a surprise birthday party for my friend.
The adventurous trip through the scariest forest.
My personal encounter with bank robbers.
Our family traditions.
The most unique community to have ever interacted with.
My favorite international day celebration.
My first day in doing community work.
The day I raised funds to help the needy.
The weirdest food I have ever taken.
Describe the most unusual way you have ever made a friend.
Read: Would You Rather Questions
Narrative Writing Prompts 5th Grade
Your best birthday party ever.
The day I was nearly kidnapped.
Your worst experience in school.
Your most memorable Christmas.
The best family vacation you have ever had.
The most unforgettable day in school.
The day I discovered a hidden box in our garden.
My first day at an aquarium
How you courageous stood against racial discrimination in school
The first time you witnessed a student fight
The day you met your best friend.
The day you got your first pet.
The most embarrassing moment in your classroom.
The first time I felt betrayed by a friend.
The first time I was taught skiing.
Read: Good Cause and Effect Essay Topics
Narrative Writing Prompts 4th Grade
The most unforgettable day at the beach.
A story of somebody mistreating you.
The best summer camp ever.
Your first time riding a bicycle through your neighborhood.
The saddest moment in your life.
Your first-time skateboarding.
The best birthday present you have ever received.
The day you got a serious injury.
Your first experience of flying. 
Narrative Writing Prompts 3rd Grade
Your first day in school.
What would you do with a 100 dollar.
The birthday party I would like to have.
How I found the lost keys to our house.
Read: Compare and Contrast Essay Topics
The best game I play with my sibling.
The worst fairy tale story I heard from my mother.
How I help my mother in the house.
The day the school was unexpectedly closed.
The day I witnessed a car accident.
My first day at the dentist.
My favorite teacher.
2nd Grade Narrative Writing Prompts
The friend I share the same birthday date.
My best memories as a baby.
The day I was rained on.
My lost cat.
My favorite toy.
The day I will be I will become a president.
My first time at the zoo.
My scariest dream.
Read: Good Debate Topics for Middle School
Middle School Writing Prompt
I am happy because
If I were a Queen, I would
Why do students vote in school elections?
Why is the government important?
I am scared of……
What I your favorite tv show and why?
How do you would you describe a good teacher?
Who is a good neighbor?
What is your favorite day of the week? Why?
Describe your best birthday ever.
How to avoid getting angry over people who get on your nerves?
What activity thrills your mind? Why?
Describe your most relaxing moments
Who is the most influential person in your life and what lessons have you learned from them
Who is your best friend and why do you like them?
What s favorite activity in school?
The summer holiday is……
I wish my dog could….
Name a school law that you change and give reasons why you would change it.
The mode of transportation for the future
The things I would do if I went to the moon
The last dream I had
The mythical creature I would invent
My perfect picnic
Decorating my bedroom
The sport I would event
What I would do if I won the lottery
My best natures walk
My escape from planning for a dreadful situation
My one day as a school president
Conclusion: Narrative Writing Prompts
The above list of narrative writing prompts are age appropriate and will allow your kid/student to develop the writing skills needed as they progress with their education.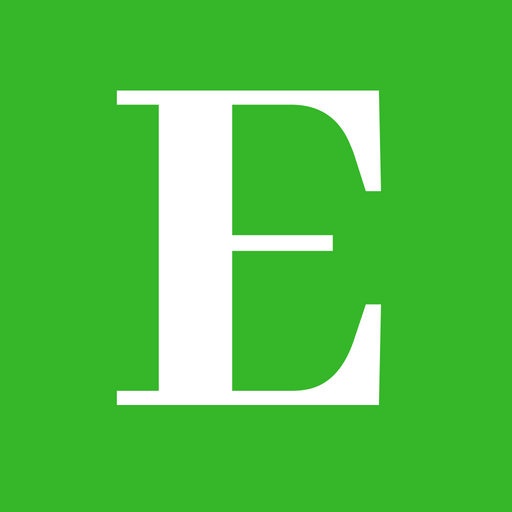 Betty is a qualified teacher with a Bachelor of Education (Arts). In addition, she is a registered Certified Public Accountant. She has been teaching and offering part-time accounting services for the last 10 years. She is passionate about education, accounting, writing, and traveling.