Best Middle Class Estates in Nairobi to Live in: According to the Kenya Bureau of Statistics 2022 report,  Kenyans who earn a monthly income of Sh46,356 and Sh184, 394 are considered to be middle-income earners.  So if you are a Kenyan in the middle class, which is the best affordable place to live in Nairobi for you?
In this article, we are going to look at some of the best middle-class estates in Nairobi. Nairobi is the capital city of Kenya and home to more than 4 million people.
There are many estates in Nairobi, each identified by the social structure, amenities, and type of buildings among other factors. There are some that are occupied by the high-class people in society but today we are going to look at estates where the middle class lives in Nairobi.
Middle Class Estates in Nairobi
Below is a list of Middle Class Estates in Nairobi. There are other estates that have not been included. Drop us an email and we will update the list.
Loresho
Loresho is situated close to Westlands, along the busy Waiyaki way. It is about 10 minutes drive from the city center. It is a middle-class residential area in Nairobi. The location features beautiful built homes as well as good security.
Ridgeways
Ridgeways is set in a serene environment just five-minute drive to Muthaiga and a walking distance from Runda estate. It is one of the middle class estates in Nairobi where one would love to live.
Fedha Estate Nairobi
Fedha estate is a middle class estate in Nairobi situated along Jogoo road.
Mirema Drive
The Mirema drive is situated in Kasarani constituency, Nairobi, Kenya. It is situated between Nairobi's Thika road and the northern bypass. There are beautiful houses and the environment is serene.
Read: Cheapest Estates to Live in Nairobi
Garden Estate
Garden Estate is situated along Thika Road giving you a serene environment to live in. It is about 9 kilometres from the CBD. You have easy access to most amenities.
Thindigua Estate
This estate is situated along Kiambu road. The houses are well build with amazing finishing. The houses are quite affordable for the middle class. Rental houses are also not that expensive.
Thome Estate
Thome estate is situated along Thika Road near Nairobi's Safari Park Hotel. The estate features modern built estate and a beautiful compound.
Membly Estate
Membley Estate is a fast growing estate situated a short distance from Kenyatta University and Tatu City. It is about 1.5 Kilometers from the Thika Road.
Lower Middle Class Estates in Nairobi
Buruburu
This area was iniatially known to be for the rich, but when most of them relocated many houses were left vacant. You can find a one bedroom for 12,000 to Sh 20,000
Langata
Langata and Kibera also have some of the cheapest houses for rental depending on the location where you are. In otiende you can get a one bedroom going for Sh 12,000-Sh 18,000
You can also get a nice house in Kibera at an affordable price. Here we are referring to the modern Kibera and not the Kibera slums.
Read: How to Update Mpesa Menu
South C
Houses here are not that cheap but there are areas where you can get cheaper houses. A bedsitter Ksh 7,000 to Ksh 15,000 while one bedroom goes for Ksh 13,000 to Ksh 25,000
Donholm -Greenspan -Savannah
These are nice estates more so the bachelors and those starting life. A one bedroom in these areas goes for 8,000-Sh 15,000 and a bedsitter goes for Sh 4,500 to Sh 9,000
South B
South B features some good houses though some are very expensive. A bedsitter in South B can go for Ksh 9,000 to Ksh 18,000 while one-bedroom goes for Khs 16,000 to Ksh 30,000
Komarock
This is one of the cheapest areas in Nairobi to find a house to rent. A one bedroom goes for Sh 6,000-Sh.11,000.
Kahawa Sukari
The Estate is located near Githurai and next to Kenyatta University, the best area for students at Kenyatta University.
Bedsitter goes for Ksh 5,000 to Ksh 9,000, Single room goes for Ksh 4,000 to Ksh 6,000 while one-bedroom goes for Khs 9,000 to Ksh 15,000
Kasarani
The estates are close to each other or neighbors. A majority of the middle class people live here. There is a police station near these two estates. This guarantees security for those searching for a rental house in these areas.
Nearby we have Thika Shopping Mall and a stone away there is Garden City. Both estates are near the Thika Super High way. This gives you easy access to the main highway and assured of lesser jam compared to Mombasa road
A one bedroom unit goes for Sh10, 000 to Sh.18,000 and bedsitter goes for between Sh.6,500 to Sh. 9,000
Additional Best Affordable Places to Live in Nairobi
Imara Daima
Imara Daima estate is an estate that is preferred by many people. The estate is located just next to Embakasi.
The estate features modern as well as old buildings.
A One Bedroom in Imara Daima is Ksh 13,000 to Ksh 21,000 and a bed sitter goes for Ksh 7,000 to Ksh 12,000. You can find a single room for Ksh 3,500 to Ksh 6,000
Read: How to Activate Mpesa Account
Utawala
Utawala is located behind JKIA. Houses in Utawala are affordable. A one bedroom goes for Ksh 6,500 to Ksh 25,000 and bedsitter for Ksh 4,000 to Ksh 6,000
Embakasi -Tassia
The area consists of two different people living in this area; you will find the rich and the middle class. Rent in the area is almost similar.
One bedroom Costs Ksh 7,000 to Ksh 25,000 and bedsitter goes for Ksh 5,500 to Ksh 10,000
For contributions Email: editor@ekopamag.com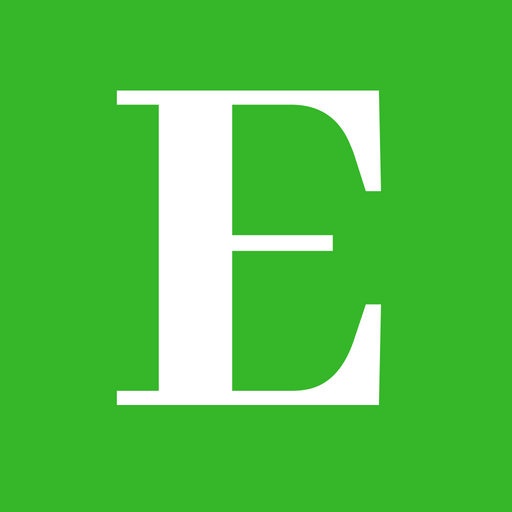 Betty is a qualified teacher with a Bachelor of Education (Arts). In addition, she is a registered Certified Public Accountant. She has been teaching and offering part-time accounting services for the last 10 years. She is passionate about education, accounting, writing, and traveling.