Best Middle Class Estates in Nairobi : According to the Kenya Bureau of Statistics 2022 report,  Kenyans who earn a monthly income of KSh46,356 and KSh 184, 394 are considered to be middle-income earners.  So if you are a Kenyan in the middle class, which is the best affordable place to live in Nairobi for you?
In this article, we are going to look at some of the best middle-class estates in Nairobi. Nairobi is the capital city of Kenya and home to more than 4 million people.
There are many estates in Nairobi, each identified by the social structure, amenities, and type of buildings among other factors. There are some that are occupied by the high-class people in society but today we are going to look at estates where the middle class lives in Nairobi.
Best Middle Class Estates in Nairobi
Upper Middle Class Estates in Nairobi
Below are Upper Middle Class Estates in Nairobi. The rent charged in most of the rental house found in these areas is a follows:
Type of House     Average Rent per month
One bedroom     40,000
Two Bedroom     50,000
Three Bedroom   80.000
Four Bedroom    100,000
1. Loresho
Loresho is situated close to Westlands, along the busy Waiyaki way. It is about 10 minutes drive from the city center. It is a middle-class residential area in Nairobi. The location features beautiful built homes as well as good security.
2. Ridgeways
Ridgeways is set in a serene environment just five-minute drive to Muthaiga and a walking distance from Runda estate. It is one of the middle class estates in Nairobi where one would love to live.
.Read: Affordable Estates in Nairobi
3. Garden Estate
Garden Estate is situated along Thika Road giving you a serene environment to live in. It is about 9 kilometres from the CBD. You have easy access to most amenities.
4. Kilimani
Kilimani is about 5 kilometers west of Nairobi's city center. Back in the early 20th century, it was one of the neighborhoods where British colonialists built homes, and it was originally designated as a residential area exclusively for white residents.
It wasn't until the 1960s that Kilimani became integrated, welcoming people from all races. Throughout its history, this neighborhood was mainly made up of low-density residential housing.
However, in recent years, starting around 2000, Kilimani has undergone significant changes. It has transformed into a bustling area with both high-density housing and a mix of residential and commercial spaces, including shops and offices.
5. Westlands
While Westlands was originally predominantly occupied by Kenyans of Indian descent, it has now become a favored residence for a substantial portion of Nairobi's high-income earners. Additionally, it shares its vicinity with upscale neighborhoods like Muthaiga.
Read: How to start a Security Company in Kenya
6. Lavington
Lavington is a peaceful residential suburb of Nairobi, Situated about 5.5 kilometers to the northwest of the ever busy central business district. It is a preferred neighborhood for Nairobi's upper middle class and upper-class residents. It's characterized by its low to medium-density residential layout, offering a serene and comfortable living environment.
Lower Middle Class Estates in Nairobi
Below are Lower Middle Class Estates in Nairobi. The rent charged in most of the rental house found in these areas is a follows:
Type of House    Average Rent per month
One bedroom     20,000
Two Bedroom     30,000
Three Bedroom  40.000
Four Bedroom    50,000
Read: Best Audit firms in Kenya
1. Thome Estate
Thome estate is situated along Thika Road near Nairobi's Safari Park Hotel. The estate features modern built estate and a beautiful compound.
2. Membly Estate
Membley Estate is a fast growing estate situated a short distance from Kenyatta University and Tatu City. It is about 1.5 Kilometers from the Thika Road.
Read: How to Report Mpesa Fraudsters
3. Mirema Drive
The Mirema drive is situated in Kasarani constituency, Nairobi, Kenya. It is situated between Nairobi's Thika road and the northern bypass. There are beautiful houses and the environment is serene
4. Fedha Estate Nairobi
Fedha estate is a Lower Middle Class Estates situated along Jogoo road.
5. Buruburu Estate
Buruburu is a large housing development within Nairobi City. It's home to many lower middle-class residents. The estate was planned back in 1974 and has six phases, with the fifth one finished in the mid-1980s. It covers a vast area of 85 ha and is situated just 8 kilometers outside of Nairobi's Central Business District.
Because of its closeness to the city, people from all walks of life have been drawn to this estate. This has led to an increase in businesses and home-based enterprises within the community.
6. Langata Estate
Do you need a decent house for your family? Lang'ata Estate is a a neighborhood in Nairobi, known for its middle-class residents. Within this suburb, you'll find various smaller housing communities called estates. Some of these estates include Otiende, Nairobi Dam, Southlands, Ngei, Jambo Estate, Onyonka, Madaraka Estate, Royal Park, Rubia, NHC Langata, Akiba, Sun Valley, Kutch Prant and many more.
These developments primarily consist of maisonettes or apartment blocks, offering a range of housing options for the community.
Read: How to Update Mpesa Menu
7. South C
South C, formerly known as South Compton during colonial times, is a middle-class residential estate situated in the southern part of Nairobi. It's positioned adjacent to Wilson Airport.
8. Thindigua Estate
This estate is situated along Kiambu road. The houses are well build with amazing finishing. The houses are quite affordable for the middle class.
Read: How to Activate Mpesa Account
Conclusion: Best Middle Class Estates in Nairobi 
The best middle-class estates in Nairobi offer at quality living spaces for those who aspire middle income earners who wish to call Nairobi a home. From the accessible and family-friendly communities of Kilimani and Westalands to the evolving and dynamic neighborhoods like South C and Thome. Nairobi's middle-class estates stand one of the places with improved security and accessibility. While each estate has its unique charm and character, they all share a common thread of providing a sense of belonging and a chance to thrive in this bustling metropolis. With excellent amenities, proximity to the city center, and a rich blend of cultures, these estates represent the heart and soul of Nairobi's middle-class life.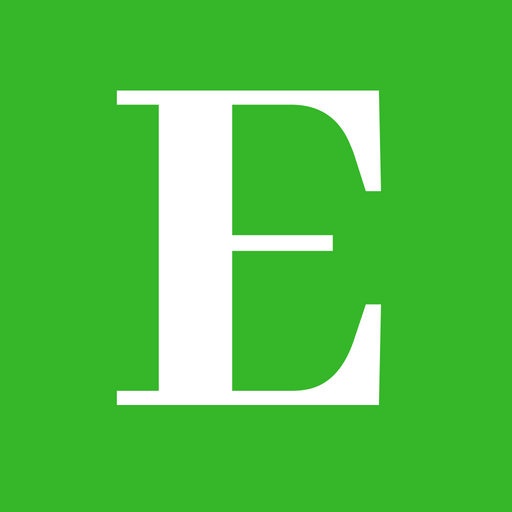 Betty is a qualified teacher with a Bachelor of Education (Arts). In addition, she is a registered Certified Public Accountant. She has been teaching and offering part-time accounting services for the last 10 years. She is passionate about education, accounting, writing, and traveling.