New MySafaricom App offers Safaricom customers a convenient self service channel to manage their Safaricom account and also to interact with Safaricom Customer care. It has now been upgraded. Get the new mySafaricom App with M-pesa
The Safaricom App now enables you to conveniently and easily access M-PESA services. The My Safaricom App (Beta) has been upgraded to enable you to access your M-PESA account and all other M-PESA services anytime and anywhere.
MySafaricom App Free Download for Android and iOS users.
The App enables more than 7.8 million smartphone users on Safaricom to perform a wide range of operations. By using the free Safaricom app one is able to check account balances, purchase data bundles, purchase airtime.  One is able to topp up other numbers, access of information on data bundle balance, transfer or redemption of Bonga points and access to M-PESA statements.
Related Content:
Mpesa Rates
Loan Apps in Kenya
Mobile Loans in Kenya
Small loans in Kenya
MySafaricom App can also be used to show you store locator that is near you. It also enables the user to view and manage tones on skiza services, view and manage charged SMS services, okoa services, and as a knowledge base among other services.
MySafaricom App contains searchable information on many of the services offered by Safaricom through the application named Knowledge Base, therefore eliminating the need to contact customer care for assistance on many issues that you might face. Be your own safaricom help care.
Download MySafaricom App Features
The app aims at putting more control in the palms of our customers. The app has a simple interface and users are to view dynamic and real time updates on their SMS, calls, and data use.
My Safaricom App offers the customers a convenient self service channel to manage their safaricom account and interact with Safaricom Customer care
The content on the app is regularly updated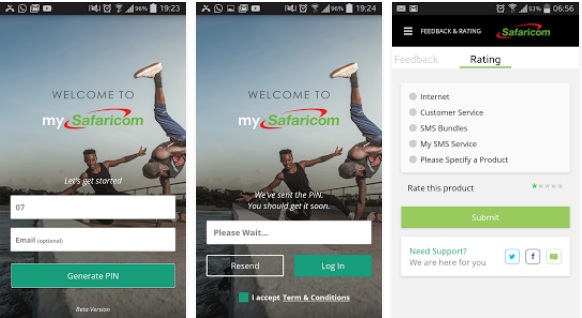 MySafaricom App Download
The app is available on the Safaricom AppStore, Apple App Store and Google's Play Store for Android. Get my safaricom app download below.
Get it on Google's Play Store for free
More and more people are downloading My Safaricom App as it's an easy way to discover and know more about Safaricom. Download my safaricom app today for a better experience and a way to discover the services offered by Safaricom. Get Mysafaricom App Free Download Now.
Related Content: Mpesa Charges
My Safaricom App with Mpesa Download
Get My Safaricom App with Mpesa today. Send your money with ease. Hakikisha before sending! Updated features, Get m pesa app download free
This app will enable you to send your money with ease and safe. Find My Safaricom App with Mpesa Download here.
My Safaricom App Install
Download the App from either the Safaricom Appstore or Google Playstore.
Launch the App,
Enter your mobile number, Email (optional)
Click Generate PIN
You will receive an SMS with a One Time PIN (OTP).
The OTP is automatically read by the phone.
Accept the Terms and Conditions
App will launch the homepage.
You are done
WHY USE mySafaricom APP – mysafaricomapp
M-PESA SEND MONEY – Enables you to select your contacts directly from your phone book, Hakikisha and check the transaction charges before hitting the send button.
TOP UP – Recharge your number and your loved ones by selecting their number directly from your phone book.
LIPA NA M-PESA – enables you to pay your bill and shop at your favorite stores with ease by using Hakikisha before making payments
PUK – Jichanue! Access your PUK and save it for a rainy day.
M-PESA STATEMENT: Download your updated M-PESA statement for the last one year and confirm all your transactions.
SKIZA – Discover and manage your favorite tunes.
BONGA – Jisort na Bonga points! Check your Bonga point balance, transfer and redeem them.
CHARGEABLE SERVICES; – Manage your subscriptions by confirming all your active services at a glance.
Read on How to Become an Mpesa Agent
What's New on mySafaricom App?
M-Shwari and KCB M-PESA – You can Access to Loan and Savings under M-PESA
Data Meter – enables tracking of your data consumption with ease
Bill Manager – It simplifies your utility payments
M-PESA 1 Tap – M-PESA 1 Tap is now available for NFC enabled phones running on Android 6 and above
QR Code Reader – You can SCAN and PAY
For Blazers – Favourite Plans & Data/SMS/Voice History
Personalized Offers – Receive exciting and customized in app offers
Get my safaricom app free download today and start enjoying the services. For sure its absolutely free – my safaricom app download
Enjoy free data bundle when you download mysafaricom app from http://hyperurl.co/mysafaricom . Offer available to first time mysafaricom app users. #twaweza
My Safaricom App: Loans & Savings
My Safaricom App with Mpesa
Searching for My Safaricom App with Mpesa? MySafaricom App with M-pesa provides you with the best way to manage your Safaricom account as well as interact with customer care. It's more like a self-service platform.
MySafaricom App is available for Android or iOS users, this makes it easy for anyone with an Android or iOS phone to download and use the App.
Services are available on mySafaricom App
Buy data and SMS bundle
Top Up
Request for an M-PESA statement
redeem Bonga points
View Bonga points
Transfer Bonga points
Talk to a customer care agent viaLive Chat or Facebook
Management of SMS services
Hakikisha while sending money
How to download the mySafaricom App with Mpesa
You can now download mySafaricom App with Mpesa from your phone.
Download the App from Safaricom Appstore or Google Playstore
After it has completed downloading Launch the App
Enter your mobile number or Email (this is optional)
Click Generate PIN
An sms will be sent to you with a One Time PIN
The OTP is read by the phone automatically
Accept the Terms and Conditions
The App will launch the homepage
Read on How to Become an Mpesa Agent
Benefits of mySafaricom App with Mpesa
Send money – the app enables you to select your contacts straight from your phone book. It enables you to Hakikisha as well as check the transaction charges before sending.
The lipa na m-pesa enables you to pay your bill and shop at any store with ease by using Hakikisha before making payments.
You can top up any number from your all by selecting the number you want directly from your phone book
Access of your PUK
Access to your M-PESA Statement – It enables you to download it so that you can keep track of your transactions.
From the app you can manage your favorite tunes
Check your Bonga point balance, redeem and transfer
Easy Manage of your subscriptions – It enables you to confirm all your active services at a glance
Access to customer care
It enables you to identify which apps are consuming your bundles.
Confirm your account balances
Check the Safaricom shop nearest to you
Download My Safaricom App with Mpesa Here
M-PESA on mySafaricom App: #NiRahisiNiFasta
FAQs
[sc_fs_multi_faq headline-0="h2″ question-0="What is mySafaricom app?" answer-0="New MySafaricom App offers Safaricom customers a convenient self service channel to manage their safaricom account and also to interact with Safaricom Customer care." image-0="" headline-1="h2″ question-1="How can I download my Safaricom app?" answer-1="1. Download the app from Appstore or Playstore
2. Open the app and verify your number
3. Generate your unique PIN
4. Enter your unique PIN
5. Accept terms and conditions
6. Enjoy the mySafaricom App
" image-1="" headline-2="h2″ question-2="What Services are available on mysafaricom App" answer-2="• Request for an M-PESA statement
• View, redeem and transfer Bonga points
• Buy data and SMS bundles
• Top up Airtime
• Customer Care Assistance – Talk to a customer care agent through Live Chat, Facebook or Twitter
• Management of SMS services
• Request for PostPay monthly bill
" image-2="" headline-3="h2″ question-3="How to secure mysafaricom App" answer-3="Go to setting > Secure with PIN and activate using the Service PIN. You will be required to enter this PIN whenever you access the App." image-3="" count="4″ html="true" css_class=""]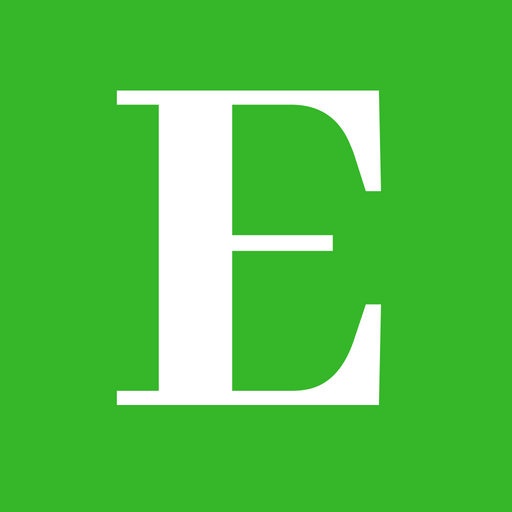 Elimu Centre is your one-stop-shop for all your education informational needs and much more.
Follow us at Elimu Centre