This article shows you how to activate your M-PESA Account. When you have registered for M-PESA, M-PESA will send you an SMS confirming that the registration has been successful. Activate your M-PESA menu on your account using the '4-digit Start Key' sent to you by M-PESA as per the following instructions: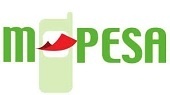 • Go to Safaricom menu and select M-PESA
• Select 'Activate' or 'Wezesha'
• Enter the 'Start Key' (4-digit number received from M-PESA)
• Create a new PIN (a preferred 4-digit number that will be your PIN)
• Confirm the PIN by entering the 4-digit number again
• Enter your ID number (same as the one the agent entered upon registration)
M-PESA will send a menu to your phone with a 'Secret Word', press OK on receipt.
If you do not receive a Start Key upon registration or accidentally delete your Start Key SMS:
• Call line 234, or go to any Safaricom Retail Shop and request for a new Start Key
• A new Start Key will be sent to you via SMS on your mobile number
• Activate your M-PESA account as per instructions above