Sales Quotes of the Day: Good marketing strategies are the ones that are able to present products to consumers and bring in new customers.
It is important for every sales team to be well-motivated and there are many ways to motivate sales and marketing teams like proper remuneration, appreciation, and providing necessary information and data.
Additionally, practical Sales Quotes can also add motivation. Below we have looked at some of the best motivational sales quotes
Sales Quotes of the Day
1. "To make a sale. sometimes all you need is 20 seconds of insane courage, 20 seconds of embarrassing bravery."
2. "If you want to conquer the world, don't sit at home and think about it. Go out and get busy."
3. "When you are tough on yourself, life is going to be infinitely easier on you." – Zig Ziglar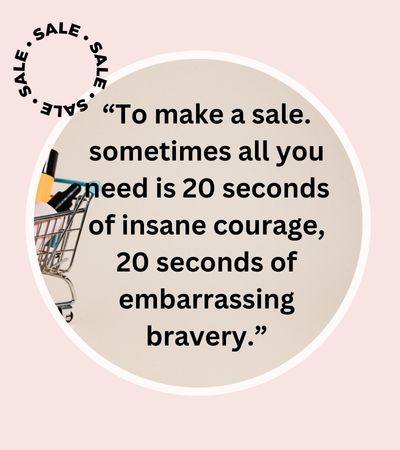 4. "God gives the nuts, but he does not crack them" Franz Kafka
5. "Don't let small minds convince you that your dreams are too big."
6. "Don't let someone dim your light, simply because it's shining in their eyes."
7. "You were born to win, but to be a winner you must plan to win, prepare to win, and expect to win." – Zig Ziglar
Read: Company Message for Business Cards
8. "If you have a book that's selling, make another version."
9. "Only the mediocre are always at their best, great people look for opportunities to make themselves better."
10. "Committing to a goal does not bring an action, yet committing to an action will invariably bring you to your goal."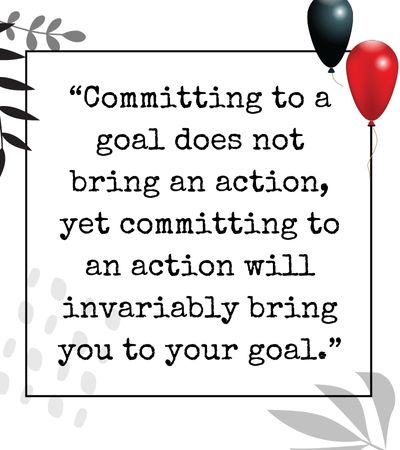 11. "You are not here to be average; you are here to be awesome."
12. "Failing is an event, not a person. Yesterday ended last night." – Zig Ziglar
13. "If it scares you, it might be a good thing to try." Seth Godin
14. "Great salespeople are relationship builders who provide value and help their customers win
Read: Positive Quote for Workplace
Quotes About Marketing And Sales
1. "Good salespeople explain concepts in their own words."
2. "Great bus facilities first class but we all know what makes the difference, its Kevin the driver-friendly, relaxed, and helpful."
3. "Life is a classroom – only those who are willing to be lifelong learners will move to the head of the class." – Zig Ziglar
4. "What helps people helps business." Leo Burnett
5. "Growth demands a temporary surrender of security." Gall Sheehy
6. "You learn to speak by speaking, to study by studying, to run by running, to work by working: and just so, you learn to love by loving. All those who think to learn in any other way deceive themselves." St Francis de Sales
7. "Every accomplishment starts with the decision to try."
8. "Never let the odds keep you from doing what you know in your heart you were meant to do
9. "When life gets blurry, adjust your focus."
10. "Life is a classroom – only those who are willing to be lifelong learners will move to the head of the class." – Zig Ziglar
Read: Employee Appreciation Card Messages
Motivational Sales Quotes to Start The Day
1. "It is never too late to be what you might have been." George Eliot
2. "You can't always wait for the perfect time. Sometimes you must dare to jump."
3. "One day you will thank yourself for not giving up."
4. "You cannot see the whole path ahead, but there is usually enough light to take the next step."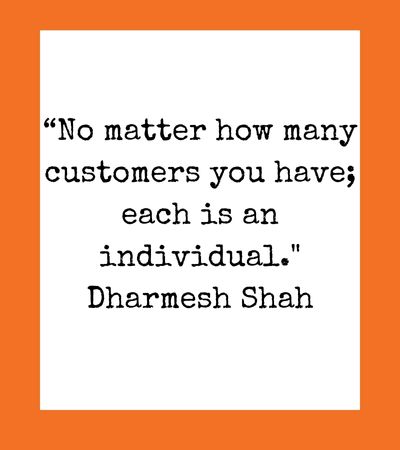 5. "Life is too short to spend your time avoiding failure."
6. "Be faithful in small things because it is in them that your strength lies." Mother Teresa
7. "Keep your face to the sun and you will never see the shadows." Helen Keller
8. "No matter how many customers you have; each is an individual." Dharmesh Shah
9. "If the buyer has a poor experience with a seller, they'll simply move into the next channel." Mary Shea
Read: Saturday Motivational Quotes for Work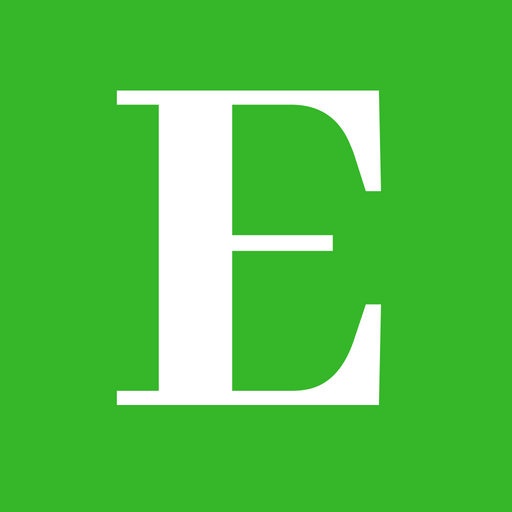 Betty is a qualified teacher with a Bachelor of Education (Arts). In addition, she is a registered Certified Public Accountant. She has been teaching and offering part-time accounting services for the last 10 years. She is passionate about education, accounting, writing, and traveling.