National Girl Scout Day Messages: Every year on 12 March as we celebrate Girl Scouts Day, it is good to appreciate girl scouts for the good work they do. Their volunteering to bring some difference to the community around them should not go unnoticed. So if you have a friend, classmate, or relative who is in Girl Scout, send her an inspirational Girl scout day message, wish or quote.
National Girl Scout Day Messages
1. Happy National Girls Scouts day, you continue to inspire many other young people in society. Your courage is outstanding.
2. On this Girls Scouts day, we celebrate you for being girls who choose to stand out and do things that make our society a better place. Have a wonderful Girls Scout day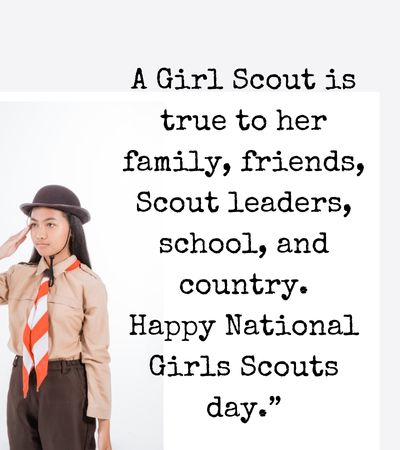 3. Congrats on going beyond what is expected and rising above the ordinary. Keep up the good work
4. Cheers! It's a happy national girl scout day that we honor and celebrate the life of Juliet Gordon Mow and many girls in the world who follow in her footsteps to make the world a better world.
5. Thank you for your service to the community. Always work hard and meet the goals you have put for your life. Best wishes on National Girl Scout Day
6. With lots of admiration and appreciation, I am wishing you a happy and memorable national girl scout day. All the best
7. Let this National Girl Scout Day be a reminder that your action regardless of how big or small will always have an impact. Best wishes to you.
8. As we celebrate National Girl Scout Day don't fear to have a place in your heart and mind to do good to others. Happy National Girl Scout Day
Read: Happy Children's Day Message from Teachers
Girl Scout Inspirational Quotes
1. "Without expecting any rewards, girl scouts always volunteer to help others."
2. "Without good manners and politeness, one can't become a girl scout."
3. "It is the little visionary girl, that grows up to become a woman with a vision."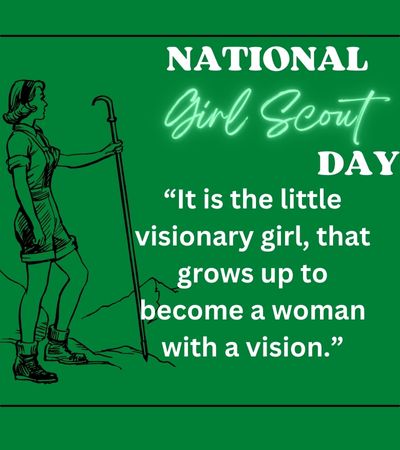 4. "Be the courageous girl who went for it."
5. "A Scout is true to her family, friends, Scout leaders, school, and country."
6. "One Girl Scout Can Make a Difference but Together We Can Rock the World."
7. "With her truth and dedication, a girl scout becomes a dependable person."
8. "They told me I couldn't that's why I did this."
9. "A Scout is reverent toward God. She is faithful in her religious duties. She respects the beliefs of others."
Read: Friday Quotes for Students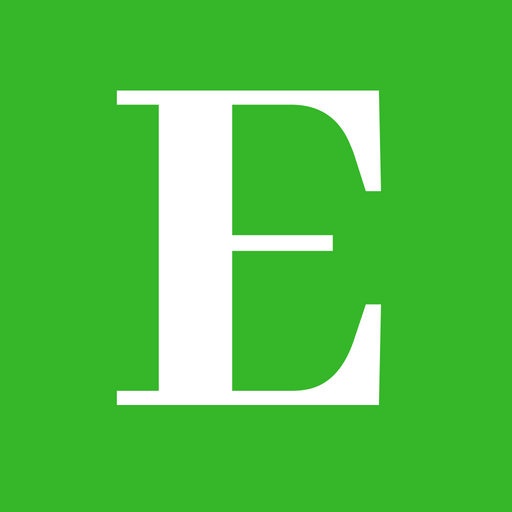 Betty is a qualified teacher with a Bachelor of Education (Arts). In addition, she is a registered Certified Public Accountant. She has been teaching and offering part-time accounting services for the last 10 years. She is passionate about education, accounting, writing, and traveling.