Graduation Messages from Teachers to Students: Graduation time is one of the best moments that a teacher can encourage and inspire the graduate as they step into another phase in their life. As a teacher to help come up with the best graduation messages for your student we have compiled the following messages.
Graduation Messages from Teachers to Students
1. It has been years of sacrifices and self-motivation. You surely have come a long way, proud of you, and I wish you all the best as you graduate from college.
2. After a delightful and productive time on your college journey, you are now ready to graduate and go out and fulfill your dreams Congratulations!
3. I must say I'm proud to be your teacher. Graduate well and continue to aim for the best and be a good cohort for this great school.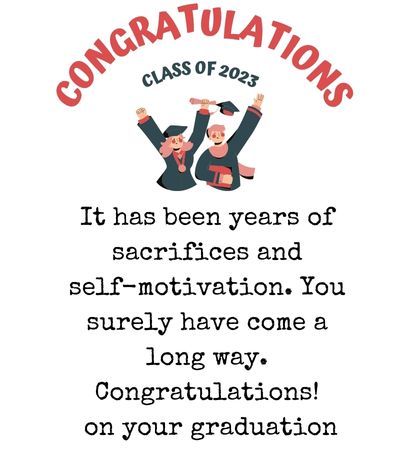 4. Congratulations to my student who are now graduates. I am so happy to have witnessed you take a journey that you have completed in success.
5. Cheers to you graduates, I am assured you will be able to do exploits in whatever professional field you get into. I wish you blessed days ahead
Read: Cool Quotes for Graduation
6. Congratulations on this special graduation day. You have done an amazing job and now it is time we celebrate the far you have come. All the best
7. As you graduate I pray that all your plans to achieve your dreams will fall into place, happy graduation day to you.
8. It is a wonderful and jubilant day of your graduation. Congratulations! You are now joining our alumnus group as one of the best graduates of our present times
9. As you graduate be ready to embark on a life journey that is both challenging and inspirational. Happy graduation day to you
10. Congratulation my dear students, you are one of the most excellent students I have ever interacted with. I know your future will be bright if you maintain the excellency in you
11. Today I am a proud teacher, seeing you graduate with flying colors means a lot to me. Wishing you the best, now and in the future.
Read: Motivational Quotes for Graduates
Inspirational Message for Graduating Students from Teacher
1. Warmest graduation wishes from your teacher! You have earned your diploma with devotion and hard work. Congratulations.
2. Congratulation graduate, I am joyful to share with you one of your life achievements. Have a marvelous graduation day.
3. Congratulations on your well-deserved success. You are both talented and visionary. Cheers to better days waiting for you.
4. Your positive attitude will continue to make a tremendous difference in your life. I joyfully extend my congratulatory message knowing many opportunities lie ahead of you.
5. The journey of your life is only beginning, be focused and more determined to become a better person. Happy Graduation
6. Now more than ever you must be willing to put more energy into your life to achieve your goals in life. Keep up the same good work and congratulations
Read: Quotes to Graduating Daughter
7. Warmest graduation wishes to all the graduates! Always remember the road to success is never easy, nor is it for the faint-hearted. Happy graduation day to you
8. Wishing you the best in your future endeavors. The future is yours, go get the better of it.
9. Congratulation on reaching this milestone! Enjoy every moment of your graduation. You deserve it.
10. Having achieved your academic goals means you can also achieve your life's goals. Congrats on your graduation
11. All the best in life and always choose to settle for nothing but the best. Happy graduation to you
12. Graduation is often a rare occasion in our life. Congrats on your graduation, hope this is only the beginning of great things for you.
13. Congratulation on your outstanding performance and dedication. Best wishes to you
14. You dreamed, you believed, you planned, you worked, and you conquered. Congratulations on achieving this landmark.
15. Hurray! You've made it this far. Hope you are now prepared for a whole new adventure in your life. Enjoy your graduation.
Read: High School Graduation Wishes
Conclusion: Graduation Messages from Teachers to Students
As a teacher, your graduation messages to students don't have to be the same always. You can choose to add some uniqueness, cheerfulness, and fun.  Hope the above messages will guide you to come up with inspirational graduation messages for your students.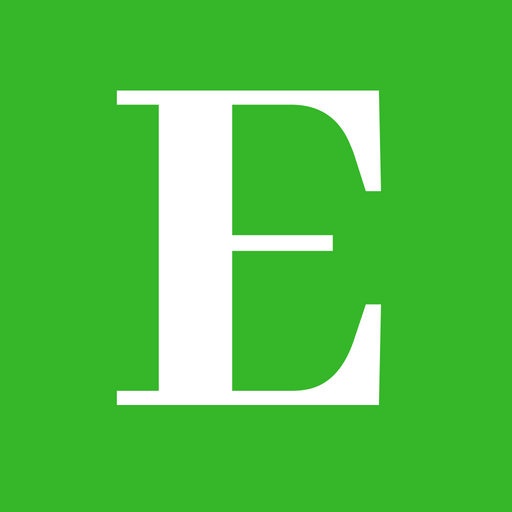 Betty is a qualified teacher with a Bachelor of Education (Arts). In addition, she is a registered Certified Public Accountant. She has been teaching and offering part-time accounting services for the last 10 years. She is passionate about education, accounting, writing, and traveling.