Cool Quotes for Graduation: You can bring a smile to your friends and loved ones by sending them sweet graduation messages. As you find the time to celebrate the new graduates ensure you have the most inspirational graduation quote or messages. A thoughtful graduation quote will be a good addition to your gift, so take time and look at the below great graduation quotes to have an idea of what to say.
Cool Quotes for Graduation
"Graduate well, but remember to always look for ways to improve your knowledge"
"Education turns people from being good to becoming better"
"Education adds freedom in one's life, only we can enslave ourselves with our thoughts"
"The things we learn with pleasure are never forgotten"
"Graduation from college only welcomes one into life's college"
"The only way that education will end is when life ends"
"Learning through instructions ends in a classroom, in real life. experience become the better teacher"
"Graduating from school with honors does not mean you will graduate well in life; the struggle continues"
"Education is the surest investment to earn an interest in your life"
"Society needs more educated people who can bring a difference than only those who are just educated"
Great Graduation Quotes
"Graduation is a stage in your life that turns you from a caterpillar to a butterfly."
"School educates the students but at the end of the day what is learned is that which can be remembered and utilized in life."
"What you learn no one can take it away from you, so learn well."
"Education without good character is destined to only take you where integrity is not needed"
"Success will not come to those who always seek permission."
"If you make the best out of every situation, greatness will not be far away."
"An educated mind is a creative mind that does not fear being criticized."
"If you are not a risk taker, you can only settle for the ordinary."
"Education is the key to life, it will open doors for attaining the best."
"After graduation be ready to exercise your brain muscles to think and dream bigger."
Cute Graduation Quotes
"When you wait for good things to come your way, you will be overtaken by those who put the effort to search for the good things."
"Success comes from the inner sacrifices not from the outer glories."
"Education is one of the pathways to success, to enjoy the good fruits of education you must work hard."
"If you easily give into peer pressure, you will often miss out on the great opportunities in life
"A life lived in integrity is better than a life full of praises"
"Graduation is only the beginning, not the end; you are nowhere near the end"
"If you start by doing what you can, you will soon be able to do what you thought you couldn't"
"Dreams without action and plan will always remain to be so, dreams"
"After school, you are now free to write the story you want for your life"
"If you fail to fulfill your life's purpose, you will end up fulfilling other people's purpose."
Short Graduation Quotes
"You can do anything, but not everything. —Anonymous
"Innovation differentiates between a leader and a follower." —Steve Jobs
"Nothing in the world is more common than unsuccessful people with talent." —Anonymous
"You may have to fight a battle more than once to win it." —Margaret Thatcher
"Success is the sum of small efforts, repeated day-in, and day-out." —Robert Collier
"All progress takes place outside the comfort zone." —Michael John Bobak
"The only place where success comes before work is in the dictionary." —Vidal Sassoon
"The successful warrior is the average man, with laser-like focus." —Bruce Lee
"Motivation is what gets you started. Habit is what keeps you going." —Jim Ryun
"There are no regrets in life. Just lessons." —Jennifer Aniston
Sweet Graduation Messages
With lots of admiration, I am wishing you a jubilant graduation. Cheers to finishing your college education in style.
As you graduate, I welcome you to a life full of adventure and great opportunities for all those who dare to dream. Happy graduation day
Congratulations! Attaining your graduation dream required hard work and dedication.
The next chapter of your life looks promising, best graduation wishes to you.
The end justifies the means, congrats on all the effort you put in place to come this far.
I am happy I took the time to believe in your plan and abilities. You have made me so proud. Happy graduation day to you
Cheers to the grad who deserves a trophy for doing the very best to emerge as a winner. Cheers to a happy graduation
You have proved we can do anything if we put our minds to it. Congratulations on your graduation
May your dreams fly higher just the way you have excelled with flying colors. Best graduation wishes to you
I am beyond being proud; your positive attitude has allowed you to graduate among the best. Happy graduation day to you 
Short Graduation Messages
Congrats to the smartest grad in my life
After hard work, come good results, cheers to a happy graduation
Time to celebrate for the graduate has successfully finished the race
We couldn't be prouder of you, congratulations
To the grad who settled for nothing but the best, happy graduation to you
As one door closes in your life, another one is being opened. Congrats
Congratulations and best wishes as you take the adventures of your life
Congrats on chasing your dream to the end
Have a memorable graduation with lots of celebration for your achievement.
congrats on your graduation, you are a good epitome to those around you
Conclusion: Cool Quotes for Graduation
You will be able to come up with Cool Quotes for Graduation if you take some time and think about the best messages you would like to pass to the graduate. As you go through the above quotes for graduation you will have two or more insights on the best words to use. Hope your graduation message will bring a smile to your loved ones.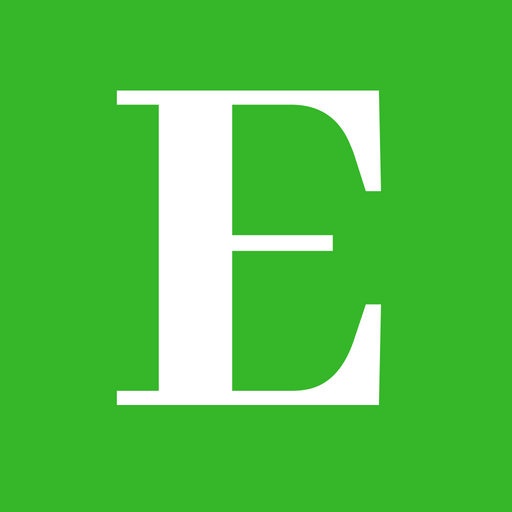 Betty is a qualified teacher with a Bachelor of Education (Arts). In addition, she is a registered Certified Public Accountant. She has been teaching and offering part-time accounting services for the last 10 years. She is passionate about education, accounting, writing, and traveling.