Quotes to Graduating Daughter: Are wondering what to say to your daughter on her graduation? In this article, we have compiled the best congratulatory graduation messages for your daughter. After years of hard work, you can only wish and hope for the best future for your daughter. Our Graduation Quotes for our Daughter will not only help you celebrate her achievement; they will also motivate her to continue working for the best.
Graduation Quotes for Daughter
1. "Success is the sum of small efforts, repeated day in and day out." — Robert Coolier
2. "I'm a great believer in luck, and I find the harder I work the more I have of it." —Thomas Jefferson
3. The primary success factor is knowing how to learn from others and rely on yourself.— Denis Waitley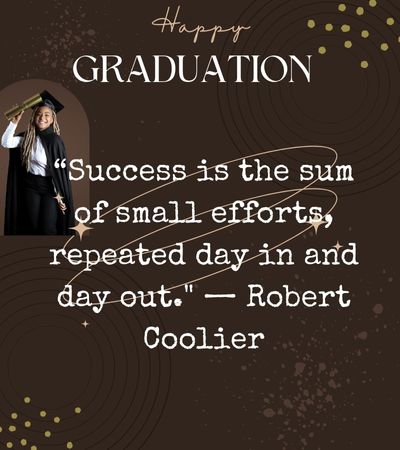 4. "Fortune favors the bold, that is why people who look for opportunity are successful."
5. "Live your vision and demand your success." —Unknown
6. "The way to overcome failure is to learn, adjust and TRY AGAIN." —Unknown
7. "The elevator to success is out of order. You'll have to use the stairs…One step at a time.
8. "Never settle for just getting the job done, excel
9. "A constant struggle, a ceaseless battle to bring success from inhospitable surroundings, is the price of all great achievements." Marden
10. "Finish what you start, and success will take notice." Ranal Currie
Read: Inspiring Graduation Messages
Quotes to Graduating Daughter
1. After persistence and hard work come good results. It is wonderful to see you graduate my dear daughter!
2. Your long and hopeful journey is ushering you into another great celebration of your life. Congratulation on your graduation.
3. Life is a journey that comes with various milestones, your graduation is one of those best moments you have made us proud. All the best
4. On this momentous day, we celebrate your successes. Looking forward to the best things in your life.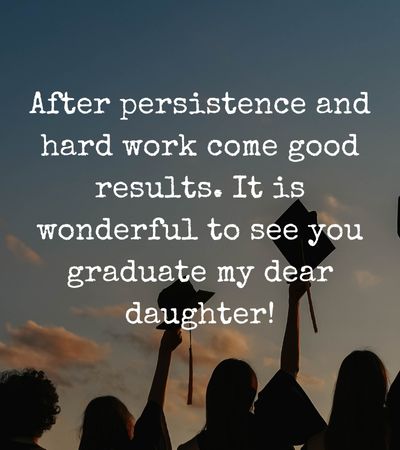 5. Your graduation welcomes another opportunity for you to start your new phase of achieving your dreams. Congratulations on your graduation
6. Nothing comes easy in life! Cheers for all the sacrifices you have put in place to attain the best. Congratulations
7. As you continue reaching out to the stars, take time and celebrate the accomplishments you have attained. All the best on your graduation
8. You are the daughter any parent would wish for. As you graduate I know your future looks bright since you always aim for the best. Congrats
9. You deserve a standing ovation for the proud moment you have added to our life, happy graduation day to you!
10. Life may not be certain when we commit our life to excellence we can expect better results. Cheers to the jubilant graduation 
Read: Daughters Day Quotes, Wishes, and Messages from Mother
Graduation Quotes from Parents to Daughter
1. Life needs one to embrace the true spirit of hard work and persistence. Congratulation to you, our daughter, on your graduation.
2. Happy graduation day to you dearest daughter! Always choose to be hopeful and confident in everything you do.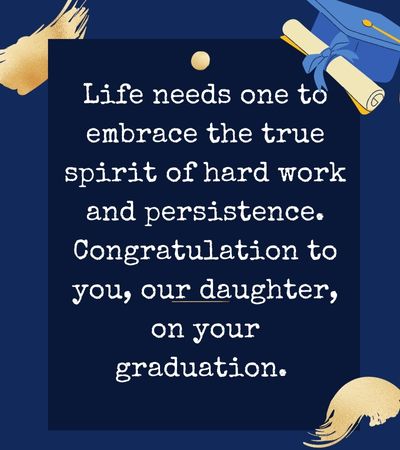 3. Your graduation proves that you are smart, focused, and patient. Looking forward to a great graduation day
4. Nothing in life is more limiting that our mind. As we celebrate your graduation day, choose to dream bigger and limitless spirit.
5. Cheers to our loving daughter for attaining the best! Your determination and positive outlook will get you far.
6 We cherish the good achievement you have attained through your hard work.  Congratulation and thanks for making us proud.
7. Success is not far away from anyone determined to fulfill the best. We celebrate with you this special graduation.
Read: Sons Graduation Quotes
High School Graduation Quotes for Daughter
1. When talents and hard work are put together great results are achieved. Congratulations on your high school graduation.
2. Happy graduation dear daughter! Success is achieved by those who plan for it. May you continue planning for the best.
3. As you graduate don't forget that success is still waiting for you to conquer it. All the best with your graduation.
4. Your high school graduation is something good.  Now aim for ways to better your best. Congratulations!
5. You will likely achieve greatness if you put your mind to it.  Your high school graduation is only the beginning of your success journey.
Read: Thank You Card Messages for Graduation
6. Congratulations my dear daughter on your high school graduation. Never forget that the recipe to getting to the top needs extra self-sacrifice and hard work.
7. So proud of you for graduating today, always make the choices to achieve what your mind has aimed for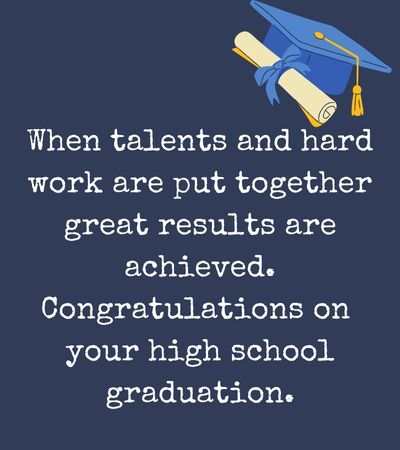 8. When life offers you a challenge, be ready to show up and win. Congratulation on winning this race
9. Today's graduation is in the right direction for a brighter future. Happy graduation!
10. Congratulations on moving another step in your life. Keep moving and don't settle for anything less than what you are meant to achieve
Read: Proud Parents Quotes for Graduation
Inspirational Graduation Quotes for Daughter
1. Congratulation on your graduation. Cheers for using your time to prepare for a better tomorrow
2. As you graduate, keep on learning and discovering the potential within you. Happy graduation!
3. Constant change is important in your life. Congrats on your graduation! Seize every opportunity to make yourself better
4. Education is a lifelong process. Today's graduation only means you are well-equipped to look for ways to challenge your mind.  Congratulations on your graduation.
5. Congrats on gaining the life lessons needed for you to graduate from high school. Now aim to better your knowledge. All the best
6. Let your high school graduation be a better stepping stone for you to better your life. Cheers to wonderful graduation dearest daughter
7. Don't fear to stretch your mind with great ideas. So happy to see you graduate from high school 
Read: High School Graduation Wishes
Graduation messages for Daughter from Mom
1. I know coming this far wasn't a walk in the park. May today's graduation be a channel for you to attain your dreams. Happy graduation from your mom
2. My princess, I am happy that you have embraced good virtues in life. Cheers to joyful graduation.
3. No obstacle prevented you from graduating today. I am proud of you my daughter. Happy graduation.
4. I am excited to see my beautiful daughter graduate. You are now ready to face the world with a better approach and mindset. Congratulations
5. Happy graduation, my daughter! New opportunities are waiting for you to find ways to explore, learn, and achieve success. God bless you on your graduation.
6. Life is about self-improvement; congratulation on graduating a better girl than the person you were 4 years ago. Happy graduation to you
7. Cheers to this wonderful graduation day. I hope you will keep believing in yourself!
8. Congrats on graduating with excellent performance. You have made me proud. Happy graduation day to you!
Read: Cool Quotes for Graduation
Conclusion: Quotes to Graduating Daughter
The above graduation quotes for daughter your illustrate some of the best graduation messages/quotes you can send to your daughter. As a mom or dad, you don't have to find it difficult to have the right graduation messages. If you have no idea what to say to your daughter on her graduation, pick one or two messages above and edit them to come up with a personalized graduation message for your daughter.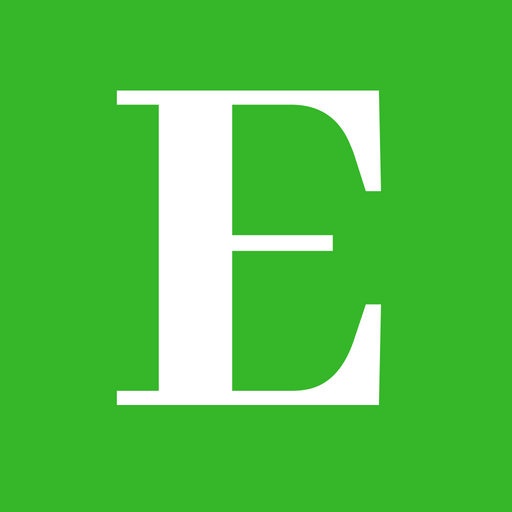 Betty is a qualified teacher with a Bachelor of Education (Arts). In addition, she is a registered Certified Public Accountant. She has been teaching and offering part-time accounting services for the last 10 years. She is passionate about education, accounting, writing, and traveling.