Sons Graduation Quotes: Your son's graduation day is finally here. To be sincere this is one of the greatest achievements in his young life and as a parent, you want to celebrate him in the best way possible. To brighten your son's graduation day ensure you have the Graduation Messages to Son to congratulate him. Good graduation quotes for your sons can be both inspirational and motivational. Below we have compiled the best quotes for son's graduation
Sons Graduation Quotes
1. Congratulation on reaching the shoreline of getting a better education. Enjoy every moment of your graduation.
2. Congratulations on seeking ways to improve your knowledge. All the best on your graduation.
3. Happy graduation to the son who committed his time to seek a better opportunity to invest in his future.
4. You are now better enabled to fight the challenges of life. Congrats on your graduation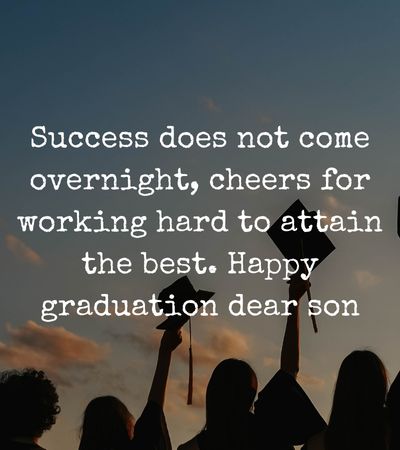 5. Success does not come overnight, cheers for working hard to attain the best. Happy graduation dear son
6. As you graduate understand that you are steadily turning your dreams into a reality. I am proud of you.
7. You placed yourself out of your comfort zone and today you graduate with success. Proud of you, son. Happiest graduation day to you
Read: Inspiring Graduation Messages
Graduation Quotes for Son
1. You are an overcomer! You have overcome all the obstacle to ensure you graduate today. Congratulations my son
2. You have come this far because you put your mind to it. Hope to see you at the top. Congrats on your graduation.
3. Congratulations on choosing to remain focused on your education. Have a memorable graduation day
4. I am proud to see you graduate with determination. You have done your best to place your future in the right direction
5. Your sleepless nights are being rewarded with great celebration. Happy graduation day to you, son
6. Important life lessons are always there to be learned. Always challenge yourself to come out of your comfort zone. Cheers to a wonderful graduation.
7. Congrats on your graduation, now you have some of the necessary skills you need to face the challenges of life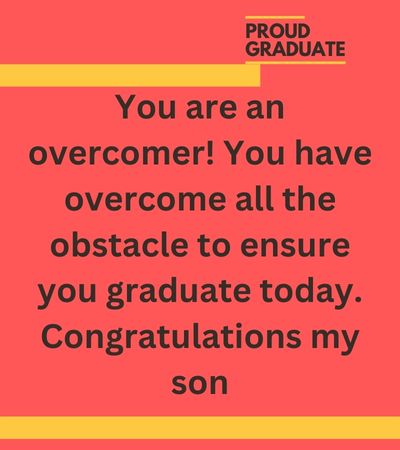 Read: Congratulations Message for Graduation for Best Friend
Inspirational Message for Graduating Son
1. Choose to graduate with a better perspective in life. Be willing to go the extra mile to attain the best. Cheers to a wonderful graduation
2. You make plans to turn your dreams into reality.  Congratulation on your graduation! Your dreams are now nearer than you think.
3. Son, you graduate today as a better person.  Cheers for utilizing your time, effort, and training in the best way possible. All the best on your graduation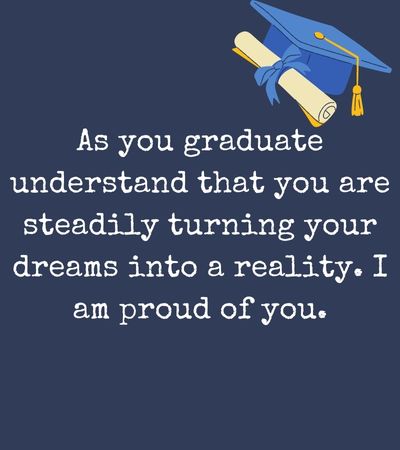 4. Persistence and hard work are necessary to become a winner. Keep up the right attitude. Happy graduation to you
5. Hope you graduate well, let consistency be the tool with which you aim for greatness.
6. Cheers to a new beginning in your life.  Today's success is only a door for you to look for other better opportunities. Happy Graduation
7. Happy graduation! May this be the start of a bright path for your future.
Read: Quotes to Graduating Daughter
Graduation Messages to Son
1. It is with great joy that I celebrate this memorable graduation day.  Your achievements have made me a proud mom. Best wishes to you
2. All the best as you graduate! To watch you graduate means a lot to me. Congratulation on holding on to the end. Cheers
3. Congratulation on attaining a wonderful milestone in your life. Happy graduation, son.
4. We are proud of you, my son. May the coming days be better. Congratulations!
5. Congratulations my son, on your graduation. As your father, I have confidence that you can attain the dreams in your life if you have the right focus.
6. It's my joy as a father to see you celebrate your graduation. Cheers to more great achievements. Congratulations on your graduation.
7. Congratulations on reaching a different phase in your life. Looking forward to celebrating with you. All the best.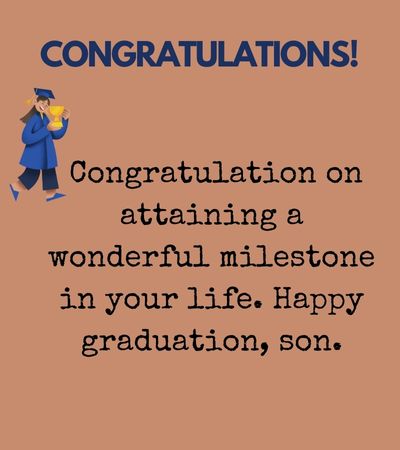 8. Thank you for making us proud. Your positive attitude and hard work are impressive. Congrats on your graduation.
9. I am grateful to God for giving us a wonderful son like you. Your consistency, hard work, and patience have borne this jubilant graduation day. All the best
Read: Proud Parents Quotes for Graduation
Conclusion: Sons Graduation Quotes
It is a great moment for every mom and dad to witness their son graduate. The above quotes for son's graduation will assist you to come up with a unique and inspiring graduation message for your son. All the best as you watch your son celebrate a milestone in his life.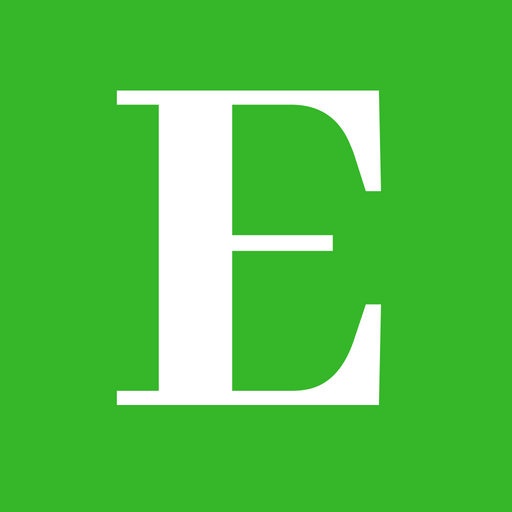 Betty is a qualified teacher with a Bachelor of Education (Arts). In addition, she is a registered Certified Public Accountant. She has been teaching and offering part-time accounting services for the last 10 years. She is passionate about education, accounting, writing, and traveling.