Welcome Back Messages for Teachers: Are you a principal or teacher looking for the best welcoming messages for teachers? After a summer or winter break, it is important to welcome your fellow teachers back to school. On this page, we have compiled messages that will make your teachers feel welcomed and inspired for the new academic year or semester.
Welcome Back Messages for Teachers
1. It is another semester filled with countless chances to make our school a better place. Feel welcomed
2. A warm welcome to you, a new session signifies an opportunity to become wiser, stronger, and better in what you do.
3. Welcome back, teachers. Be motivated since your students look forward to learning new things from you. Happy new academic to you.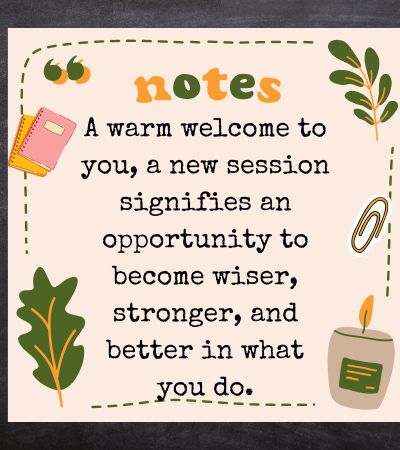 Read: Best Wishes for the New Academic Year for Teachers
4. It is great to see our greatest teachers. As we start the semester I wish you a fantastic experience with your students
5. Welcome to school, after a relaxing break, it is now time to inspire, teach, and challenge your learners.
6. Best wishes to you in this new academic year. When we work together, nothing will be impossible.
7. Welcome back to a new academic year. we appreciate the continued support you extend to us. May this be an exciting year.
8. Welcome back to school. I hope you enjoyed your break. May this academic be an opportunity for you to fulfill your life's goals?
Read: Thank You Note for Teacher from Parents
Welcome Back Message to Teachers From Principal
1. Dear teachers, feel welcome back to school. It is through your dedication that the school continues to perform well.
2. It will be an honor to work with you this semester. I wish you the best and welcome back.
3. As we begin another session, I hope you are inspired to bring out the best in your students. Happy academic year to you
4. It is a great time to embark on the best chance to nurture and inspire younger minds to become better.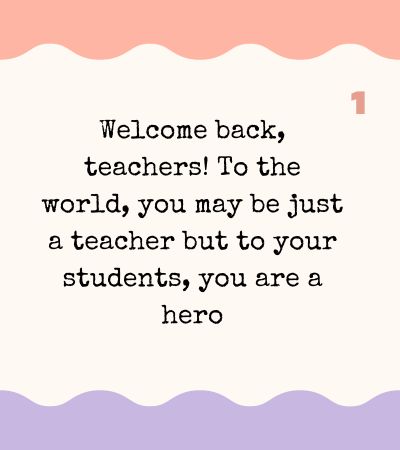 5. Welcome back, teachers! I believe this semester is going to be remarkable and successful.
6. As we welcome you for another session, feel appreciated for all the good work you do.
7. If we put our minds to doing our best, this year will be better than we ever thought. You are very much welcomed
Read: Thank You Message for Students from Teacher
Welcome Back Teachers Message
"Welcome back teachers, hope you enjoyed the break. As we start another school year, I want to thank you for the lessons you continue to offer our students. Your good work is always noticed. The school has entrusted you to bring positive change to our learner's life. This year, if we work together with dedication we are going to achieve the best. I look forward to a fruitful academic year. Wishing you the best."
Welcome Back Quotes for Teachers
1. Welcome back, teachers! To the world, you may be just a teacher but to your students, you are a hero
2. It is through your dedication, commitment, and affection that a young mind is transformed into a great profession
3. You are a great educator and instructor who educates from the heart
4. It is a blessing to fulfill the curiosity of younger person with more curiosity to learn more
5. Welcome to another year that allows you to write in the unerasable minds and hearts of your learners.
6. Without teachers, life would not have classes
Read: Welcome Message to Parents from Teacher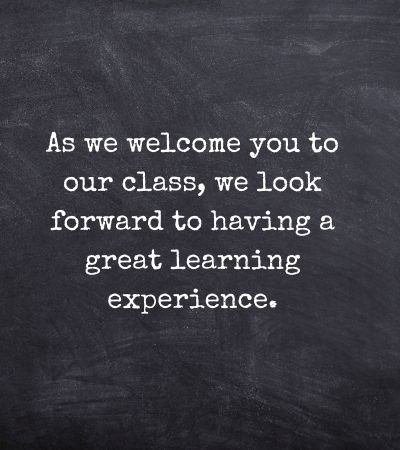 Welcome Message for New Class Teacher from students
1. Welcome to this class, we are honored to have you.
2. This will be an exciting year for us, having you as our new class teacher is a joy. Welcome
3. We look forward to having an interactive session with you, welcome to our class.
4. As we welcome you to our class, we look forward to having a great learning experience.
5. Feel welcome, it is a hopeful new year and we are ready to offer you the best environment to offer your best knowledge.
6. We are glad to welcome you as our new class teacher. May this be the best class you ever interacted with.
Read: School Reopening Message to Parents
School is a community where everyone should feel welcomed. To welcome your fellow teachers after a break, you can personalize one of the above messages.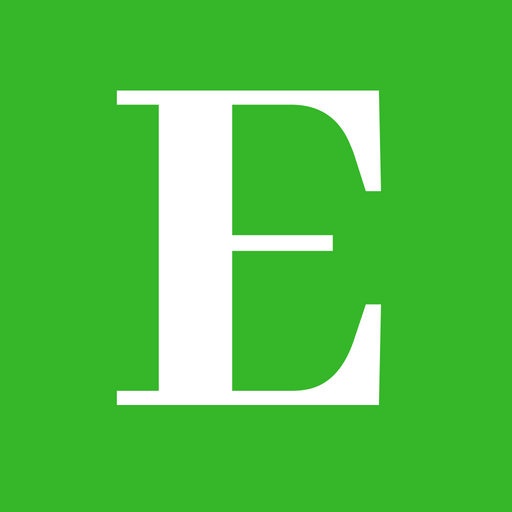 Betty is a qualified teacher with a Bachelor of Education (Arts). In addition, she is a registered Certified Public Accountant. She has been teaching and offering part-time accounting services for the last 10 years. She is passionate about education, accounting, writing, and traveling.