Examples of Community Service for Students: Do you have some interest in participating in community service or are you looking for community service examples for students? In this article, we have looked at some of the best ways you can give back to society by doing community work. You will be able to assist others and even have an impact on other people's lives. We have looked at community service ideas that will enable you to get into the right field.
Examples of Community Service for Students
1. Volunteer to assist at a charity public sale.
2. Offer to be read books or letters to any visually impaired person.
3. Take part in National Youth Service Day in April.
4. Participate in a charity contest.
5. Startup an event or parade for Memorial Day.
6. Organize a wheelchair team in any preferred sport.
7. Hold a baking contest in your community.
Find Also: Transition Sentences for Essays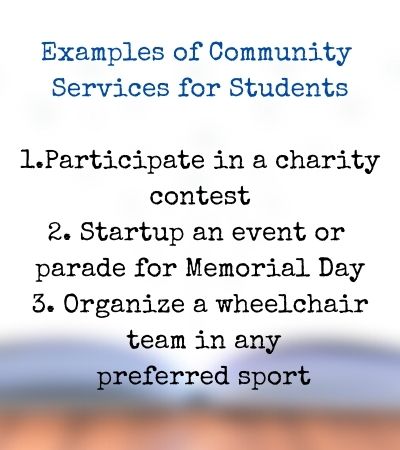 8. Babysit in the course of PTA meetings.
9. Clean up litter on a park after a social event
10. Coach a kids' sports team.
11. Contact your representatives about local issues.
12. Donate blood if you are of age and have parental approval
13. Educate beach lovers on pollution
14. Offer fitness sessions for the kids
15. Create awareness of safe driving
16. Help foreign language learners to practice conversation.
17. Help kids with their schoolwork.
18. Offer free translation services
19. Mow your nearest lawn.
20. Offer dog-walking services.
Read Also: List of Extracurricular activities
21. Rake leaves for elderly home
22. Offer yoga sessions
23. Share mental health resources
24. Take serene photos of your community and share them
25. Donate unused items
26. Create a community website
27. Offer first aid lessons to your community
28. Walk young kids home from school.  
Community Service Ideas for College Students
1. Become a volunteer as a teen crisis counselor
2. Give free music lessons to children
3. Arrange for summer reading program to inspire kids to read
4. Create a new game app for kids in the community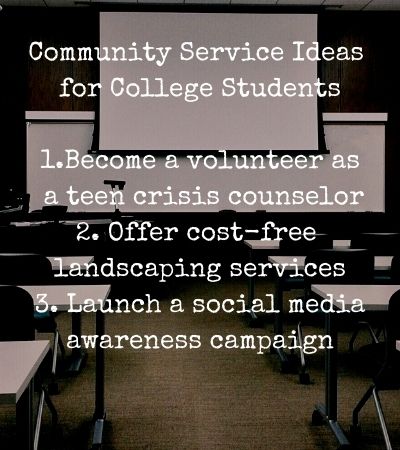 5. Liaise with community leaders and celebrities to raise funds for mental health awareness
Read: Birthday Wishes for Teacher Female
6. Offer cost-free landscaping services
7. Launch a social media awareness campaign
8. Train a service animal
9. Hold a donation drive for winter outfits
10. Lobby for community improvements
11. Help build and improve local infrastructure
12. Volunteer as a peer counselor
13. Make hygienic first aid and food kits for donation
14. Take part in trash cleanup
15. Organize an education symposium that offers free career tips
16. Cook a meal for the less privileged  
Community Service Ideas for High School Students
1. Donate toys to children in hospitals
2. Organize fun activities for children with cancer
3. Crochet baby's scarfs and donate them to hospitals or to the homeless
4. Prepare a meal for the homeless
5. Organize special events for children and teenagers during the summer period
6. Gather used sports equipment to give to needy families
Read: Educational Activities for Kindergartners
7. Volunteer at a summer camp for orphans
8. Put on performances for children in hospitals
9. Organize an Easter egg search for your neighborhood children
10. Create a new game for children to play
11. Come up with events to help new students socialize easily
What Is Community Service?
Before we look at examples of community services, let's get an overview of what is community service. Community service is voluntary work meant to help other people in a particular way or in a certain way. In most cases, the services are offered in areas surrounding the volunteers' location so that individuals can contribute to their community.
Community service can be offered by many people including high school students, college students, university students, etc. In some cases, high school graduates are required to offer community services before they graduate. In addition, community services can be ordered by judges for individuals who have committed some minor offenses.
Read: Summer Vacation Wishes for Students
Importance of Community Service for Students
It allows for a special bond with new people. At the end of your volunteering, you could end up with new friends or mentors.
Improves mental well being
Once you get socially connected with others, you find ways to express yourself hence reducing the chances of developing depression that comes with isolation.
Improves the outlook of your resume
College or high school volunteering can improve your score for a certain job post. Once you offer your skills in the area of your specialization, you can include that in your CV as a formal apprenticeship.
Results in personal development
For high school or college students, volunteer work gives you a reality check about life. At the end of the day, you will be better equipped to handle the extra pressure that comes with life challenges.
Read: Would You Rather Questions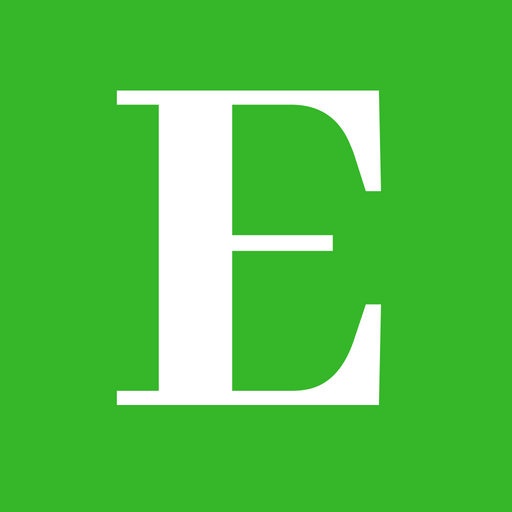 Betty is a qualified teacher with a Bachelor of Education (Arts). In addition, she is a registered Certified Public Accountant. She has been teaching and offering part-time accounting services for the last 10 years. She is passionate about education, accounting, writing, and traveling.