Best Loan Apps in Kenya: Those days are gone when you needed to visit a bank or Sacco physically to apply for a quick loan or instant loans. Traditional credit facilities are quickly being overtaken by mobile loan apps.
The financial industry is changing at a very fast rate. Since the introduction of Apps, they have revolutionized the financial services in Kenya. More and more Loan Apps are being developed and others are being improved to provide quality services.
Using the mobile loan apps in Kenya, more Kenyans can now access instant mobile loans in Kenya from the comfort of their homes or work.
An amazing thing is that anyone can access loans in Kenya without security. Days are gone when you needed a guarantor.
There is a range of apps that can be downloaded from the play store or App store. The choice is yours on which Loan Apps in Kenya to use.
Mobile Loan Services In Kenya – Best Loan Apps in Kenya Without Registration Fee
Want instant online loans in Kenya; Get one of the following top 20 loan apps in Kenya.  Download Today. There are other apps in Kenya or mobile loan services in Kenya that are being developed every day. Find our contacts and drop us an email to update the list.
1. Tala App – Loan Lending app in Kenya
Tala App enables you to access a loan of up to Ksh. 30,000 anywhere and anytime. It is one of the best instant loan apps in Kenya. Once you apply it's approved in seconds.  Tala loan is accessed through M-Pesa.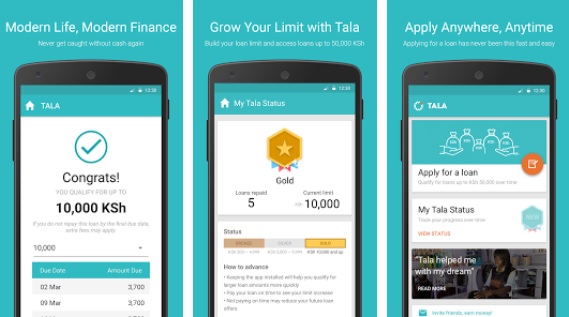 Tala Kenya is a finance app that provides credit at your fingertips. All with low fees and an easy repayment schedule of up to 61 days. You can easily get Tala App Download on Google Play Store.
The App is being updated from time to time to make it better and user-friendly.  The app allows you to check your credit limit as well as view successful stories from loan beneficiaries.
Find Also: Genuine Shylocks in Nairobi – Quick Loans in Nairobi
Tala loan limit Kenya
The current maximum loan limit in Tala App is KES 30,000. For first-time applicants' loan limits may vary. Tala uses the information you provide such as income, current job, and other information stated in their privacy policy to determine what loan limit they will give.
If you are consistent in paying your loan the limit will go up and it can even double within two months
How to apply for a loan using Tala App?
Download the Tala app from the Google play store
Using your national ID, fill out a short application
If approved for a loan, approve your amount and the payment period
Finally, your loan will be directly sent to MPESA.
Note: When you download Tala App, it will ask for permission to scan your M-Pesa SMS and other information so as to verify your identity and creditworthiness.
As more and more new loan apps are coming up in Kenya, Tala loan mobile app remains to be among the top 20 loan apps in Kenya.  It offers genuine loans
Related Content:
Mobile Loans in Kenya
Read: Tala App Download
2. Branch App
Branch App is a bank in your pocket. Branch loans are very accessible and 100 percent genuine. You can access it anywhere and anytime. The branch uses technology to provide credit facilities to the users.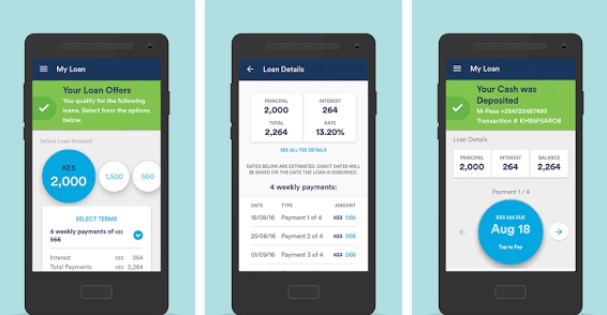 Branch Loan Kenya makes it easy for anyone to access credit in Kenya. All you need is to download Branch App, complete the application and receive your loan straight to your mobile money account. Visit google play store for branch loan app download.
You can be assured that loans from branch are convenient, fast, and reliable in offering instant mobile loans in Kenya.
It provides support to its users 24 hours a day, messages them within the app, and receives an answer in minutes.
Branch Loan Limits
The current loan limit ranges between Kes 250 to Kes 100,000/=
How to use Branch App
Download Branch App
Create your account using a Facebook login
Then apply for a loan
You will receive your loan in your M-Pesa account
Build your loan limit by making repayments on time
It offers loans of up to Kes 100,000, one of the best options if you need to access small loans in Kenya.
Branch does not require any paperwork, collateral, or visiting their office. Its fees are very friendly and do not charge late fees or rollover fees.
3. Berry Loan App
Berry is one of the money lending apps. It offers flexible loans which are quick and convenient. It makes it easy for anyone to access credit anywhere and anytime in Kenya.
Applying for a Berry Loan App will require you sent to then your Mpesa statement.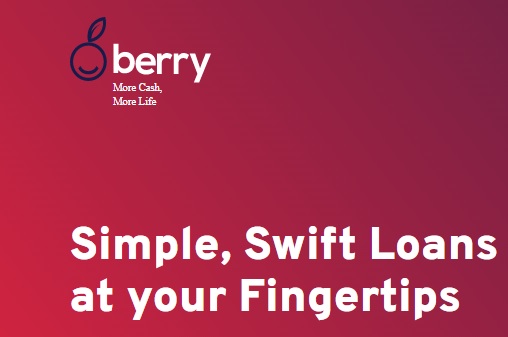 Berry Loan App Download
Go to the google play store on a mobile phone
Search for Berry Loan App
Download and install
Register yourself by filling in the required details
Berry Loan App Credit Limit
Kes 500 to Kes. 50,000
How to apply for loan
Open your Berry app
Select Apply for a loan
Submit your Mpesa Statement
Choose the Loan product you prefer
If approved, you will get your money in your Mpesa
Berry Loan Contacts
To contact Berry, you can email them through support@berry.ke or a raise a ticket through your App
4. Saida App – Money Lending app in Kenya
Saida offers fast and convenient loans through your M-Pesa. You can get quick unsecured loan on Saida to expand your business or sort out your emergencies.
Saida enables you to access loans of up to Ksh. 25,000.  Install the Saida App to know if you are eligible for a loan. Not everyone is eligible for Saida loans. If not eligible for a loan, Saida will explain why and advise on how to be eligible.
The repayment period can be up to three months and interest rates is as low as 7.5%. The rate is tailored to each customer.
When joining or borrowing a loan, you start with the smallest amount, the loan limit increases as settle your payment on time.
How Saida Works
Download Saida App
Create a Saida account.  Answer a couple of questions for Saida to know you better.
Saida will check your creditworthiness. It does this by checking if you have been using your phone to make calls, data, SMS, and the way you use your mobile money services.
Saida will notify you of the amount of money you can apply for.
The money is sent to your M-Pesa account immediately
The repayment terms are explained.
5. Zidisha App
Zidisha is an international lending community that offers responsible, achieving people a chance to raise loans directly from ordinary people across the globe.
It's an online microlending community that directly connects lenders and entrepreneurs. It bypasses the expensive local banks and intermediaries that charge very high-interest rates and offers a person-to-person platform that enables lenders and entrepreneurs to communicate openly and instantly.
Why Use Zidisha?
It's open to everyone: Collateral assets, bank accounts, guarantors, or salaried jobs to raise a loan are not required.
The fee charges are very affordable, each loan attracts a 5% service fee.
The repayment terms are flexible: one chooses their own weekly repayment schedule.
Loans are funded by other Zidisha members.
6. Utunzi App
Utunzi App enables you to access unsecured personal loans in Kenya through your mobile. This Kenya money App: Utunzi mobile loan app enables you to access finance at any time and anywhere in Kenya.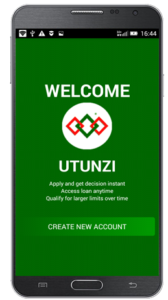 The app is fast and easy to use. You will get a quick loan approval decision.
7. Chapeo Capital
Chapeo capital provides short-term credit solutions, payroll processing functionalities, employee advances, and bill payment options at the convenience of one's workstation via mobile phones.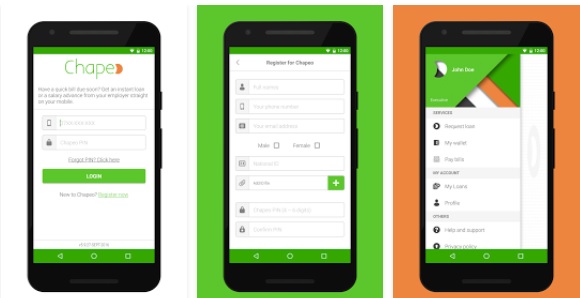 The interest on the borrower who are using the app to get money is very minimal. At times you might need some quick money. The best places to turn to for a money loan are Kenya mobile loans App and Chapeo capital being one of Kenya loans Apps to get a loan in Kenya. Get Chapeo loans
8. Okash Loan App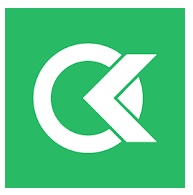 The Okash app makes it easy for you to access credit anywhere and anytime. Application is easy and you receive your loan in no time.  You will receive your loan through your M-pesa Account.
Open Loans Kenya App: Business Loans in Kenya
Open Loans Kenya App is a social network that enables borrowers to access loans from millions of lenders in Kenya.
The app also allows lenders to have direct access to millions of borrowers.
It gives information from M-Pesa lenders to traditional salary advance companies to instant mobile loans in Kenya.
Open Loans Kenya connects borrowers and lenders all over the country; it does not matter where you are. The idea of Open Loans Kenya is to create an efficient marketplace of loans in Kenya: Business Loans Kenya.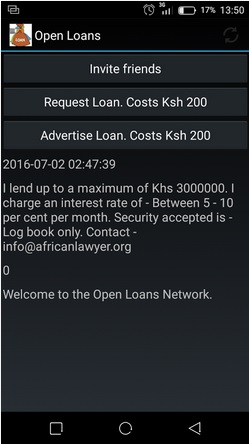 An individual in Kenya with excess cash can use the app as a way to invest. They can lend the money to other borrowers or person they find on the platform and earn interest. To ensure they are secure they can take possession of items such as title deed or car as security. What a great opportunity to invest. Get the app Today! Get a small business loan application on Open Loans Kenya.
Open Loans Kenya enables borrowers in Kenya to borrow from private persons as well as banks and other financial institutions in Kenya that they find on the platform.
It's legal for anyone to lend money in Kenya. The Banking Act (CAP 488 of the Laws of Kenya) only regulates people who take one person's money for onward lending to another person. If you are lending your own money you do not a banking licence.
New Loan Apps in Kenya 2022/ Approved Loan Apps in 2022.
Below are some of the new loan apps in Kenya, including those approved loan apps in 2022.
9.DirectCash
Direct Cash is a professional loan platform for mobile users. It is one of the best loan apps in Kenya without a registration fee.
Direct Cash enables you to get a loan anywhere and anytime. The loan application on direct cash is secure and safe.
The app does not disclose a customer's information without the customer's consent. You can borrow from Ksh.1,500 – Ksh.50,000 and receive it directly to your M-Pesa.
Download this reliable loan app in Kenya from the Google play store.
10. Zenka Loan App – Genuine Loan Apps in Kenya
Zenka is one of the most flexible and legit loan apps in Kenya. The loan app gives you more control of your finances with its unique features.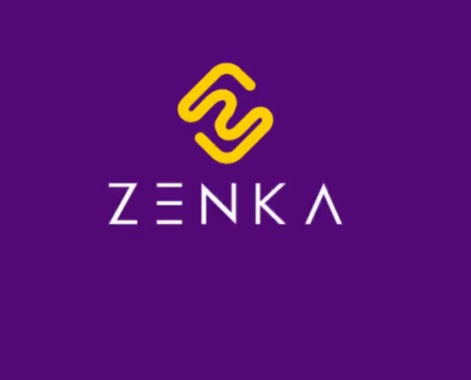 The app is designed in such a way that it's simple to use. Has an easy registration and application process.
After your loan has been approved, you will receive your loan straight to your M-Pesa account.
It has a loan limit of Ksh 30,000
Download this reliable loan app in Kenya from Google play store
11. Kashbora Loan App
Kashbora Loan App is not limited to profession, income, or any other conditions. It offers loans to individuals aged between 18-55 years. If you have a fixed income and phone number you can apply for a loan.
12. Apesa – Reliable Loans Online
Apesa app is one of the most reliable lending money platforms. It offers users safe lending. You can borrow up to Ksh 50,000. Complete the application in 3 steps, easily obtain loans, no need to go out, no mortgage, no prepayment fees, and complete the application online.
This app offers high-quality and low-interest loan products. Apply and receive money on the same day.
13.CreditHela – Credit Loan App
This is one of the genuine loan apps in Kenya. It enables you to borrow from Kes 1,500 to Kes 80,000.
CreditHela will enable you to get safe loans just through a few clicks from your mobile phone.
14.CashNow – Safe Credit Loan
CashNow is an app that offers loans from KSH 3,000 to KSH 50,000. The interest rate ranges from 5% – 35.5%. CashNow may from time to time make interest-free loans available to customers. The total amount that may be borrowed as an interest-free loan will be subject to CashNow's sole discretion and subject to our terms of service.
Download the app from the Google app store.
15.OPesa App
Looking for top 20 loan apps in Kenya? OPesa is one of them. It offers safe loans to Kenyans between the age of 18-55 years. Their maximum Annual Interest Rate is 36 percent.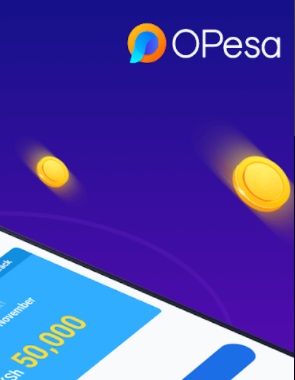 OPesa App Loan Limit
Kes1,500 to Kes. 50,000.
Payment period: From 91 days to 365 days.
Kes1,500 to Kes. 50,000.
Opesa Customer Care Number
Tel: +254-207650999.
Location: Ring Road Parklands, Apollo Center, Sarit Centre Nairobi
Opesa app download
Visit Google play store
Download the app
16. Creditmoja Loan App
Creditmoja was created by individuals who hoped to offer better financial solutions through mobile phones. As one of the loan apps in Kenya, they offer instant loans with Annual Interest rates ranging between 10 to 50 percent.
Creditmoja Loan App loan limit
2500 Ksh ~ 50,000 Ksh.
Loan repayment term: 91-180 days.
How to apply for loan in Creditmoja App
Download app from the Play Store.
Register an account.
Select the product you would like to apply for.
Fill out your basic information, then submit the application.
Receive your loan straight into your M-pesa account.
Loan Eligibility: Kenya Resident between 20-55 years old
Creditmoja customer care number
Email:help@creditmoja.com
Location: Mombasa Road, Nairobi, Kenya
17.KesLoan
KesLoan app is intended for Kenya Citizens who need cash instantly. Once you download the app from Google Play store and take a few steps to apply, customers can get convenient loans
They offer loan repayment period between 91 days to 365 days
KesLoan loan Limit
Kes. 7,000 to Kes. 100,000
How to download and Apply for a loan through KesLoan
Visit Google play store
Install KesLoan App
Register with your phone number
Identity in 3 steps through the app
Wait for the review result
If approved, wait for the cash to your M-Pesa
Repay your loan
KesLoan Customer care number
Email: service@kesloan.com
Location: Diamond Park Avena Road House 314
18. MyKes Loan App
MyKes app is a good loan app that has affordable loans. Its loan interest is fair as it caters to the needs of young people. It offers a reliable loan because the same day you apply for the loan you get it as long as you meet their loan approval criteria.
They offer loans for clients above 20 years and must have e national ID. Their loan repayment period is 91 days (shortest) and the longest is 365 days or 1 year.
The maximum Interest rate is 18 percent
MyKes Loan Limit
Loan amount: KSh 5,00.00 – KSh 2,000.00
MyKes customer care number
Phone: 0207903622
19. Flashpesa App
20. Loan Pesa
21. Lendplus
CBK Approved Loan Apps in 2022.
22. Ceres Tech Limited
23. Getcash Capital Limited
24. Giando Africa Limited, trades as Flash Credit Africa
25. Jijenge Credit Limited
26. Kweli Smart Solutions Limited
27. Mwanzo Credit Limited
28. MyWagepay Limited
29. Sevi Innovation Limited
30. Rewot Civo Limited
31. Sokohela Limited
Conclusion: Loan Apps in Kenya
More and more apps are being developed each day. You can now access personal loans in Kenya through your Mobile apps anywhere and anytime. Get access to unsecured mobile loans in Kenya; Download a choice of your loan Apps in Kenya.
These Loan Apps in Kenya mostly do not require any Registration Fee
Which are your favorite Loans Apps in Kenya or apps loans? Or have one you have used to be loaned money and not included. Comment Below or Drop us an email to update the list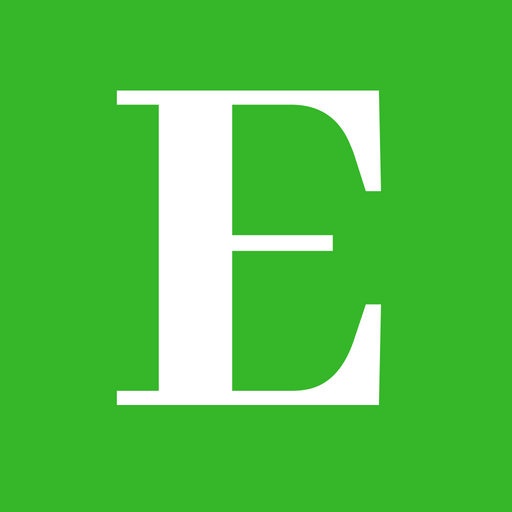 Betty is a qualified teacher with a Bachelor of Education (Arts). In addition, she is a registered Certified Public Accountant. She has been teaching and offering part-time accounting services for the last 10 years. She is passionate about education, accounting, writing, and traveling.