Best Loan Apps in Kenya: Those days are gone when you needed to visit a bank or Sacco physically to apply for a quick loan or instant loans. Traditional credit facilities are quickly being overtaken by mobile loan apps.
The financial industry is changing at a very fast rate. Since the introduction of Apps, they have revolutionized the financial services in Kenya. More and more Loan Apps are being developed and others are being improved to provide quality services.
Using the mobile loan apps in Kenya, more Kenyans can now access instant mobile loans in Kenya from the comfort of their homes or work.
An amazing thing is that anyone can access loans in Kenya without security. Days are gone when you needed a guarantor.
There are a range of apps that can be downloaded from the play store or App store. The choice is yours on which Loan Apps in Kenya to use.
Mobile Loan Services In Kenya – Best Loan Apps in Kenya
Want instant online loans in Kenya; Get one of the following Loan Apps. Download Today. There are other apps Kenya or mobile loan services in Kenya that are being developed every day. Find our contacts and drop us an email to update the list.
1. Tala App – Loan Lending app in Kenya
Tala App enables you to access a loan of up to Ksh. 50,000 anywhere and anytime. Once you apply it's approved in seconds.  Tala loan is accessed through M-Pesa.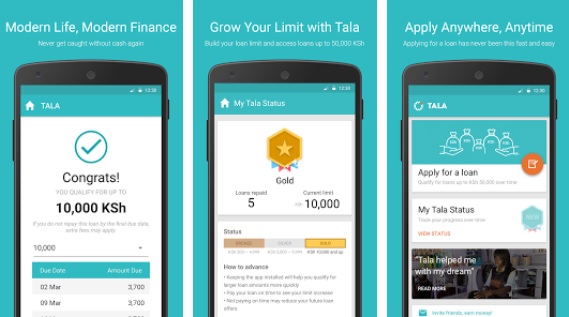 Tala Kenya is a finance app that provides credit at your fingertips. All with low fees and an easy repayment schedule. You can easily get Tala App Download on Google Play Store.
The App is being updated from time to time to make it more better and user friendly.  The app allows you to check your credit limit as well as view successful stories from loan beneficiaries.
To borrow a loan you will be required to download Tala App from play store, then the app will be linked to your Facebook account. You will also be required to answer a few simple questions before accessing the loan. There is a limit on the amount first timers can borrow. The credit limit increases as the borrower continues to build their profiles.
This depends on how the borrower repays the loan.
How Tala App works?
Download Tala App
Apply in 5 minutes
Get approved in seconds
The cash sent instantly to your M-Pesa
When you download Tala App, it will ask for permission to scan your M-Pesa SMS and other information so as to verify your identity and credit worthiness.
Traditional credit does not work in emerging markets or areas where the credit facilities have not reached. Mobile has widely spread to all parts. Tala app has been developed to fill that gap. It's one of the best instant mobile loans in Kenya.
Tala App Video
Related Content:
Mobile Loans in Kenya
2. Haraka App – Unsecured Mobile Loans in Kenya
Haraka offers you the quickest and most convenient way of getting a loan in Kenya. It makes easy for anyone to access credit anywhere and anytime in Kenya.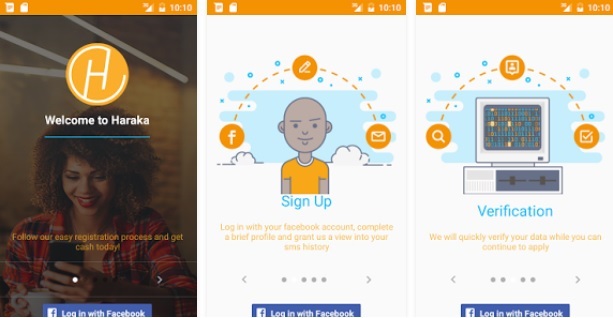 Applying for a Haraka loan is flawless. Paperwork is not required and you receive your loan as quick as possible.
How Haraka App Works
•    Download haraka App
•    Create your account using Facebook login
•    Apply for a loan
•    Receive your loan straight into your M-Pesa account
•    And lastly Repay your loans in time to increase your loan limit
Participate in the referral rewards program to increase loan limits and be eligible for future bonuses and discounts
3. Saida App – Money Lending app in Kenya
Saida offers fast and convenient loans through your M-Pesa. You can get quick unsecured loan on Saida to expand your business or sort out your emergencies.
Saida enables you to access loans of up to Ksh. 25,000.  Install the Saida App to know if you are eligible for a loan. Not everyone is eligible for Saida loans. If not eligible for a loan, Saida will explain why and advise on how to be eligible.
The repayment period can be up to three months and interest rates is as low as 7.5%. The rate is tailored to each customer.
When joining or borrowing a loan, you start with the smallest amount, the loan limit increases as settle your payment on time.
How Saida Works
Download Saida App
Create a Saida account.  Answer a couple of questions for Saida to know you better.
Saida will check your credit worthiness. It does this by checking if you have been using your phone to make calls, data, sms, and the way you use your mobile money services.
Saida will notify you of the amount of money you can apply for.
The money is sent to your M-Pesa account immediately
The repayment terms are explained.
4. Branch
Branch App is a bank in your pocket. You can access it anywhere and anytime. Branch uses technology to provide credit facilities to the users.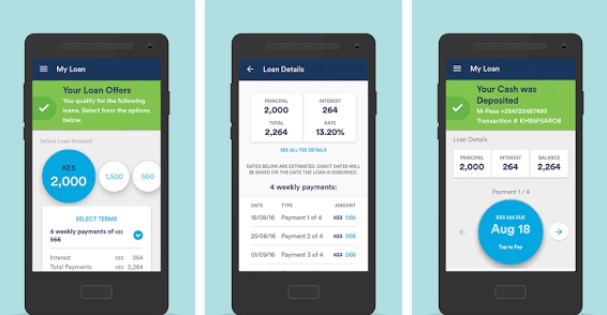 Branch Loan Kenya makes it easy for anyone to access credit in Kenya. All you need is to download Branch App, complete the application and receive your loan straight to your mobile money account.
Branch is convenient, fast and reliable in offering instant mobile loans in Kenya.
It provides support to its users 24 hours a day, message them within the app and receive an answer in minutes.
How to use Branch App
Dowload Branch App
Create your account using Facebook login
Then Apply for a loan
You will receive your loan into your M-Pesa account
Build your loan limit by making repayments on time
It offers loans of up to Kes 50,000, one of the best options if you need to access small loans in Kenya.
Branch does not require any paperwork, collateral or visiting their office. Its fees are very friendly and do not charge late fees or rollover fees.
5. Zidisha App
Zidisha is an international lending community that offers responsible, achieving people a chance to raise loans directly from ordinary people across the globe.
It's an online micro lending community that directly connects lenders and entrepreneurs. It by passes the expensive local banks and intermediaries that charge very high interest rates and offer a person-to-person platform that enables lenders and entrepreneurs communicate openly and instantly.
Why Use Zidisha?
Its open to everyone: Collateral assets, bank account, guarantors, or salaried job to raise a loan are not required.
The fee charges are very affordable, each loan attracts 5% service fee.
The repayment terms are flexible: one chooses their own weekly repayment schedule.
Loans are funded by other Zidisha members.
6. Utunzi App
Utunzi App enables you to access unsecured personal loans in Kenya through your mobile. This Kenya money App: Utunzi mobile loan app enables you to access finance at anytime and anywhere in Kenya.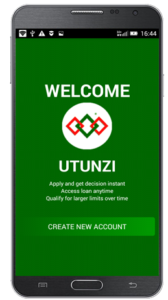 The app is fast and easy to use. You will get quick loan approval decision.
7. Chapeo Capital
Chapeo capital provides short term credit solutions, payroll processing functionalities, employee advances, and bill payment options at the convenience of one's workstation via the mobile phones.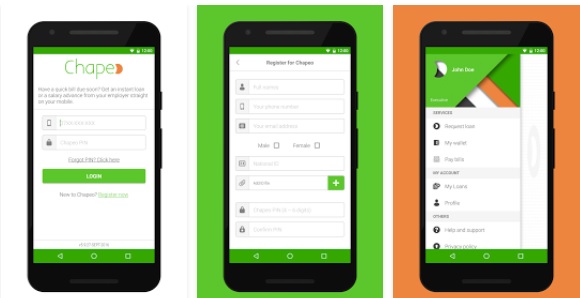 The interests on the borrower who are using the app to get money is very minimal. At times you might need some quick money. The best places to turn to for a money loan are Kenya mobile loans App and Chapeo capital being one of Kenya loans Apps to get a loan in Kenya. Get Chapeo loans
8. Okash Loan App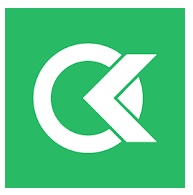 The Okash app makes it easy for you to access credit anywhere and anytime. Application is easy and you receive your loan in no time.  You will receive your loan through your M-pesa Account.
Open Loans Kenya App : Business Loans in Kenya
Open Loans Kenya App is a social network that enables borrowers to access loans from millions of lenders in Kenya.
The app also allows lenders to have direct access to millions of borrowers.
It gives information from M-Pesa lenders to traditional salary advance companies to instant mobile loans in Kenya.
Open Loans Kenya connects borrowers and lenders all over the country; it does not matter where you are. The idea of Open Loans Kenya is to create an efficient marketplace of loans in Kenya: Business Loans Kenya.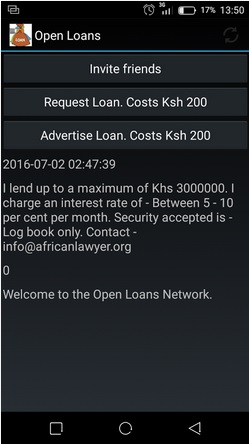 An individual in Kenya with excess cash can use the app as a way to invest. They can lend the money to other borrowers or person they find on the platform and earn an interest. To ensure they are secure they can take possession of items such as title deed or car as a security. What a great opportunity to invest. Get the app Today! Get a small business loan application on Open Loans Kenya.
Open Loans Kenya enables borrowers in Kenya to borrow from private persons as well as banks and other financial institutions in Kenya that they find on the platform.
It's legal for anyone to lend money in Kenya. The Banking Act (CAP 488 of the Laws of Kenya) only regulates people who take one person's money for onward lending to another person. If you are lending your own money you do not a banking licence.
Conclusion
More and more apps are being developed each day. You can now access personal loans in Kenya through your Mobile apps anywhere and anytime. Get access to unsecured mobile loans in Kenya; Download a choice of your loan Apps in Kenya.
Which is your favorite Loans Apps in Kenya or apps loan? Or have one you have used to be loaned money and not included. Comment Below or Drop us an email to update the list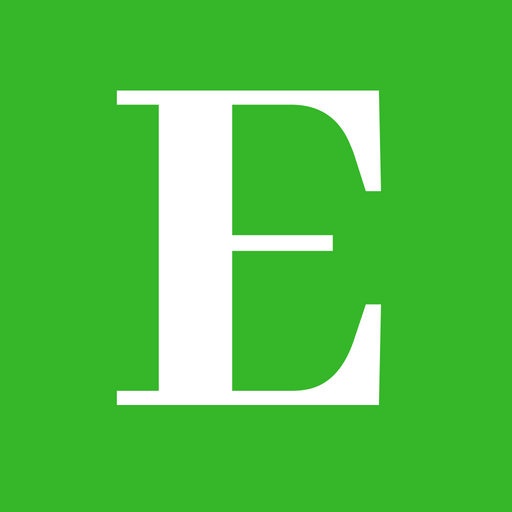 Elimu Centre is your one-stop-shop for all your education informational needs and much more.
Follow us at Elimu Centre