Quotes for High School Seniors: You have often come across Inspirational Quotes for Graduating Seniors. Now after 4 years in high school, you are about to graduate and you are wondering how you will come up with the right quotes to include in your graduation card, the yearbook, or in a graduation speech.
The good thing about Graduation from High School Quotes is that you can always come up with your own quote based on your personal experience through high school.
To help you come up with Good Quotes for Seniors, we have compiled a list of inspirational quotes for graduating seniors. Some of these quotes are from famous people who gave great graduations speeches while others are from ordinary teachers or students who had something special to say on their high school graduation.
Quotes for High School Seniors
"Always take the initiative to be the leader of your own life. It is the only way you will fulfill your life's dreams."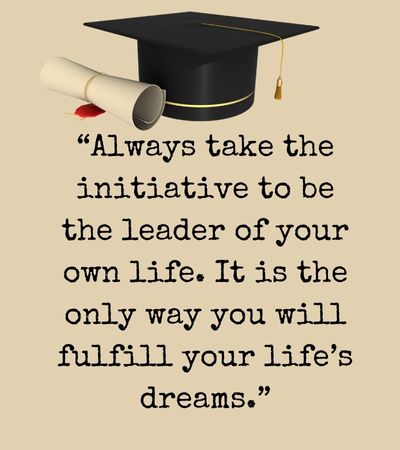 "To enjoy life learn to see everything as an adventure, be ready to learn and enjoy the great moments"
"To be great in life, find what you love and then do it with all your heart"
"The world always has a room for people with excellency"
"Don't let fear and conformity create a false comfort zone for your life. If it does not challenge you, it is time to look for something that will."
"The reality about life is that it is never fair, but it can still be enjoyed and celebrated
"If you don't love what you do, don't waste your time doing it, continuing to do so will only poison your soul with bitterness"
"As young as you are, start saving for your retirement, time flies so fast, but money flies faster"
Read: Inspiring Graduation Messages
Good Quotes for Seniors
"The goal of true education is- "Intelligence plus character" – Martin Luther King Jr.
Education disclosures you to what the world has to offer, to the opportunities open to you." —Sonia Sotomayor
Your lack of knowledge and experience is an asset, they will make you be well positioned to think in most original and in unconventional ways.
"Always make peace with your past so it won't meddle in your present"
"Just because you didn't have a happy childhood, does not mean you will not have a happy adult life. You can learn to recreate your life"
"Concentrate on your own life's journey and don't compare it to anyone else, they could be having a different map"
"No one became successful in life by waiting on luck, get busy with life, opportunities come to those who are searching for them"
Each day of your life is special, don't save your best clothes for an occasion or the best meal for a celebration.
"When in doubt, just take the next small step."
People don't become successful overnight. All the material things we see is as a result of great sacrifice, hard work, and persistency" 
Read: Friendship Conversation Topics
Graduation from High School Quotes
"Don't get worked up over unimportant things in your life. If in the next five years it won't matter, then don't waste so much energy on it
"Always remember that what other people think about you is none of your business"
"Time knows how to put things into a better perspective. If it is beyond your ability give it time."
"You cannot believe in miracles if you don't believe in God"
"If you do the best in life, a life audit will not be necessary as there will be nothing to find"
"No matter how you feel, keep in mind that the best is yet to come, always dress up and show up for the occasion"
"Being alive may not be tied in a bow, but it is the best gift of our life"
"In life learn to talk less and think more"
"Don't be afraid of the weak moments in your life, it is in the weak moments when you appreciate your potential."
Find: Proud Parents Quotes for Graduation
Quotes for Graduating Seniors
"Education is the most powerful weapon we can use to change the world." —Nelson Mandela
"You only live once, but if you do it right, once is enough."― Mae West
"The most important days in your life are the day you are born and the day you find out why" Mark Twain
"Graduation is never the end; it is only the beginning" Oprin Hatch
"Any place that is worth going, has no shortcuts" Beverly Sills
"The old rules are crumbling and nobody knows what the new rules are. So make your own rules" Neil Gaiman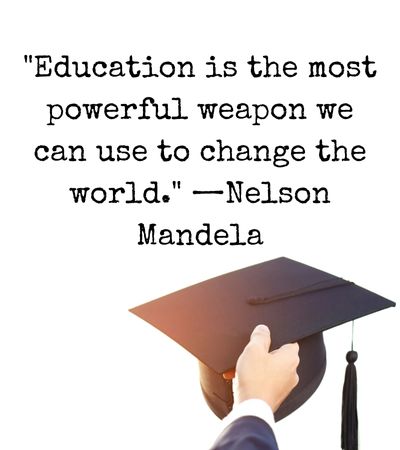 Read: Movie Compare and Contrast Essay Topics
"Your education is a dress rehearsal for a life that is yours to lead." —Nora Ephron
"Tomorrow belongs to people who prepare for it today."
"Just when the caterpillar thought the world was ending. he turned into a butterfly"
"The future depends on what you do today" Mahatma Gandhi
"Perfection is not attainable, but if we chase perfection you can catch excellence" Vice Lombardi
"The only thing that will stop you from fulfilling your dreams is you" Tom Bradley
"Let us live so that when we come to die even the undertaker will be sorry Mark Twain
If you are not sure of the plan of your life, you have to have a direction to which you can choose to go" —Oprah
"Don't limit yourself, You can always do whatever you love, regardless of what it is" Ryan Gosling
Read: Funny Debate Topics for Couples
Inspirational Quotes for High School Seniors
"Often the best things in life make you sweat, they don't come easily"
"By the time the fool has learned the game, the players have dispersed"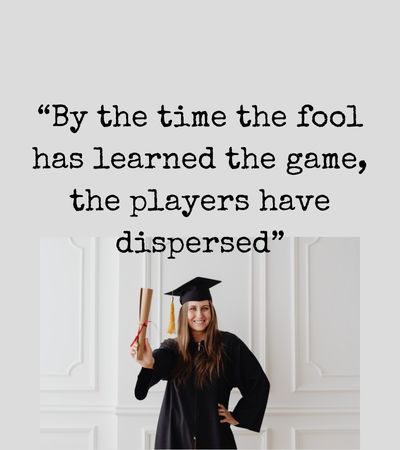 "Knowledge is a garden. If it isn't cultivated, you can't harvest it."
"No shortcuts exist to the top of a palm tree."
"All monkeys cannot hang from the same branch. So is life we cannot all become great from the same"
"Once you carry your own water, you'll value every drop."
"He who refuses to obey cannot command"
"No person is born great. Great people become great when others are sleeping
"Wisdom does not come overnight; neither does true wealth"
"If you close your eyes to facts you will learn through accidents"
Conclusion: Quotes for High School Seniors
If you are looking for graduation quotes to Inspire this year's graduating high school seniors, the above quotes for seniors are some of the best. These quotes can be sued by parents, teachers or students or anyone interested in having the best graduation quotes.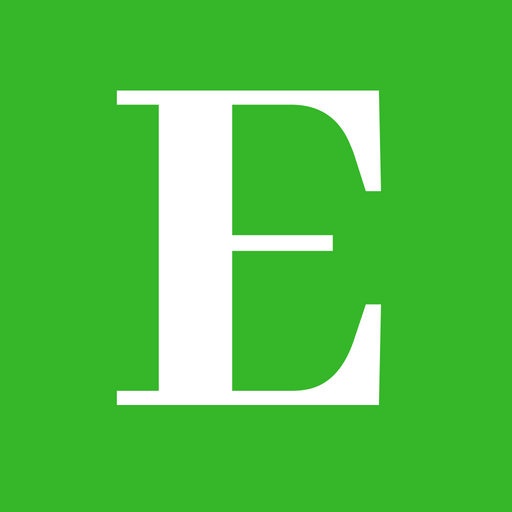 Betty is a qualified teacher with a Bachelor of Education (Arts). In addition, she is a registered Certified Public Accountant. She has been teaching and offering part-time accounting services for the last 10 years. She is passionate about education, accounting, writing, and traveling.