Examples of Scholarship Essays: If you are looking for sample scholarship essays, we have compiled several scholarship essays that will be useful to you.  A good scholarship essay can help you attain some college funding to complete your degree.
While applying for a scholarship, a scholarship essay will allow you to showcase your abilities. Additionally, it will help the scholarship committee members have brief information about the person applying.
Below are some scholarship essay examples that will guide you if you want to write an award-winning scholarship essay.
Examples of Scholarship Essays
Below is a good sample of scholarship essays:
Describe how you would improve the lives of people living with disability in your community.
To me, the life of every person is important, regardless of what they have or don't have. Nothing impacts my life more than seeing the positive impact I leave in someone's life. The thought of always seeing the suffering of people living with disability occasionally sunken my heart. I long for that day when I will be able to offer some little or big measure of action to improve their life. No one needs to suffer just because they are abled differently.
One way I look forward to improving the lives of those living with a disability is to create income-generating opportunities. On several occasions, I have participated in communal services that have supported them. Activities like a marathon for people living with disability, a community walk to raise funds for those who are able differently, etc. In addition to raising funds, I have identified several ways in which disabled people get some income. For instance, the combined effort with the county office would allow the people in this special group access strategic places in towns to have small stands to sell small but high-in-demand products. Additionally, the county government can still allocate a certain percentage of government supplies to be provided by the people living with a disability.
Another way I would improve the lives of people who are gifted differently is by starting a campaign to fight for their rights. From a quick observation, most of the public utilities and places are not accommodative of their needs. Commercial buildings and public offices should improve their accessibilities for the disabled. In social media, I would create awareness on how to support people living with a disability.
In conclusion, my interactions with people living with disability have opened my eyes to some of the best ways I can impact their lives. I know a lot is to be done but as long as one has the will to do what is required, nothing is beyond reach.
Find Also: Informative Speeches Examples
250 Word Essay Scholarships Examples
Personal Statement for Scholarship Sample
Write a Personal Statement about how your academic accomplishments, personal interests, and life experiences have aided you to succeed academically
As a graduate, it is my duty to contribute my skills to ensure the world is a better place. Joining, and excelling, in both academic and extra-curricular programs has improved my ability to participate in an active role in school and the community. As an active person in community services, I have been able to reach out and inspire others to become better people. Seeing the good results of the action, I have initiated has reinforced my inspiration to allocate extra time to offer my skills
Academics are my top priority, but I maintain a well-balanced lifestyle by pursuing other important hobbies in my life. I value the time I spend with family and friends. Currently, I work hard at my job and gain income and in not less than their days in a week I exercise by playing recreational football.
I choose to live a different and better life by learning a vast number of lessons in life. In my life, I have traveled far and wide, exposing myself to different new cultures. I have severally accommodated different cultures and I am open-minded to living with anyone regardless of background. Due to the opportunities given to me, and the lessons I have learned all throughout my life, I am confident in saying that I am well-adapted and prepared to flourish and achieve the best once I get the chance to enroll at XXXX University.
Scholarship Essay Examples About Yourself
Examples of Scholarship Essays About Yourself
My name is Ernest Ochukua. I was brought up in a slum area and I have lived my life surrounded by crime and oppression. No one chooses the place they are to be born hence had to start facing tough life at a young stage. Most of my age mates have died in crime and others are wrongly imprisoned for crimes they didn't commit. Seeing the pain of relatives of wrongfully imprisoned young people often touches my heart. As a result, I have chosen to pursue a master's degree in criminology. This will fully equip me with the skills needed to ensure fairness and provide enough evidence to facilitate incriminating of the true perpetrators of the crime.
My school life was tough. Food was scarce and in most cases, I would sleep without eating dinner. At school, I could not afford the essential learning tool. Regardless of the challenges facing me, I was determined to learn. The temptation of joining gangster life was tempting. Two of my friends nearly enrolled me in a robbery act which nearly got them killed. Teenage life was challenging because I never knew how to balance school life and leisure.  I nearly dropped from school were it not for the mentor I got in my late teenage life.
My life was challenging but at least I got opportunities to become better. Most of my friends didn't. Numerous children in the slums die or are imprisoned just because they didn't get the chance to see life from a different perspective, all they knew was gangster life. I know it is impossible to help all the children in slums but empowering a few will lead to better lives for a good number. I can acquire more knowledge through a master's degree in criminology and I will be able to provide the most accurate studies through proper education, funded by financial aid.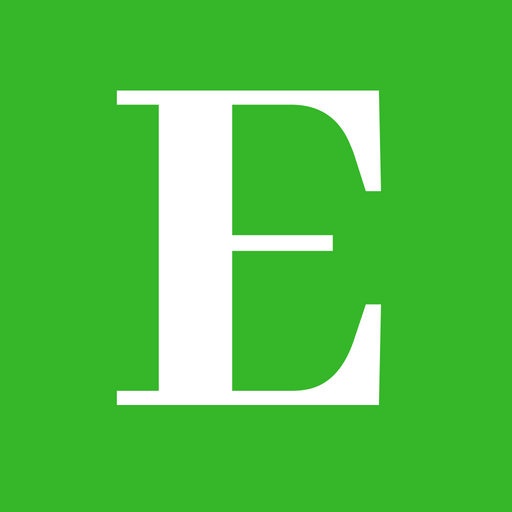 Betty is a qualified teacher with a Bachelor of Education (Arts). In addition, she is a registered Certified Public Accountant. She has been teaching and offering part-time accounting services for the last 10 years. She is passionate about education, accounting, writing, and traveling.