Waumini Sacco – Contacts, Loans, Mobile Banking, Paybill, Branches: Waumini Sacco Society Limited was registered in 1980 under the Co-operative Societies Act of the Laws of Kenya.
The Sacco primarily mobilizes Savings and Deposits and extends Credit to its members thereby empowering them economically and socially.
Through visionary leaders, committed members and economic environments over the course of our rich history, Waumini Sacco has since prospered. They have continued to grow in diverse membership and inclusive service offerings for individuals, corporate institutions and organized Catholic Church groups.
Today, Waumini Sacco is a leading progressive Sacco with membership of over 25,000 from 878 Catholic institutions across 26 Catholic Dioceses in Kenya, Catholic Church Faithfuls and previous employees of Catholic institutions "Mzalendo".
In March 2009, the Sacco responded to members banking needs by introducing the Front Office Service Activity (FOSA) to offer banking services to its members. To date the Sacco has incorporated Mobile Baking Services (M-Sacco), and currently has two FOSA banking halls (one in Nairobi HQ and one in Nakuru branch).
The Sacco has set up one branch in NAKURU and two liaison offices in KISII and RONGAI.
Read: List of Registered SACCOS in Kenya
Waumini Sacco Branches
Waumini Sacco Waumini Sacco Head Office
Waumini Sacco Westlands Branch
Waumini Sacco Nakuru Branch
Waumini Sacco Kisii Branch
Waumini Sacco Rongai Liaison
Waumini Sacco Portal 
Waumini Sacco portal login can be accessed through http://portal.wauminisacco.com/Login.aspx
Read: Tower Sacco – Contacts, Loans, Mobile Banking, Branches
Waumini Sacco Mobile Banking
Waumini Sacco M-Sacco is an M-banking platform which enables our members to transact through their mobile phones at their convenience and comfort of their work places/homes. This solution has since become a channel of choice to our members.
Members fill an M-Sacco application form and submit to the Sacco for processing.
By dialing *346# members get the following services;
Withdrawal – Allows member to make withdrawals from their FOSA\Service accounts
Balance enquiry – Members can enquire their account balances e.g Loans, Shares, deposits and other FOSA accounts
Loan Repayment – This service allows members to repay their loans e.g BOSA and FOSA loans
Mini-statement – Members can get a mini-statement for the last 5 transactions
Change Pin – Members can change their Pin numbers as they wish
FOSA to BOSA transfer
Inter FOSA transfer
Waumini Sacco also has other upcoming M-banking products and services including;
Agency Banking
Mobile Applications
Read: Yetu Sacco 
Waumini Sacco Paybill No
Waumini Sacco Paybill No is 700100
How To Join Waumini Sacco
Membership is open to all Catholic faithful's, Catholic sponsored institution employees and employers in Kenya.
For Catholic Institution Employees, the willing persons are only required to have an introductory letter from their employer stating where they are working and the willingness of the employer to offer check off facility to the employee.
For Catholic faithful's/parishoner's, all is required is the Parish priest confirming that indeed one is a member of the Parish
Entrance Fees and Monthly Contribution
Each applicant will pay a once off nonrefundable entrance fee of Kshs. 500/=
The Share Capital is Kshs 15,000. Which can be paid once off or in 30 installments of 500/= per month.
Minimum Deposit contribution is Kshs. 300/=
In addition to the above, members will be required to pay a monthly fee of Kshs. 50 towards the risk (insurance) fund
Read: Winas Sacco
In the event that deposits contributions are received before the entrance fee and share capital, the same will be deducted from the deposits so received.
Once consented, the employer will remit payroll deductions to the Sacco by way of cheque, FOSA, banking, Electronic Funds Transfer (EFT), Money order and attach a schedule detailing deductions in respect of every member. These deductions should be remitted to the Sacco by latest the 15th day of the following month.
Where the employer declines to effect contributions to the Sacco by way of payroll check off, employees of the organization will be considered as Mzalendo and shall be treated as such with regard to their membership
Mzalendo member shall remit his/her contributions individually to the Sacco.
Receipts

All monies paid to the Sacco in the form of either crossed cheque, or direct bank transfer payable to "Waumini Sacco Society Limited" or direct cash banking or mbanking; shall be receipted at the FOSA.
NOTE: For direct banking, remember to send the original copy of banking slip to the office within 48 hours to facilitate receipting. Cash deposits will also be accepted at the FOSA banking hall and any other Sacco branch.
Payments
All payments by the Sacco shall be by way of crossed cheque "A/c payee not negotiable" or bank transfers. For bank transfers, please specify the Bank details: Bank, Branch and Account Number.
Members without bank accounts can open a FOSA account and be paid through the same.
Waumini Sacco Contacts
WAUMINI SACCO HEAD OFFICE 
Applewood Adams,Adams Arcade 2nd Floor
P.O.BOX 66121 – 00800 Westlands, NAIROBI
Mobile: 0734666226, 0728606059
sms Line: 0727508699
Email: info@wauminisacco.com
WESTLANDS BRANCH
Waumini House,Westlands Ground floor
P.O BOX 66121-00800,Westlands
Mobile: 0719823889
Email: fosa@wauminisacco.com
NAKURU BRANCH
Assumption Center Ground Floor
Next to Catholic Diocese of Nakuru
P.O BOX 18943-20100,NAKURU
Tel:0706579356, 0734264369
Email: nakuru@wauminisacco.com
KISII BRANCH OFFICE
A Jiwa Shamji (AJS) Complex, 1st Floor ,Moi Highway
P.O.Box 3157 – 40200 KISII
Tel: 0734257394
Email: kisii@wauminisacco.com
RONGAI LIAISON OFFICE
Tyme Arcade, Barclays Stage next to Trojan Petrol station
First Floor Room No. 105
Tel: 0734895369
Email: rongai@wauminisacco.com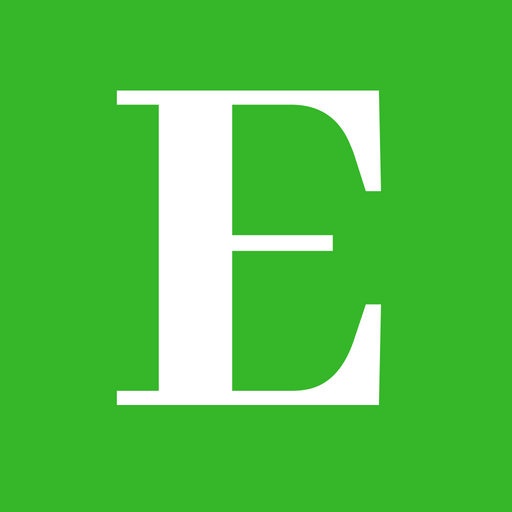 Betty is a qualified teacher with a Bachelor of Education (Arts). In addition, she is a registered Certified Public Accountant. She has been teaching and offering part-time accounting services for the last 10 years. She is passionate about education, accounting, writing, and traveling.