Useful Things To Do On The Internet: Are you wondering what are some of the productive things you can do online? Every time you are on the internet there are many productive things you can do, some which may be of benefit and others may not.
If all you have been doing is answering emails and then wonder what to do then please read this article to the end and you will know exactly what you will need to do to improve your life, career or any other part of your life.
Below we have looked at some of the productive things to do online
Useful Things To Do On The Internet
Do research
Internet today has enabled many people learn and even share what they know best. Look for every opportunity to learn, it could be in regard of religion, politics, history, current affairs, motivation, auto biographies, legendary tales, cooking tips, fashion, careers, science and fiction etc. As we encounter challenges in life you can always look for ways understanding things through the explanation of different writers on the internet. There is so much information on the internet and you will discover how your life can change by learning.
Look for a better job
On top of the things you can do online we have listed search for a job, the advantage of searching for a job online is that it is easier and you can be able to verify the job advertised. You can easily go to the advertising company's website and confirm the availability of the job advert. Another good thing with online job search is that you can simply look for jobs in companies that you are interested in, based on the field you prefer. Other sites especially recruiting one give you a chance to post your curriculum on their site and once a vacancy matching your skills comes up they can easily contact you.
Read: Excuses for Being an Hour Late to Work
Learn a language of your choice
The other productive thing you do online is learn a new language. Languages such as French, Chinese, Spanish, English etc. Learning another language online is very interesting because there are various tutors who explain thing differently and you can choose the best.
Become a translator
For people with ability to speak more than one language they can become a translator. Online translator can be paid well depending on what they can be able to do. If you are in a position where you have a less demanding job, then your side job can become an online translator.
Become a blogger
Not only is blogging one of the productive thing you can do online, it can become a way of expressing what is in your mind. If you love writing and are good in certain area, then blogging can become your thing. If you love photography you can start a blog on the same. If you love music you can sing songs in your own rendition and share. Eventually you will able to advertise your skills.
Read: Funny Friday Quotes
Build your professional connections
For some one interested in building their professional connections you can do it online. Platforms like LinkedIn, Facebook, Twitter and others gives you a chance to connect with other professional in the areas you are interested in. This is one of the advantages of having internet availability.
Online shopping
Through availability of fast internet services many shopping platform have come up. Site such as Amazon, Alibaba, Jumia and many other have made it possible to shop at only a click of a button. If you have a busy schedule you can simply just fill in your online shopping basket and the good will be delivered to you. Advantage of online shopping is that it allows you to have a chance to window shop without spending much time.
Do an online course
Have you been looking for an easy way to study without going to class? If yes, then just know that through online training platforms such as Udemy you can simply learn at the comfort of your home or office. Many university across the world are also offer certain course online, so make your choice and choose what you want to do.
Read: Cybersecurity Capstone Project Ideas
Become a tutor
Another interesting thing that we cannot leave out of the list of productive things you can do online is the idea of becoming an online tutor. There platforms that allow people to register as tutors and train other on the field they are good at.
Work on your pronunciation
Through many video on the internet you can improve your pronunciations depending on the language you speak. There are many word we pronounce wrongly no matter how well we know the language we speak, so take the opportunity to polish your English, French, Spanish or any language you choose.
Get some entertainment
When you are tired and need some to relax your mind you can find some of the best entertainment video, songs, documentaries, orchestras, bands, and anything you nearly wish for on the internet. YouTube is one of the biggest platform that has millions and millions of video to watch. Facebook has recently started Facebook watch and it is also giving many an alternative way to entertain themselves
Listen to online audio books
Did you know that there are online sites that have online audio books that you can actually listen to books?  Sites such as audiobooks, librivox, Lit2go and many others.
Read: What Career is Right for me Based on My Personality
Listen to online radio and watch your favorite TV channel
You can listen to the radio station of your choice through the internet regardless of where you are. As long there is internet the online radio will be up and live. By streaming live you can also watch Television shows you never like to miss. This can help you to be informed of at all times.
Have an online interview
At times you can find yourself in a position where you are unable to attend to an interview, in such a moment you can opt to have the interview done through skype. This types of interviews are becoming common, especially at the initial part of the interview so it is good to learn how to chat with Skype
Check plagiarism and make correction for your articles
In addition to the above there is another productive thing you can do online: making corrections to your articles for those who are writers or bloggers. There are several sites that give you the chance of correcting any grammatical errors. You can check for any chance of your article having any features of plagiarism.
Get updates on current affairs
The best place to get updates on current affairs and trending issues is through the internet. Compared to other platforms such mobile application on news updates, online platforms are faster and they do not charge any fee. You can also engage with other people on the issues affecting you directly.
Prepare for examinations
In cases where you are revising for exams and you get a technical term that you cannot understand you can look for it in the internet or even watch an online tutor on YouTube give an explanation. You can get revision papers for exams and their respective solution.
Improve your creativity
Creativity is required in major areas in our life but more skills are required by people like fashion designer, barbers, make-up artist, models etc. To improve your creativity, you can look at what other leading professions are doing and build your bench marks so as to make sure you remain relevant in the market.
Look for scholarship to further your education
There are numerous opportunities offered by different universities and institution around the world to further your education. You can try out applying for these scholarship and you can end up joining one of the best schools.
Look up for videos and materials that can help your child learn
As a parent there are many productive things to do online that can really benefit your child. For toddlers you can get phonics and number songs, for children in the lower grades you can look for charts, graphic and video that can engage their minds. This will eventually improve their learning capacity.
Conclusion: Useful Things To Do On The Internet
We are in a millennial era where there is so much information around us. The world has become a small village where information spread faster that wild bush fires. The internet has Improved tremendously and from the 2G followed the 3G then 4G and now we are heading to 5G. The above list gives a whole lot of productive things to do online, now it's up to each individual to know what is good for them and what is not. Our phone, laptops, tablets and computers have potential to gives us much information as we need its only takes one's choice. Hope the articles has helped you learn one or two things.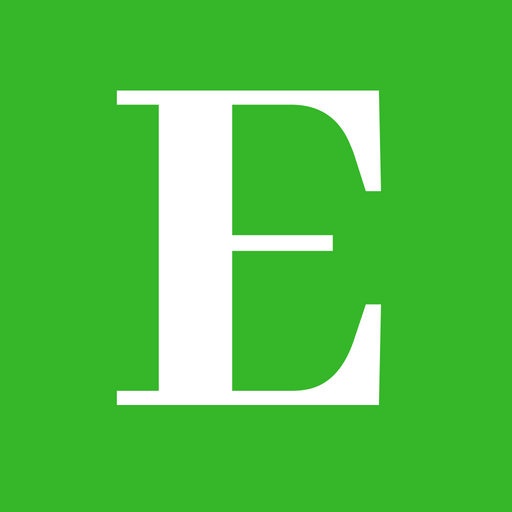 Betty is a qualified teacher with a Bachelor of Education (Arts). In addition, she is a registered Certified Public Accountant. She has been teaching and offering part-time accounting services for the last 10 years. She is passionate about education, accounting, writing, and traveling.