Types of Doctors and Salaries: Are you wondering how much does a doctor makes in a year in the USA? Salaries for doctors are among the highest of all professions. According to the U.S. Bureau of Labor Statistics, the median salary for doctors per year is equal to or greater than $208,000.
Most doctors work full time to some extent some work for more than 40 hours per week. If you want to become a doctor you should be prepared to work for work long shifts, which are sometimes irregular or being on call.
It is important to know what kind of doctor you should see when a certain diagnosis is made. There are many different types of doctors as outlined below.          
Types of Doctors and Salaries
Anesthesiologists       
According to Medical New Today, an Anesthesiologist is a specialized doctor who gives a patient medication so they do not feel pain when they are going through a surgery. There are several types of Anesthesiologists as shown below:
Types of Anesthesiologists
Name                                      Specialization
Cardiac anesthesia                  Heart surgery
Pediatric anesthesia                 Anesthetics in children
Neuro-anesthesia,                   Nervous system, brain, and spinal cord
Obstetrics anesthesia               Relief during labor and delivery
How Many Years to Become an Anesthesiologist?
It takes 12 years to become an Anesthesiologist. In the US Anesthesiologists start by taking a 4-year undergraduate degree, then follows 4 years of medical school. Afterward, they must complete an additional 4 years in an anesthesiology residency program.
Anesthesiologists Salary
In the US, the average pay for Anesthesiologists is $331,190 per year. They are among the highest-paid doctors.
Obstetricians and gynecologists      
According to WebMD, obstetricians focus on pregnancy and related health issues, whereas gynecologists' attention is on general reproductive health. In most cases, these two types of medical specialists work hand in hand. In some cases, these doctors may have certifications in both obstetrics and gynecology, under the OB/GYN title.
How Many Years to Become a Gynecologist
To become an Obstetrician and gynecologist typically takes 7 to 12 years depending on the number of years you spend in the residency program. In college, a medical degree takes 4 years and After graduating from medical school, OB/GYNs then complete the following
An exam to become certified by the American Board of Internal Medicine.
A 4 or 7 years' residency period where the physician studies gynecology and obstetrics specifically.
An exam to be certified by the American Board of Obstetrics and Gynecology in their chosen Specialty.
Obstetricians and Gynecologist's Salary
The average salary for Obstetricians and Gynecologist is for $296,210 per year. They are also among the highest-paid doctors.
Types of Surgeons And Salary
There are several types of surgeons in the medical field. Below we have looked at common
General surgeon
According to the America College of Surgeons, a general surgeon's work includes a broad range of conditions affecting several areas of the body. It's an extremely multipurpose specialty that offers training in numerous conditions and kinds of procedures, including endoscopic procedures and video-assisted surgery
General Surgeon Education
It takes 4 years in medical school. Followed by at least 5 years' educational period after obtaining a medical degree (residency).  5 years of general surgery residency assist the students to acquire knowledge and technical skills in handling medical conditions that are related to the head and neck, breast, skin, and soft tissues, abdominal wall, extremities, and the gastrointestinal, vascular, and endocrine systems.
How Much Does General Surgeon Make
On average General surgeon makes approximately $286, 600. This may vary depending on skills and experience.
Orthopedic Surgeon
Ever heard of an orthopedist? Well, an orthopedist specializes in modifying disorders, malformations, or damages to the skeleton. In other words, they handle the diagnosis and treatment of the musculoskeletal system, including bones, joints, muscles, associated nerves, arteries, and overlying skin.
How Long Does It Take to Become an Orthopedic Doctor?
To become an Orthopedic Doctor/surgeon takes around 11 years. After 4 years in medical school, one joins residency for another 5 years. Currently, most students in residency, are adding an extra one to two years so as to specialize or get more training.
Becoming an orthopedic surgeon is extremely hard, medical students who apply for orthopedic surgery aren't placed in that kind of residency program. According to statistics from the National Resident Matching Program in the current year, there were 1,037 medical students who applied for an orthopedic surgery residency but only 755 of those people were offered the chance.
How Much Does Orthopedic Surgeon Make
The average salary for Orthopedic Surgeon is $233,915 per year. They are among the highest-paid surgeons.
Colon and rectal surgeon
What a Colon and rectal surgeon does
A colon and rectal surgeon deals with issues of the colon, rectum, anal canal, and perianal area. In addition, these surgeons are also able to deal surgically with other organs and tissues (such as the liver, urinary, and female reproductive systems) involved with primary intestinal disease.
How Much Does Colon and rectal surgeon Make
On average the salary of a Colon and rectal surgeon $279,800 per year.
Neurosurgeon
What is Neurosurgeon
A neurosurgeon, who can also be commonly known as a "brain surgeon," is a surgeon who handles disorders and illnesses related to the central, peripheral, and autonomic nervous systems, including their associated structures and vascular supply.
Becoming a Neurosurgeon
In US becoming Neurosurgeon requires intensive training. After 4 years of medical school where one gets a medical degree, a one-year internship follows. According to the American Board of Neurological one has further undergo 84 months (7 years) of neurosurgical residency training under the direction of a neurosurgical program director so as to get accredited by the board.
How Much Do Neurosurgeons Make
As per the U.S. Bureau of Labor Statistics, a Neurosurgeon's average salary is $294,520 per year. However, according to other salary review sites, a Neurosurgeon's average pay can go up to $750,000.
Critical care surgeon
Critical care surgeons focus on patients who have critical, life-threatening, or potentially life-threatening surgical needs. These specialists have specific expertise in injuries resulting from burns, trauma, operation, infections, ischemia, or acute inflammation.
How Much Do Critical care surgeon Make
On average the salary of a Critical care surgeon $279,800 to $ 352,000 per year.
Pediatric surgeon
Pediatric surgeons major in diagnosing, treating, and providing post-operative care for children from the newborn stage all the way to the teenage years. A pediatric specialty can frequently be found in other surgical professions due to the unique and complex nature of diseases and illnesses affecting children.
How Much Do Pediatric Surgeons Make
On average the salary of a Critical care surgeon is $279,000 to $ 400,000 per year depending on experience.
Plastic surgeon
Many people view plastic surgeons as specialists who carry out cosmetic procedures.  However, the America College of Surgeons (ACS) explains a plastic surgeon to be a specialist who handles the repair, replacement, and reconstruction of defects of the body. This can comprise the musculoskeletal system, craniofacial structures, oropharynx, upper and lower limbs, breast, and external genitalia.
How Much Do Plastic Surgeons Make
Average base salary: $219,210 per year
Ophthalmologist
Ophthalmologists are medical professionals who handle comprehensive care for the eyes and vision.
an Ophthalmologist vs Optometrist
It is good to note that Ophthalmologists offer Medical and Surgical Eye Care while Optometrists (OD) focus on Vision Care and Eye Care Services. If you require surgical care for your eyes you will need the services of an Ophthalmologist. On the other hand, if you need to get a prescription and fit eyeglasses and contact lenses you can see an Optometrist.
How Much Do Ophthalmologist Make
The average salary is $255,900 per year as per U.S. Bureau of Labor Statistics
Otolaryngologist
According to Columbia University, Irving Medical Center, Department of Otolaryngology. An Otolaryngology is a medical specialty that is focused on the ears, nose, and throat. In other words, it is also called otolaryngology-head and neck surgery since its specialists are skilled in both medicine and surgery.
Otolaryngologist salary
The average salary is $255,900 to 324,000 per year
Surgical oncologist
Surgical oncologists focus on diagnosing, treating, and providing rehabilitation for cancer patients. They often treat patients with rare cancers and those with complex cases that may require several procedures.
Surgical oncologists salary
Based on experience Surgical oncologist $298,515 to $418,000 per year
Thoracic surgeon
What do thoracic surgeons do?
Well, a Thoracic surgeon handles pathological conditions and injuries within the chest. They can additionally check problems in areas like the chest walls, great vessels, heart valves, coronary artery, lung, esophagus, mediastinum, diaphragm, and airways.
Thoracic surgeon salary
Average yearly pay is $ 290486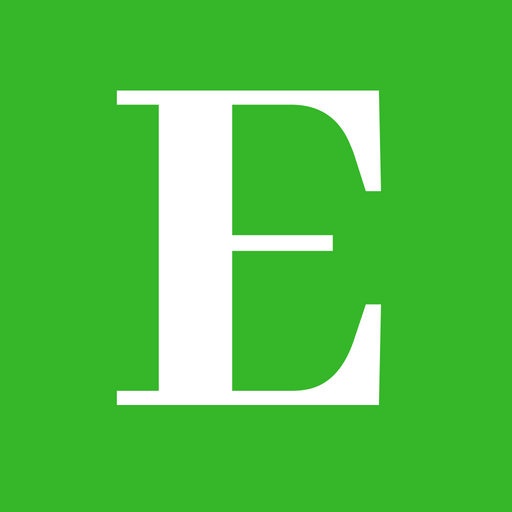 Betty is a qualified teacher with a Bachelor of Education (Arts). In addition, she is a registered Certified Public Accountant. She has been teaching and offering part-time accounting services for the last 10 years. She is passionate about education, accounting, writing, and traveling.