Highly Demanding Courses in Kenya: Looking for Highly Demanding Courses in Kenya? Do you want to enroll in a degree program and do you want to know how demanding it will be? Today we are going to help you have a preview of some courses that will require more of your time and energy. Most of these degrees often relate to the list of highly demanding diploma courses in Kenya.
The list below is based on several interactions with students from various universities, hence it may look controversial based on one taste and preference.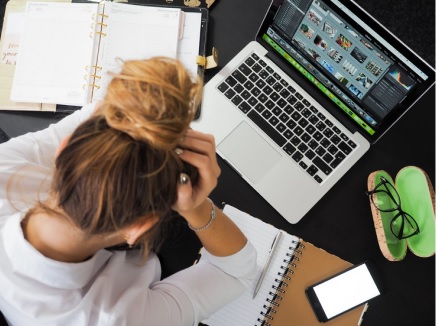 Highly Demanding Courses in Kenya
Bachelor of Medicine and Surgery
Studying medicine is not for the faint-hearted. To excel in this field, you will need to love your books, practicals, and research. As a medical student, one is expected to be self-motivated and well-organized. The medical course is full-time and takes not less than six academic years. You'll also be required to be good in biology, chemistry, and mathematics.
Skills required
Critical thinking.
Problem-solving.
Research.
Consolidation of knowledge.
Read Also: Marketable Courses in Kenya 2021/22
Bachelor of Mechanical Engineering
For anyone aspiring to study Mechanical Engineering, you will need to be smart, creative, and practical. You must know how to integrate your skills in all the relevant areas related to your studies.  You must be ready to design products, write reports, analyses problems, and do research. Below are some of the skills you will gain and also some skills required.
Some skills acquired
Research and generate designs.
Develop tools and procedures.
Conduct tests for engines and other mechanical devices.
Machine design.
Design of mechanical systems.
Bachelor of Science in Computer Science
Bachelor of Science in Computer Science course prepares graduates to be experts in designing, writing, and developing computer programs and computer networks. To understand this advanced course, you'll need to be good with programming languages, databases, and networks.
You can be assured this course involves commitment and hard work. You will spend long hours solving problems, writing and rewriting codes and if you aren't goods with numbers, you might have a challenge doing this course.
At the end of it all, this bachelor's degree will land you some of the highest-paid bachelor's degree jobs like network engineer, software engineer, specialist in computer animation, artificial intelligence specialist, etc.
Skills acquired
Designing and building software.
Developing efficient ways to solve computing problems.
Artificial intelligence.
Computer graphics.
Distributed computing systems.
Parallel computing systems.
Highly Demanding Courses in Kenya 2021
Bachelor of Engineering in Electrical and Electronics
To eventually graduate as an Electrical and electronics engineer you will have to love what you are studying. In some universities, the course goes for 5 years and a lot of practicals and research are needed. You cannot love shortcuts and pass in this field. Often you will have to let go of night parties to just concentrate on your books.
Skills gained
Design, construction, and management of power generation
Automation.
Factory control.
Electronic systems and devices.
Design of Integrated circuit.
Bachelor of Architecture
Another course that cannot go unmentioned in the list of highly demanding courses in Kenya is the Bachelor of Architecture. You cannot be laid back in your studies and perform well in Architecture. To be a successful architect requires one to be very creative, good with numbers, and love designs. Some of the best-looking buildings in the world are developed by architects who went out of the norm to think out of the box. As a result, to make it in this course you will need to work hard. It will take 6 years to complete the course.
Skills gained
Design and drawing.
Numeracy.
IT skills.
Project management skills, etc.
Bachelor of Engineering in Building and Civil
This is another technical and high demanding course that requires students to have good knowledge of mathematics and physics. Students will also need to be imaginative since they will need to develop innovative ideas on how structures can be made stronger. After attaining your degree you will get the opportunity to work as a construction engineer or become an independent consultant. You can be assured this course is one of the high demanding courses in Kenya.
Some of the skills gained
•    Building of structures.
•    Geotechnique and engineering survey.
•    Building project planning.
•    Construction management etc.
Bachelor of law
To graduate with a degree in Law takes four academic years (minimum) comprising 8 semesters. After you qualify with your Bachelor of Laws(LLB)Degree, one must continue to pursue a diploma in law at Kenya School of Law, if you want to practice as an advocate. You cannot rush over this course, you have to be good at writing, analyzing data, and solving problems in the least required time.
Bachelor of Commerce- Finance
Bachelor of Commerce- Finance is a program that is intended to offer the student a wide range of finance and managerial skills. Passing your coursework in this field will require dedication. You cannot have an easy life in college while pursuing finance. You will have to attend lectures, do research and assignments. You'll need to be good at math and statistics.
Bachelor of Science in Telecommunication and Information Engineering
This course is also demanding. As one of the most rapidly growing Engineering disciplines, it combines the principles of electrical and electronics, computer science, and information technology. At the end of the degree program, you will have the knowledge, design techniques, and insight needed to be a competent Telecommunication and Information engineer even at the global level.
Bachelor of Pharmacy
Bachelor of Pharmacy degree course is accredited by the Pharmacy and Poisons Board of Kenya. The board ensures that the course remains credible and guarantees that all the colleges and universities teaching this course are accredited. For your information, the board does not recognize part-time or long-distance pharmacy degrees. In addition, postgraduates without a bachelor's degree in pharmacy are not also recognized. From this restriction, you can see the course is not for the faint-hearted. Once you complete the course, pharmacists are required to participate in continued professional development activities to stay informed with the most recent pharmaceutical development
Bachelor of Nursing
Although the demand for nurses is high, the course is not so easy. It requires one to be hardworking and self-disciplined. In addition, one should have good communication skills, have good grades in Biology, Chemistry, Physics, Mathematics, and languages. Your social skills should be excellent since one will mostly end up working with patients from all kinds of backgrounds.
 Highest Demanding Courses in Kenya 
Bachelor of Science in Computer Technology
This is a four-year program dedicated to meeting the growing needs of computer hardware and software professionals in the industry.  Once you enroll for this course you will deal with technical topics like data structures and algorithms, programming, network systems design. database management systems, etc. You will need to study hard to master some of these topics. Dedication will also be required.
Skill acquired
computer maintenance.
data structures, algorithms & database design.
object-oriented programming.
database management systems.
computer security.
Bachelor of Science in Information Technology
A degree in Information Technology is a highly demanding course for any student. A student will need to be resourceful and have an interest in computers. The course work in this degree involves things like programming, testing, and debugging computer programs.  Eventually, with IT skills one is able to assist individuals and organizations in solving problems using information technology techniques.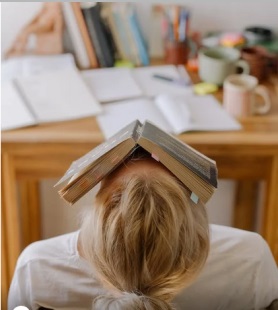 Bachelor of Science in Industrial Chemistry
You cannot talk of highly demanding courses and fail to talk about industrial chemistry. As a division of chemistry, it applies physical and chemical processes towards the conversion of raw materials into products that are useful to humanity. It falls in the physical sciences subject domain. Basically, you have to be good in the sciences.
Bachelor of Science in Mechatronics
There is a growing need for mechatronics in each economy, Bachelor of Science in Mechatronics targets preparing students with the ability of modern manufacturing engineering which combines computing, mechanics, and electronics. To develop these skills, a student will have to be dedicated and committed to their school work. Even in the career field, it will be demanding to develop and design machines or elegant products including automated robots, automated wheelchairs, hybrid automobiles, etc.
Bachelor of Science in Physics
To excel in this course, you will need to love experiments, analysis of data, have a good understanding of the law of nature, and above all, be creative. A Bachelor of Science in physics will broaden one's knowledge in the principle of physics in areas encompassing all science, technology, and engineering fields.
Bachelor of Science (Economics and Statistics)
This is a social science course that calls for good mathematical skills and the capability to comprehend business concepts. Writing skills, essay writing, and good presentation skills will also play a role in helping a student successfully finish the course.  As an economics graduate, you can work as an economist analyst, Statistician, research officer, etc.
Bachelor of Psychology
Bachelor of Psychology degree produces professional psychologists. At the end of the degree course, the students will be able to understand human behavior and character. If you enroll in this course, you'll need problem-solving skills as you will be required to solve the psychological problems of different people. Psychology graduates can work as Educational counselors, Forensic & health psychologists, Career counseling, etc.
Bachelor of Science in Optometry and Vision Sciences
Optometry is a primary health care profession involved in the critical, preventive, and rehabilitative aspects of eye care. As a result, Optometrists, form an essential part of the primary healthcare team. The Optometry program incorporates teaching, research, development and practices that develop eye experts.
Bachelor of Science in Renewable Energy & Biofuel Technology
Bachelor of Science in Renewable Energy & Biofuel Technology prepares students for the challenges of designing, promoting, and employing renewable energy engineering. The course provides very skilled manpower with a wide range of theoretical and practical skills focused on improving renewable energy and biofuel technology. Once one has graduated, one can become a renewable energy inspector, energy consultant, energy auditor, etc.
Conclusion
The above list of Highly Demanding Courses in Kenya illustrates that these courses require dedication and self-discipline as you pursue them. However, you will also note that most of the courses listed offer some of the highest-paid bachelor's degree jobs. The process of attaining this degree may be tedious, but once you graduate you will be able to work in any part of the world.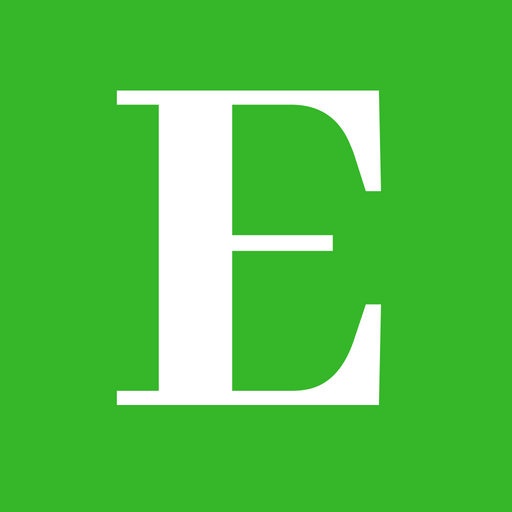 Betty is a qualified teacher with a Bachelor of Education (Arts). In addition, she is a registered Certified Public Accountant. She has been teaching and offering part-time accounting services for the last 10 years. She is passionate about education, accounting, writing, and traveling.