Marketable Courses in Kenya: Looking for Marketable Courses in Kenya? Are you interested in enrolling in a degree program and you want one that will help you get a job immediately or one that will enable you to get into lucrative self-employment opportunities?
Today we are going to help you get full information on some courses that will make you outstanding in the job market. The courses indicated below have been developed based on several interactions with college graduates, employers, and business owners.
Marketable Courses in Kenya
Medicine
For the longest time in Kenya, there has been a big challenge in the number of available doctors in both public and private hospitals. The ratio of doctor vs patient is 1:4000. Currently, there are approximately twelve thousand (12,000) registered Doctors.
The shortage of doctors makes a Bachelor of Medicine and Surgery a Marketable Course. Although the course is tough and takes six years it is worthwhile.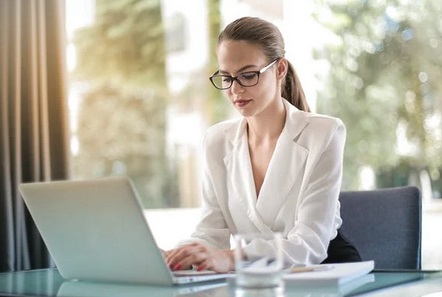 Computer Science and Information & Technology
The world has become a global village. Every sector in the economy requires the use of modern technology for easier operation. A person with a Bachelor of Science-Computer Science can be able to do several functions such as programming, System security, Computer maintenance, Network Management, Web-design, etc. This improves the employment rate for all holders of this course.
By the year 2021, the majority of companies in the country were utilizing the digital space as an online marketing and visibility channel. The need for experts in cyber security, programming, system maintenance, and web design is on the rise, so don't be left behind if this is an area you are interested in.
Engineering
As long as there is industrial and infrastructure development in a country, engineers will never lack jobs. Engineering will for the longest time remain to be one of the marketable courses. Particularly in Kenya, engineering jobs are expected to grow, though some types of engineering may do better than others. Courses included in this category are civil engineering, mining, construction, geomantic, mechanics, electronic, civil, electrical, mechanical, geospatial computer, etc.
Engineers have a technical specialty that has and will continue to help Kenya be in line in achieving vision 2030. They will develop infrastructure such as road networks, water reservoirs, treatment plants, chemical plants, Automotive manufacturers, etc.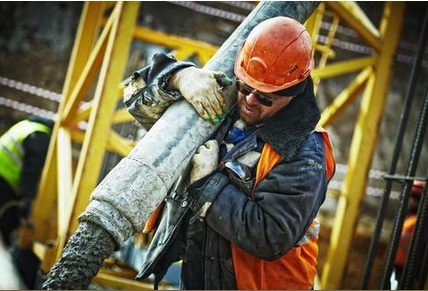 A growing economy means there are businesses and companies driving that growth. Most of these businesses require experts in administration, marketing, planning, finance, accounting, etc. Some business courses in this area are more marketable, for example, demand for financial analysts is growing rapidly, and the main reason for this is that investment is becoming increasingly complex and global in nature, and the number of assets that require expert management is also rising. So be careful on the business course you choose, do research.
Law
The Kenyan economy is anticipating an expansion where the service industry may take center stage hence the demand for legal services is expected to grow. This would possibly mean more training and work opportunities for lawyers.
Digital marketing
In 2021, the list of the most marketable courses in Kenya cannot overlook the importance of digital marketing. Think of theincreasing number of Kenyans who choose to buy and shop online. The work of a digital marketer is very important. A good digital marketing strategy will ensure your products emerge on the first page of most online searches.  Experts in Search Engine Optimization, Email Marketing, Content Marketing (SEM), E-Commerce Marketing are a must for any business intending to sell online.
You can be assured that becoming a digital marketer guru will put you at the forefront of getting a good job or getting into self-employment.
Communication and Public relation
Every organization in Kenya is feeling the impact of Internet usage. Many customers today are looking for companies' information on their social media platforms. As a result, there are emerging positions like social media analysts, social media managers, etc. Positions of a Communication officer or Public relations personnel have increased since there is a need to interact with clients
Marketable Courses in Kenya 2021

Economics and Statistician
Economics graduates are very important in a developing economy like Kenyans. This is because they assist in laying down economic strategies needed to grow and stabilize the economy. Once you graduate you can work teaching at universities, become an economic specialist, statistician, research expert, etc. Others provide consultancy services where they perform research and engage in advocacy for economic policy.
Renewable Energy & Biofuel Technology
The demand for renewable energy has increased over the years. Due to its non-environmental pollution, renewable energy is globally being encouraged. In Kenya, increased demand for power cannot solely be met by hydroelectricity, therefore there is an increased need for other sources of energy like solar, geothermal, wind power, etc. Pursuing a degree in Renewable Energy & Biofuel Technology prepares students for the challenges of designing, promoting, and employing renewable energy engineering. The course will provide very skilled manpower with a wide range of theoretical and practical skills focused on improving renewable energy and biofuel technology. As a graduate one can work as an energy auditor, renewable energy inspector, energy consultant, etc.
Nursing
Prior to Covid 19 pandemic, the demand for nurses was high, but after the effect of Coronavirus on the health sector more and more nurses are needed. In fact, the majority of Kenyan nurses are easily getting employment in other nations like the United Kingdom, Canada, the US, and many others. Nursing is one of the very marketable courses in Kenya, as long as you are hardworking and you are self-disciplined, you cannot fail to get employment once you become a registered nurse.
Psychology
Another course that has to be on the list of the most marketable courses in Kenya 2021 is psychology. Mental health issues and increased cases of depression have increased the counseling services of a psychologist.  A professional psychologist will be able to understand human behavior and character. Psychology graduates can work as Career counseling, Educational counselor, Forensic & health psychologists, etc.
Pharmacy
The government through the Pharmacy and Poisons Board of Kenya has ensured that only accredited pharmacists offer services to the public. Once you complete the course, you can get into self-employment and operate your own chemist.
Optometry and Vision Sciences
The increased demand for eye care had made Optometry a primary health care profession. So far there are few specialists in this field, if you pursue the course you will like to get hired immediately or you can easily build your own eye specialist clinic where you can concentrate on preventive and rehabilitative aspects of eye care.
Education
The education field is broad, from pre-primary, primary, secondary, colleges, and universities. As a teacher, there are numerous chances that you will get employed based on your qualification. You can be a pre-school teacher, primary school teacher, secondary school teacher, or a lecturer at college or university.
Bachelor of Science in Mechatronics
In Kenya, there is a growing need for mechatronics. A graduate in mechatronics can be able to combine computing, mechanics, and electronics to develop and design machines or elegant products including automated robots, automated wheelchairs, hybrid automobiles, etc. As the world is moving to a more complicated automation Kenya has to produce experts who can handle such products.
Fashion, Beauty, and Design
This course is definitely one of the most Marketable Courses in Kenya. Looking at the number of young Kenyans making a living through Fashion, Beauty, and design will open your mindset on what courses are often overlooked. In this course, you will start your business or work for a short period as you look for capital to venture into your own.
Marketable Technical Courses in Kenya
In addition to the above marketable course, we have additionally listed the best marketable technical courses in Kenya. There are numerous students who are qualifying to join universities for a degree but they opt to pursue a diploma or a technical course that gives one practical skills. Below are some
Marketable Technical Courses in Kenya 
Plumbing

Electrical installation

Film production

Medical laboratory

Interior Design

Search Engine Optimization

Culinary Arts

Beauty and fashion

Photography

Welding and Fabrication

Sales and marketing

Digital marketing
 Conclusion
The above list of Marketable Courses in Kenya and Marketable Technical Courses in Kenya indicates that some courses will for some time remain a priority and will take longer to get flooded. However, they are other courses that used to be marketable but can no longer be listed here because they are no longer relevant. Courses like secretarial are no longer in demand. The trends in the job market keep on changing and it is very important to keep researching what courses are emerging, courses that are flooded, or the ones that are becoming irrelevant.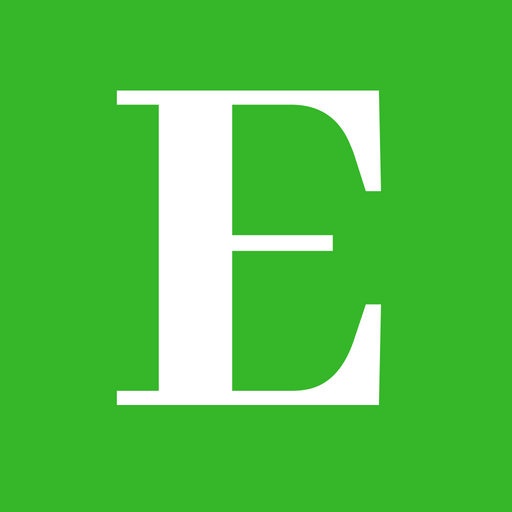 Betty is a qualified teacher with a Bachelor of Education (Arts). In addition, she is a registered Certified Public Accountant. She has been teaching and offering part-time accounting services for the last 10 years. She is passionate about education, accounting, writing, and traveling.