End of Year Messages to Students: Good teachers leave good memories to their students.  At the end of the academic year, as you finalize your moments with your students, leave them with a positive message.
Your positive message will likely be impactful and helpful even when they advance to the next academic year. A teacher's end-of-year note or letter comes in handy when you want to appreciate the students.
Below we have looked at the end of year message to students that will assist you to come up with the appropriate message.
End of School Year Message to Students
Dear Students,
I am glad to have had an opportunity to be your teacher. Over the year, I have seen lots of potential in you. With extra dedication and good counsel, you will one day graduate among the best students.
As you go to the next level, don't forget that every day's drops of water can finally make a mighty ocean. Continue putting effort and you will excel.
Thanks for having a unique way of lighting up the lives of people around you.  You will be among the list of most remembered students.
All the best and may your life be blessed.
Mrs. Anderson
Read: Thank You Message for Teachers from Students
End of The Year Messages to Students
The year started with so many expectations and aspirations. Hope through the year you have attained your goals. All the best.
It was a great opportunity to be your tutor.  I know you have a lot to achieve in the coming days. Wishing you the best.
You're among the best students I have ever trained. You have lots of talents and abilities in you. Wishing you the best in the coming year.
It has been a marvelous journey to have seen you enjoy your classes. May your eagerness to learn continue even in the coming days.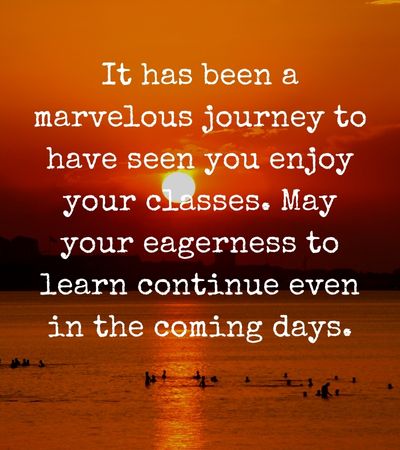 Thanks for being wonderful students. At times things might have become difficult but you did your best. Proud of you.
Finally, the academic year is ending and you look forward to your summer holiday. Continue aiming for the best and don't forget to build on your talents this holiday.
Read: Thank You Message for Students from Teacher
It was a great year with you, as new and better opportunities come your way, be ready to achieve the best.
In the next level of your academic progress, I wish you success. May you find some joy in your learning experiences.
As you complete one level of your education, another one is always waiting for you. Learning in life never stops. All the best.
Year End Message to Students
Continue working hard just as you have been through the year. Only the sky is the limit for you.
Good luck, dear student, I wish you the best in the coming days. Your future is going to be great.
It has been a good year filled with many great teaching opportunities as well as learning processes. Thanks for your good cooperation.
Read: Welcome back messages for students
My academic year was filled with lots of fun and inspiration from you. Will surely miss you. All the best in your summer holiday.
As the year ends, I cannot miss the opportunity to wish you the best in your next level of education as well as your summer holiday.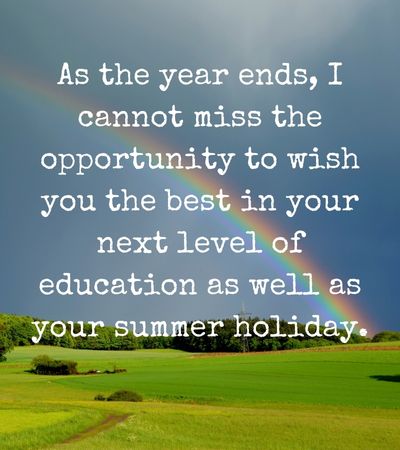 For the last year, you have become like a second family. With lots of love, I wish you a prosperous future.
As I mentored you, you gave me a reason to believe in a better tomorrow. Be assured you can achieve the best.
Your academic performance has been great. Don't settle for less if you are meant to achieve the greatest. Proud of you.
Even as the year ends, continue aspiring to attain what looks like an impossibility to others. Don't let your mind limit you. All the best.
Read: Examples of Scholarship Essays
Messages for Students at the End of The Year
With dedication and continued hard work, you have proved to others that nothing is beyond our reach. You have been excellent students.
My journey with you may have come to end, but you still have great teachers waiting for you in the next level of your education. May you succeed till the end
With much commitment and respect for the people around you, you will go far. Will be waiting to see you at the top.
Don't loosen the belt for the good work you have done. Your positive attitude and hard work will take you far. Wishing you the best my dear student
It has been a memorable academic year for me. You have uniquely touched my life. God bless you, my students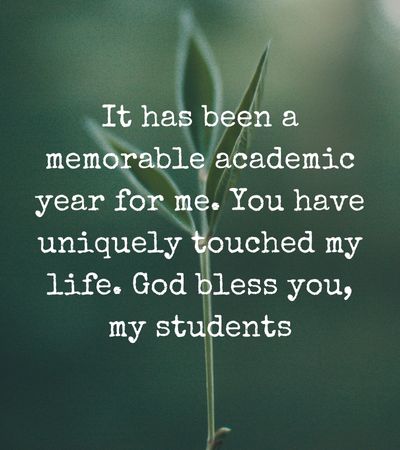 I have lots of faith in you. As long as I am around you can always seek any assistance you need. Enjoy your summer holiday
Congratulation on attaining the best results. In the coming year adopt the same attitude toward your education and success will be assured. Happy summer holiday, my students
Read: Best wishes for new academic year for students
End of The Year Letter to Students
My students,
The end of the year is another time to look back and see what you have or haven't achieved. First, I thank you for the cooperation you have shown me. The journey may not have been so easy but you have persevered to the end.
Secondly, your performance throughout the academic year has improved. Although you have not achieved the best, you still can improve your better to become the best. All work without play made Jack a dull boy, so you have to build your talents outside the classroom. Don't sit on your talents. I am glad you were involved in several extra-curricular activities.
I am happy to have had a wonderful time with you. As you come for the next academic year, I know you will meet great teachers who will take you to the next level. I am wishing the best.
You have a long summer break and I am hoping you are going to enjoy it as you look forward to a better academic year. All the best, I will surely miss you all.
Mrs. Anderson
Read: Best Online Coding Bootcamp for Job Placement
Conclusion: End of The Year Message to Students
A teacher's message to the students at the end the of year is important. Such messages say a lot about the kind of relationship a teacher had with the students. Kind words from a teacher's year-end note or letter can motivate, and inspire a student. It is important to have the right words for your students. The use of good words can reassure, encourage, counsel, or correct a student in the right way. As you come up with end of school year message to students, develop personalized messages, and don't generalize.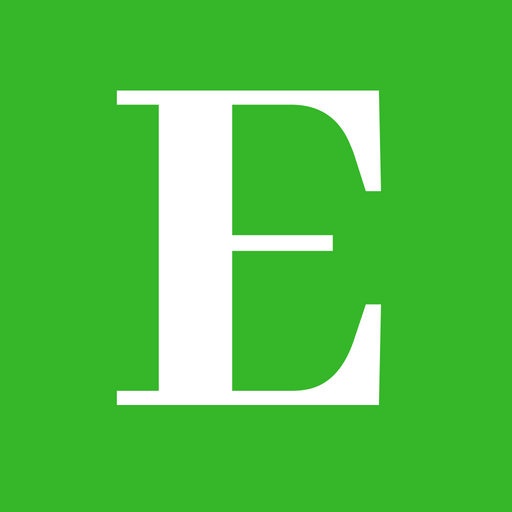 Betty is a qualified teacher with a Bachelor of Education (Arts). In addition, she is a registered Certified Public Accountant. She has been teaching and offering part-time accounting services for the last 10 years. She is passionate about education, accounting, writing, and traveling.