Farewell Message for Students from Teacher: As a teacher farewell parties are common. There are various reasons for farewell parties but the common one is when students are graduating or joining another class. To help you come up with the best farewell message for your students we have compiled the following messages.
Farewell Message for Students from Teacher
1. Life is a journey that often opens new doors, as you set on a different path, I wish you nothing but the best. Farewell, my students.
2. A teacher's main role is to help a student know how to think and not what to think. With the right thoughts and attitude, you are good to go. All the best.
3. It has been an incredible journey being our mentor and teacher. I wish you nothing but the best. Goodbye.
4. Farewell, my dear students. I know you have what it takes to become the great people you were meant to be. Happy farewell
Read: Thank You Message for Students from Teacher
5. It is encouraging to see the transformation you have had. May all your hard work and dedication bear the best results. Farewell and best wishes to you.
6. Learning is a lifelong goal. As you go, aim to sharpen your mind with new and better information. Farewell, my dear students.
7. Farewell moments are often not easy, but you cannot keep in the nest when the bird is ready to fly. Cheer to a successful life.
8. As great students you have been, let your curiosity remain alive to allow you to seek learning opportunities. Farewell to you.
9. As you often hear, the sky is the limit. As life opens a different door spread your wings wide and be ready to sail above every storm. I wish you nothing but the best.
Read: Farewell Messages for Teachers
Goodbye Message to Student From Teacher
1. Your dedication and commitment have ensured a successful change of minds to become specialists and scholars. Don't be afraid to take the next step in your life. You are well prepared for it.
2. Best of luck to you, remember you hold the torch to light your path and see life from a better perspective. See you again.
3. The time you have spent here has been your stepping stone for better things in life. I look forward to seeing you become the successful people you have been training to be
4. As one door closes in life, it simply means a new beginning. I wish you nothing but the best. I am confident you will be victorious.
Read: Encouraging Words for Students from Teachers
5. You are well-equipped to bring your dreams into reality.  Goodbye, my students, and may your passion come to be.
6. Keep in mind that your life is like a book. Each day you are writing your story. May the new beginning bring great fulfillment.
7. You have been good students. With your good discipline and hard work I know you will emerge as a successful business person or professional.
8. As I sent you my farewell message, I hope this is only the beginning of great things for you. Be courageous and know nothing is beyond your reach if you have a positive mindset and faith.
Read: Thank You Message for Teachers from Students
Short Farewell Message for Students from Teacher
1. I thank you for being outstanding students. I know your life will be successful. Goodbye.
2. This farewell message is to assure you that you are now a better version of yourself. Don't settle for mediocrity.
3. Goodbye my students, may success and happiness be with you.
4. You have been exceptional students, thank you for making each lesson interactive.
5. Farewell, and may your new path be filled with success, adventure, and better learning opportunities.
Read: Get Well Soon Messages for Students
6. As a teacher, I know with the right attitude your bright minds and kind hearts will make you great people. Farewell.
7. Best wishes to you all, may your new adventure be successful. Go out and shine!
8. It has been a joy being your teacher. As you leave I cheer you on knowing you will be successful.
9. With limitless abilities brace yourselves to conquer the challenges you will face, best wishes to you.
10. Farewell! Continue with the good work you have been doing. Will be glad to see you at the top.
Read: Valentine Messages for Students
Goodbye Note to Student
1. Farewell and may your hard work bring the greatest reward.
2. Be ready to apply all the lessons and things you have learned to create a better future for yourselves.
3. May your new journey be remarkable, and filled with prosperity and opportunities. Farewell.
4. Combine your interest in learning with your talents and you will become successful. God be with you.
5. I know you have a promising future. Keep up the good work and nothing will stop you,
6. Farewell my dear student, in a unique way you have created good memories in my life.
7. You are all gifted differently, so embrace what you love best, and life will be enjoyable. All the best.
8. In boldness and courage, step into the next chapter of your life knowing you will be successful.
Read: End of Year Messages to Students
Conclusion: Farewell Message for Students from Teacher
The above messages can be shared with students at all levels. Each farewell message is meant to bring out the best message a teacher has for the students.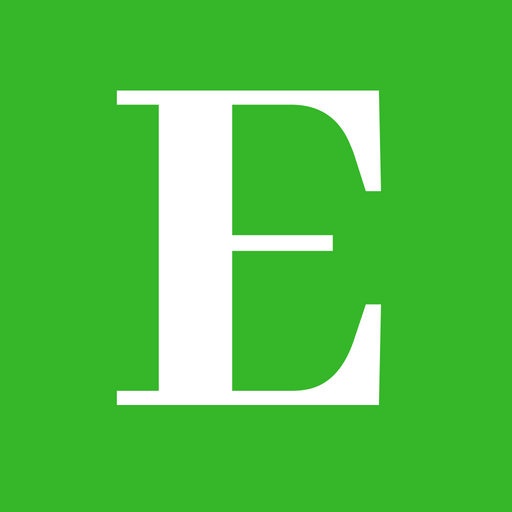 Betty is a qualified teacher with a Bachelor of Education (Arts). In addition, she is a registered Certified Public Accountant. She has been teaching and offering part-time accounting services for the last 10 years. She is passionate about education, accounting, writing, and traveling.