How to Ask for A Letter of Recommendation from Employer: If you have applied for a job or you want to join a graduate school, a recommendation letter from your employer might be required. How do you go about the whole process of requesting the letter? Well, we have looked at simple tips that will guide you on how to do so. In addition, we have given samples of how you can request a recommendation letter via email.
How to Ask an Employer for A Letter of Recommendation
Sample on how to request a Letter of Recommendation from an Employer via email
 Dear Mr. Patel,
I take this opportunity to inform you I have always appreciated the years I worked under your supervision. Up to date I feel inspired by the kind advice you gave me over the three years. Lately, I have made better achievements in my career and I am currently finalizing a recruitment process to join XXX Limited. If I get recruited by this company, I am hoping to become an outstanding communication specialist.
One of the requirements in the selection process is to have a letter of recommendation from a person who can describe my skills and achievements. Since you mentored me for three years, I believe you could write a comprehensive and thoughtful letter that affirms my qualifications as an ideal candidate for the job.
I will honestly appreciate it if you could write a letter that explains my problem-solving and critical thinking skills. In addition, include the part I contributed in the designing a good search engine optimized and consumer-friendly website that double our sales for the three years.
Kindly let me know if you're willing to write a recommendation letter for me. I have attached my updated resume to give you more information on my skills and achievements.
Looking forward to your response and thank you in advance.
Yours Sincerely 
Davis King
How to Request for Recommendation Letter from Employer
If you want to know how to request a letter of recommendation from employer  consider the following
Who should write the recommendation letter
It is important to know the specific person to write the recommendation letter for you. Not always does the letter have to come from someone at a high position. The important thing is to have someone who can be able to give additional information other than what is in your resume. In this case, you can choose an immediate supervisor, someone who is conversant with what you do. If the recommendation letter is for another job recruitment, ensure you choose someone who can confidingly and confidently do so without bias. For a recommendation letter from an employer, it is not advisable to get it from someone below you in job ranking.
When should I request for a recommendation from the employer
First, if you are leaving a particular job and joining another, always ask for a recommendation letter. This will allow you to have a copy of the letter in the future. In case the company relocates or closes down you will always have something to indicate what you achieved and did at that particular place and time. In this scenario, your supervisor or team leader can write this letter for you.
Secondly, if your employer, supervisor, or leader is a referee in your resume you can get a recommendation letter from them.
Thirdly, when a recent letter of recommendation is needed, it is always important to ask for that letter early in advance. The appropriate time is 2 weeks before the deadline for your application.
Read Also: How to Ask for A Letter of Recommendation for Graduate School
Be nice.
If you expect the referee to write a positive letter, be appreciative of them also. You can mention what you admire in their work, what made you choose them as referees, or how they have inspired you. Don't use flattery words, they may look insincere. Generally, say what the writer wants to hear. If you know them, you have something good to say
Should I provide any information to my referee
You must make the work easy for your referee. Ensure you inform them of the purpose of your letter. In a presentable format, provide them with a list of all the necessary skills and qualifications you have. You can also list the unique projects and achievements you want specifically mentioned in the letter.
Asking for A Letter of Recommendation for Graduate School from Employer
Dear Johnstone,
I appreciate the ample time you have given me while I work in your department.
I am currently making an application to join a graduate program at XXXX University. The admission board at this university requires an employer recommendation letter from my current job position. 
I am convinced you are the best person to describe my skills and achievements in my current position. Our interaction over the past two years has been inspiring to me and I know you will write a considerate recommendation letter. 
Kindly note that the admission details will be emailed to the university by April 10. I will be pleased if you could write a letter pointing out my problem-solving and critical thinking skills. Further, it will be helpful if you mentioned the involvements I had within my position. Attached is my resume to provide further information. 
I hope you will be able to write the letter, if not kindly inform me. Thanks in advance. 
Yours sincerely, 
Jennifer Godwin
 Conclusion: How to Ask for A Letter of Recommendation from an Employer
The above tips will guide you in getting a good letter of recommendation. As mentioned, always ensure you get the letter from a person who knows you well. An acquaintance will not help you much. Recruiters or college admission panels can be able to tell a letter written by an acquaintance from that written by a well-known referee. Words don't lie, so choose the best to get the best.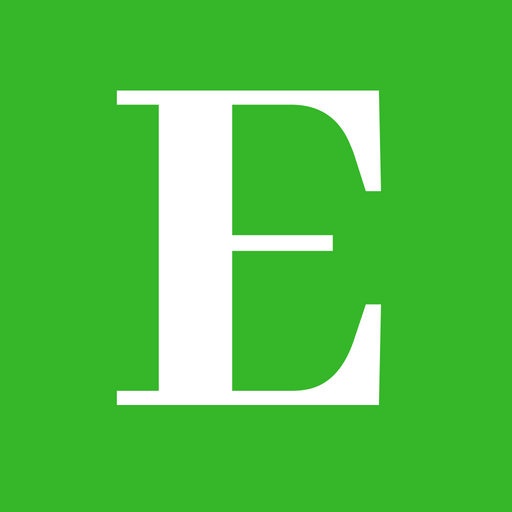 Betty is a qualified teacher with a Bachelor of Education (Arts). In addition, she is a registered Certified Public Accountant. She has been teaching and offering part-time accounting services for the last 10 years. She is passionate about education, accounting, writing, and traveling.