Mashujaa Day Quotes: Mashujaa Day, is a Swahili word meaning Heroes' Day. Every 20th October in Kenya's calendar the nation comes together to pay tribute to the amazing individuals who have made great contributions to the society. On this day, we celebrate the heroes and heroines who have selflessly worked to build a present and better prospect for our nation. In this article, we have made a selection of inspiring Mashujaa Day quotes that have been shared by various leaders and other Kenyans.
Mashujaa Day Quotes
1. "An obstacle is what you see when you set your eyes off the goal"- Makers of a nation
2. "Mashujaa day is the day for our freedom fighters but it is also a day for every Kenyan to remember those who fought for independence." Uhuru Kenyatta
3. "Mashujaa day is a day to renew our commitment to the values in which our nation was founded" Uhuru Kenyatta
4. "Our children will learn about the heroes of the past but our task is to make ourselves the architect of the future." Jomo Kenyatta
Read: Happy Mashujaa Day Quotes to My Love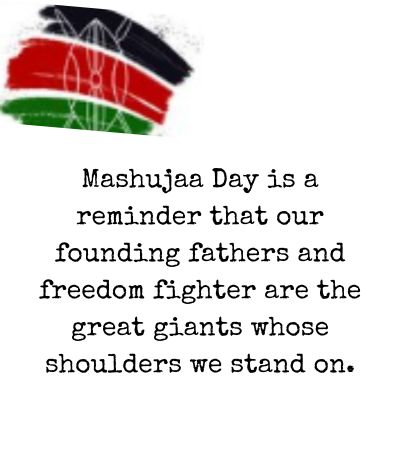 5. "The future is not a destination waiting for us, it is a destination we create. Block by Block." Freedom Fighter
6. "Mashujaa are not those who boast of their strength and power but those who stand for justice and equity." – Unknown
7. "Mashujaa Day reminds us that we are surrounded by many Mashujaa in our daily lives – nurses, teachers, doctors, parents, and many more who quietly make a difference."
8. "Heroes are those who help us in our daily fights, motivate us, and pave the way for a better future." – Unknown
9. "The new constitution creates an enabling for transforming our nation." Mwai Kibaki
Read: Madaraka Day Quotes
10. "Power is with the people, leaders are only the custodians of that power." Daniel Moi
11. "To become a shujaa is to be a person who cares for the welfare of others." Daniel Moi
12. "On Mashujaa Day, we celebrate the courage, sacrifice, and firm commitment of those who have made Kenya a better place for all." – Unknown
13. "Heroes are not born; they are made through determination, sacrifice, and love for their country." – Jomo Kenyatta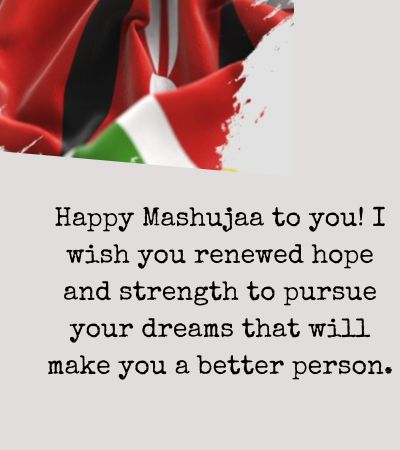 Read: Jamhuri Day Messages to Clients
Mashujaa Day Messages
1. Mashujaa Day is a reminder that our founding fathers and freedom fighters are the great giants whose shoulders we stand on.
2. As we celebrate Mashujaa Day, let's also celebrate the everyday heroes in our communities who contribute to our country's growth and development.
3. On this special day, may we find inspiration in the stories of our national heroes and strive to become better citizens. Cheer to a joyful Mashujaa day.
4. Happy Mashujaa Day! Be encouraged that we all have the power to bring positive change to our nation. Let's work together for a better Kenya.
5. Happy Mashujaa day to you. You are a hero in your way. As we recognize and appreciate the heroes who made Kenya what it is today, celebrate yourself too.
Read: Jamhuri Day Messages to Employees
Mashujaa Day Wishes
1. Happy Mashujaa to you! I wish you renewed hope and strength to pursue your dreams that will make you a better person.
2. On this Mashujaa day may you continue to write the beautiful story of your life. Have a wonderful Mashujaa day
3. Take time to celebrate the great sacrifice you have undergone to become the person you are today. I wish you a marvelous Mashujaa day
4. I wish you a Mashujaa day full of inspiration and motivation to help you to continue pursuing the journey of greatness.
5. Happy Mashujaa to you! You are one of the hardworking Kenyans who knows how to transform lives and make them better,
Read: Madaraka Day Messages
Conclusion: Mashujaa Day Quotes
The above quotes should inspire us to continue being accountable Kenyans who defend what our freedom fighters sacrifice for, our independence.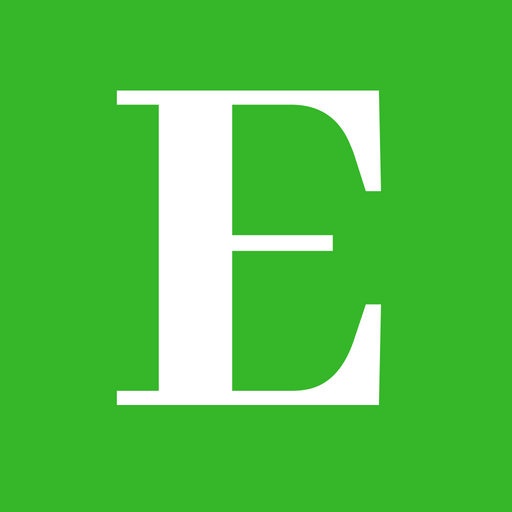 Betty is a qualified teacher with a Bachelor of Education (Arts). In addition, she is a registered Certified Public Accountant. She has been teaching and offering part-time accounting services for the last 10 years. She is passionate about education, accounting, writing, and traveling.