Congratulations Message for Graduation for Best Friend: Graduation days are important and they are set aside for a reason. If you have a  friend graduating, you cannot fail to send him or her some graduation greetings.  A graduation congratulatory message is not only motivating; it also adds some memories to one's life. So as you search for the best graduation gift and card to give to your friend   ensure it has the best graduation message.
Congratulations Message for Graduation for Best Friend
1. Happy graduation day to you! Being able to finish your race in style is a wonderful achievement. Congrats grad
2. Congratulations my friend, on taking the right steps, completing school with the best performance is an achievement you should be proud of. Happy Graduation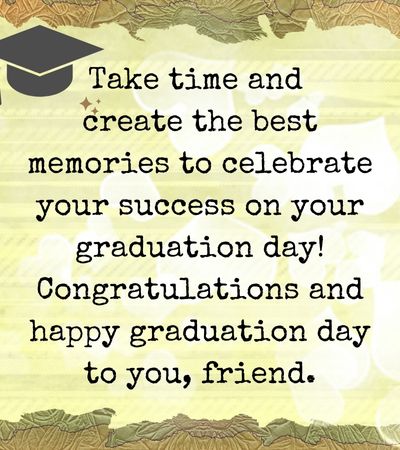 3. More great journeys wait for you after your graduation. Congrats and all the best on your graduation day
4. Success in life requires hard work, congrats on attaining the best. I celebrate your successful graduation.
Read: Motivational Quotes for Graduates
5. Congrats on your graduation my friend!  I am wishing you the best as you get into another phase of your life. Cheers to joyful graduation.
6. Take time and create the best memories to celebrate your success on your graduation day! Congratulations and happy graduation day to you, friend.
7. Your focus and effort have led you to this special graduation day. I am proud of your accomplishments. Congrats grad
Graduation Message for Best Friend
1. Happy graduation day to you my best friend, I am proud of you. Your hard work and self-discipline have been impressive.
2. As you graduate I hope you will continue to achieve the best. Best graduation wishes to you.
3. Congratulation dear friend for completing your education. It is a great milestone and I celebrate with you. Happy Graduation
4. I wish you a colorful and happy graduation day as you end a challenging journey in education. All the best.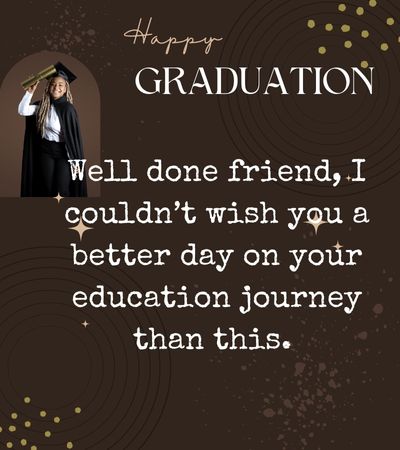 5. As you graduate from school, open your mind to more challenging life lessons. This graduation is only the beginning of better ways of seeing life.
6. As a proud friend, I must say I am happy to see you graduate. Keep on doing your best. All the best my bestie!
Read: Quotes for High School Seniors
Graduation Card Message for Friend
1. Congratulations on your graduation! Not only are you brilliant at what you do, but you are also smart and talented. Proud of friend
2. Today is a big day for you, as you walk the glorious road to becoming an alumna, I am wishing you the best. Happy graduation friend
3. I am happy to see you graduate, you have walked a challenging journey to come out as a winner.  Happiest graduation friend
4. Congratulations on achieving another milestone in your life. You deserve a happy graduation. All the best, my bestie
5. Well done friend, I couldn't wish you a better day on your education journey than this. Happy Graduation!
6. It's now official, my friend is graduating with the best achievements. Congratulations and God bless you as you look forward to another phase in your life.
Read: Congratulations Message to A Sister On Her Graduation
Conclusion: Congratulations Message for Graduation for Best Friend
There are many ways to congratulate your best friend for graduating including buying a graduation gift like a Personalized Graduation Photo Collage, vacation out, Personalized Mugs, pillows, and many more. However, even with these graduation gifts you have to get the best graduation congratulations message for a friend. The above messages will help you to come with up a unique graduation wish for a friend.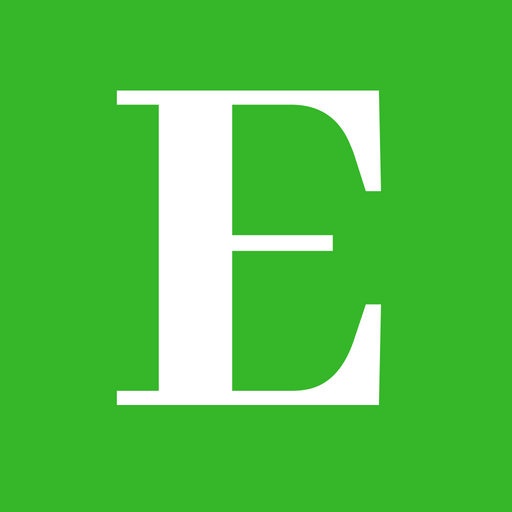 Betty is a qualified teacher with a Bachelor of Education (Arts). In addition, she is a registered Certified Public Accountant. She has been teaching and offering part-time accounting services for the last 10 years. She is passionate about education, accounting, writing, and traveling.