Rocky Driving School – Branches, Contacts & Charges: Rocky driving school has been offering driving lessons for more than two decades. It has molded and produced safe drivers.
Rocky Driving School Kenya is one of the best and top driving schools in Kenya.
There are a number of factors that have made it to be one of the leading institutions in the country. This includes:
Offering holistic packages customized for the modern driver
Professionalism and dedication
Being the largest driving school regarding reach and expertise
Variety and inclusive services
Making the customers number one and pays attention to all their needs
Having a fleet of the latest car models
Flexibility in payments
Strategically located branches to reach every Kenyan
Offering a full driving course that incorporates road safety and basic first aid
Custom made courses and payments
Investing in research to improve quality of services and meet client needs
Well organized and friendly
Extra services for clients – Drop and pick you up from any point within Nairobi at your request
Read: Kenya Driving Test Questions and Answers
Rocky Driving School Branches
Rocky driving school has branches that are spread across the country. This makes it possible for everyone in the country to train at this reputable organization.
Head office
Factory street,Industarial area
Harambee avenue Nairobi branch,
Kagen house, harambee avenue, ground floor
Tom mboya street branch Nairobi
Opposite odeon cinema
Buruburu branch
Behind tuskeys supermarket
Ngong road branch
Opposite nakumatt prestige
South C. branch
5- Star estate
Eastleigh branch
Social hall building, nineth street
Kangemi Branch
Opposite flyover
Westlands branch
Next to the mall at the oilcom petrol station
Kisumu branch Church building, ogingaodinga street
Other branches
Eldoret branch
Kisii branch
Kericho branch
Naivasha branch
Thika branch
Nakuru branch
Narok branch
Mombasa branch
Kilifi branch
Mtwapa branch
Changamwe branch
Rocky Driving School Charges | Rocky Driving School Fees
Searching for rocky driving school charges? Everyone can drive. Rocky driving school has designed their courses to match your needs. The school has well organized packages to fit into your busy schedule.
It is able to reserve lesson at the time which is convenient with you. You can do your work and at the same time go for your driving lessons at rocky driving school.
When you are doing your lessons a clean presentable car will be provided to you for all your lessons. The car can either be manual or automatic.
Not able to make it to the school, No worry, rocky driving school also provides door to door service. The school is organized in such a way that you can be picked and dropped at any point within the city limits on request.
If you do not pass your exams, rocky driving school will not leave you alone, it will still hold your hand and rebook an exam for you so that you can re-sit the exams at an earliest date possible.
At rocky driving school, upon completion of your course, you will be awarded a certificate of competence and certificate of participation in advanced driving.
But
What are Rocky Driving School Charges? or Rocky Driving School Fees

This is a question that many people ask. One always wants to plan in advance so as to know how they are going to pay for the driving lessons. We are going to look at rocky driving school charges below, but lets first look at what the course entails.
Full Driving Course:
The full driving course includes:
Driving lessons
Theory classes
Video programmes
Basic first aid training
Advanced and long distance driving and acquaintance with new super highways course
The duration of the course is 3 to 4 Weeks, which takes two to three hours at your convenience
The time is Mon-Fri 8:00 am to 7:00 pm and Sat 8:00 to 1:00 pm
Crash Programme is also available on request
Rocky Driving School Charges – Rocky Driving School Fees
Tuition Fees (KShs. – Test Booking Inclusive)
CLASS E (Cars)
Tuition fee: From Kshs 17,850/= ALL INCLUSIVE
CLASS BCE (Heavy Commercial)
Tuition fee: From Kshs 19,350/= ALL INCLUSIVE
CLASS – FG (Motor Bike)
Tuition fee: From Ksh: 11,350/= ALL INCLUSIVE
NB: The prices are subject to change. Always contact the institution for the correct prices or offers available.
Safe Driving.
Rocky Driving School Contacts
Location: Rocky Driving School
Street/Road: Factory Street, Nairobi, Kenya
Postal Address: P.O Box 1324-00606, Nairobi
County: Nairobi, Kenya
Town : Nairobi
Locality: Nairobi Industrial Area
Landline Numbers: +254 020 2215747
Mobile Numbers: +254 0700 667777, 0702 252222, 0704 773300
http://rockyschool.co.ke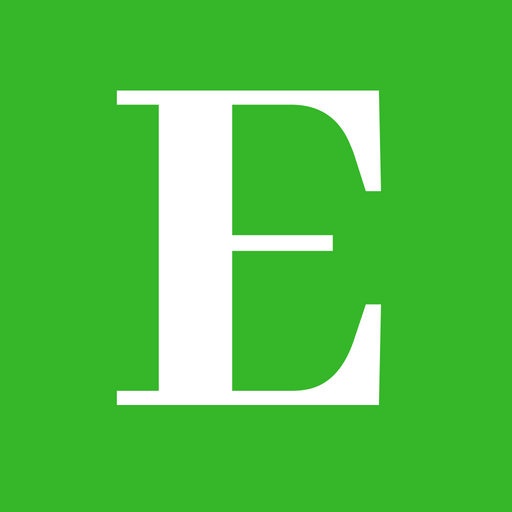 Betty is a qualified teacher with a Bachelor of Education (Arts). In addition, she is a registered Certified Public Accountant. She has been teaching and offering part-time accounting services for the last 10 years. She is passionate about education, accounting, writing, and traveling.