List of International Schools in Kenya: Looking for the best International School in Kenya. Today we are going to look at international schools in Nairobi Kenya.
Find the top international school in Nairobi for your child.
List of International Schools in Kenya
International School of Kenya
The International School of Kenya (ISK) is a private, non-profit PreK-Grade 12 school created in 1976 through a joint partnership between the governments of the United States and Canada. Nestled on 40 acres of a former coffee plantation, ISK serves the educational needs of both expatriate and Kenyan students who seek a challenging international curriculum which leads to the rigorous International Baccalaureate Diploma program.
Light International School
Light International School (LIS) is a unique co-educational day and boarding school that offers the Cambridge International Curriculum from Kindergarten (Aged 3-5) through to A- level (from Year 7 to Year 13) to students from diverse geographical and cultural backgrounds.
The Netherlands School Society Nairobi
The Netherlands School Society is a Dutch primary school for children from 4 to 12 years of age. There is also a toddler group linked to the school for children from 1½ to 4 years of age. The school was established in 1971 and is recognized by the Dutch Education Abroad Foundation.
The Netherlands School in Nairobi is a small scale and dynamic school where children can learn to their optimum level in a fun, international environment.
Potterhouse School
Potterhouse School was established in the year 2002. The establishment of an International school in Runda was propelled by an underlying Christian philosophy of life- A philosophy having its root and reason in God, as revealed in Scripture. Today, the school attracts pupils from different nationalities and backgrounds providing a rich diversity of culture and experience.
As the demand for quality education in Kenya continues to grow Potterhouse is responding to this need and ensuring an all-round quality Education for its pupils.  It is an education that addresses their academic, spiritual and social needs as they grow, preparing them for life in a fast and changing world.
Crawford International School
Crawford International School offers an academic foundation of the highest order and ensures that each student is developed into a fully-rounded individual whilst being skilled to interact in a collaborative manner. Cultural success in Arts, Music, Dance, and Drama, is a cornerstone of the education that we provide, while sport is enjoyed by every sports-loving student and community involvement is celebrated by every civic-minded citizen.
St. Mary's School Nairobi
St. Mary's is a private catholic day school and is famous for developing its students academically, spiritually and physically.
Braeside School
Braeside School is a co-educational international school in Nairobi, Kenya. We teach children from ages 3 to 18, following the National Curriculum of England and Wales.
Oshwal Academy Nairobi
Oshwal Academy has an exemplary track record in providing quality education and preparing its students for some of the best-placed institutions of higher learning both locally and abroad.
Rosslyn Academy
Rosslyn Academy inspires and equips each student to develop their God-given gifts for Christ-like service in the world community.
West Nairobi School
West Nairobi School is an International Christian co-ed (mixed) day school from Kindergarten to high school (12th grade). West Nairobi School also has an Early Childhood Learning Center for students 4 – 5 years old.
St. Austin's Academy
St. Austin's Academy was founded in 1970 by Academic Services Limited as part of a program to establish centres of academic excellence in Kenya. Founded by the first African Director of Education following independence, the Academy was a deliberate attempt to break the segregated educational systems of the day and to offer a truly integrated programme. The original vision has been extended so as to provide a values-based program for the uncertain, international world into which our students are entering.
The Academy consists of four main areas: the Pre-Primary (Nursery and Kindergarten), Primary (Years 1 – 6), Lower Secondary (Years 7 – 9) and the Upper Secondary (Years 10 – 13). These schools share the same generous compound in Lavington, one of Nairobi's most exclusive residential areas.
Sabis International School Runda
SABIS® International School – Runda offers a world-class education within a vibrant, multicultural community that is committed to academic excellence. The school is a part of the SABIS® Network, a global network of schools that dates back to 1886 and currently educates over 70,000 students in 20 countries on 5 continents.
SABIS® Runda follows a globally-recognized curriculum that inspires students, up to Grade 8, to achieve their full potential and prepares them for success on IGCSEs, A levels, and more.
The Nairobi Academy
Nairobi Academy caters for children aged 2 – 18 years, taught in small classes. This allows plenty of individual attention. Students are prepared and entered for IGCSE and A-Level Examinations. Senior students, under the guidance of the Careers Tutor, are assisted with university application formalities.
Cavina School
Cavina School is a British Preparatory School located in Nairobi, Kenya for children aged three to thirteen years of all nationalities and backgrounds. Founded in 1950 by H Massie-Blomfield, the school has steadily grown from a small group of boys taught in the Headmaster's home into a co-educational facility of over 200 children cared for by a highly qualified and deeply committed staff, covering a wide range of subjects and extracurricular activities.
Brookhouse School
Brookhouse (established 1981) is a co-educational, independent day and boarding school on two Nairobi campuses serving the international community at pre-school, primary and secondary levels. A Round Square school and a member of the G-30 group, Brookhouse has the pursuit of academic excellence at the centre of its educational philosophy and approach. The school is a proud member of Inspired, a leading global premium school group operating in Europe, Asia-Pacific, Africa, the Middle East, and Latin America, educating over 31,000 students across a global network of more than 42 schools.
Brookhouse fosters courage, generosity, imagination, principle and resolve so that our children emerge empowered with the skills and abilities to be the leaders and guardians of tomorrow's world.
List of International Schools in Nairobi
The Banda School
The Banda's Mission Statement and Aims underpin all that we do.  At The Banda School, we are committed to safeguarding and promoting the welfare of all of the children in its care.
STEM International School
At STEM International; Science Technology Engineering and Math is enjoyed equally by the girl and boy child.
Brookhurst International School
Brookhurst International School is a progressive, multicultural, value-based day and boarding school based in Kenya. We currently offer our students the highest standard of British curriculum education between year 4 to A level. We are notable among the international schools in Kenya. Our superb campus spans vast acres of the beautiful plains of Kajiado County as we are presently located in the tranquil Kiserian area along Isinya-Pipeline Road.
We offer the British national curriculum that is accredited by Cambridge and Edexcel. Our curriculum affords students a chance to gain access to leading universities both nationally and worldwide. The British national curriculum offers internationally recognized qualifications that culminate with the opportunity to sit for IGCSE and GCE (A-Level) examination.
Nairobi International School
Nairobi International School provides technology-based education to students of all races, religions, and nationalities, through a fellowship that carries with it, enormous choices and responsibilities, by giving opportunities to lead a life of learning through dedicated study, while committing themselves to personal growth, integrity, self-discipline and caring for each other, as "Creative Re-thinkers", whether at NIS or elsewhere.
Kenton College Preparatory School
Kenton College aims to provide a purposeful and happy environment, with opportunities for children of all races between the ages of 6 and 13 years to discover and exploit talents and strengths, and so develop academically, culturally, physically, socially and spiritually. The caring and supportive character of the school enables children to flourish in a community where values of honesty, self-reliance, co-operation, respect for and consideration of others are nurtured.
Peponi House
Peponi House School is a multi-cultural community that encourages respect for self and others. Our emphasis is on excellence, through a broad, balanced education which aims to maximize the potential of each pupil as a whole person.
The school's motto "A School of Many Nations, a Family of One" came about as the result of a competition held among the first Peponi pupils when the school was still in its infancy. In many ways, it encapsulates all that we hold most dear.
Rusinga School
Rusinga School is a Christian day school offering the British National Curriculum. It has a strong commitment to academic excellence, a high level of discipline and Christian values. Children are accepted from the age of two and are able to progress through our Kindergarten, Prep and Senior schools.
German School Nairobi
The German School Nairobi is an Excellent German school abroad with its accreditation being acquired from; The Standing Conference of the Ministers of Education and Cultural Affairs of the Länder in the Federal Republic of Germany and the relevant federal governing body in charge of schools abroad (BLAschA). The main aim is the promotion of student advancement through their encouragement to design individual learning processes as they progress with schoolwork.
With this, our production of all-rounded students is evident as they are able to acquire knowledge for their classwork, skills and proficiency. With the school being a lively site for the German Culture, it not only gives access to the German language but also to the German Curriculum with its utility being a plus in all German Speaking countries worldwide.
The Aga Khan Academy, Nairobi
Established in 1970, the Aga Khan Academy, Nairobi is a private, co-educational school situated in pleasant surroundings in the Parklands suburb of Nairobi.
The Academy strives to create a harmonious balance between academic demands, sporting, and cultural activities and community life. It challenges its pupils to be intellectually inquisitive and socially conscious. The School believes that while what students know is important, the true measure of a student's education is the ability to analyze what they do not know.
The Academy offers an international curriculum leading to the International General Certificate of Secondary Education (IGCSE) administered from the Cambridge University and International Baccalaureate.
Braeburn School
Based in Nairobi, East Africa, Braeburn School is co-educational, offering the British & International systems of education to a multi-national student body of varied academic ability. Braeburn School offers International courses that provide the learner with choices and support according to their interests and abilities.
BS actively values and celebrates diversity, nurturing personal growth by providing a friendly and supportive environment.
Braeburn Garden Estate School
Braeburn Garden Estate is a British Curriculum, fully CIS accredited IB World school that offers a truly international education.
A caring and dedicated staff emphasize high expectations in all areas of school life; from academics and activities to empathy and integrity in order that students are natured with the skills and values that instill love for learning and allow them to recognize, not only their potential but also their responsibility to the lives of others. BGE is a dynamic and progressive school that provides pupils with the challenges, opportunities, support, and facilities that allow students to progress and enjoy school.
Woodcreek School
Woodcreek School is a progressive, multicultural, Christian value-based day school located in Kenya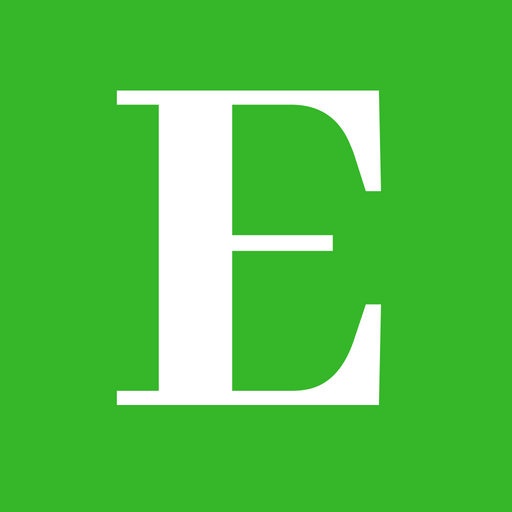 Betty is a qualified teacher with a Bachelor of Education (Arts). In addition, she is a registered Certified Public Accountant. She has been teaching and offering part-time accounting services for the last 10 years. She is passionate about education, accounting, writing, and traveling.